In this year's Best of the Best 2020 awards, we recognise the brands that have pushed boundaries in design and innovation, and those that have made significant contributions to alleviate the pandemic. Here are the best seven wines to put your money on
Twenty years ago, the job of a good Napa Cabernet was to be big – brimming with lush, ripe fruit, soft tannins and the rich mouthfeel that comes from loads of alcohol (north of 15 to even 17 per cent). Critics rewarded these wines and consumers demanded them. Winemakers responded by picking grapes at ever higher sugar levels (losing acidity in the process), extracting ripe flavours to an extreme degree and always ageing in new French oak.
There's no denying the generous 'yum' factor of the first sip of a wine styled this way. But something had gone missing from those California reds: all trace of locale. In broad strokes, the higher the sugar levels – and therefore alcohol – in the fruit, the more generic the wine.
Trevor Durling, chief winemaker since 2017 for Beaulieu Vineyard (BV), offers an insider's view. He is the newest shepherd of BV's flagship Georges de Latour Private Reserve Cabernet Sauvignon, one of the most collected American wines. Balanced and showing the nuances of terroir, it was first made 80 years ago and has stayed the course – one Durling intends to maintain.
He says technology also had a role in that uber-ripe style. "Advancements in viticulture allowed for longer hang time on the vine," he explains. But for every extreme, there is a boomerang. Restraint has finally re-emerged in California reds and producers are rediscovering European traditions, such as fermentation in oak tanks – with native yeasts – and ageing in a mix of new and older oak barrels.
The new buzzwords are 'freshness', 'brightness' and 'tension'. Durling's goal sums it up: natural acidity married with ripe flavours and low sugar levels. The resulting wines – fresh and concentrated at once, with round, broad tannins – will lie down well for years in your cellar. Plus, says Durling, with lower alcohol levels, "you can enjoy more glasses in one sitting".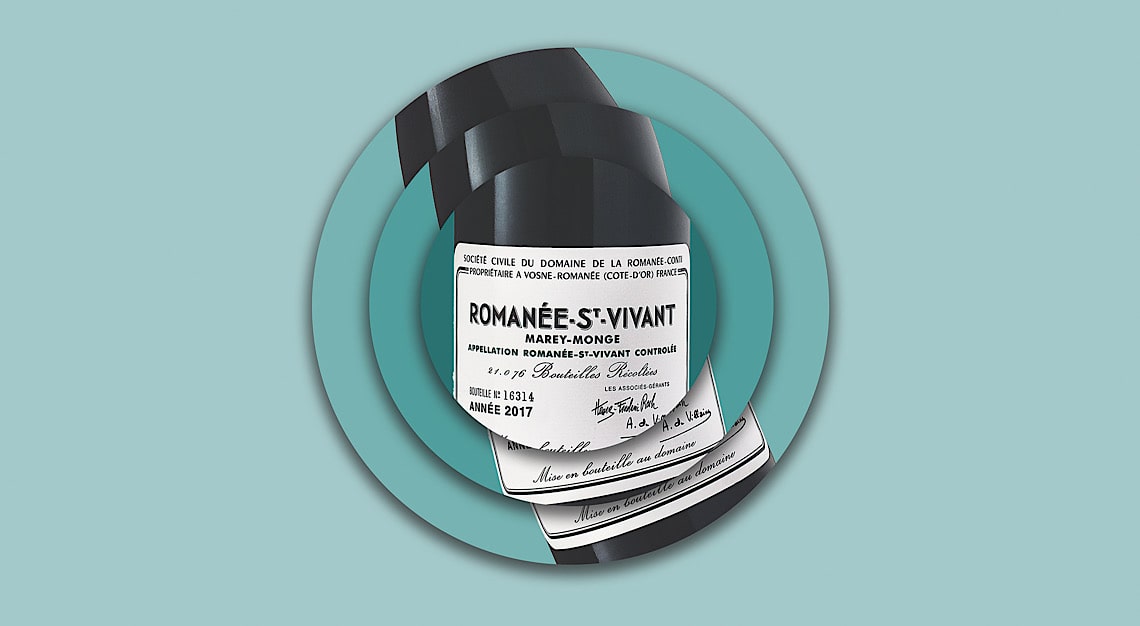 Best pinot noir: Domaine de la Romanée-Conti 2017 Romanée-St-Vivant, Burgundy
Burgundy, as both appellation and wine, has long enjoyed household-name status. Within the region lie the vineyards of the esteemed Domaine de la Romanée-Conti, affectionately abbreviated as the DRC. Its older vintages set records at auction; its newest ones sell out. Its eight grand crus are planted to pinot noir and chardonnay, making what some consider the highest expression of both varietals. Among them, the Romanée-Conti and La Tâche parcels usually emerge as the crown princes.
But in this year's tasting, Romanée-St-Vivant stood out as the most balanced, layered and complex of the 2017 vintage. The year's harvest was an abundant one, successfully fending off the frosts of 2016, and the Burgundian vignerons were especially pleased with the high quality of the berries. The wines from this vintage are still young compared to their potential maturity, but already the Romanée-St-Vivant (S$3,332) stands out as evocative. Perfume blooms from the glass. It's elegant, graceful yet powerful, its fruit underlined with a lush earthiness and crushed-rock minerality that lead to a long, strong finish. Winemaker Aubert de Villaine calls it right, saying: "Romanée-St-Vivant is flirtatious. One cannot help loving it."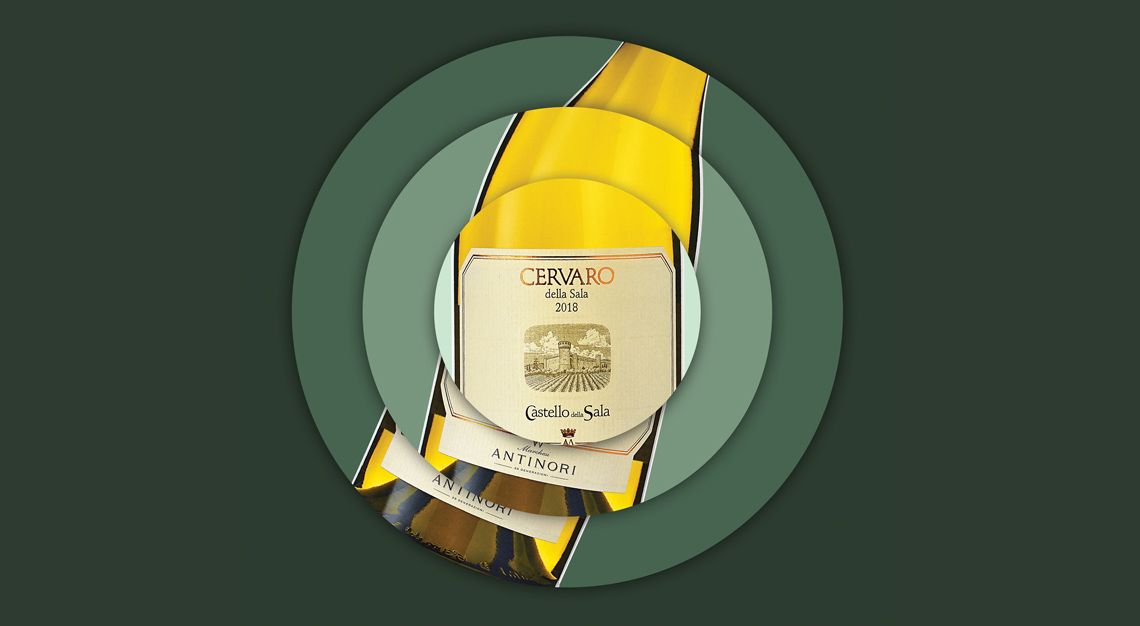 Best aromatics: Antinori 2018 Cervaro, Umbria
This (mostly) chardonnay from Italy's Antinori wine family challenges every conventional profile for chardonnay, whether from Burgundy or the New World. It's a matter of the nose, which, in the 2018 (S$81), is effusive with fresh orchard fruits, hints of vanilla and a vein of wet-stone minerality. Elegant texture and structure carry flavours of nectarine, almond and a pretty range of tropicals, and a savoury herbal edge on the finish.
The Antinoris launched Cervaro with the 1985 vintage, intent on making a white that could age, and Cervaro became one of the first Italian whites to undergo barrique and malolactic ageing, delivering a beautiful, creamy texture. The profile is not only attributed to the unique terroir around the family's castle but also to the 12 per cent blend of the traditional local grape grechetto, which can contribute a surprising range of flavours, from stone fruit and melon all the way to strawberry, with an underlying oyster-shell minerality.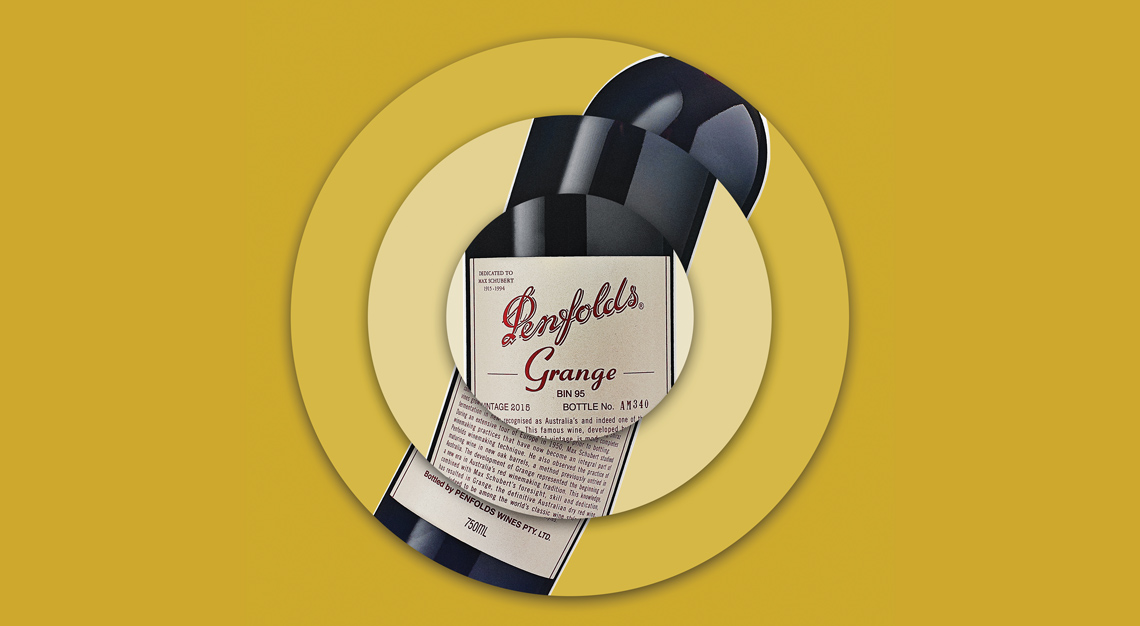 Wine of the Year: Penfolds 2015 Grange, South Australia
Australia had a hard year battling persistent and traumatic wildfires, so it's particularly gratifying to celebrate one of its natural, national treasures. With a taste of the shiraz at Penfolds' recorking clinic in Los Angeles last autumn, it was love at first sip. Actually, at first scent. Heady with aromas of forest floor, coffee, black licorice and an unusual explosion of violets, the wine was transfixing. And it tastes even better than it smells. The vibrant dark-berry and subtle spice notes seduce, penetrating through layers of minerals and acid, and there's an impressive balance between the fruit and integrated, supple tannins.
While shiraz grapes are the star (at 98 per cent), winemaker Peter Gago adds a splash of cabernet sauvignon from one of Penfolds' most precious plots, Block 42 of the Kalimna Vineyard, which nurtures what are thought to be the oldest continuously producing cabernet vines in the world, planted in the 1880s. The 2015 harvest was warm and fast, resulting in beautiful fruit. Gago aged the wine for 20 months in new American oak hogshead barrels before bottling it for the cellars. The 2015 (S$1,156) is delicious now – "At once lively and expressive, yet still not revealing all," says Gago – but will be even more impressive in 10 years. It's a shining example of Grange.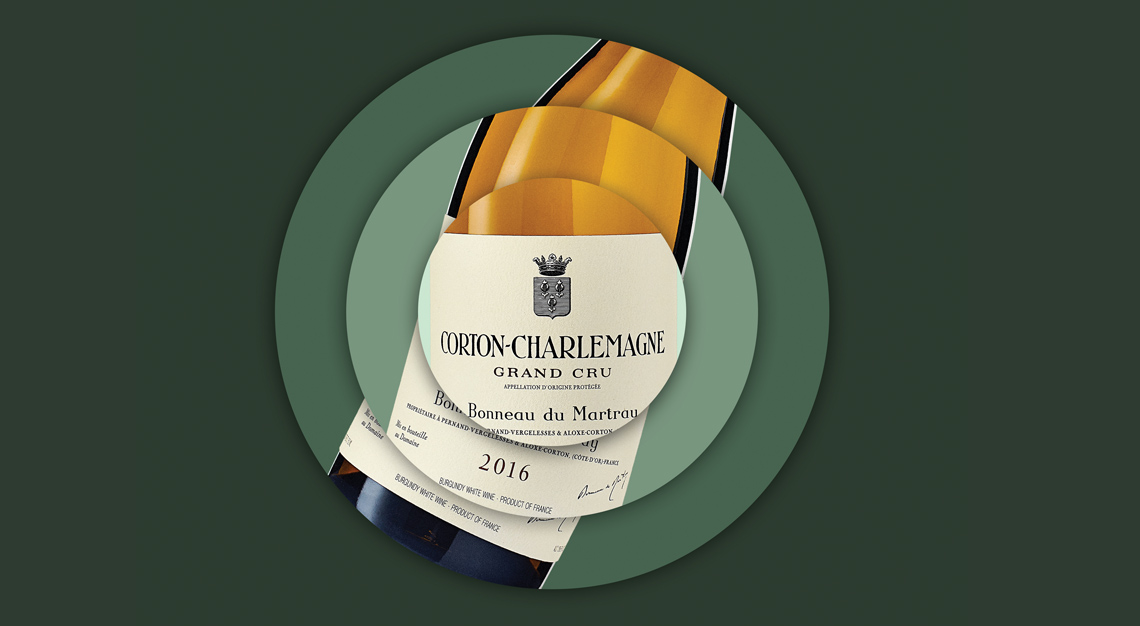 Best international white: Bonneau du Martray 2016 Corton-Charlemagne Grand Cru, Burgundy
Stan Kroenke might be best known by collectors as the owner of Screaming Eagle, but new evidence – the purchase of Bonneau du Martray and its swathe of vineyards on the renowned hill of Corton in Côte de Beaune – suggests that he might be a Burgundy man at heart. In fact, Kroenke is only the fifth owner of this land in its 1,200-year history, the first being the Holy Roman emperor Charlemagne, who remains the namesake of the grand cru appellation. And with the vineyards in question running from the crest of the hill to the bottom, Bonneau du Martray is able to blend bright fruit from the top, full of energy and verve, with richer, fatter grapes from the lower sites to create an exquisitely balanced Chardonnay – arguably the most complete expression of this famous place.
The Bonneau du Martray 2016 (S$374) is bright and energetic. A signature lemon-curd character and chiselled backbone meet with a perfect balance among fruit and savoury notes, tension and, above all, texture.
Kroenke, besides acquiring Bonneau du Martray, has founded Karolus Wine Imports to bring the wine directly to collectors who sign up for the mailing list.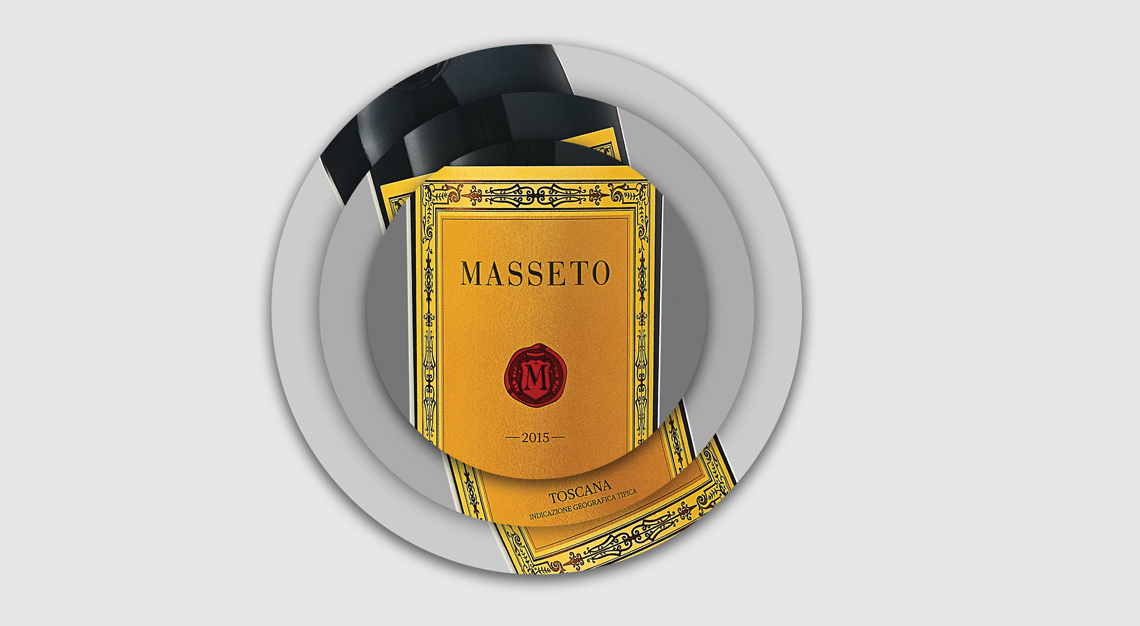 Best merlot: Masseto 2015, Tuscany
With arguably the most famous terroir in the world – a single hill covered in blue clay, which winemaker André Tchelistcheff spotted as the perfect medium for Merlot – Masseto has realised the incredible potential of merlot grown in the right soil and climate. And the 2015 growing season there was especially remarkable. "One of the noblest vintages," estate director Axel Heinz says simply. The wine (S$1,081) opens with aromas of damp loam, spice and perfumed berries followed by flavours of dark cassis on a palate of unmatched depth and length.
Masseto also opened a stunning subterranean winery, excavated from underneath the same vineyard that produces the wine. The underground cathedral includes production spaces stepping deep into the hill, from the tank room, where custom concrete vessels double as art, to a pool-studded barrel room. It was an exceptional year for both wine and winery.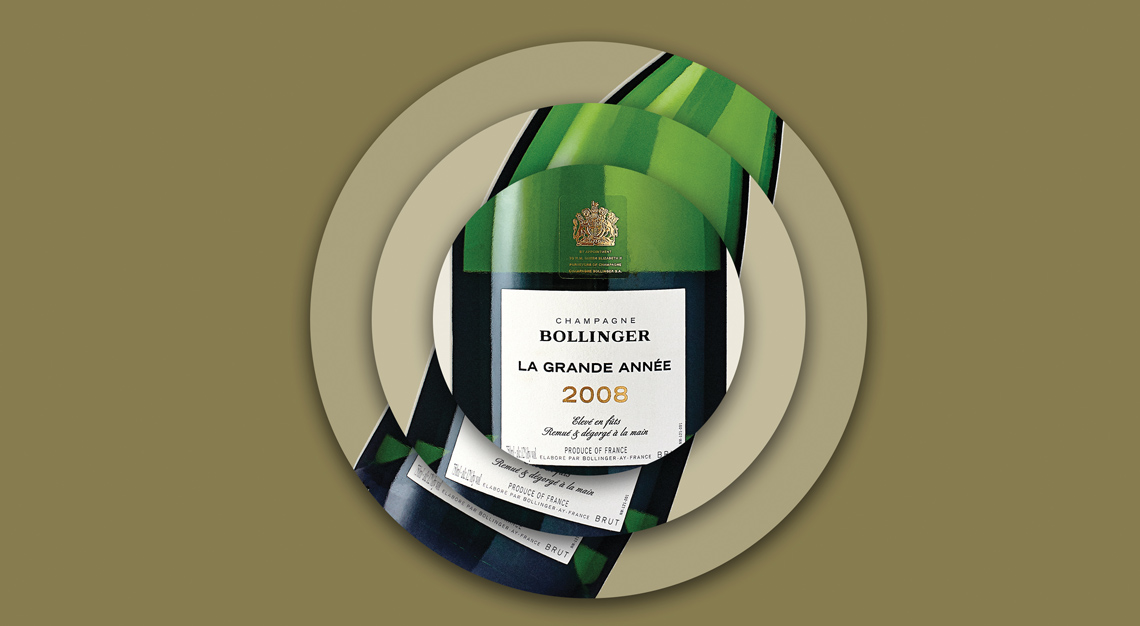 Best Champagne, blanc de noirs: Bollinger 2008 La Grande Année
In Champagne, 2008 produced a bumper crop of some of the loveliest vintage bottles of the century so far, balanced between ripeness and vitality and altogether distinctive. Among them, Pinot Noir-based Champagne Bollinger 2008 La Grande Année (S$231) stands out for its power, tamed by practices unique to its barrel rooms and kilometres of underground cellars. Vinified in neutral oak barrels, the wine is softened and broadened through the mid-palate. And topped with natural cork instead of crown cap for its second fermentation (requiring hand-disgorging and painstaking hand-riddling), the wine is marked by the barest touch of sherry-like oxidation.
The result is a gorgeous sparkler with generous, mouth-filling flavours, balanced in this moment between the freshness of youth and complex maturity. Juicy apple, honeyed lemon and energetic minerality are concentrated at its core, while lovely floral, brioche and hazelnut notes swirl around the edges.
Best syrah: Kongsgaard 2017, Napa Valley
Since his first vintage in 1996, John Kongsgaard (now with his son, Alex) has made a tiny bit of Syrah from the 0.8-hectare Q block of vines on Lee and Cristina Hudson's sprawling Hudson Ranch in southern Napa's Carneros region. The block, in fact, was planted with Kongsgaard in mind, he and Hudson having been classmates back in their UC Davis days, and friends and colleagues ever since.
Its bay proximity ensures that the property is swept by ocean breezes, adding cool-weather balance to its wines. John declines to interfere much during the winemaking, even going low on new wood (only about 40 per cent). The combination of site and minimal winemaking in this stunning 2017 Syrah (S$244) gives it expansive aromatics, including the savoury, gamey elements Kongsgaard embraces: wild blueberry, smoked meat, florals and black pepper. The palate unfolds in complex layers and depth, with more blackberry and blueberry fruit, tobacco leaf and a kick of citrus, with fruit, acidity and structure in flawless balance.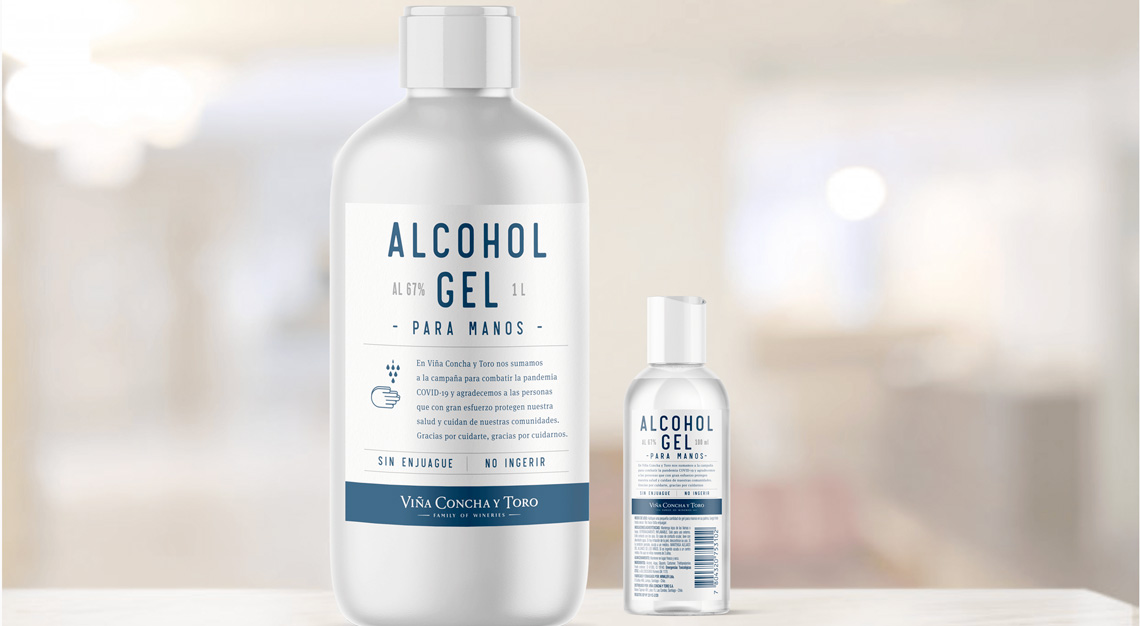 Humanitarian award: Viña Conha y Toro, Chile
Viña Conha y Toro, the largest producer of wines in Latin America, is one of the many wineries that has joined the battle against COVID-19. It's been heavily invested in wine technology in recent years, and who would have guessed it to pay off during a pandemic? The winery's Research and Innovation Centre, which opened in 2014, was built to focus on combating vineyard diseases.
But since April, it only made good sense that it be turned into a coronavirus testing facility as well. Two important gadgets drive the operation: a Hamilton Microlab Starlet robot that can process 2,300 samples of RNA virus a day, and a Thermofisher QuantStudio 5 system that can diagnose about 786 test samples every day. Viña Conha y Toro also produces hand sanitisers using its alcohol and has donated plenty to health centres, emergency facilities and Chile's local residents.
Our full list of Best of the Best 2020 winners here