The perfect kind of gift is the easiest… and tastiest. Glenfiddich has an idea that may be right up your alley
Christmas is a time of joy, glad tidings – and anger. There's nothing more frustrating than searching for the perfect gift for the person who already has everything. If that's the case, you can never go wrong with a bottle of whisky. And if you're looking for one that's unique, delicious and as thoughtful as maybe a fresh batch of homemade cookies, look no further. Glenfiddich, one of the best single malt distilleries from Speyside, has an idea.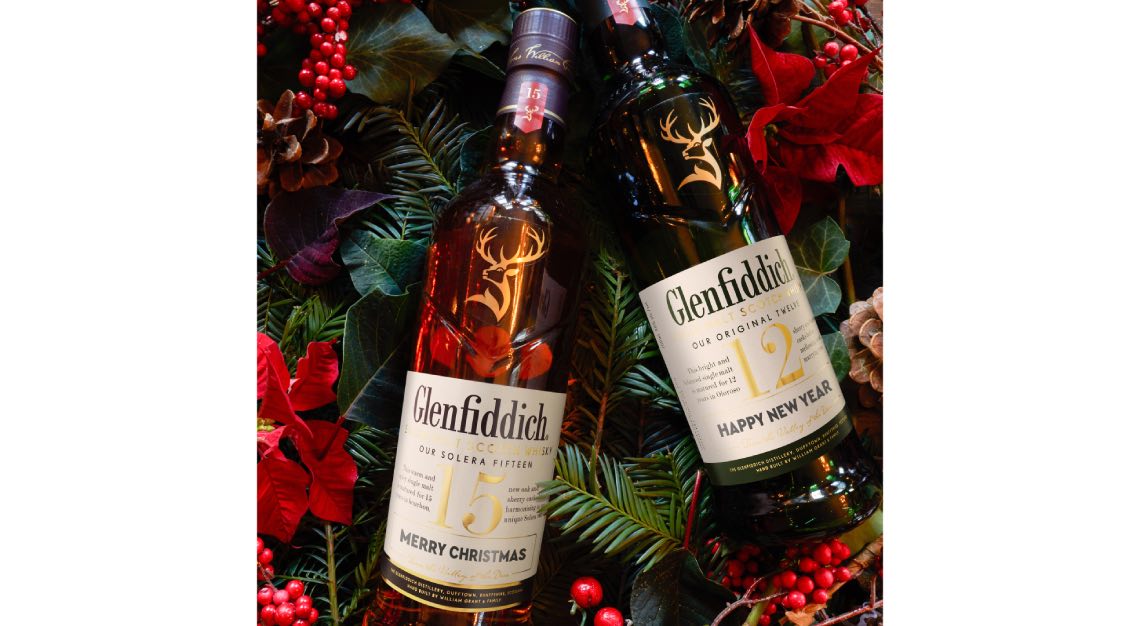 The Glenfiddich Our Original Twelve and Our Solera Fifteen, once upon a time known as the 12 and 15 Year Olds, have been given a sophisticated makeover. To honour the brand's home in Speyside, centred on the lush valley of River Spey, the new design now features this valley, indented as a 'V' into the face of the glass. A golden stag, which stands for what Glenfiddich means in Scottish Gaelic (valley of the deer), is also now printed on the glass.
Cool. But "sophisticated" looks aside, what's more important is that the whisky is just as good as before – for instance, Our Solera Fifteen's simply an overt celebration of the brand's original Solera system – and so, to salute these new looks, a year-round bottle personalisation campaign has been launched, right on time for the festive season.
Simply purchase the Glenfiddich Our Original Twelve or Our Solera Fifteen at select stores or licensed e-commerce platforms. Scan the QR code on the bottle; this will direct you to create your unique (and complimentary) label, which you'll receive within five to seven business days. There should be two copies – one to stick to the bottle and another, just in case you screw up the first round.