Boaters Against Plastic isn't a typical community event that welcomes all who wish to participate in its monthly beach cleanups. You can join it only if you own a boat or have access to one
It probably sounds like one of, if not the most, elitist community events you've heard of. If you'd like to join fellow do-gooders at a Boaters Against Plastic event to pick up the rubbish that's plaguing our local waters, you can't just bring your boots, gloves, sunhat and enthusiasm. You also need to have access to a vessel, which could be a personal yacht, charter boat, jet ski or kayak.
But there's a good reason why this rule had to be imposed: the inaugural event took place on 14 November 2020 amid social-distancing limitations that allowed only five people in a boat.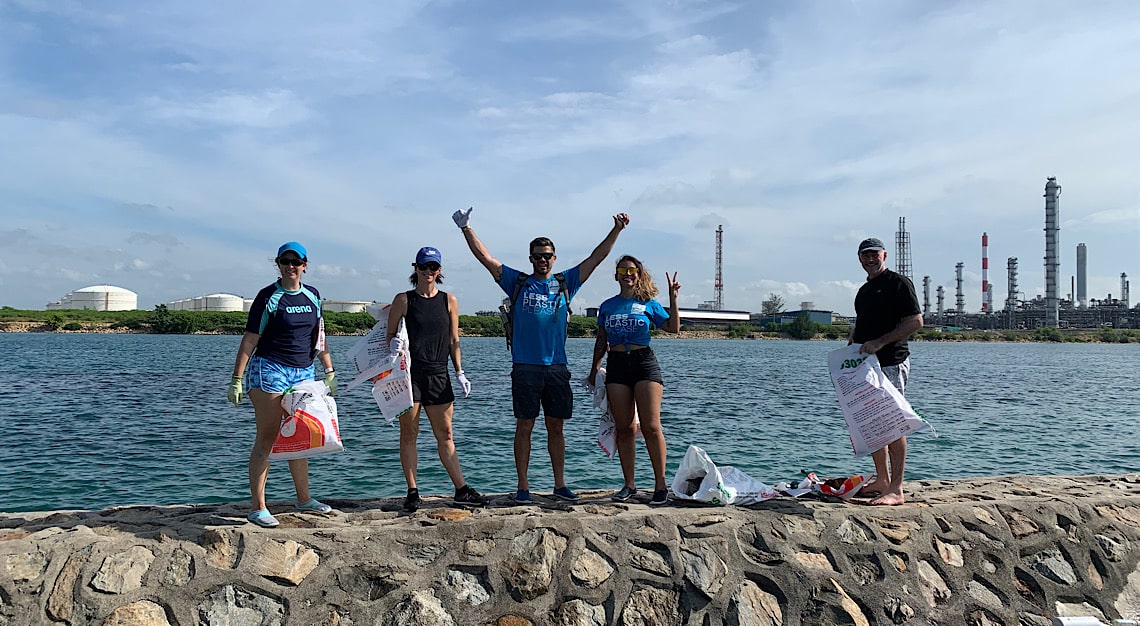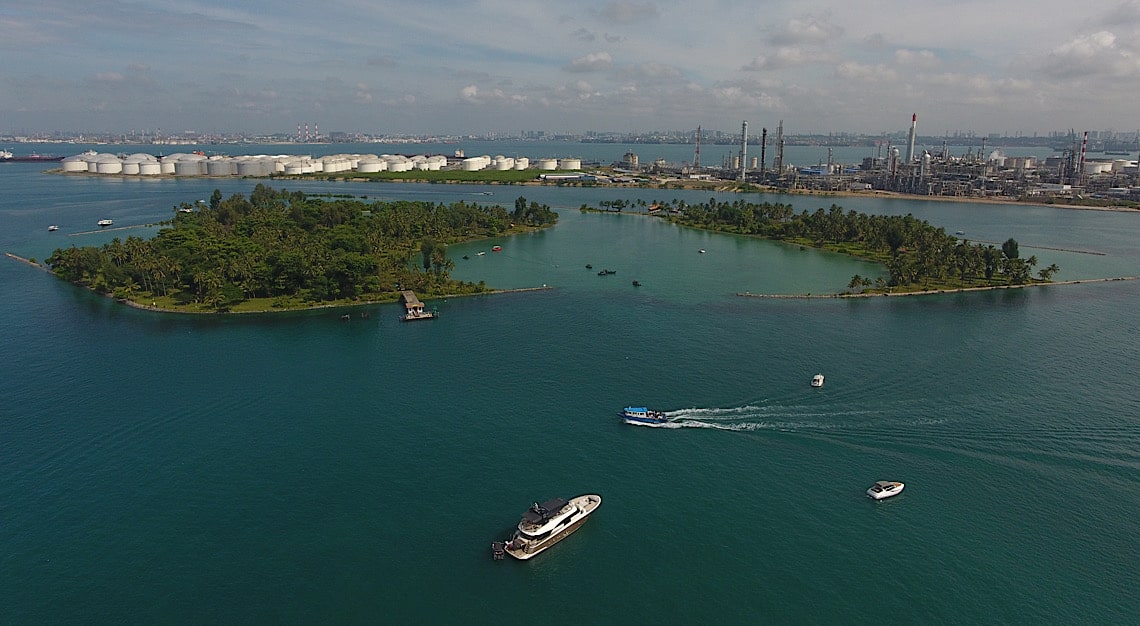 But back to the focus of this event – the rubbish. To be clear, Singaporeans may leave the odd wet wipe or empty drink packet on land, but they aren't the ones wreaking havoc on our surrounding waters. Instead, our islands are slowly accumulating rubbish that has been drifting at sea.
Keeping our islands clean and waters pristine requires constant clearing, and this takes much more than annual initiatives by conglomerates that are trying to be socially responsible. While a number of yacht owners have been embarking on such projects through their own efforts, SG Marine Guide's founder Wade Pearce and Seven Clean Seas – a local, ocean cleanup organisation that helps companies become plastic-neutral businesses – have joined forces to launch Boaters Against Plastic in Singapore.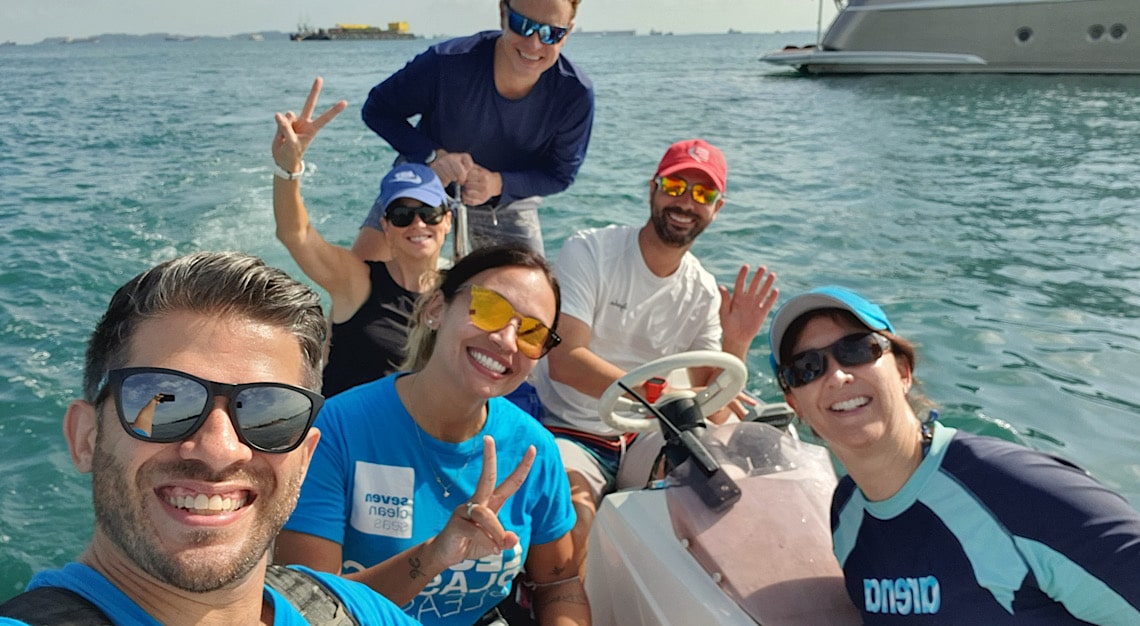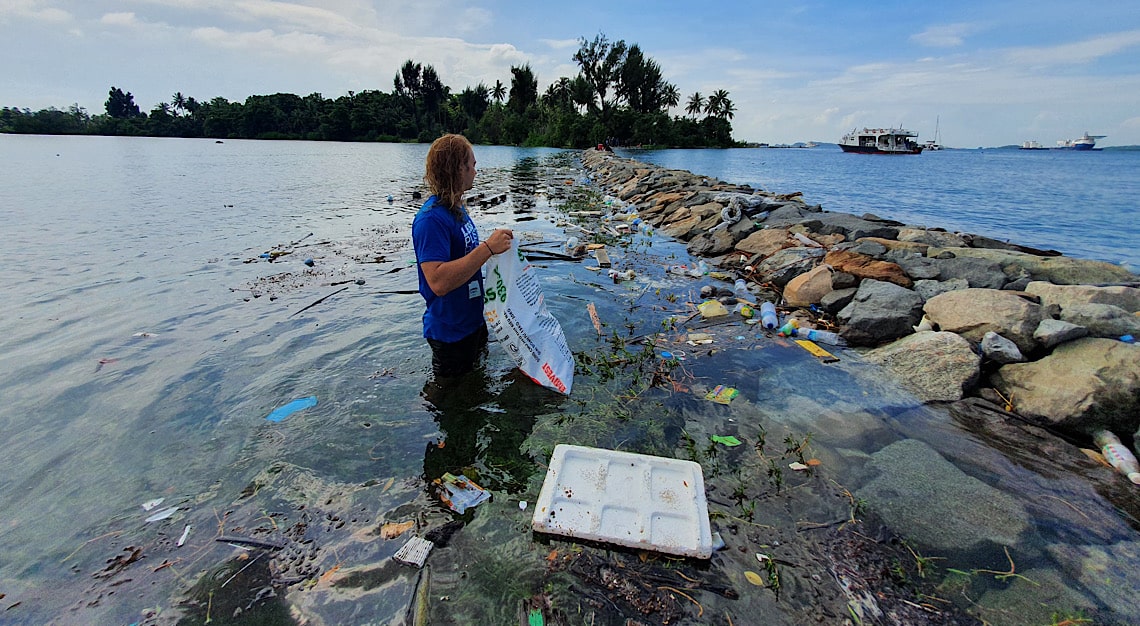 Pearce isn't tackling this on his own. He is working with a convoy of owners and their yachts (including the 26.3m Moana) who are only too happy to lend a hand after having seen the damage first-hand during their escapades.
The lowdown
The inaugural cleanup in November last year didn't only have yacht owners participating. One°15 Marina and Simpson Marine too stepped up, with the latter lending its Fairline F//33 as a volunteer vessel.
I'll be honest. When I arrived at the main jetty of Pulau Hantu, I was convinced that 16 vessels making their way to the same location was overkill. Perhaps Pearce had been overly ambitious. Just how much litter could there possibly be?
But chances are, like me, you'd only find out once you've been led somewhere off the beaten path. On land, I picked up barely enough rubbish to fill a purse. It was only when I was dropped off at the rock jetty of Hantu Kecil (the smaller of the two Hantu islands) that it dawned on me that I had severely underestimated the number of hands needed on deck.
Plastic bottles, pieces of styrofoam, bits of fishing nets, cup noodle containers – whatever rubbish you imagined finding, I most probably picked it up. That said, I didn't expect lightbulbs to be an item I found while going 'treasure' hunting. But that indeed was my prize of the day, its round glass casing left miraculously intact.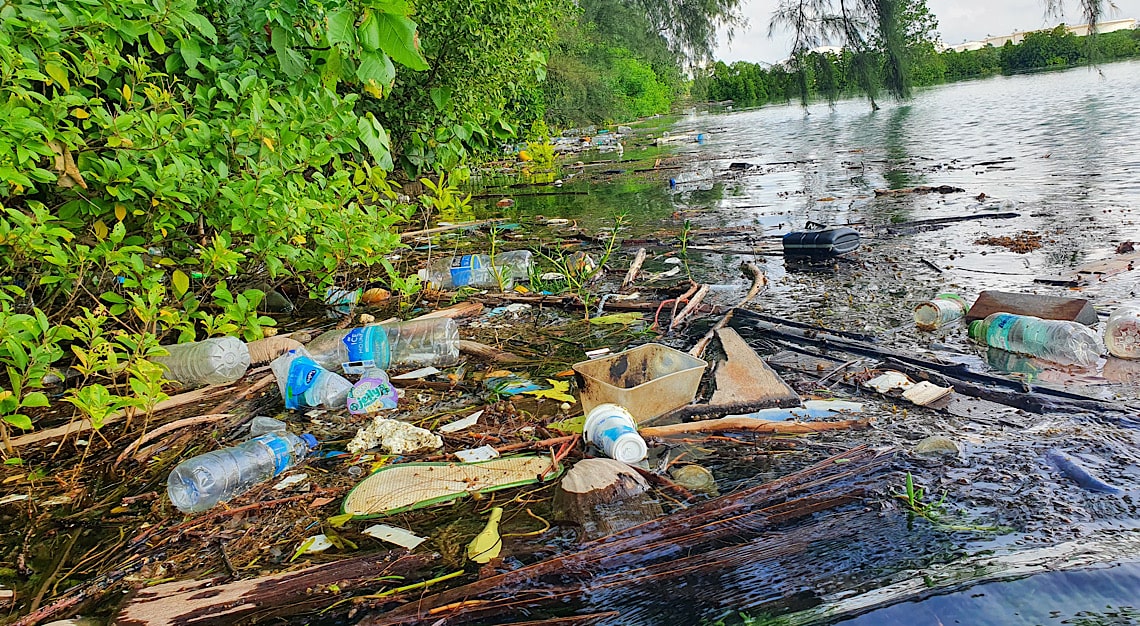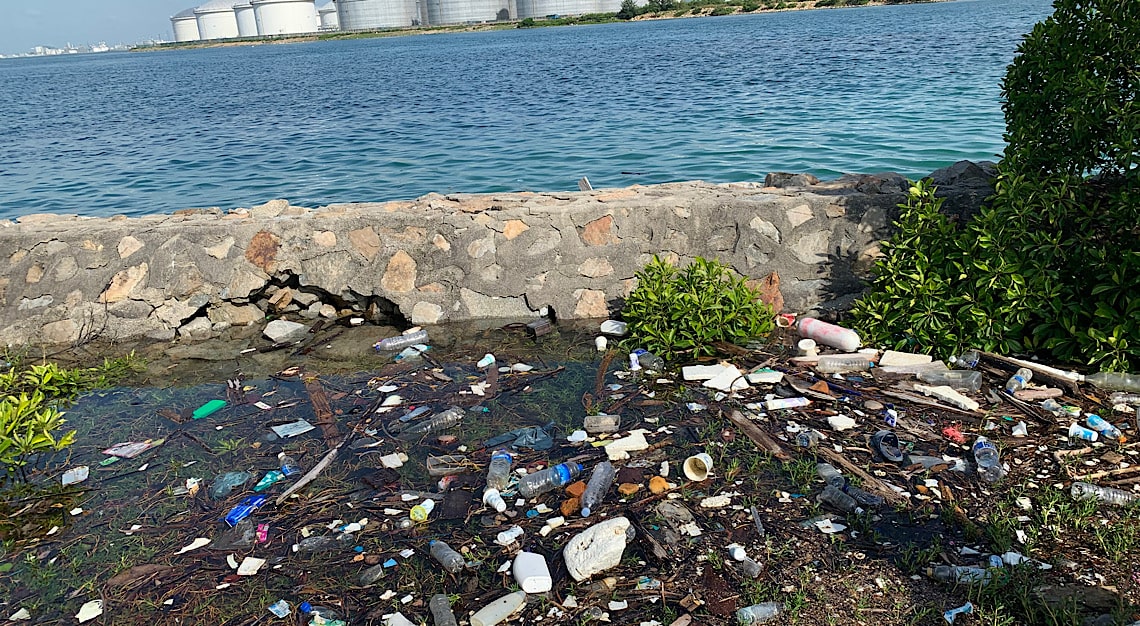 In two hours, my teammate and I had filled seven gunnysacks. The kicker? Despite our backbreaking efforts (more my teammate than me due to my lack of height) we barely covered half the length of the entire rock formation, much less removed a bulk of the offending mess.
In a weird, slightly masochistic way, I was reluctant, even slightly unwilling, to call it a day. But a storm was brewing, leaving us little choice but to return to the marina.
Make a difference
Just how much rubbish did we collect? With the help of 102 volunteers – each group spreading out to cover Pulau Hantu, Lazarus and St Johns islands throughout the day – we amassed 2,070kg of waste.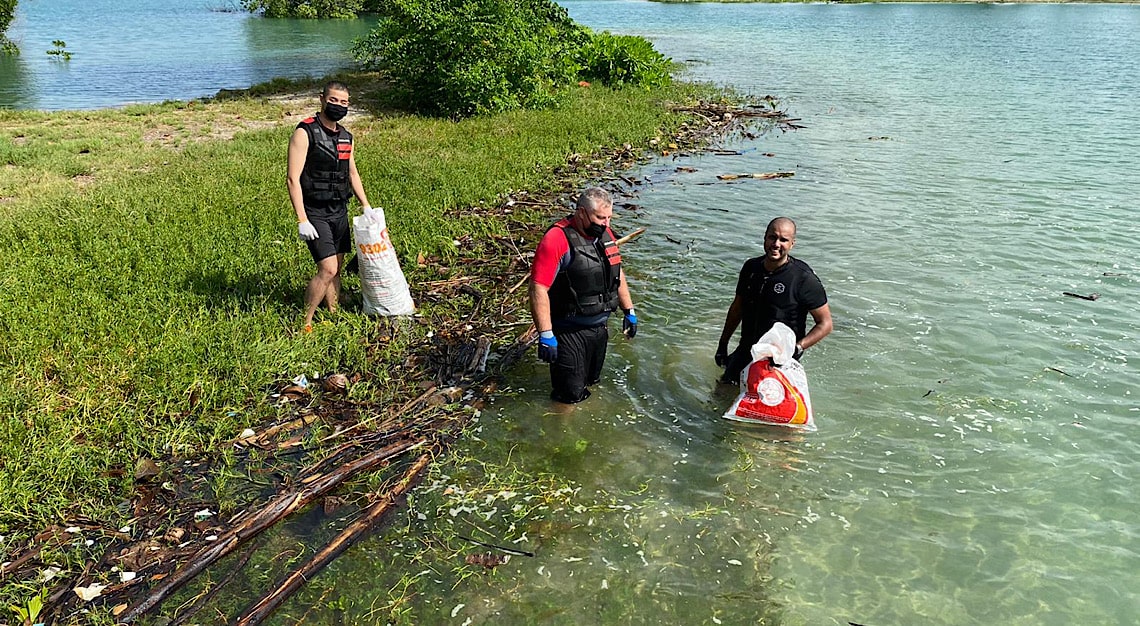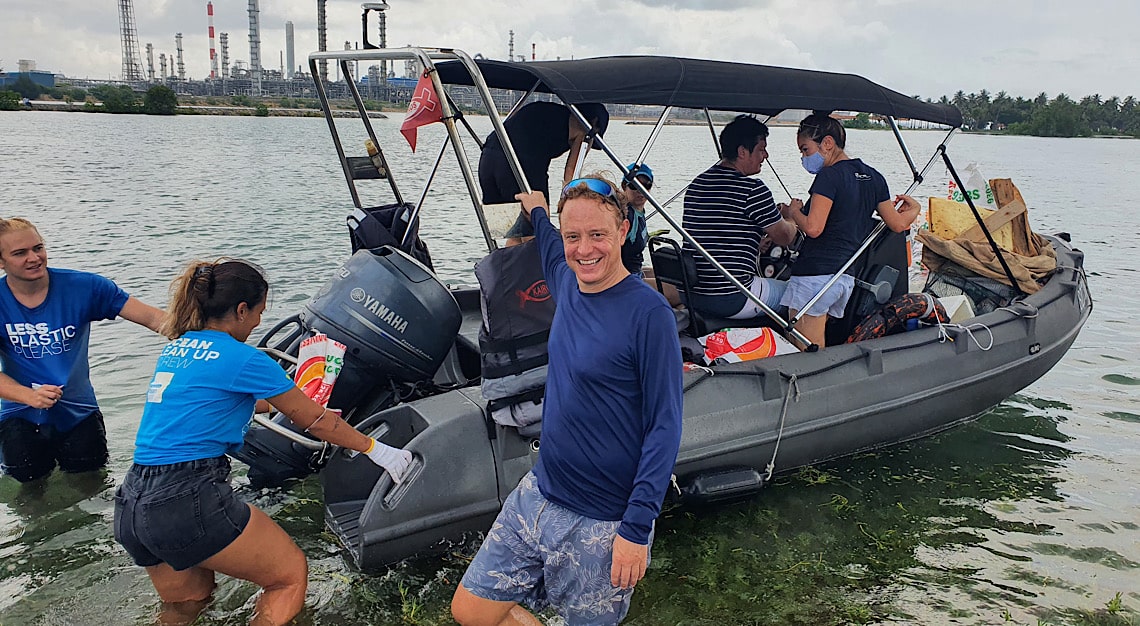 The numbers don't lie. There is still so much to do. Perhaps, in time to come, there'll be no need for Boaters Against Plastic, nor Seven Clean Seas, which would be a really great problem to have. But until then, we'll be banding together on a monthly basis and working towards being a litter-free country.
For those with a vessel to spare, contact SG Marine Guide for more information regarding the next big clean-up in February.
This story first appeared in the January 2021 issue, which you may purchase as a hard or digital copy