Our guide to the best wine bars in Singapore
Being spoilt for choice is hardly a complaint that will garner sympathy from even the most compassionate of friends, but wine enthusiasts here in Singapore are bound to nod sheepishly at their supposed plight. However, we're here to help and hopefully shed some light on some of the best wine bars you ought to visit.
For a list of the best natural wine bars in Singapore, click here.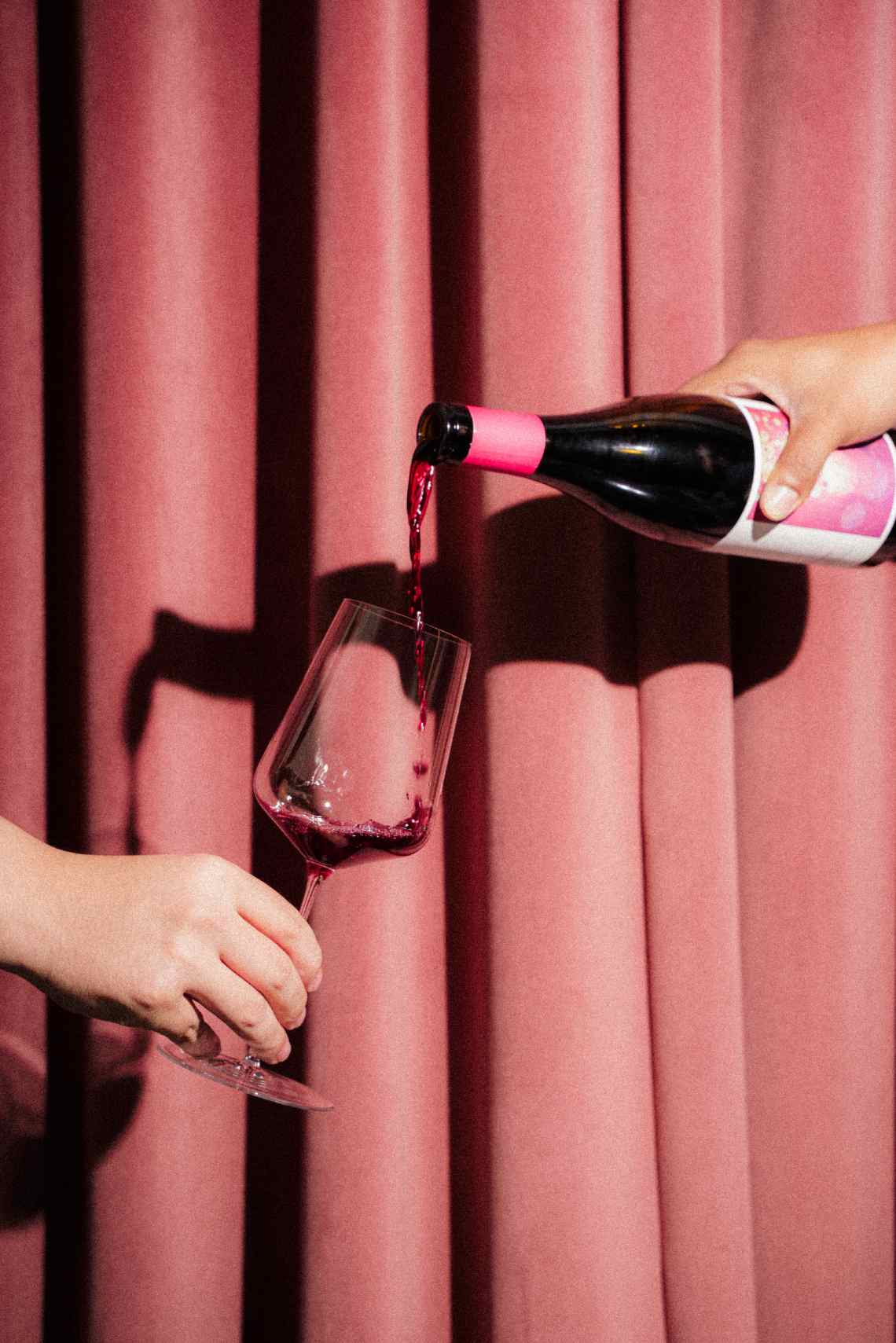 Fool
Love a good drink and a little adventure? Put two and two together and you get a night out at Fool, a modern wine bar that takes its drinks more seriously than its name suggests…
Read our interview with the head sommelier here.
Fool
21 Boon Tat Street
Singapore 069620
Tel: +65 6221 1911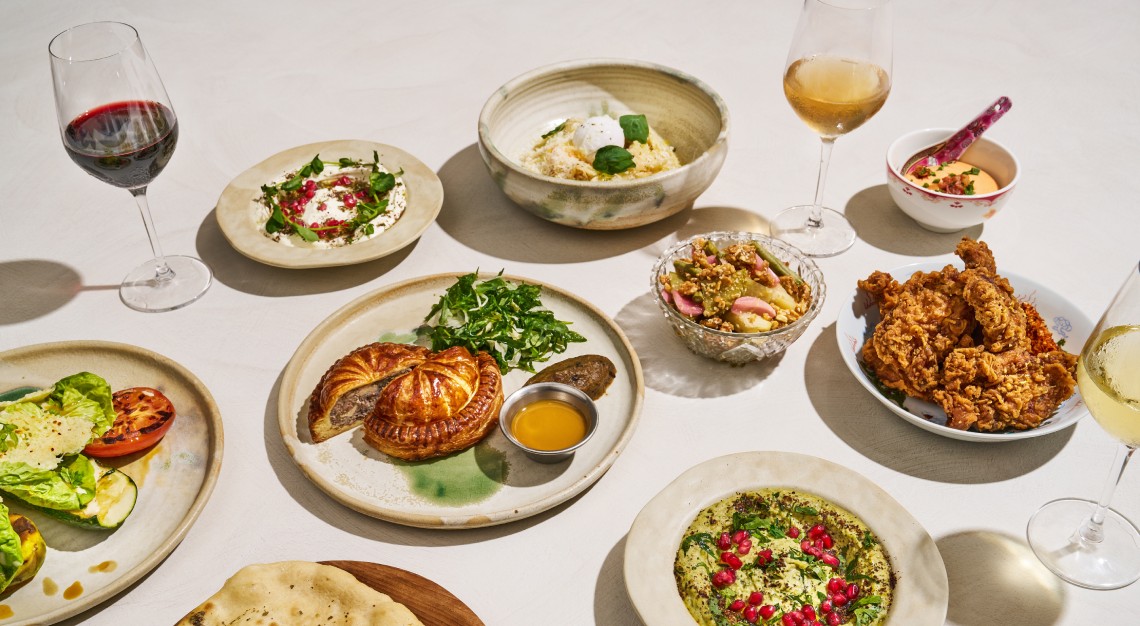 Common Man Night Shift
If you like your coffee black, you'd probably like your wine natural. Familiar faces at Common Man Coffee Roasters would be pleased to know about their all new after-dark extension, Common Man Night Shift, where over 80 labels of artisanal wine are here to tickle your curiosity, and maybe even fancy. Once known as Drunken Farmer, their au naturel philosophy of "nothing added, nothing taken away" appeals to those looking for an authentic and unadulterated wine experience. The wine bar offers a strong selection of wines by the glass at S$13 to S$16, or you can opt for a flight of three glasses at S$50 for a casual-yet-exciting natural wine adventure. Don't forget about food, though. The Hummus and Duck and Foie Gras Pie are delicious.
Common Man Night Shift
12 Stanley St
Singapore 068730
Tel: +65 6877 4855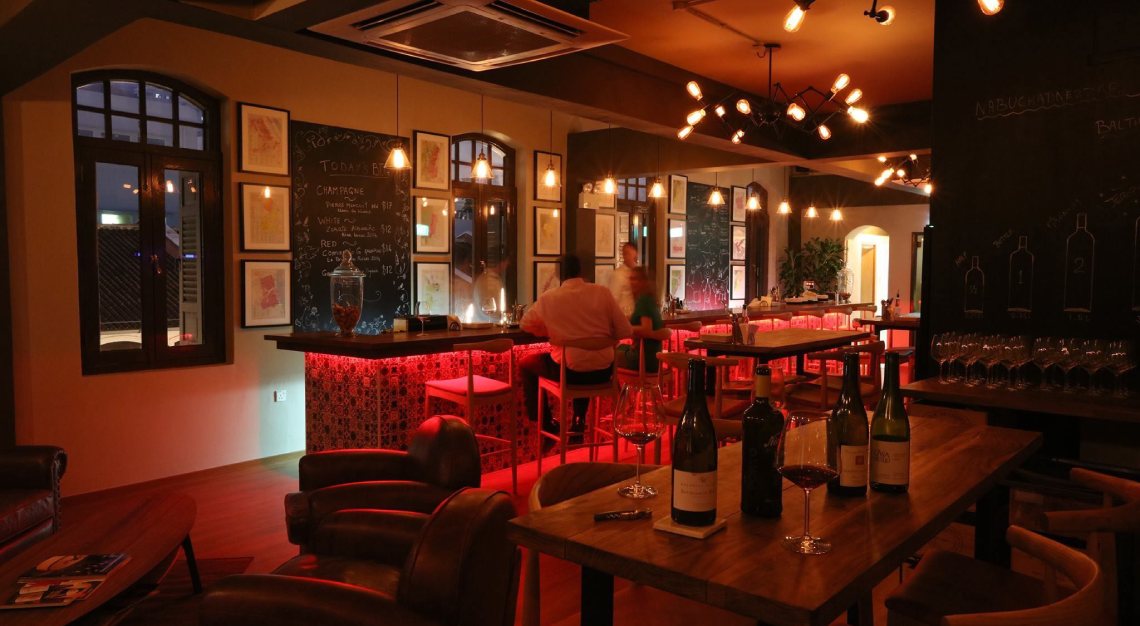 If you are looking to veer a little off the beaten track, 13% Wine Bistro might be just the ticket. The laid-back vibe deceptively belies its standing as a serious wine bar, but make no mistake: there's plenty on their racks to satisfy an enthusiast's curiosity. Seasoned wine drinkers can relate to the thrill in finding a gem that's not among the usual suspects, and 13% Wine Bistro may surprise you with its bevvy of under-the-radar labels (and delicious duck rillette).
Robb tip: Check out their online store 13% Cellar for very affordable bottles of wines, beers and mixed cheeses that come by the half kilogram (at only S$45). Private dining is also available right by 13% Wine Bistro's wine cellar, for lunch or dinner. Simply drop them a text at +65 9116 5753 to make your booking.
13% Wine Bistro
123A Telok Ayer Street
Singapore 068592
Tel: +65 6224 6885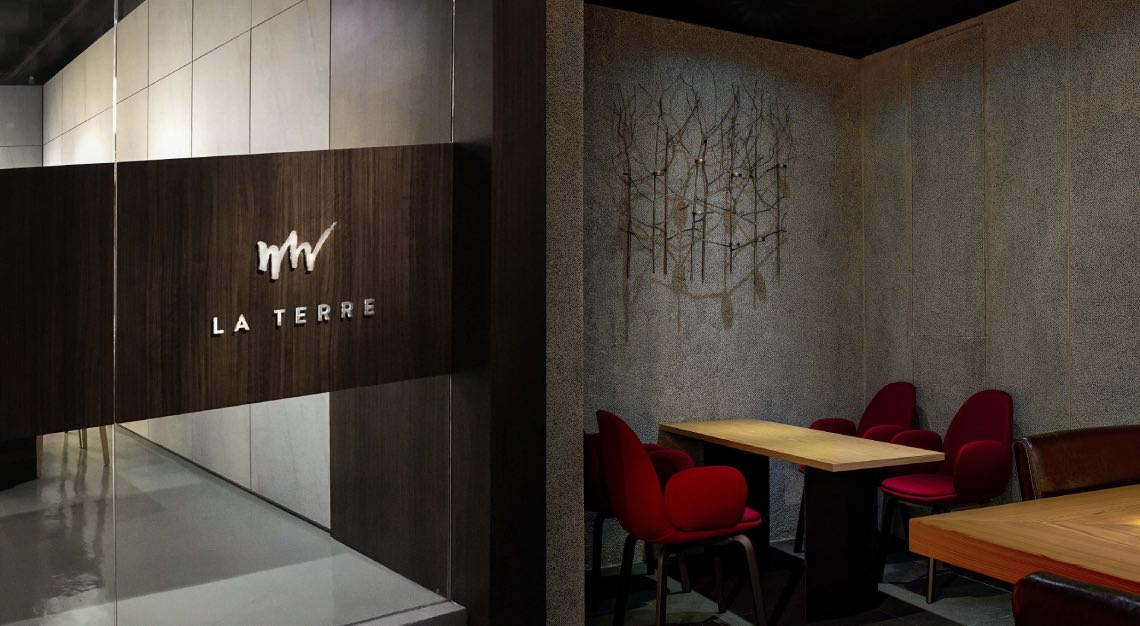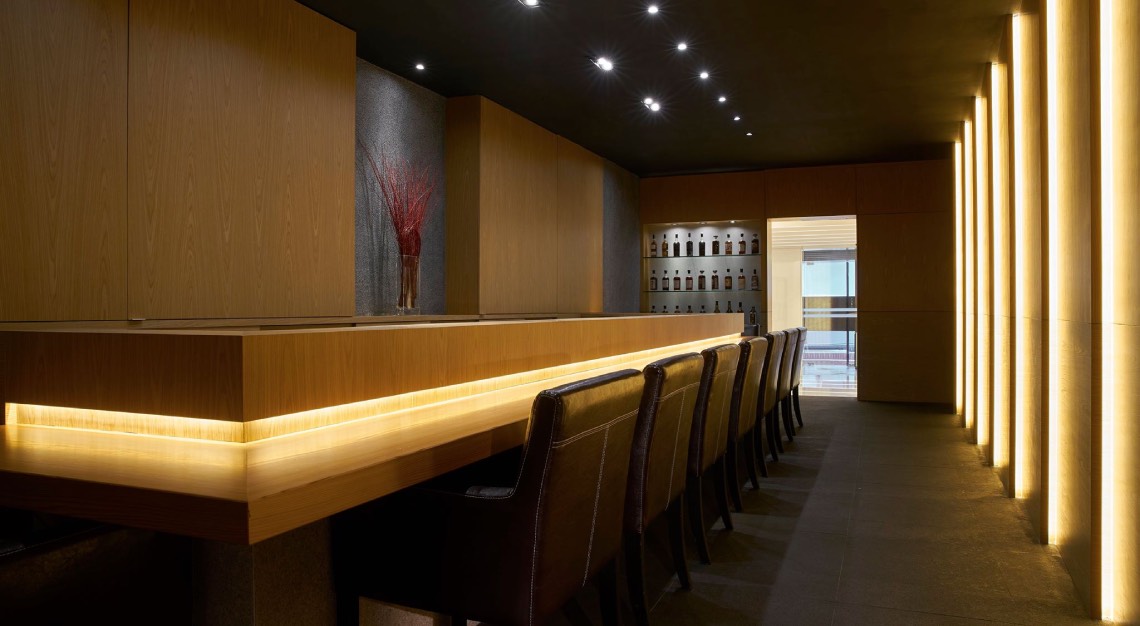 La Terre has a distinctly Japanese touch, thanks in no small part to its minimalist decor and the influence of highly decorated chief sommelier Daisuke Kawai. Step past the bright, white onyx cellar and into the private room that greets you with solemn, decorous walls, punctuated by an exquisite Japanese cedar bar counter. You know instantly that this is a place of reverence. Aside from its considerable range of elusive wines – with an excellent selection from Bordeaux and Burgundy in particular – La Terre is surprisingly well-stocked in the whisky department. Japanese whiskies feature prominently, of course, including the highly revered Karuizawa, but the bar also stocks a well-assembled collection of independent labels.
Robb tip: Le Terre has a good range of bottles that you can't find elsewhere in Singapore, so ask Kawai-san for a recommendation.
La Terre
11 Upper Circular Road
01-01
Singapore 058409
Tel: +65 6532 1031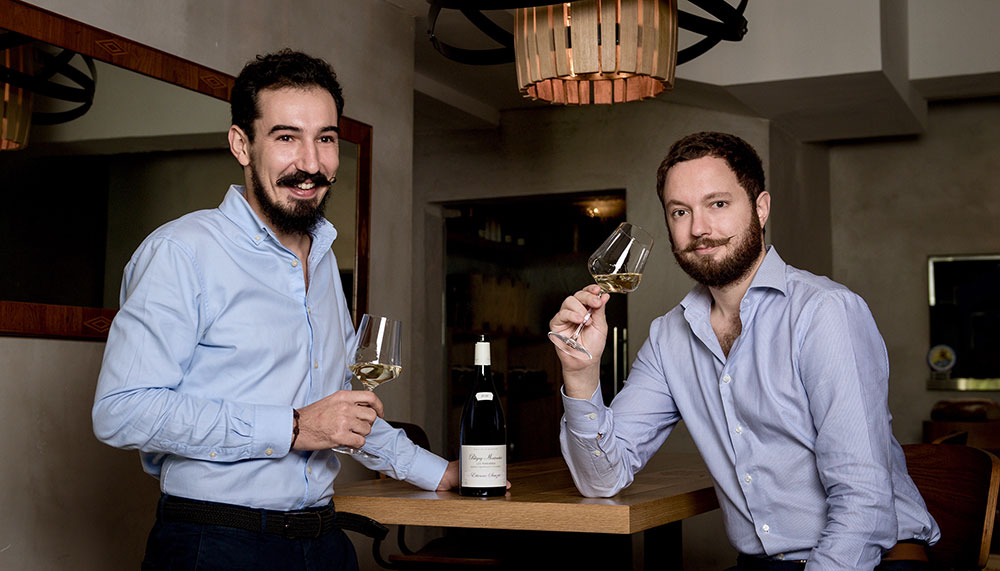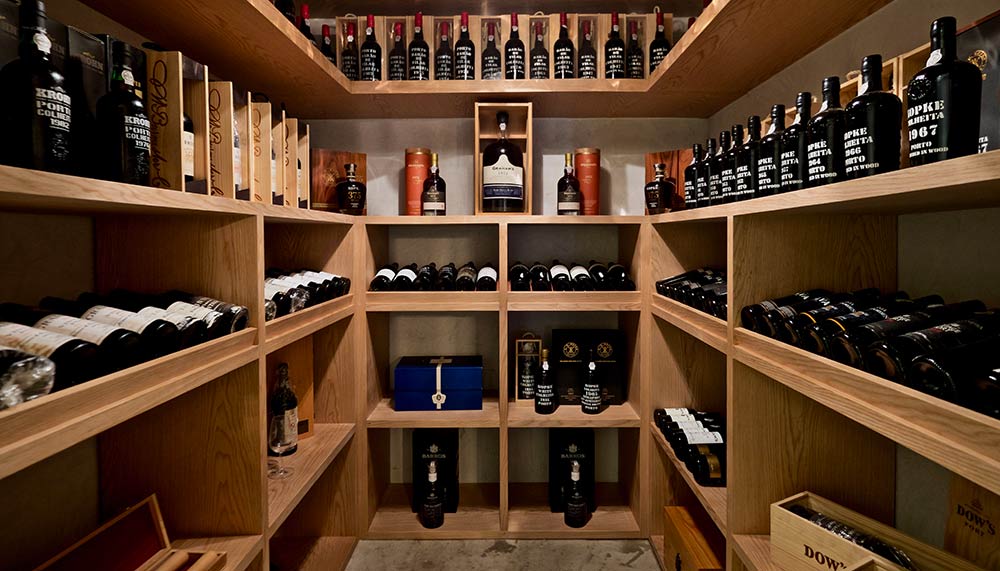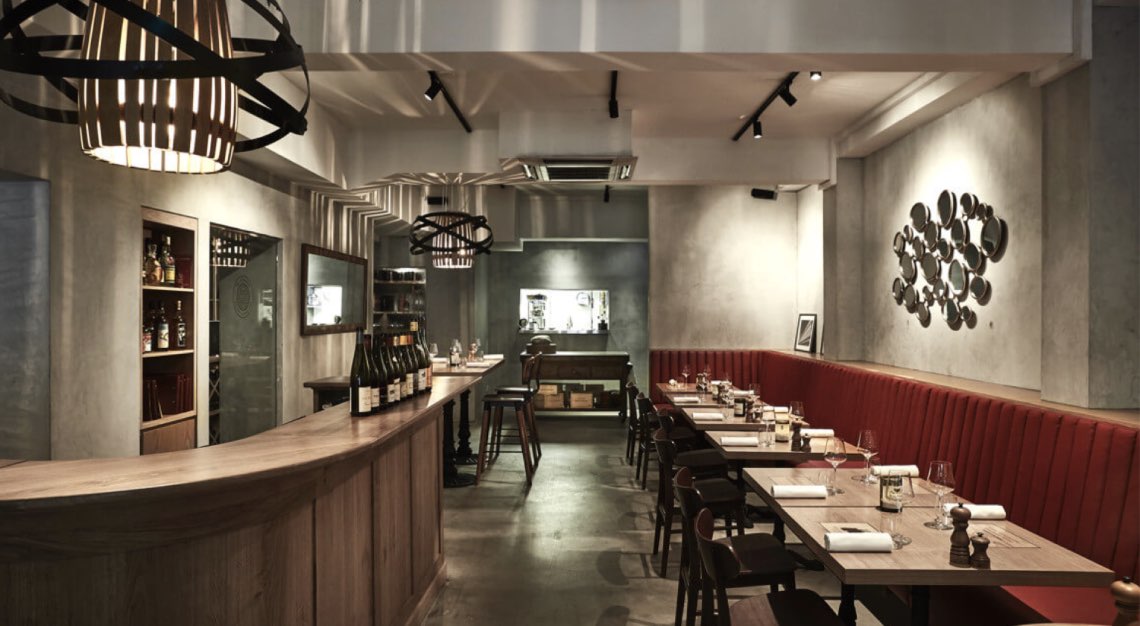 If an uncompromising outlook is what you have when it comes to wine, then Ma Cuisine was tailor-made for you. If the name is familiar, it's because chef-owner Mathieu Escoffier's family runs the original Ma Cuisine in Beaune. The Michelin-starred gastro wine bar has perhaps the most expansive wine list here, and it stands to reason that it has the most expensive bottles on offer as well; this is probably the best bar to look up an old and rare specimen that you have in mind. Also, Port lovers will surely be dazzled by their massive selection of rarities. Such is the strength of their wine collection that we sometimes forget the fact that they serve excellent traditional French fare.
Robb tip: For those whose modus operandi is 'spare no expense', this is as good as it gets. Also, Friday lunches change every week. For S$108, you may enjoy a five-course meal of Lobster Ravioles, Roasted and Smoked Foie Gras, and Rum-Infused Le Mille Feuille.
Ma Cuisine
38 Craig Road
Singapore 089676
Tel: +65 6224 1838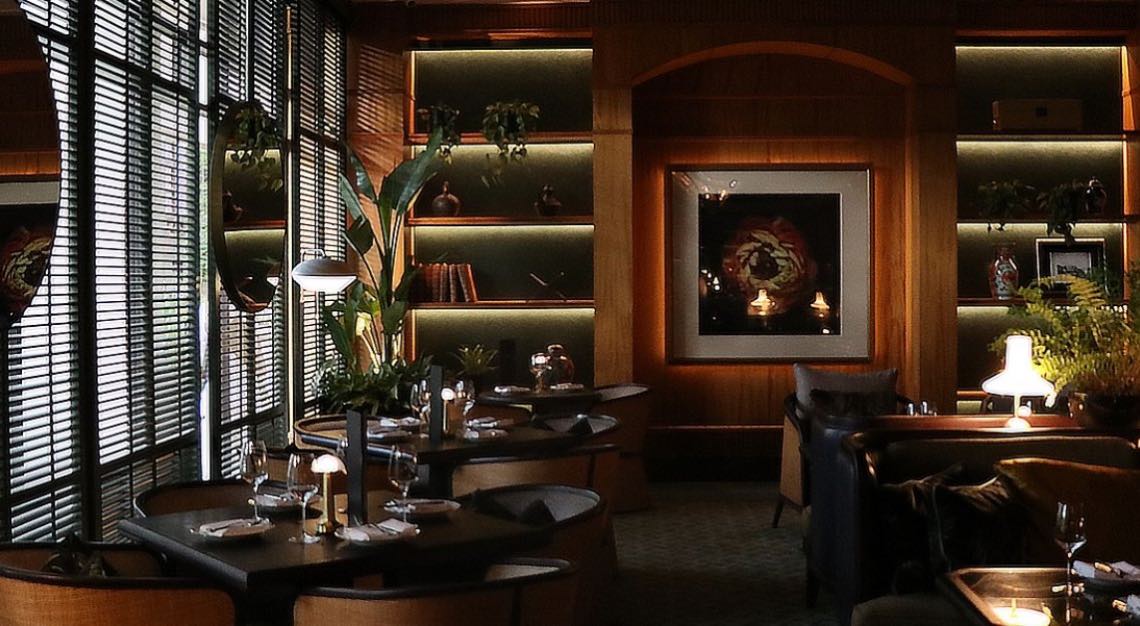 The name is an allusion to the fact that it stocks wines that are rated 90 and above by Robert Parker. But such is the reputation of the bar these days that such references are hardly necessary. Park90's impressive wine list is predominantly Old World with a considerable French presence, with just enough New World offerings for those who want a little change of pace. It is one of the few wine bars that offer Asian bites to go with your wine, with a small selection from Michelin-starred Summer Palace, no less. While membership is necessary to access their finest and rarest bottles, rest assured that their regular menu is well-curated as it is.
Robb tip: Always check what's available by the glass because there might be some rare gems on offer.
Park90
Conrad Singapore Orchard
1 Cuscaden Road
Singapore 249715
Tel: +65 6725 3246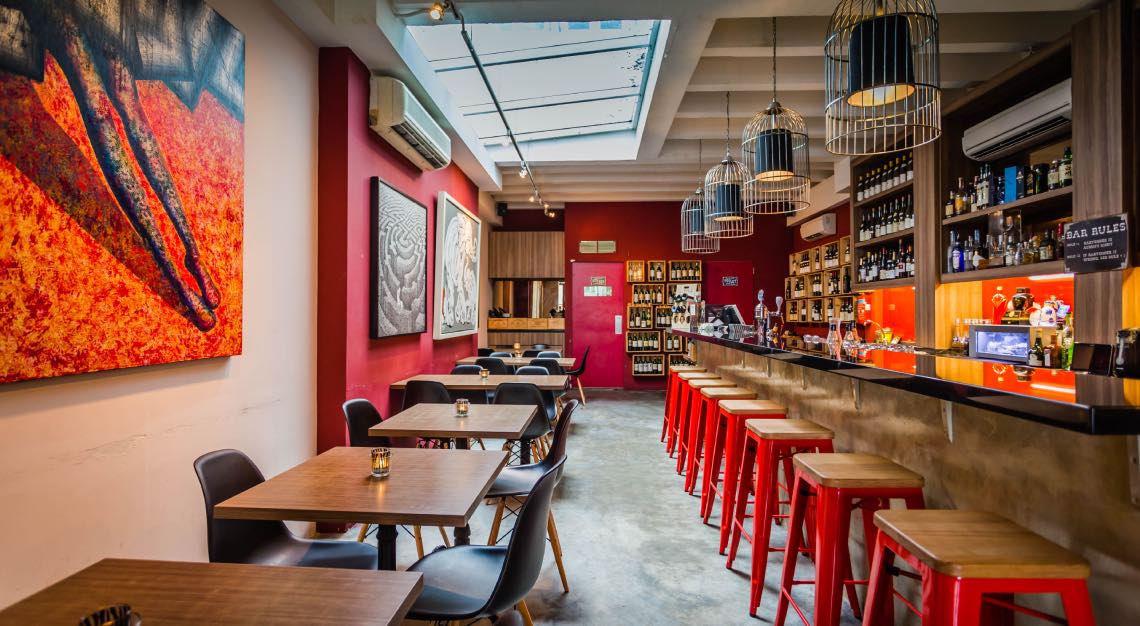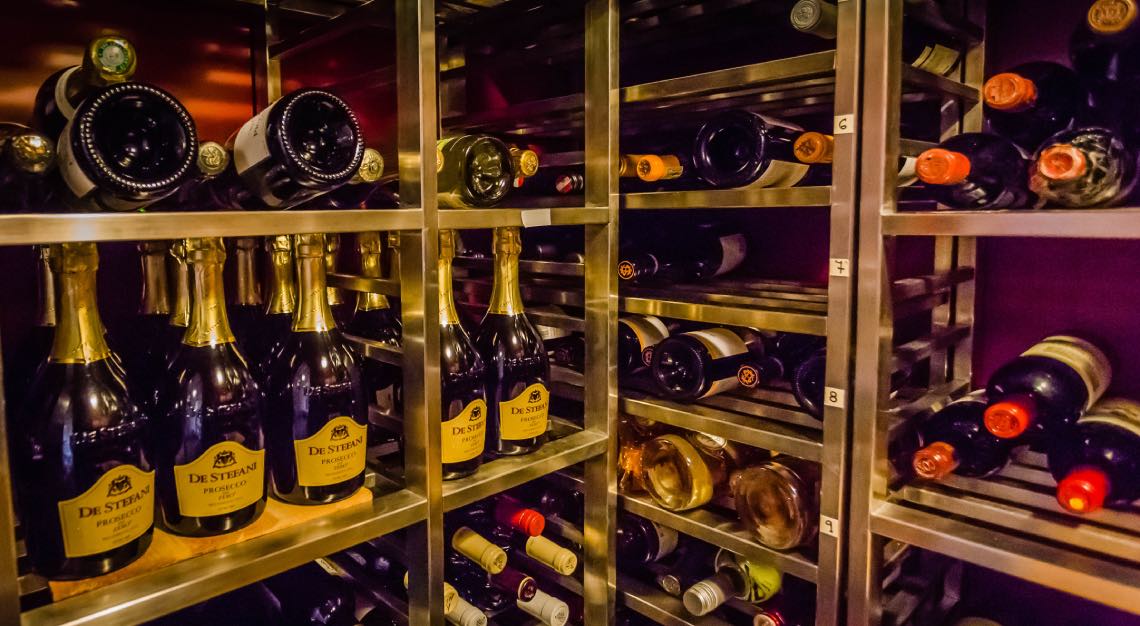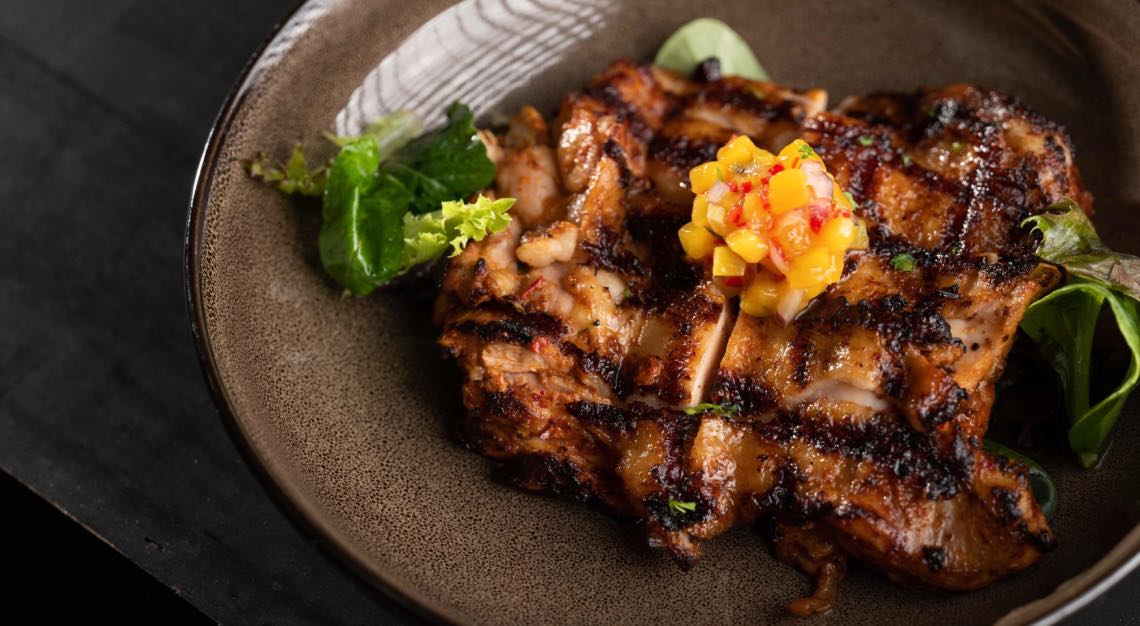 Praelum Wine Bistro is an essential visit if you're anywhere near Duxton Hill. This cosy wine bar made its name as an oenophile's hideout sans the staidness, which is perfect for those who are unfamiliar with the world of wine. Chief sommelier Gerald Lu and his team have turned Praelum into an enjoyable wine school, featuring a wide range of labels and styles along with a medley of flights; it's an ideal spot for connoisseurs and the uninitiated alike to enjoy wine together. The wine list frequently changes, as though they're teasing you to come back for more surprises. Then again, we're pretty sure they are.
Robb tip: It's a great environment to learn more about wine, so take advantage of their flight options and tasting pour portions and pick the brains of the helpful sommeliers there.
Praelum Wine Bistro
4 Duxton Hill
Singapore 089590
Tel: +65 62385287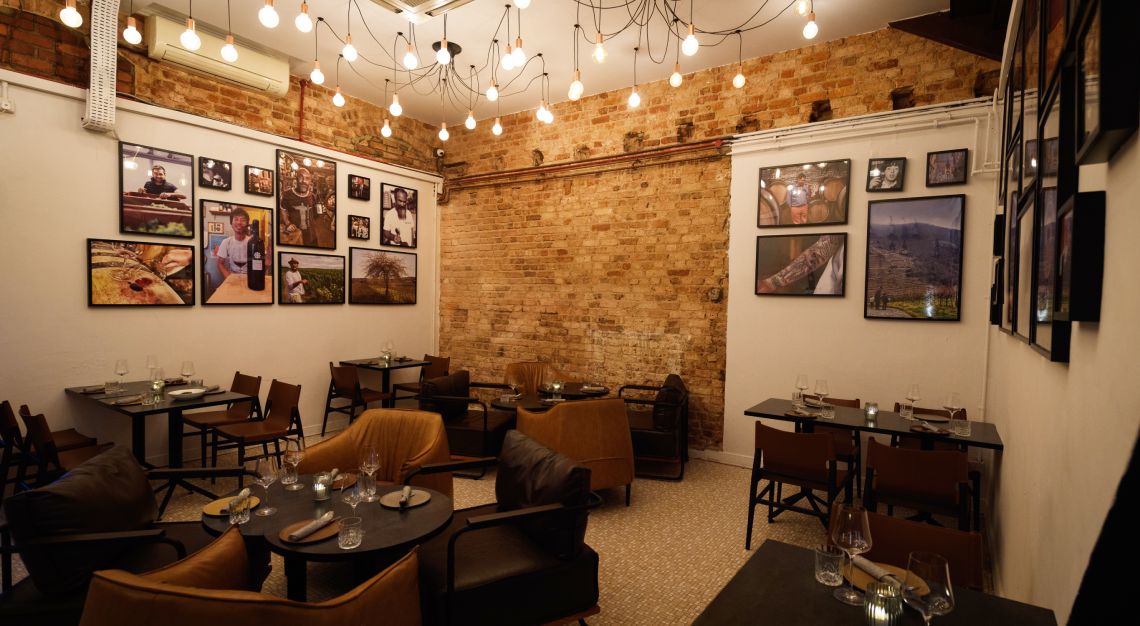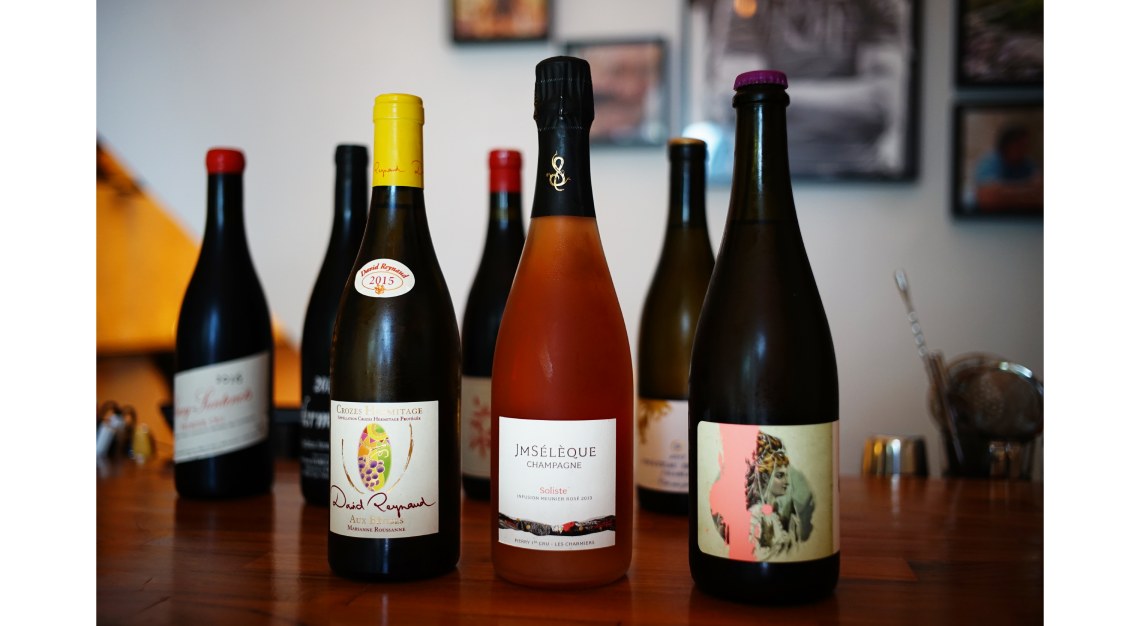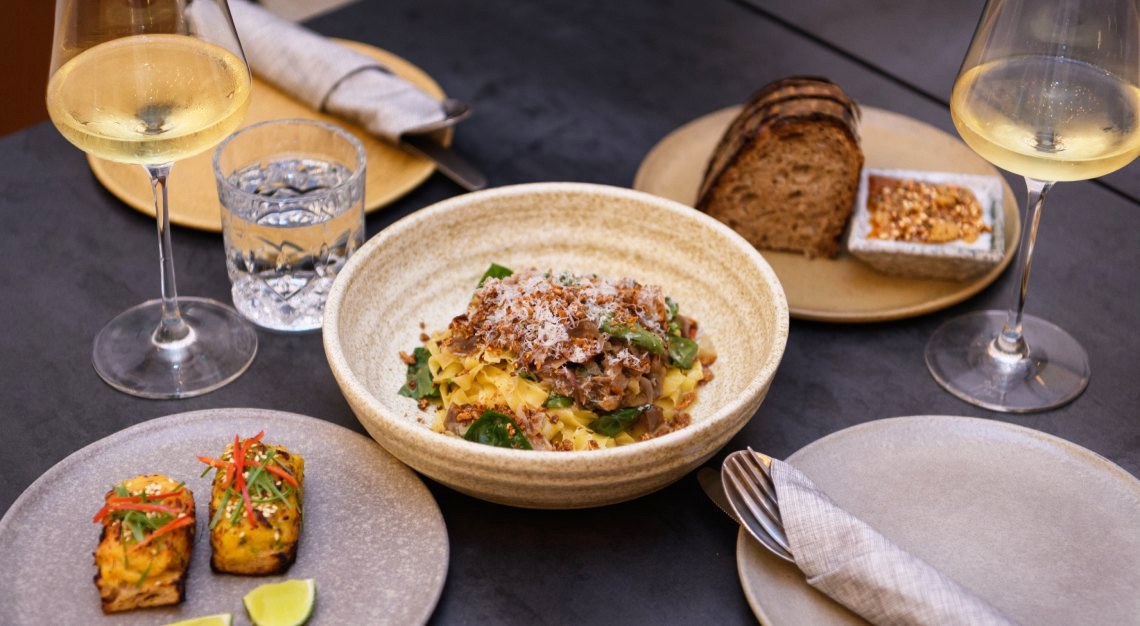 Rebel Rebel
Born out of a genuine need to share a love of great wine, Rebel Rebel is here to shine the spotlight on artisanal wines from terroir-driven makers eager to bend the rules. It's a treasure trove of small-batch wines produced with as much authenticity and as little intervention as possible. There are over 200 different bottles in store, spanning across the Old and New Worlds, and a price range of S$68 to S$1,570 (the price of a 1952 Bollinger). Look out for skin-contact wine by Beau Paysage of the Yamanashi Prefecture, and Georges Laval, a biodynamic family-run domaine with a grape-growing history that traces back as far as 1639.
Robb tip: There's a 'wines by the glass' list featuring a different handful every week, and you'd be lucky if the 2019 Fujimaru Table Top Daidai Iro from Japan is on it.
Full review here
Rebel Rebel
14 Bukit Pasoh Road
Singapore 089828
Tel: +65 6224 5466