From partying the night away to plotting a hostile takeover, the striking star of the show repeatedly demonstrates that when it comes to jewellery, more is always more
Aside from the all-star cast, a fabulous plot, and Italian accents thicker than the crema on your espresso, House of Gucci brings a ton of style and glamour to the table. For a movie based on one of the world's most prominent fashion houses, we'd expect nothing less.
But look closer and you'll notice that the accessories, and the jewellery in particular, are also worthy of special mention.
Playing the role of Italian socialite Patrizia Reggiani aka Lady Gucci in her heydays, Gaga is as much a reason to watch the movie as the fashion, with numerous wardrobe changes throughout.
Accompanying every look were the most decadent necklaces, statement bracelets, gem-encrusted earrings, and stacks of knuckleduster rings no matter where you find her.
Fittingly, some of the key pieces worn on set came from Italy's most famous legacy jeweller, Bvlgari.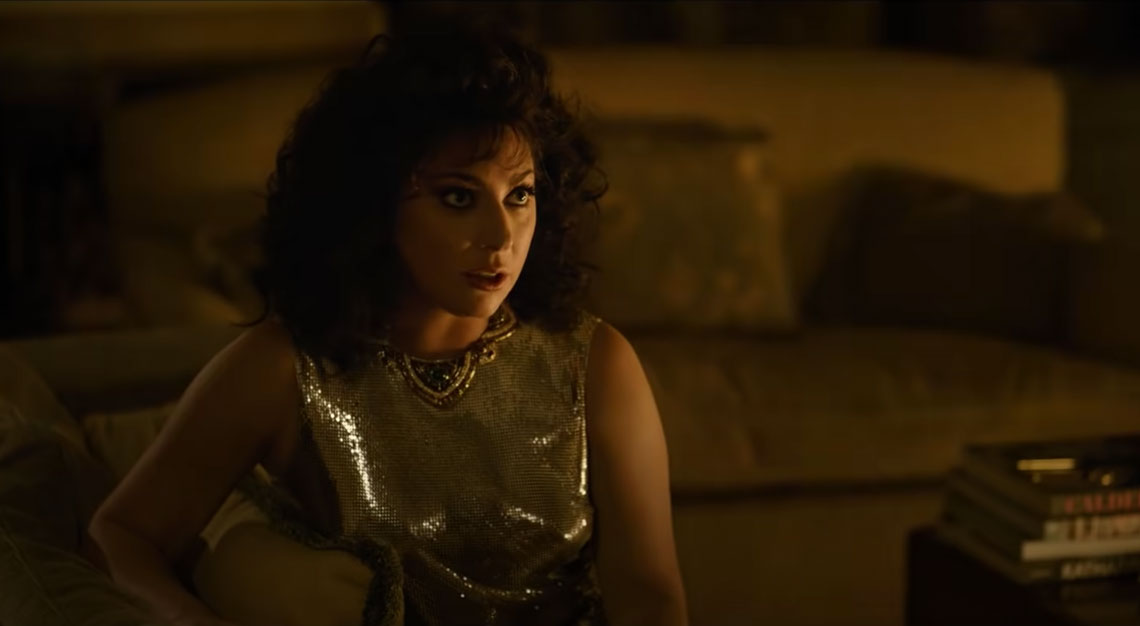 Piece unique
In one of the major moments of the movie, Gaga dressed in a shimmering gold sleeveless party dress and accessorised with one of Bvlgari's most iconic heritage jewellery pieces.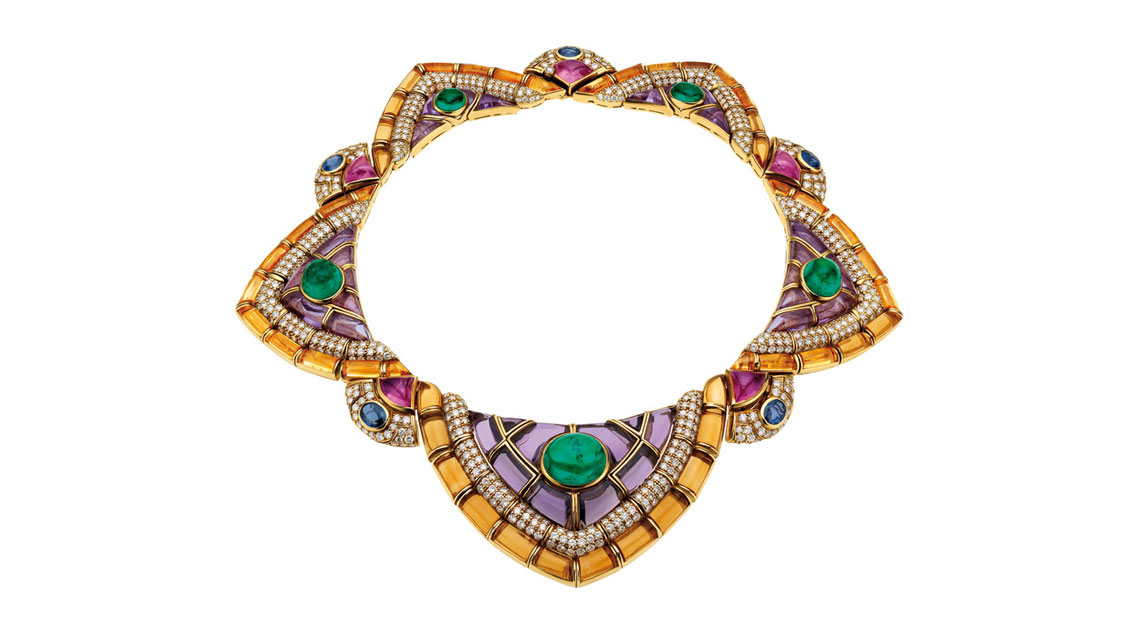 It is a stunning collar necklace from 1991 – very period-appropriate – set with lovely sugarloaf cut multi-coloured stones. This truly fabulous piece of Italian design and craftsmanship was once famously owned by the Princess Yasmin Aga Khan.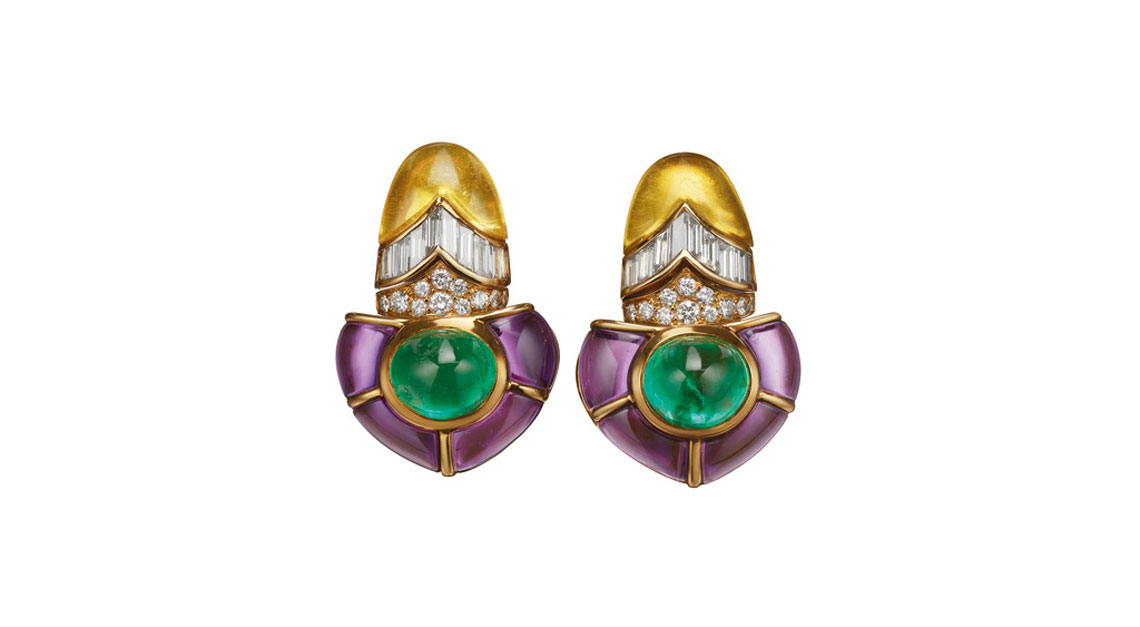 For that scene, Gaga also wore matching Bvlgari heritage earrings, which were made just two years before the necklace, as well as two bracelets from the maison's signature Tubogas collection.
Glittery gold
Translating to "gas pipe" in Italian, tubogas is one of the many chain-making techniques that define Bvlgari and indeed Italian jewellery design. Gold chains of all styles are an intrinsic part of Italian jewellery tradition, where numerous styles are now considered timeless.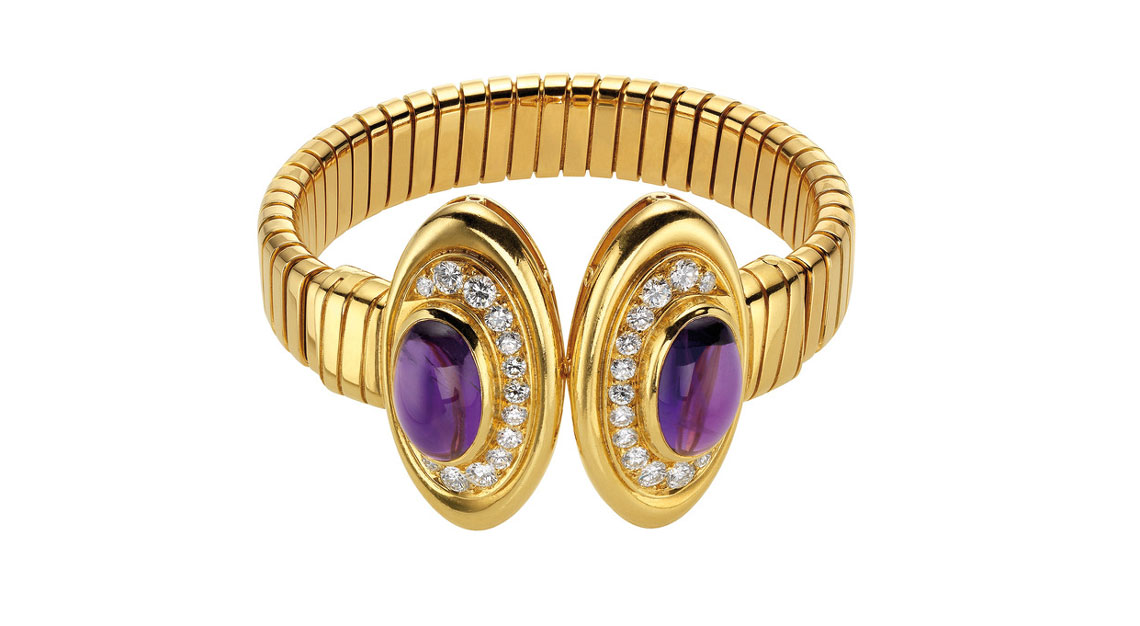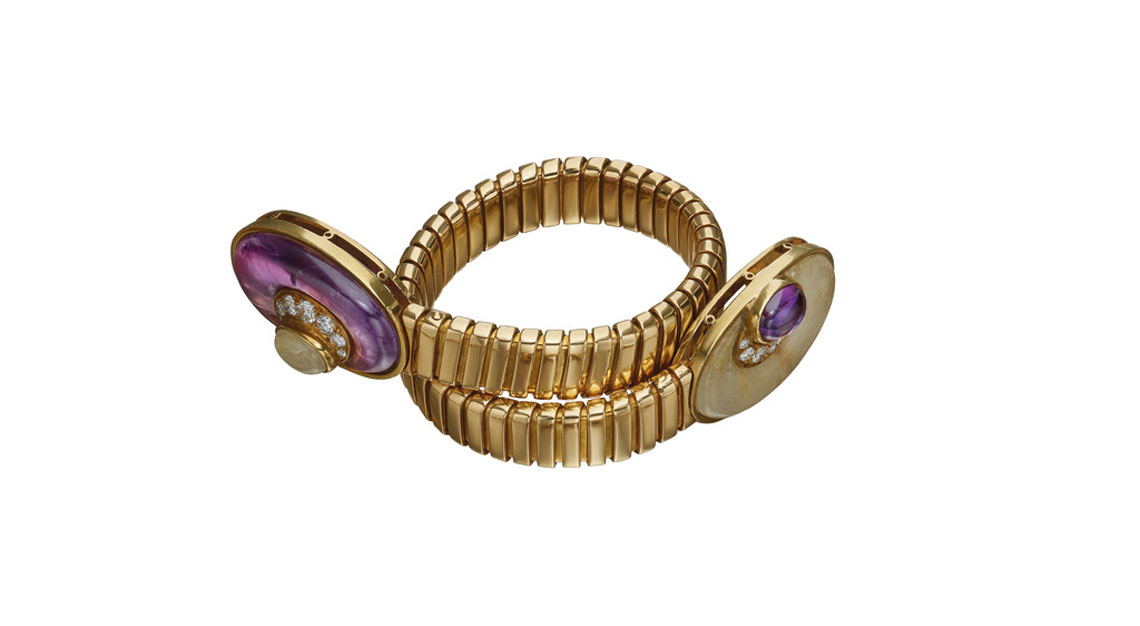 Known as maglia, this classic Italian jewellery tradition goes back to the earliest instances of jewellery in human history: braided grasses and fibres. Examples of timeless gold chains include the figaro chain, gourmette or curb chain, the spiga or wheat chain, the snake chain, rope chain, even fascinatingly, a Gucci chain.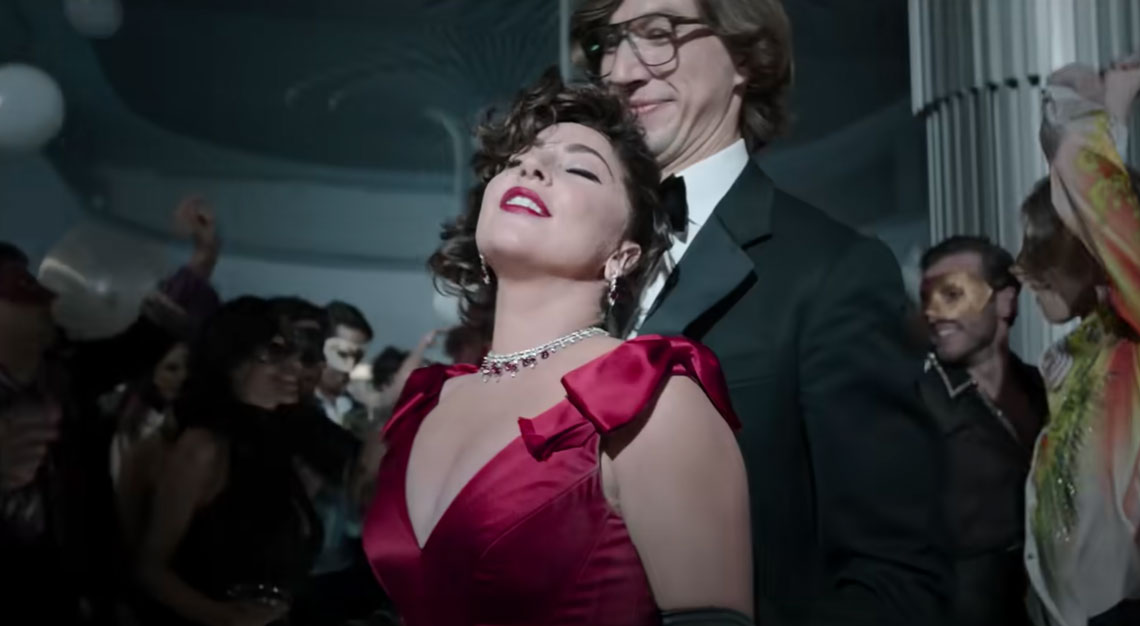 Red hot glamour
Meanwhile, in another scene in House of Gucci, Gaga the femme fatale dressed in a sizzling red party frock with a deep v neckline that paired perfectly with a high jewellery Bvlgari short necklace.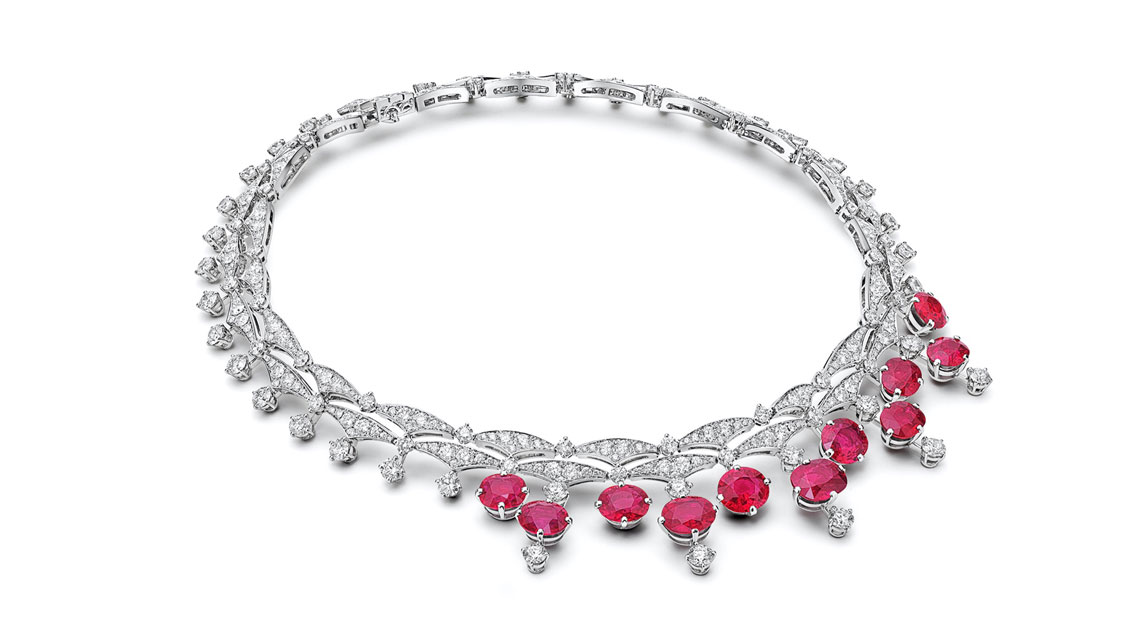 A piece from the latest Bvlgari Magnifica collection, it is crafted in platinum featuring 11 oval rubies as well as round brilliant and pavé set diamonds.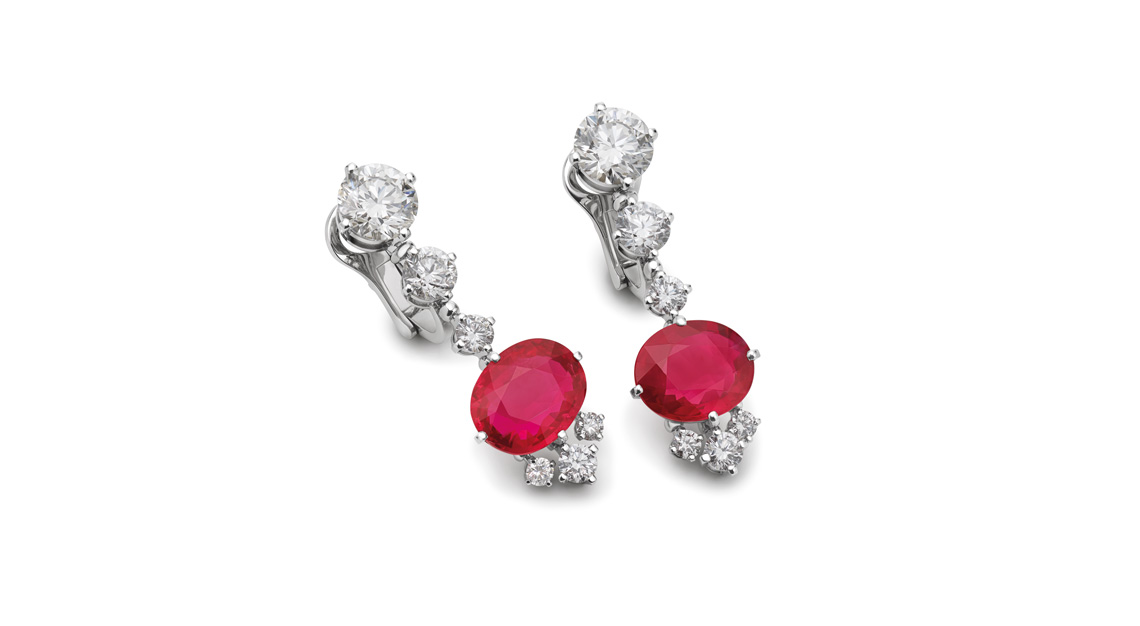 Staying consistent with the trends of the '90s, she matched the spectacular necklace with a pair of platinum ruby and diamond earrings.
House of Gucci will come to theatres in Singapore in January 2022. Click here to watch the trailer