Robb Report Singapore's raving reporter Andrew Leci opines on last century's most 'stylish' men
Fashion changes. Style is eternal. I paraphrase, but this was said by Coco Chanel and Yves Saint-Laurent – both of whom knew a thing or two about…both. It can only be disputed if one is unable to separate the two conceptually. Fashion and style are vastly different; as contrasting as a conformist and a non-conformist, a follower and a leader, but it has benefitted both designers and fashion houses alike to conflate the two, blurring the lines of separation in trying to convince us that they are one and the same.
These following men have mastered the confluence of style and fashion, and have an ineffable quality that made us regard them as style icons – those who created their own look and manner when everyone else was following in catwalk footsteps.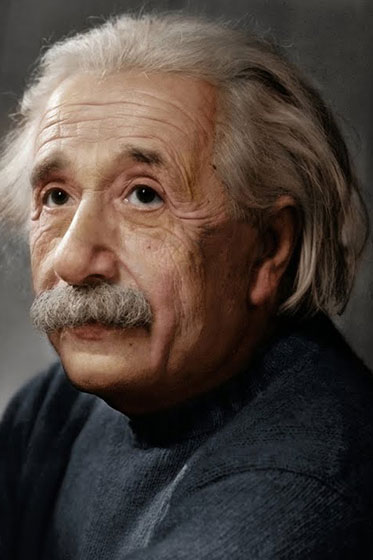 Albert Einstein
During the course of his career, the German-born theoretical physicist came up with quite a few interesting ideas. In modern iconography, however, he will always be remembered for his seemingly electrified coiffure and the resplendent moustache that occasionally accommodated some of his lunch.
Einstein's 'mad professor' style was groundbreaking and revolutionary, inspiring many followers who tried to assume the style without ever being able to touch the substance. Tweed jackets and cardigans were his go-to couture when teaching at Princeton, and he even did casual moments in a polo-neck – presumably on days when he wasn't speculating on quantum theory.
He always looked good, no matter how bad he looked, because style has little to do with outward appearance, and more to do with who you are, what you are, and how you feel about yourself.
Cary Grant
According to Eva Marie Saint, Grant's co-star in North by Northwest, "style was like a skin" to the English-born American actor who made his name in Hollywood as a romantic lead whose love affair with the camera wasn't always a mutual experience.
Grant looked good in a suit, and he looked even better on the big screen, but much of his appeal was his self-deprecation and the feeling that he knew he was one of the luckiest men in the world.
He wore his humility with as much style as he wore his clothes – occasional tailored, more often off the rack – and, somehow, he managed to create an aesthetic perfectly suited (by being antipathetic) to his sense of irony and the comic timing that characterised his best work.
He was handsome too, which helped, but he never seemed to be aware of how attractive he was, and there's nothing more attractive than that. Cary Grant's style was as timeless 70 years ago as it is today.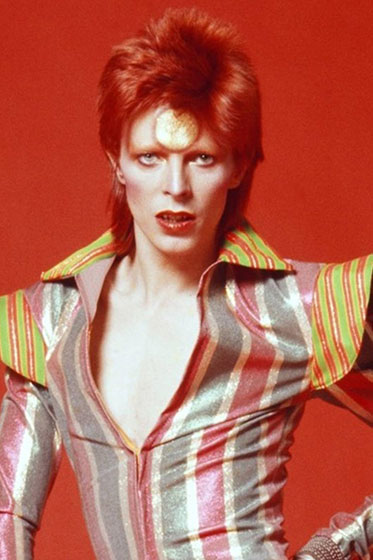 David Bowie
Bowie simply tore up the rule book, and made himself the master of self-invention, creating iconic image after iconic image of whatever kind of rock star he wanted to be at any given time. While this involves imagination, creativity and a fair degree of self-belief, Bowie owned every look and persona he created – from Ziggy Stardust to Aladdin Sane, on to The Thin White Duke and beyond.
He was curatorial in his passion, and left no stone unturned in evolving styles throughout the 1970s and 80s that almost invariably shocked and dismayed the establishment, garnering a legion of fans who admired him for his guts, vision and fly-in-the-face artistic sensibility.
What makes Bowie a style icon is not the one-legged catsuit, kaleidoscopic hair colouring or the flamboyant make-up of his various incarnations, but the fact that he embraced what he was being, at that moment, with genuine conviction. For what it was worth, he lived it, and encouraged us to do the same.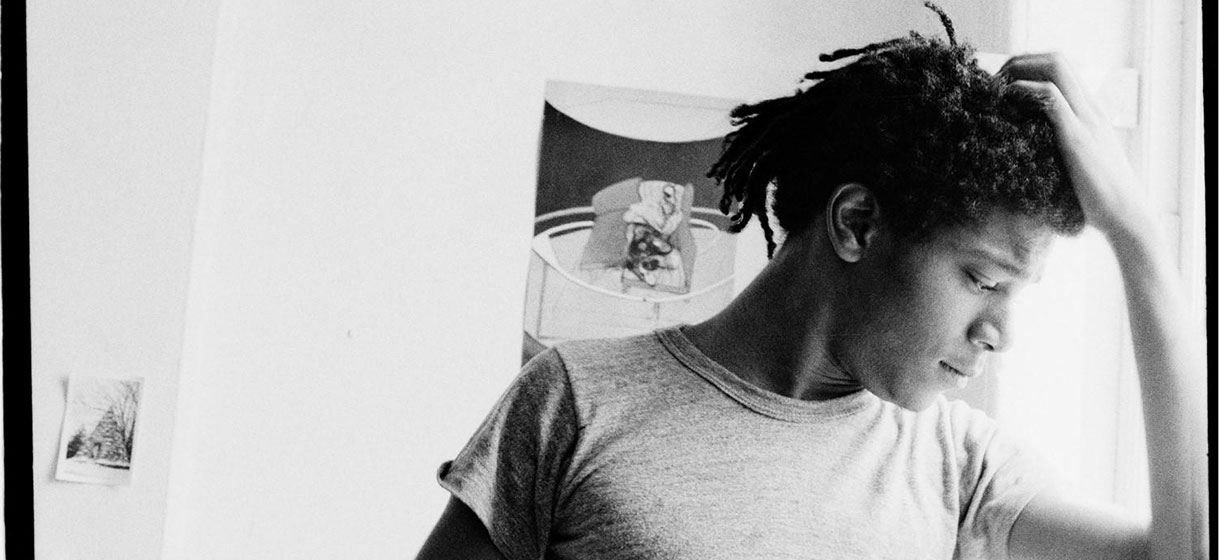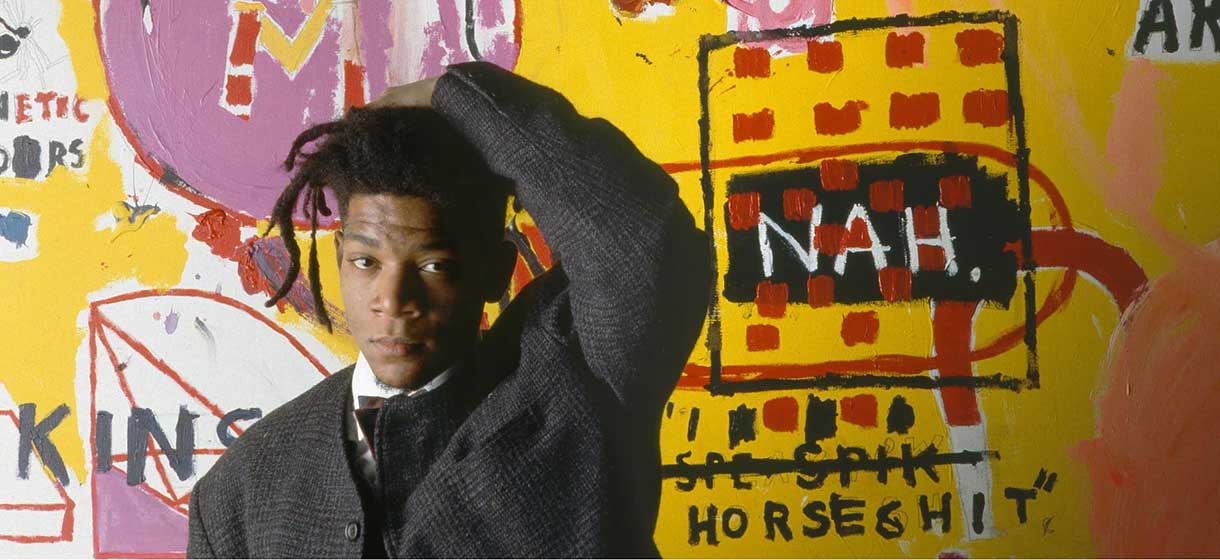 Jean-Michel Basquiat
He made his name as a graffiti artist and died of a heroin overdose at the age of 27, but during his short time on this planet, Basquiat emanated a personal style that defied definition and was as unique as his artworks.
Emmy-nominated costume designer, John A Dunn, described Basquiat's style as, "retro meets hip-hop, meets preppy, meets divine inspiration." It doesn't get more nebulous than that. Whether in a trench coat, designer suit or paint-splattered tee shirt, Basquiat exuded a style that was as enigmatic as the artistic milieu he embraced, asking questions of the observer and impelling us to draw our own conclusions. His neo-expressionist style led the way for many descendants and imitators, honourable and otherwise.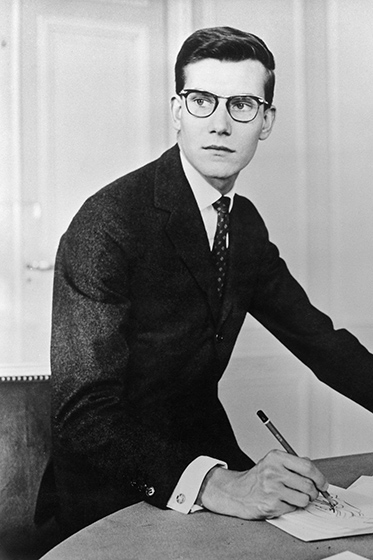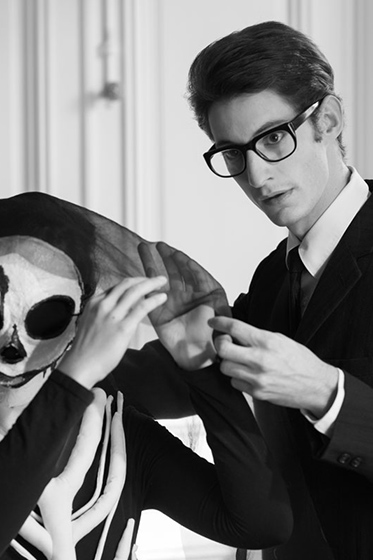 Yves Saint-Laurent
Quite apart from making thick-rimmed glasses fashionable, Saint-Laurent sashayed along the taut tightrope between fashion and style throughout his career, and never looked down. Appointed as the head designer at Christian Dior at the age of 21, he set up his own House only four years later, and the rest has been a history of redefining moments in the couture industry.
Saint-Laurent made the studious, slightly geeky style, de rigueur, before we even thought about what it was, while more or less instructing women as to what they should be wearing – entreating them to look their best based on his perceptions. He legitimised 'ready-to-wear' by removing the déclassé connotation, and enabled women to wear trousers without embarrassment, all the while promoting diversity in his models long before it was…fashionable.
Yves Saint-Laurent always managed to look good, even maintaining a shabby elegance in his later years. In many ways his personal style transcribed what he was creating, and he always remained as the embodiment of what and who he was.
My famous five – they're all dead, I just noticed that – knew that how you appear is only important to those whose opinions you care about. Style can be esoteric; often undefinable and always subjective. But it's immutable, comes from within, and is, as Coco and Yves said, eternal.