If you've got it, spend it. Here are some ideas to do so
Here's an important First World problem: What would you do if you had too much money in the bank? Granted, you can't bring all the money to the grave, so how would you spend it? We suppose you could give it all to charity or your future grandkid's trust fund, or perhaps, you could save some for the one of the following.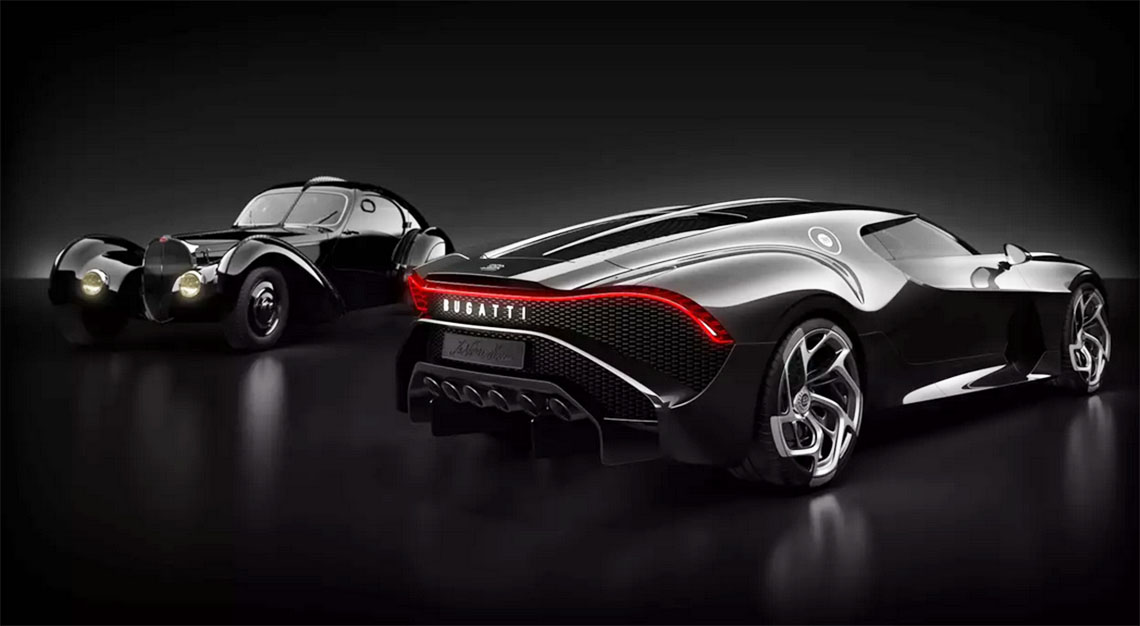 Bugatti's La Voiture Noire 
Price: S$25.2 million
What about: When a serious collector wants a car that's going to turn heads, odds are, he or she will turn to Bugatti and its range of statement-making creations. After all, the luxury carmaker is nothing if not synonymous with iconic design – visible proof, if you need it, can be seen in models such as the Bugatti Veyron L'Or Blanc, Bugatti Divo or the dashing Bugatti Chiron. But the brand didn't just stop at extravagant design for its latest release; instead, it broke a world record with the launch of the Bugatti La Voiture Noire…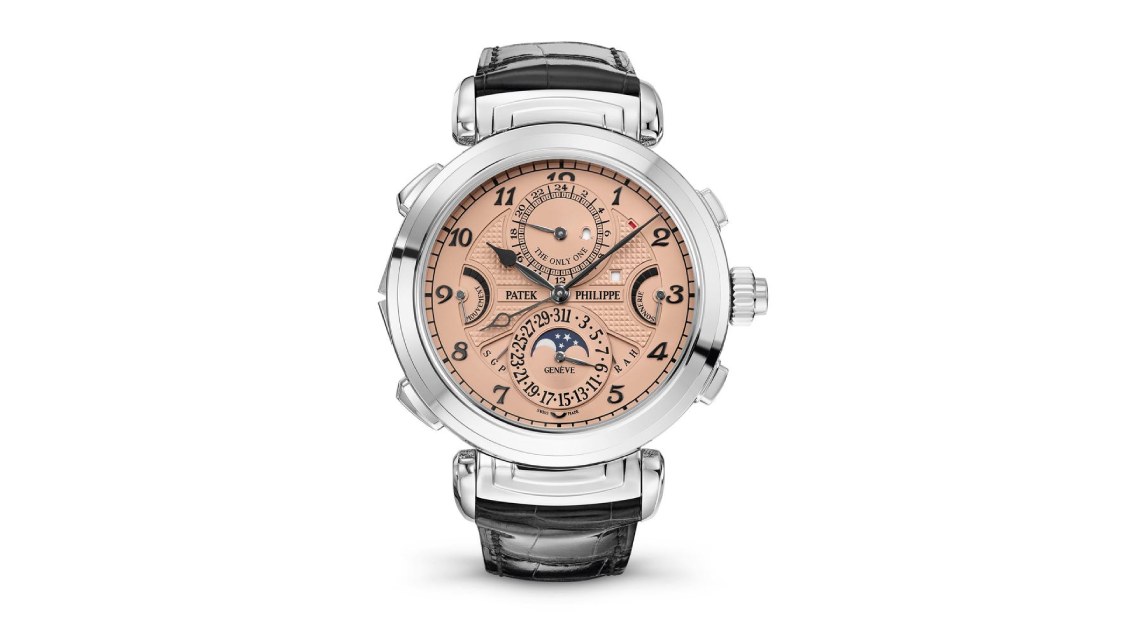 Patek Philippe's Grandmaster Chime Ref. 6300A
Price: S$42,423,438
What about: Big day for Patek Philippe. When the hammer fell at the Only Watch auction on 9 November 2019, Patek Philippe's Grandmaster Chime Ref. 6300A went for CHF31 million. That's roughly S$42,423,438, which could also buy you 309 nights of bliss at Banwa Private Island…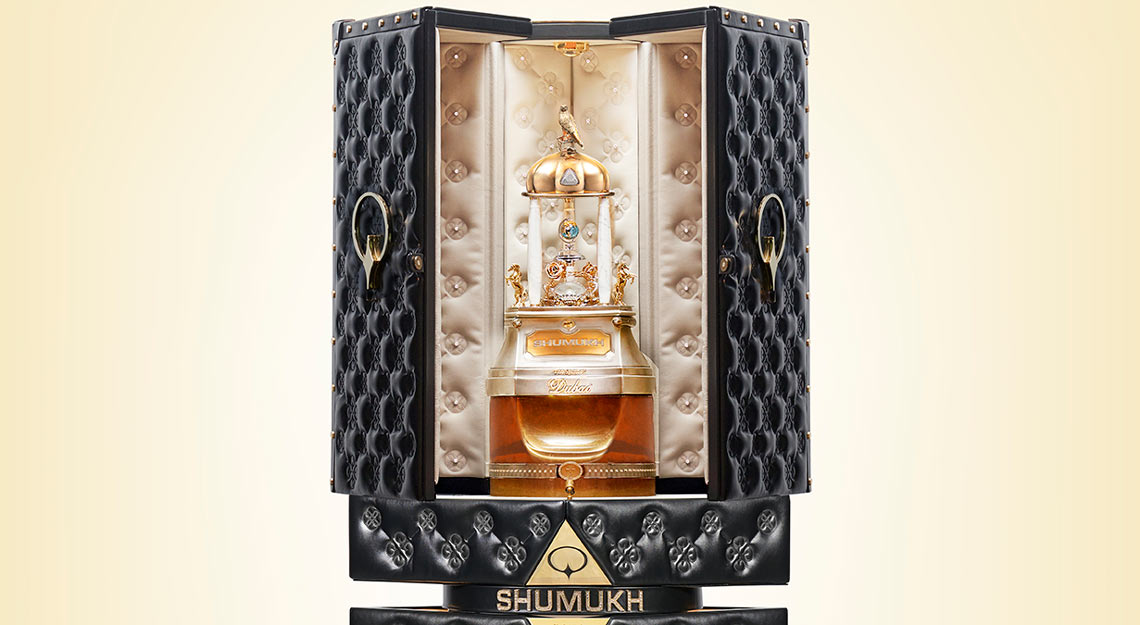 SHUMUKH by The Spirit of Dubai Parfums
Price: S$1.75 million
What about: A city with a penchant for over-the-top extravagance and all things luxury, Dubai is no stranger to visually-arresting skyscrapers, ritzy supercars and stunning superyachts. In this city, smelling good is also an expensive business, as demonstrated by the release of the world's most expensive perfume, SHUMUKH, at The Dubai Mall approximately two weeks ago. Launched by ultra-luxury brand The Spirit of Dubai Parfums by Nabeel, SHUMUKH currently holds the title for the world's most lavish fragrance – one that will set you back a whopping AED4.75 million (S$1.75 million). But what can you expect from this bottle of liquid gold?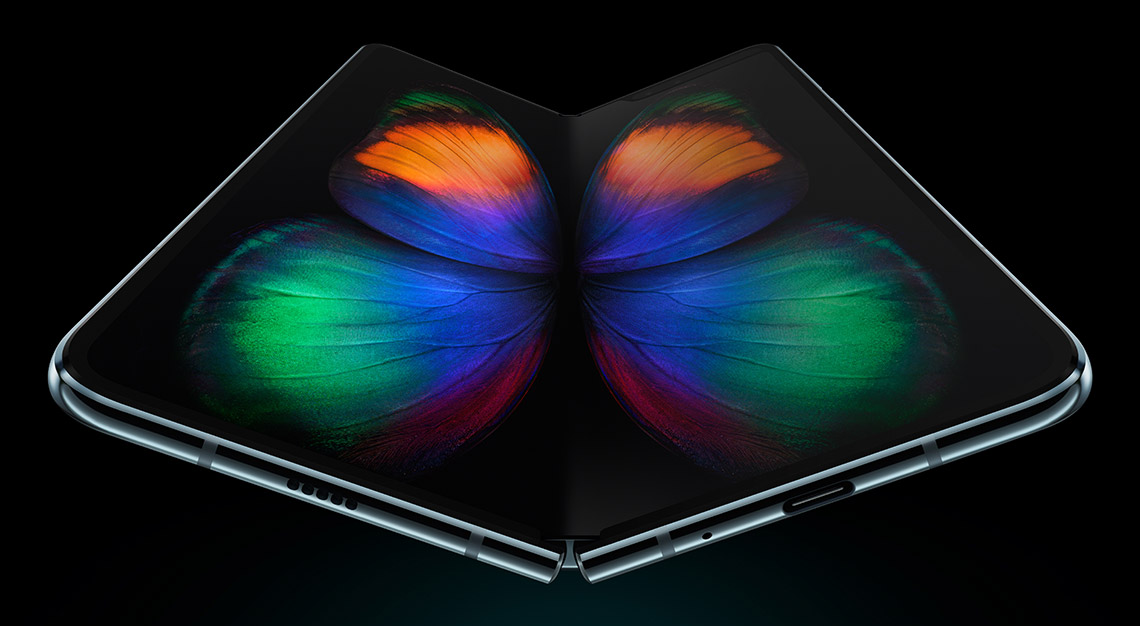 The Samsung Galaxy Fold
Price: S$3,088
What about: When Samsung made its initial Galaxy Fold launch in April, some reviewers found it flimsy, while others unwittingly destroyed it simply by peeling off its glass tablet screen. But a bit of ridicule accompanies all great inventions. After all, Thomas Edison's light bulb did not impress at first and neither did the first airplane. As the saying goes, if at first you don't succeed, try, try again. We now have the second coming of the Galaxy Fold, the world's first foldable phone, and one that's truly amazing…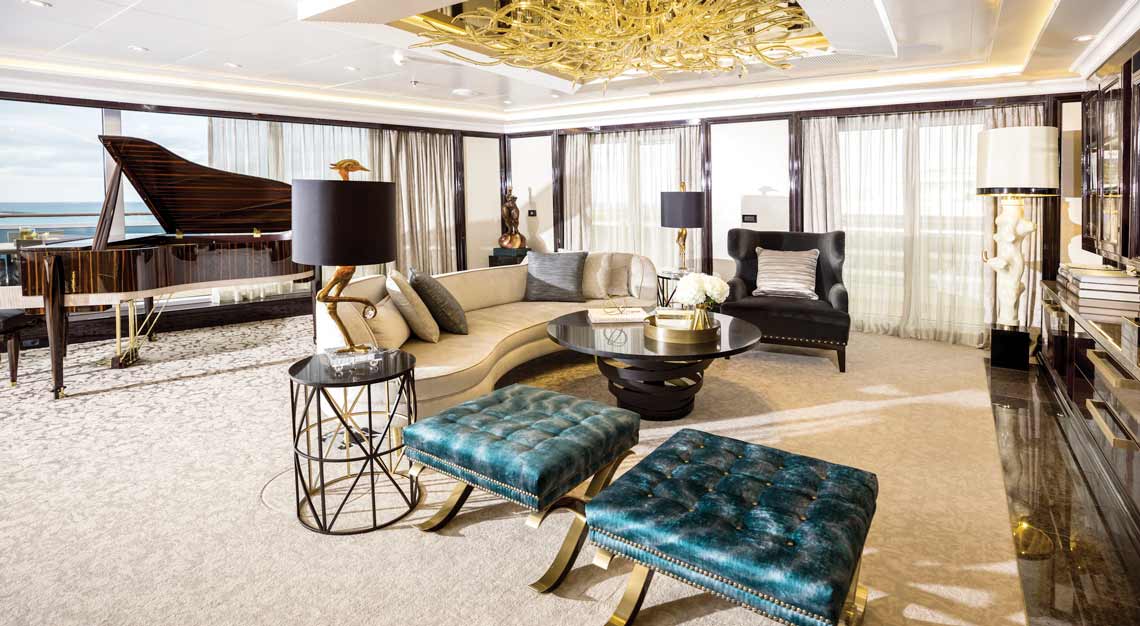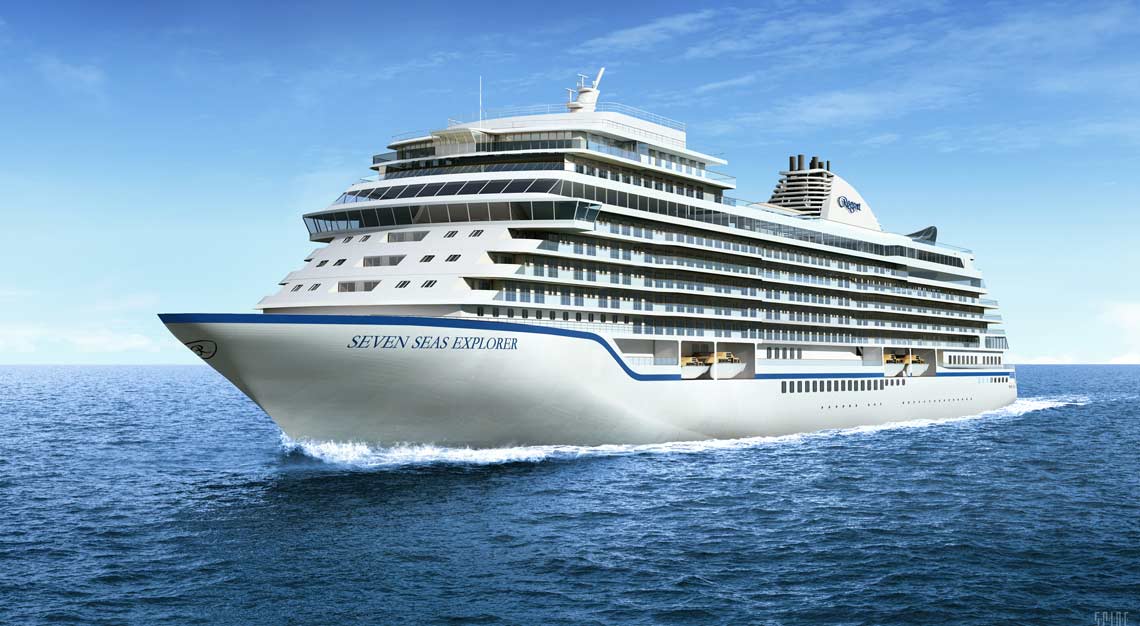 A 123-day expedition on Six Star Cruises
Price: S$1.65 million
What about: Remember the golden age of ocean cruising, an era associated with glamour and style? Bringing back the yesteryears of fancy sea voyages is Six Star Cruises, an ultra-luxury cruise company that recently launched the world's most lavish voyage package for two. All for a cool US$1.2 million (S$1.65 million)…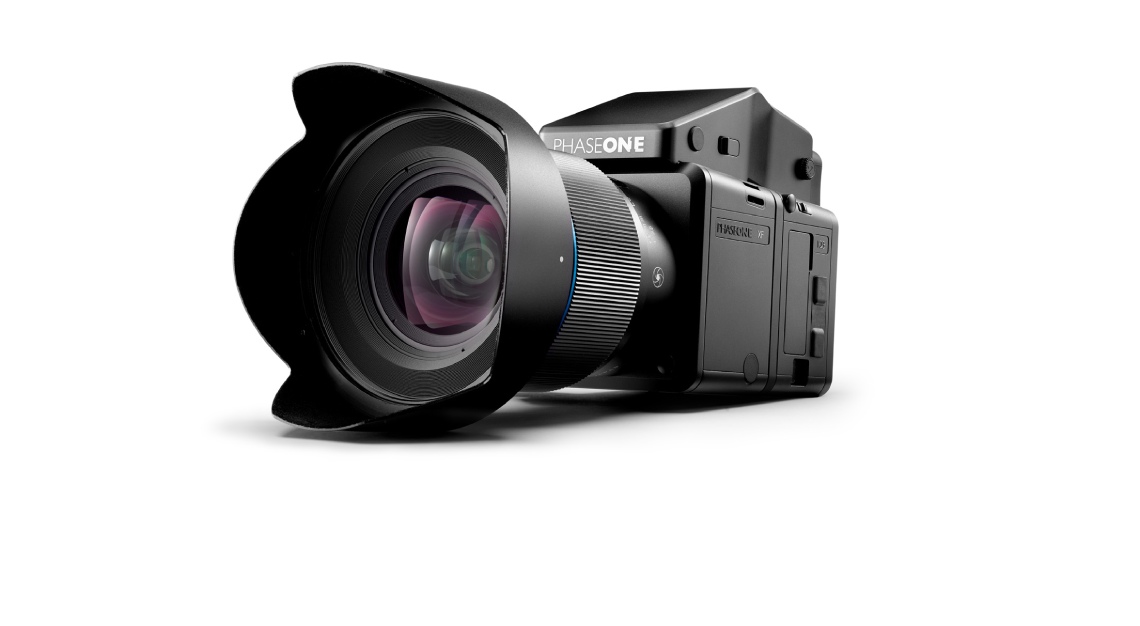 The Phase One XF IQ4 150MP
Price: S$71,788
What about: With the iPhone 11 Pro's triple lenses and Samsung Galaxy Fold's array of six cameras, the future for the smartphone camera shines brighter than ever. But no matter how capable your phone is, quality can't possibly come close to what you'd get from a full-fledged camera, like the Phase One XF IQ4 150MP.
At USD52,000 (S$71,788), it sounds like an overkill. But medium format is making a comeback, with sensors and resolutions beating even the best DSLRs on the market. Medium format cameras are known for producing a near-perfect accuracy in terms of colour, and Phase One continuously gives the photographer access to technology that's in a class of its own…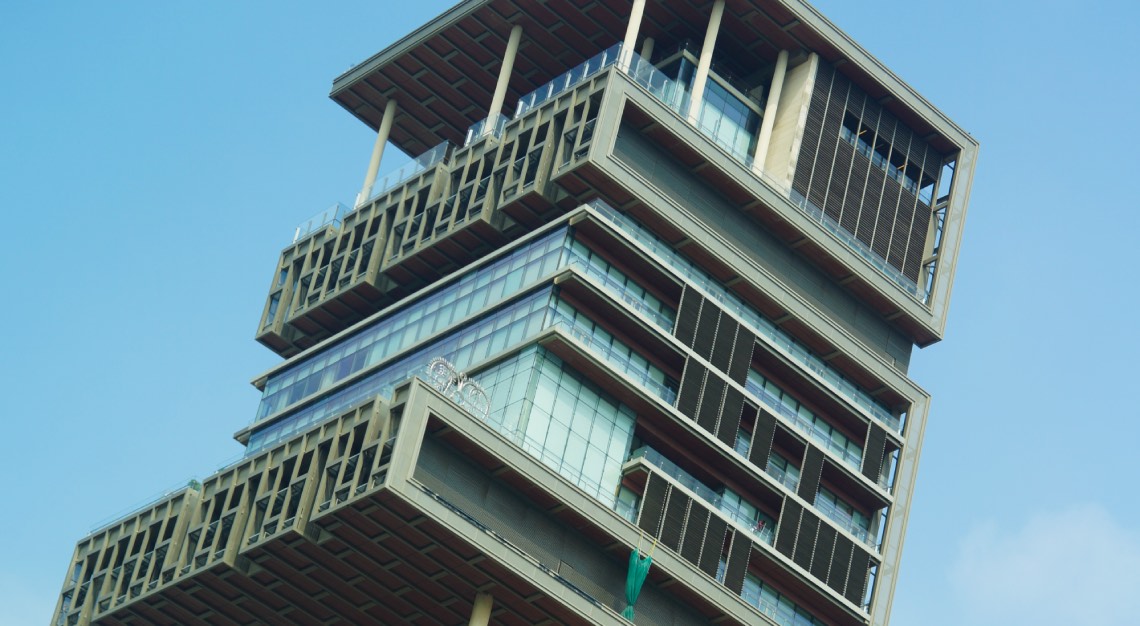 The Antilia in Mumbai, home to Indian billionaire Mukesh Ambani
Price: Over S$1 billion
What about: Business magnate Mukesh Ambani is one of the – if not the – most influential and affluent men in Indian society. Would it be any surprise then that he resides in the most expensive home in Mumbai? Probably not. But get this, his property also happens to be the most expensive private residence in the world…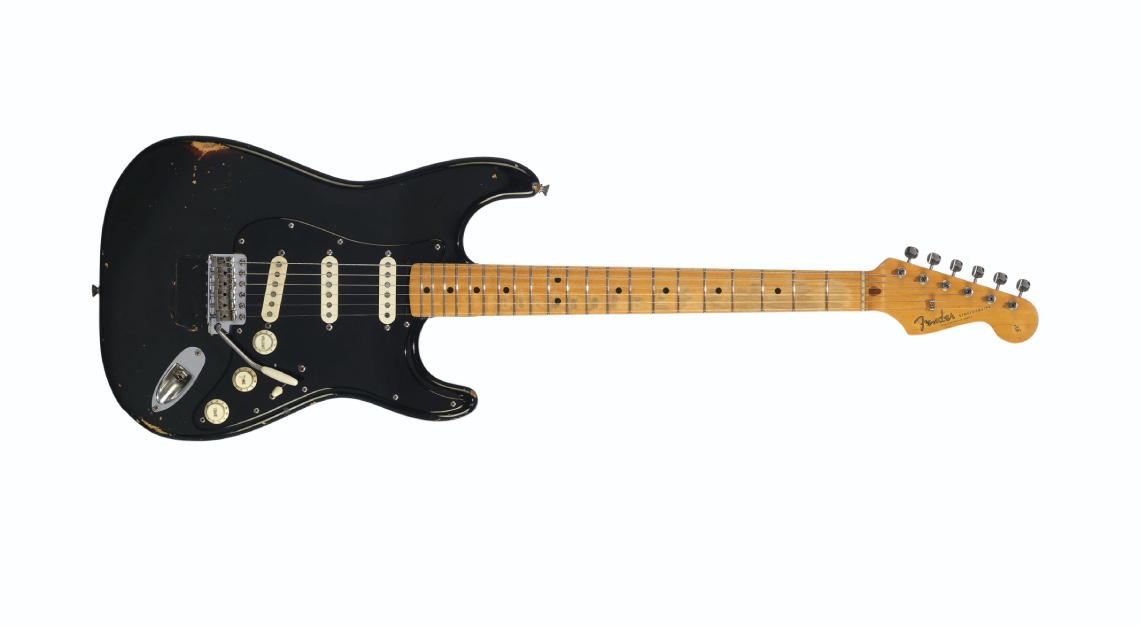 David Gilmour's Black Strat
Price: S$3.975 million
What about: Pink Floyd is one of the most successful and influential rock bands of all time, and listening to their classics always feels like you're drifting through endless portals of musical genius. The feeling mostly stems from the background instrumentation, particularly the guitar composition. Now imagine if the guitars owned and used by David Gilmour himself could be yours? As radical as that sounds, Indianapolis Colts owner Jim Isray walked away one legendary piece for a cool $3.975 million (plus a couple of others) during the David Gilmour Guitar Collection charity auction held at Christie's in New York earlier this June…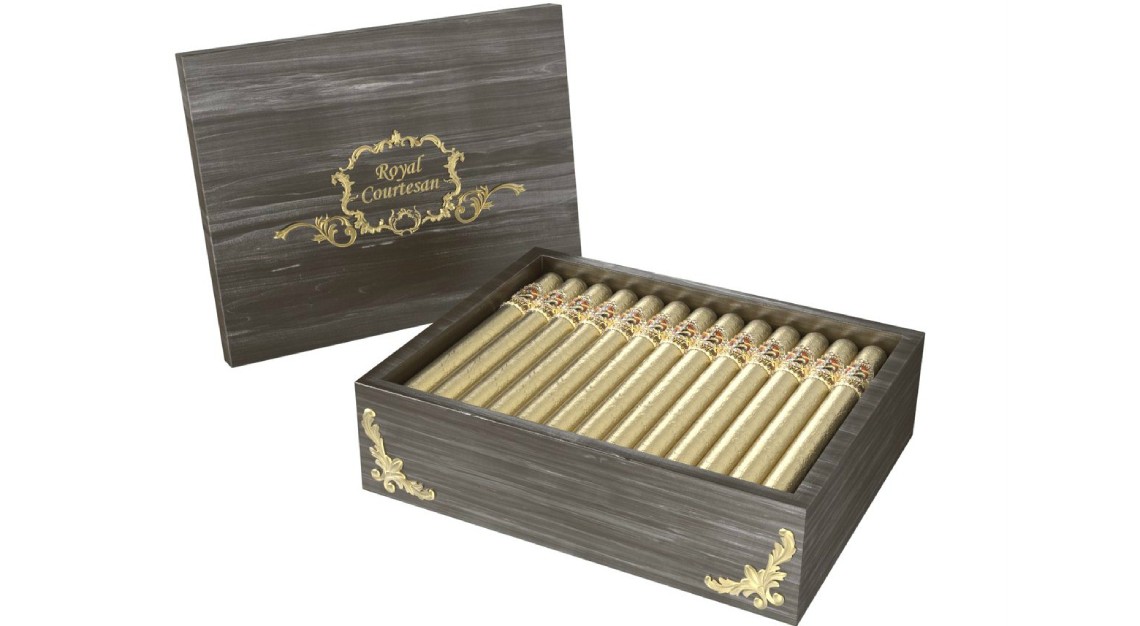 The Gurkha Royal Courtesan
Price: S$1.36 million a stick
What about: Let me paint you a picture. Imagine you sitting in an old leather armchair, with a single malt in one hand and a hand-rolled cigar in the other. Sounds a little pretentious, yes, but there's a certain vintage charm that goes with smoking a cigar. Besides, it also epitomises wealth, great if that's something you care about. If so, you may as well go all way out, but only if it's the best. Case in point: The Royal Courtesan is by Gurkha Cigars, which produces nearly 12 million cigars annually…
The Louis XIII Pizza by chef Renato Viola
Price: S$12,645 a slice
What about: Anyone who says money can't buy happiness has obviously never shelled out for a good pizza. And if you want ultimate happiness, you should splurge on the world's most expensive pizza. Introducing Louis XIII Very Expensive Pizza, priced at €8,300 (S$12,645), which works out to slightly over a thousand euros per slice…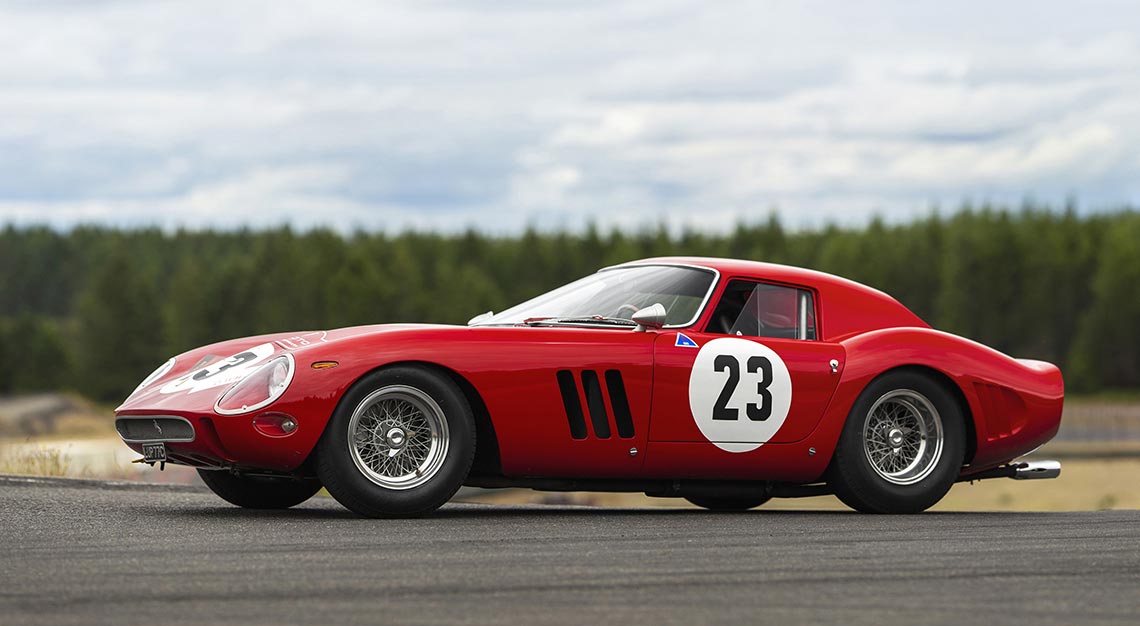 Ferrari's 250 GTO
Price: S$65.7 million
What about: It's no secret that the scene for classic cars (and indeed, new hypercars) is red hot right now, with air-cooled Porsche 911 Turbos from the early 1980s trading for the same price (if not more) than a brand-new, current-generation 911 Turbo. But while older 911s have been fetching handsome prices, they still can't compare to the darling of the auction block — Ferrari. Of the top 10 most expensive cars ever sold at auction, six of them bear the hallowed prancing horse badge on their bonnets…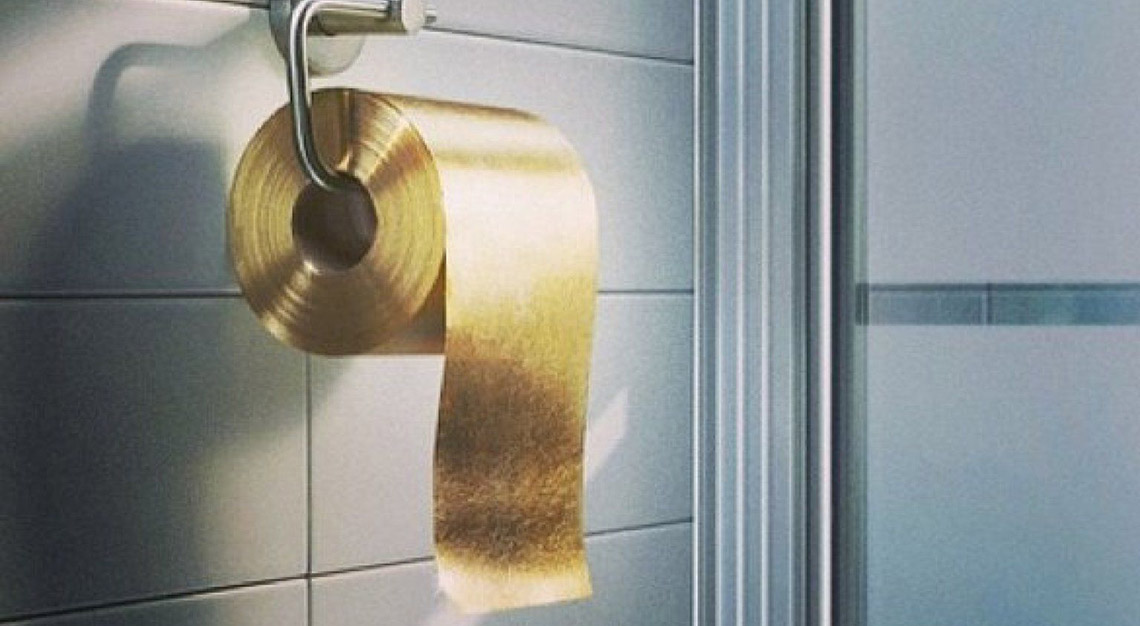 Toilet Paper Man's Gold Toilet Paper
Price: S$1 million
What about: 22k gold toilet paper really does exist. An Australian company, very simply called Toilet Paper Man, sells nearly everything you'll require for the home. It sells cling wrap, foil, garbage bags, rags and of course, toilet paper, which it claims to be great amazing at. Here's an excerpt from its site: "What makes us different [from] everyone else is that we understand toilet paper and innovate new products to save time, effort and increase comfort and softness. We know that people care what they use and that is where we excel."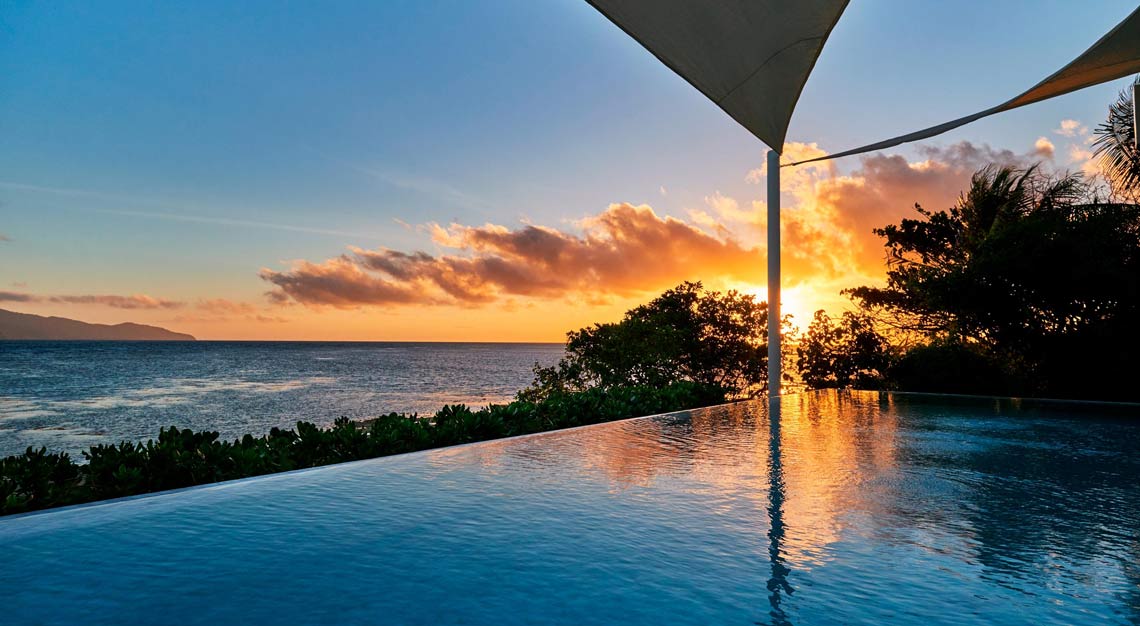 Banwa Private Island in the Philippines
Price: S$137,062 a night
What about: While it'll be nice to hop on a jet to get to a beach that's far, far away, sometimes the greatest escapes are within reach. The Banwa Private Island, which sits on the coast of Palawan, makes for a quick getaway. Money can't buy you the time you have lost, but it sure can turn your island fantasy into reality…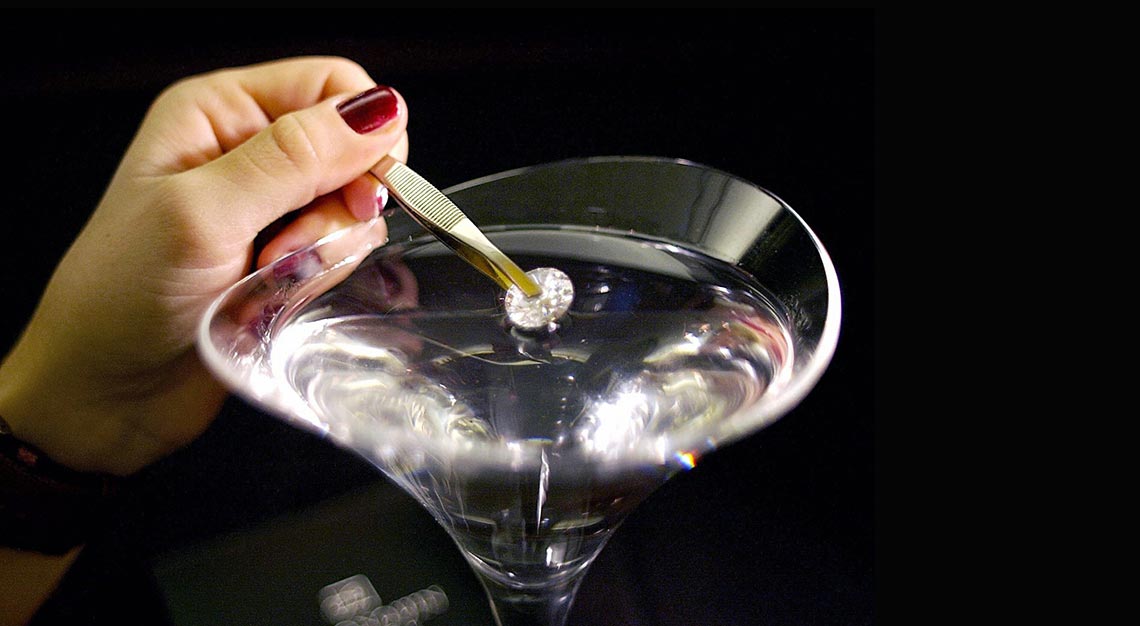 The Diamonds Are Forever martini from the Ritz-Carlton, Tokyo
Price: S$25,000
What about: The Bar, at The Ritz-Carlton, Tokyo, has given the classic martini a twist. Inspired by the James Bond movie, the Diamonds Are Forever martini is a smooth blend of chilled Absolut Elyx Vodka and a splash of lime juice. The third ingredient? A flawless, one-carat diamond that's found at the bottom of your drink…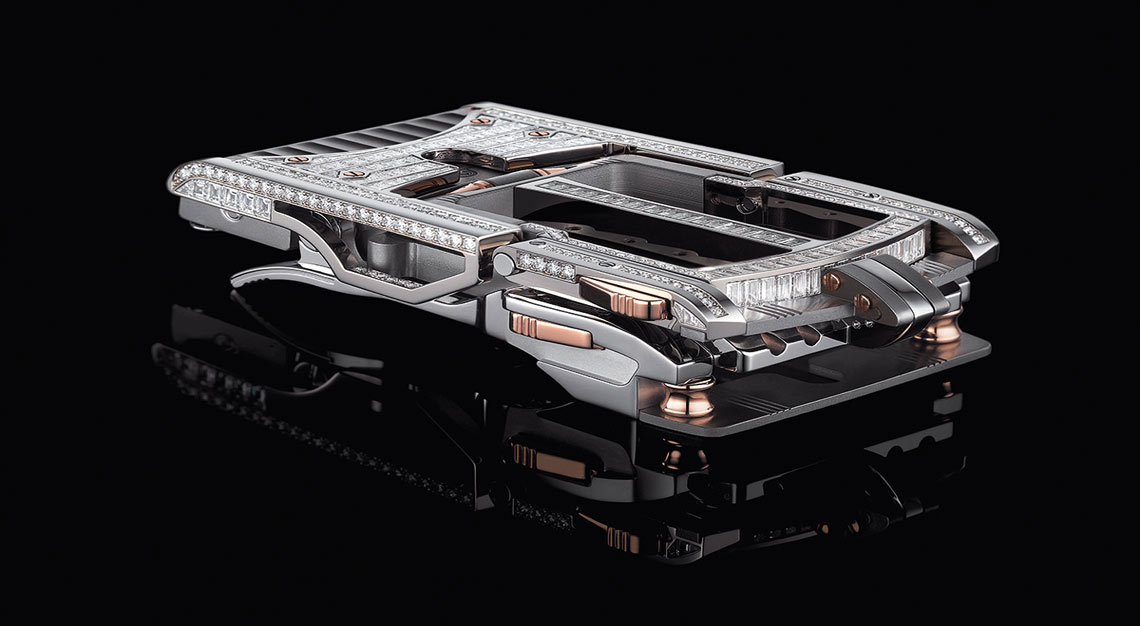 Roland Iten's Calibre R822 'Predator'
Price: S$613,000
What about: In the hands of Roland Iten and his team, a belt buckle is not simply a functional accessory – this mundane fashion item is often transformed into mechanical works of art that have found fans in the likes of Sylvester Stallone. The team has outdone itself this year with the Calibre R822 'Predator'. More than just a pretty bauble, it's also quite the engineering marvel…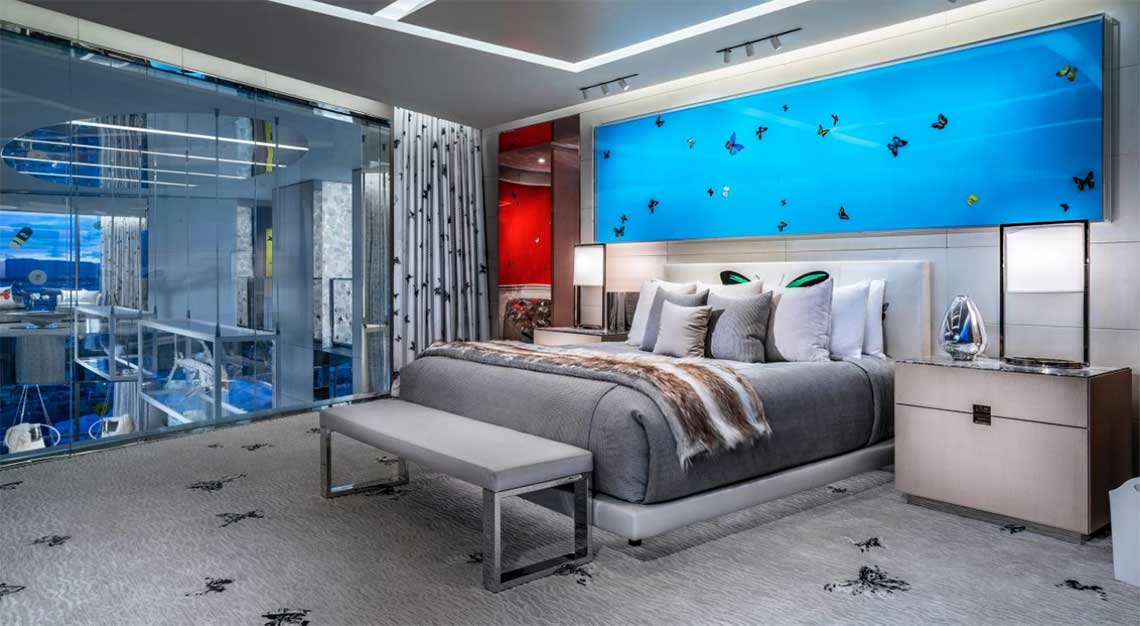 The Damien Hirst-designed Empathy Suite
Price: S$271,000 for two nights
What about: If you've ever stood in front of a Damien Hirst art piece and wondered what it must be like inside the artist's head, then here is your chance to officially find out. The British contemporary artist – famous for sensational, and often controversial, works like his animal carcasses suspended in vats of formaldehyde and glittering diamond-encrusted human skull – recently unveiled his Empathy Suite, an ultra-high-rolling addition to the Sky Villas collection at Las Vegas's Palms Casino Resort. This unique getaway isn't just a luxurious escape; there's also plenty of quirk to be found for mega fans of the artist…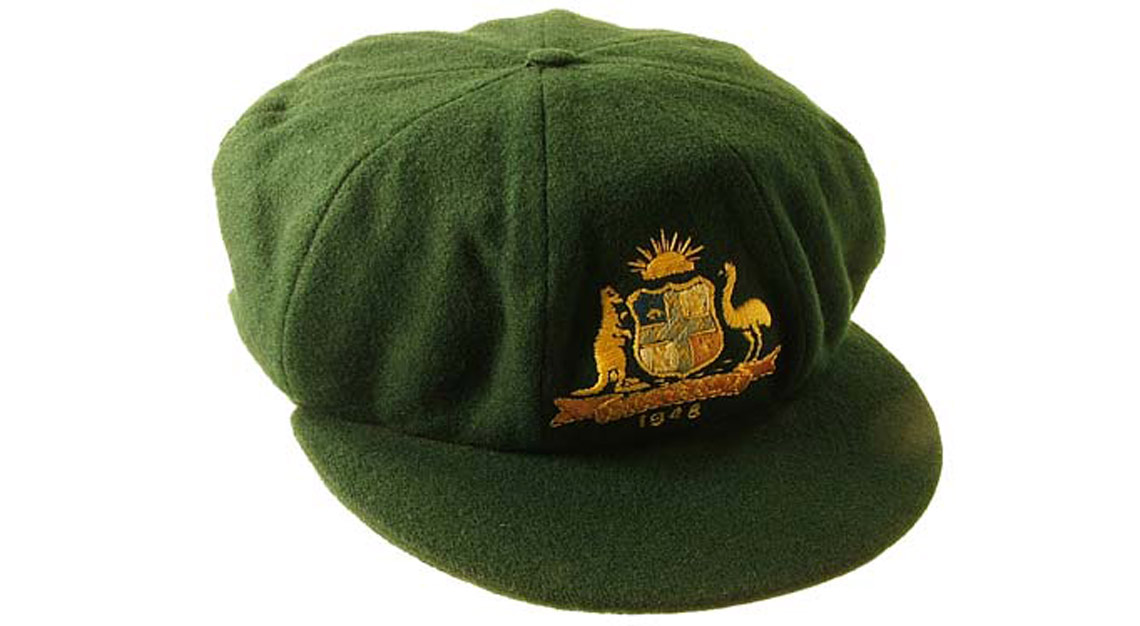 Sir Donald Bradman's baggy green cap
Price: S$294,984
What about: Australian cricketer Sir Donald Bradman is arguably one of the best batsmen of all time, which explains the price of his baggy green cap. A little context: Bradman donned the cap when he scored his 29th Test hundred during the last match of his career in 1948, a record that was only broken by Indian cricketer Sunil Gavaskar 35 years later. The cap was sold to Tim Serisier, the winner of the TV game show, Who Wants to Be a Millionaire, in 2003…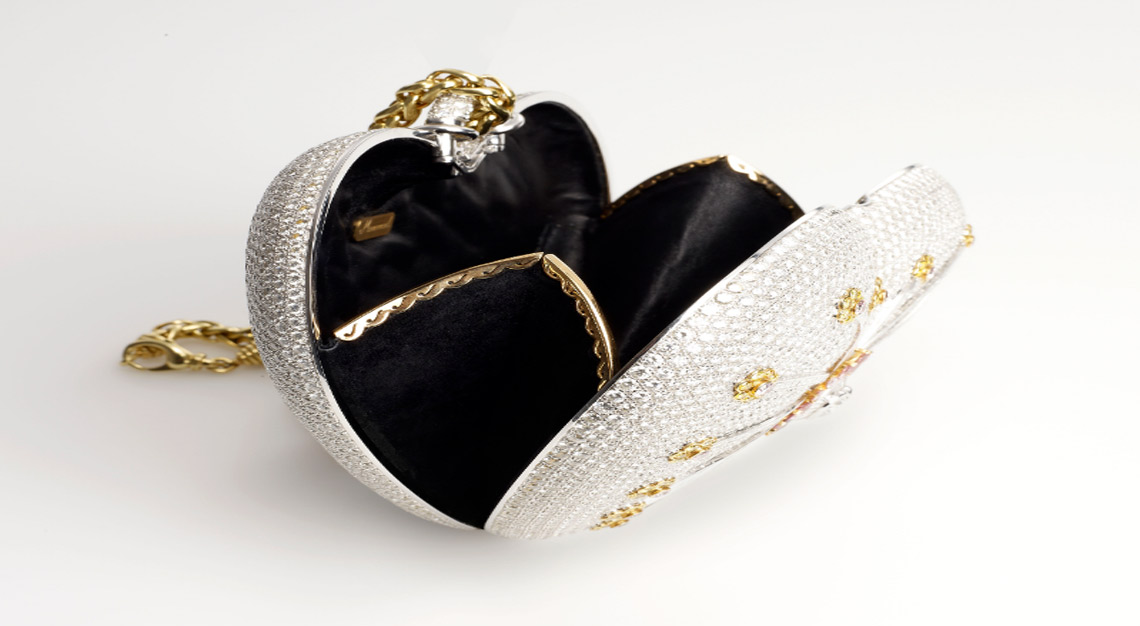 Mouawad 1001 Nights Diamond Purse
Price: S$5.2 million
What about: It's no secret at this point that Mouawad truly knows its way into a woman's heart; its famous US$11 million (S$15 million) bra – the most expensive ever made – created in collaboration with Victoria's Secret is one such example. But its 1001 Nights Diamond Purse just takes the brand a step further.
Inspired by the most epic Middle Eastern tale One Thousand and One Nights, which is filled with romance, intrigue and fantasy, the heart-shaped purse is designed by renowned jeweller Robert Mouawad from the House of Mouawad, and was offered at an original price of US$3.8 million (S$5.2 million)…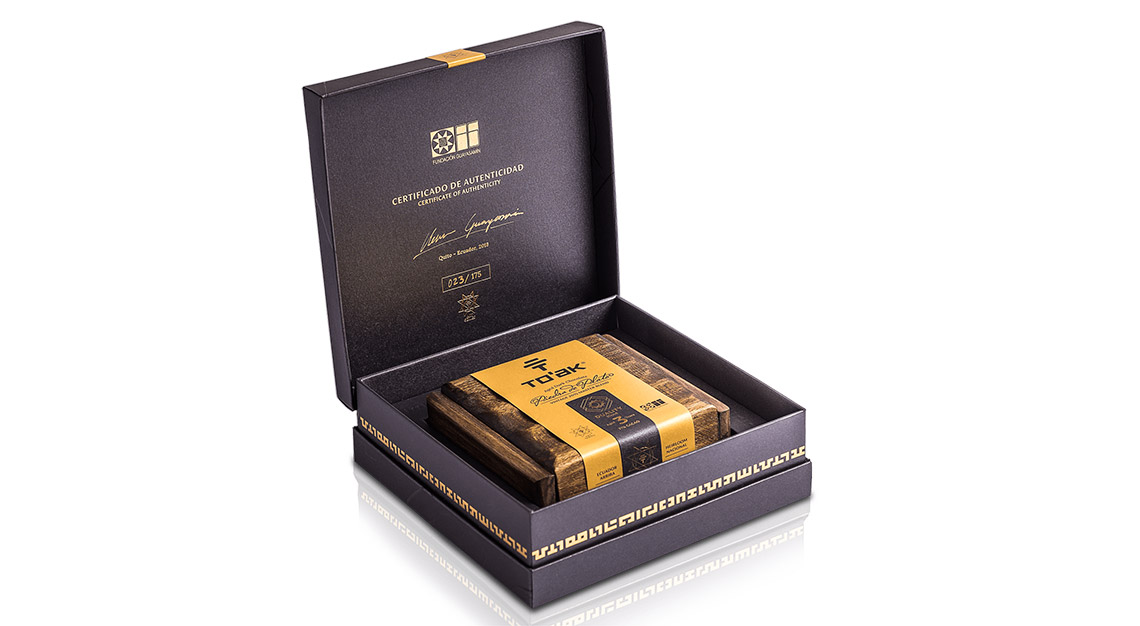 To'ak's Art Series Guayasamín
Price: S$927 per 50g
What about: Ecuadorian chocolate company To'ak produces its chocolates in a way that bears resemblance to how distilleries age their whiskies. It made headlines in 2017 when it released El Niño Harvest 2016, named after the phenomenon that first brought about torrential downpours, then a drought, followed by an earthquake. Each 50g block fetched US$295 (S$400). And to prove just how serious it is in becoming the Bugatti of chocolates..