Meet the communications expert for the modern, sophisticated world
The global pandemic has been a horrifying simulation of nature's rule of 'survival of the fittest'. It's proven to have crippled business operations, coercing brands and companies across the world to divert their focus to the digital sphere. Today, digitalisation carries more weight than ever in business operations – in fact, it has even instigated an 'adapt or die' attitude amongst CEOs and company owners alike. But one individual who's been championing digitalisation efforts way before the onslaught of COVID-19 is Jeromy Wells, the CEO of Whispir.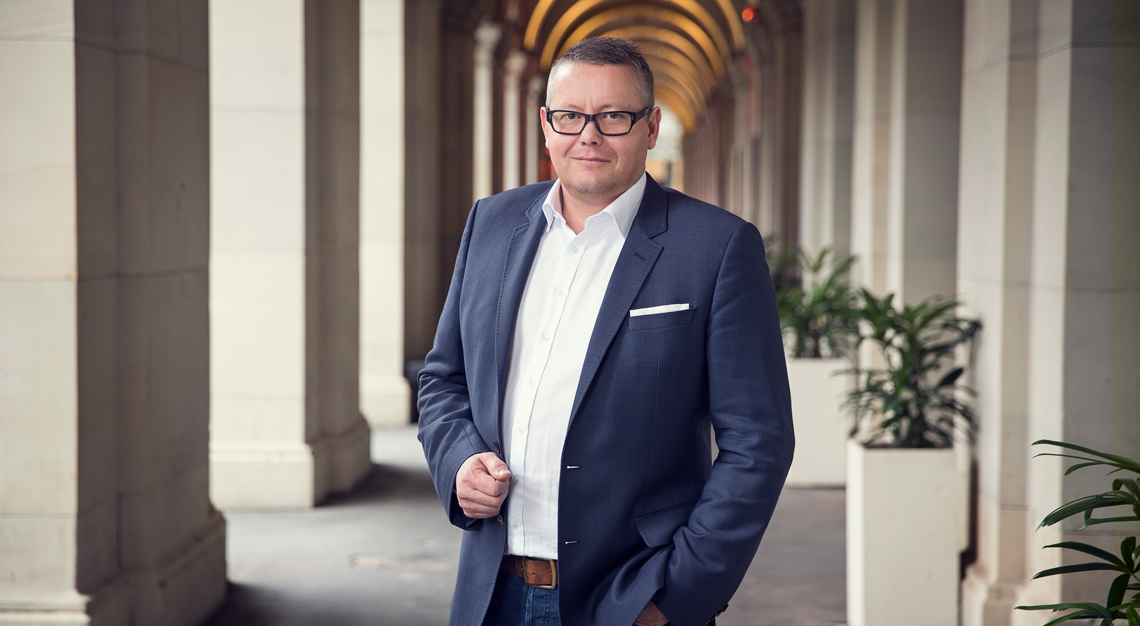 Founded in 2001, Whispir is a global scale SaaS company that aims to serve as a communications workflow platform, automating interactions between businesses and people. You could call the company a communications guru of sorts, but for the modern, sophisticated world. It helps organisations to improve their communication methods, allowing stakeholders and the public to receive accurate, timely, useful and actionable insights in a sensitive manner. Today, Whispir operates across three key regions of ANZ, Asia and North America.
More recently, the company has successfully leveraged its expertise to help Australia's Victorian State Government mitigate the COVID-19 outbreak in the country. Some of its strategies include implementing secure, interactive two-way messages and real-time updates to COVID-19 patients and those at risk, and facilitating real-time geography-based communications to people in the vicinity of spot outbreaks. These efforts have helped the government conduct contact tracing for infected cases, suspected cases and self-reported cases more effectively across the state.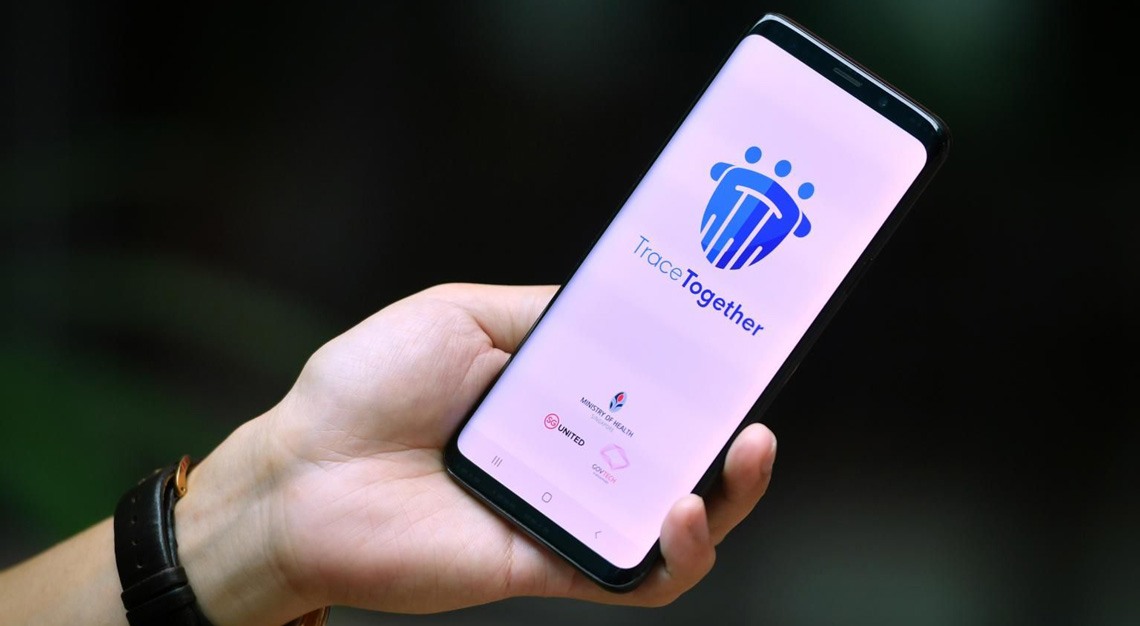 "The organisations that take heed of the current climate and commit to innovative communication methods are going to see the return on investment for a long time to come. As the pandemic evolves, the ability to trace and respond to outbreak clusters in a coordinated way becomes critical," adds Wells.
As countries across the world continue to invest in contact tracing efforts, the control measure, however, comes at a price. And potentially a high one. It naturally has led to security and data privacy implications, as the public is obligated to share their personal information with government bodies. Wells, however, strongly believes that with a secure, auditable communications platform in place, companies will have an easier time complying with statutory obligations on data privacy. Essentially, it means a lower risk of getting into hot soup for not adhering to data protection laws.
But companies can still do more to help themselves, Well says. He shares three tips on how companies can enhance security and data privacy management during this period.
Work with technology companies that have professional security certifications
"Security requirements and workforce flexibility must be balanced. Many cloud-based platforms now have greater security certifications and audited controls than systems housed internally.
Security policies now, more than ever, must be adapted to reflect the current operating environment. Ensure you only work with technology companies and platforms that maintain third-party professional security certifications, such as ISO27001 and openly acknowledge local privacy obligations such as PDPA, GDPR and others."
Choose the right staff to safeguard information
"Expose the right systems to the right people to mitigate the risk of information breaches. With most, if not all employees operating at home, sensitive information is no longer safeguarded within the confines of an office.
Crisis response does not absolve privacy and security obligations, so structured access to role-based information, communications content and dissemination is crucial."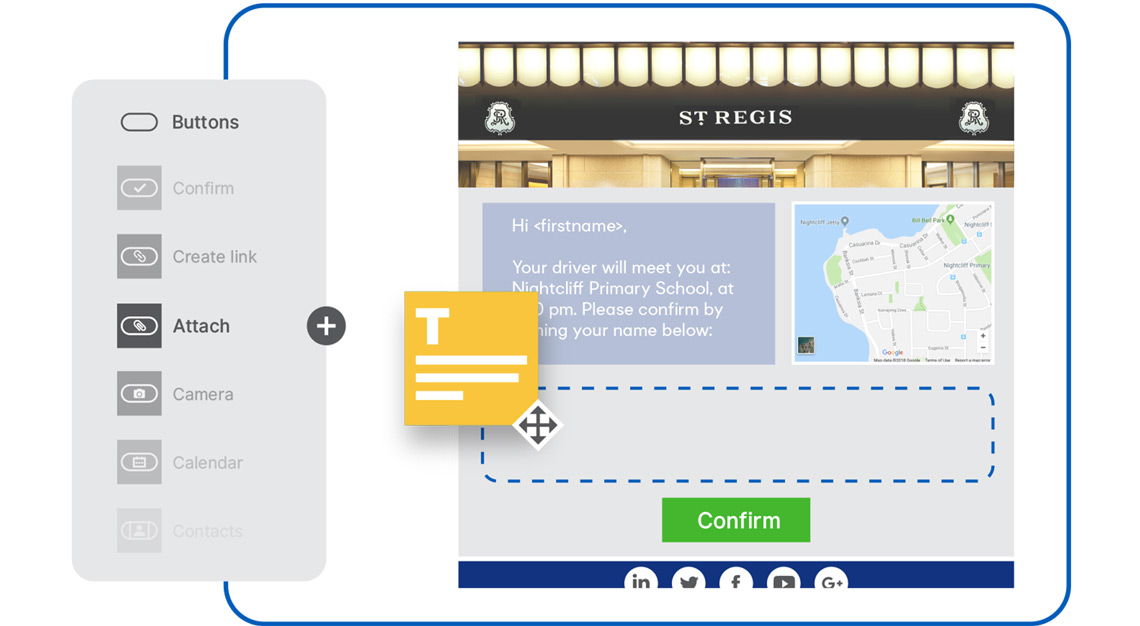 Deliver consistent and standardised communications
"80 per cent of time spent managing communications is used figuring out what to say. By preparing communication templates in advance, companies are able to respond quickly and curtail the risk of poor communications, or worse, errors in content or personal data use. Indirectly, structured communications workflows therefore reduce an organisation's risk of error that could lead to security or privacy exposures.
Pre-approved templated communications provide a 'single source of truth', ensuring that stakeholders, the media, customers and the public know where to go to access not just new, but information they can rely on.
Whispir has curated a list of templates to help you interact with staff, suppliers and business partners in real-time, at scale with full audit trails. These templates adopt a 'drag and drop' concept, do not require an IT manager to build or integrate, and can be implemented in less than a day."