Three creative individuals, one smart, foldable phone. How has the Samsung Galaxy Fold helped our local designers bridge the gap between creativity and technology?
To gain a better understanding as to just how strong a foothold technology has on those in the creative field, we rounded up three individuals – Rengy John, Olivia Lee and Nathan Yong. We passed them a Samsung Galaxy Fold each, and had them get about with their daily businesses. Would the Galaxy Fold, the world's first foldable device, make any difference to their lives? We shall find out in the following three interviews.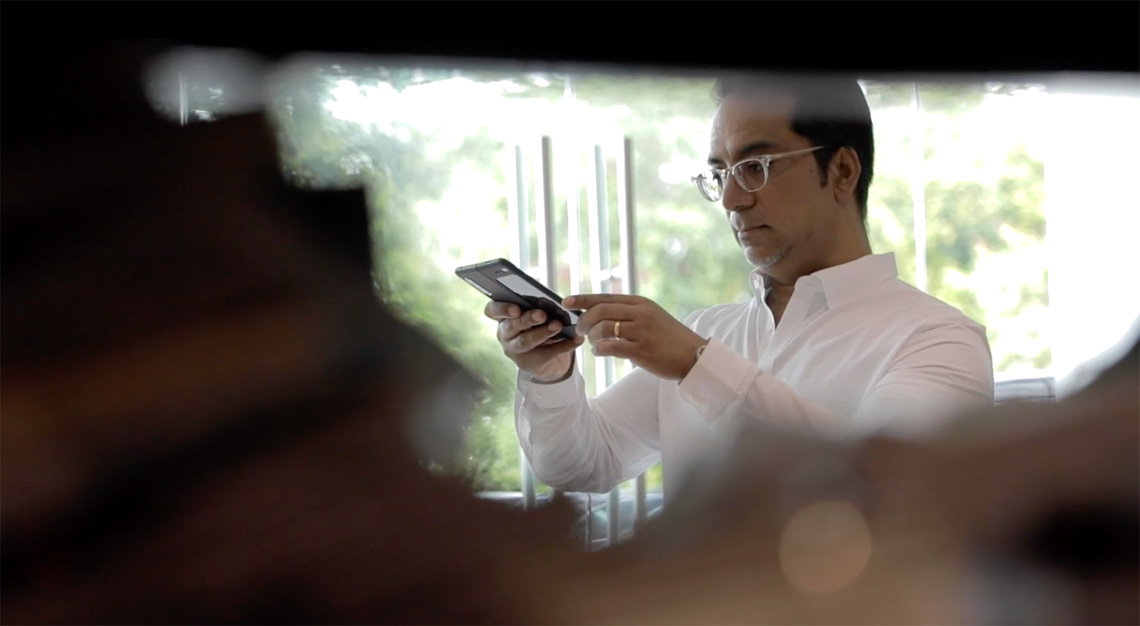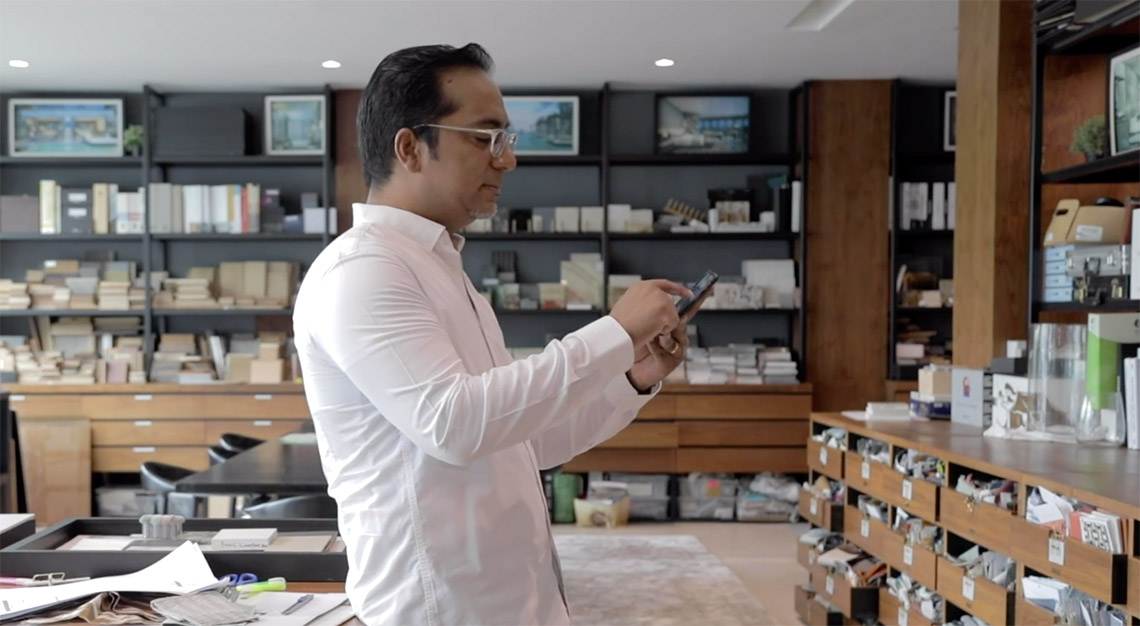 Rengy John
Managing partner, Blink Design Group
What does a typical day look like for you in the office?

Blink is an architectural and interior design firm, and we specialise in building luxury hotels and resorts. I typically spend a lot of time attending meetings with clients, then communicating the vision our clients have to my team. Our goal is to bring our clients' visions to life, and we need to find the right voice, adjectives and touches to make it happen.
What role does technology play in your line of work?
As you can expect, my line of work is very graphic, especially when you're dealing with renderings. You need to be able to translate texture through images. The ability to see an image in its full glory, at one glance, is extremely important.
I suppose the screen size of the Galaxy Fold is a huge plus then.
With the Galaxy Fold, I get to see an image in its entirety, and in detail. It seems a little too obvious to say that a screen with larger real estate would trump one that's smaller, but that's what it really is. A larger screen provides more clarity, and this in case, allows me to make better and quicker decisions.
Is having a large screen an important factor when it comes to deciding on which smartphone to buy?
That is a consideration, especially when we're using our phones for work too. Then, there's also the ease of use. More importantly, the gadget should make my life easier and increase my productivity. I'm always on the go. Prior to the pandemic, I used to spend up to 50 per cent of my time travelling for work. And back then, I would board the plane with a tablet and phone. It'll be really interesting to see how the Galaxy Fold can be the breakthrough that's needed in my life. If I'm able to combine both gadgets into one, I get to travel lighter and more efficiently. Of course, we'll only get to find out once I'm able to start travelling again.
Travel aside, you've had the Galaxy Fold for a while now. How has that aided you on the work front?
Well, I've become a whole lot more productive (laughs). So the Galaxy Fold has definitely helped. When I'm outside, I'm able to look at emails on the small screen, and if they require immediate attention, I use the big screen, and get to it. Another plus is that I can open one or two apps at the same time, which I wasn't able to do on the iPhone. There's no need to switch between screens with the multitasking function.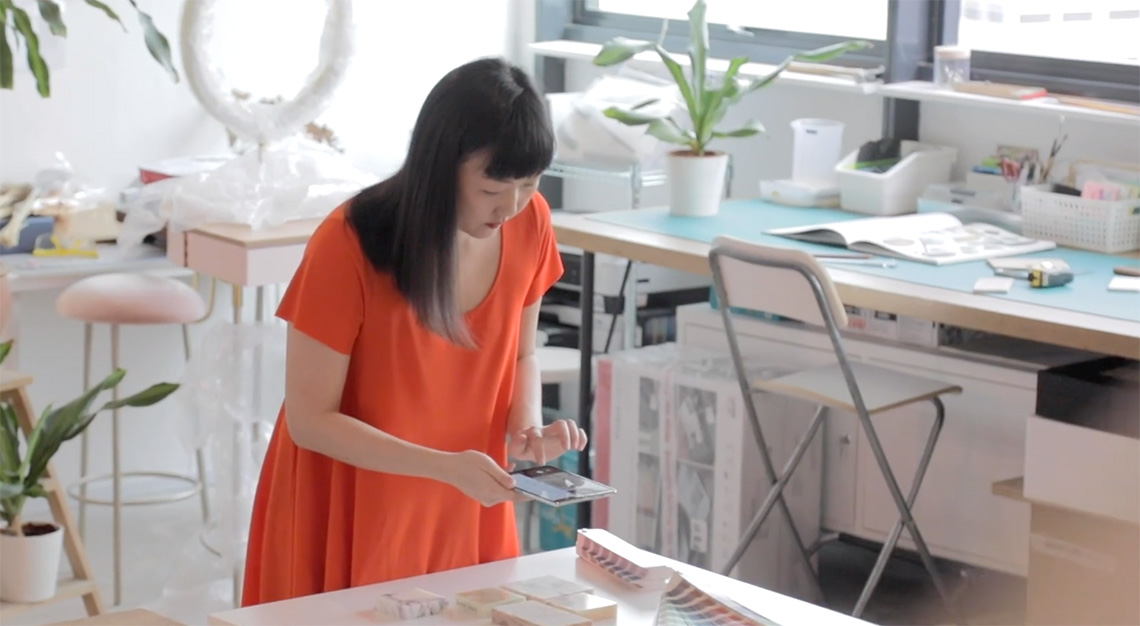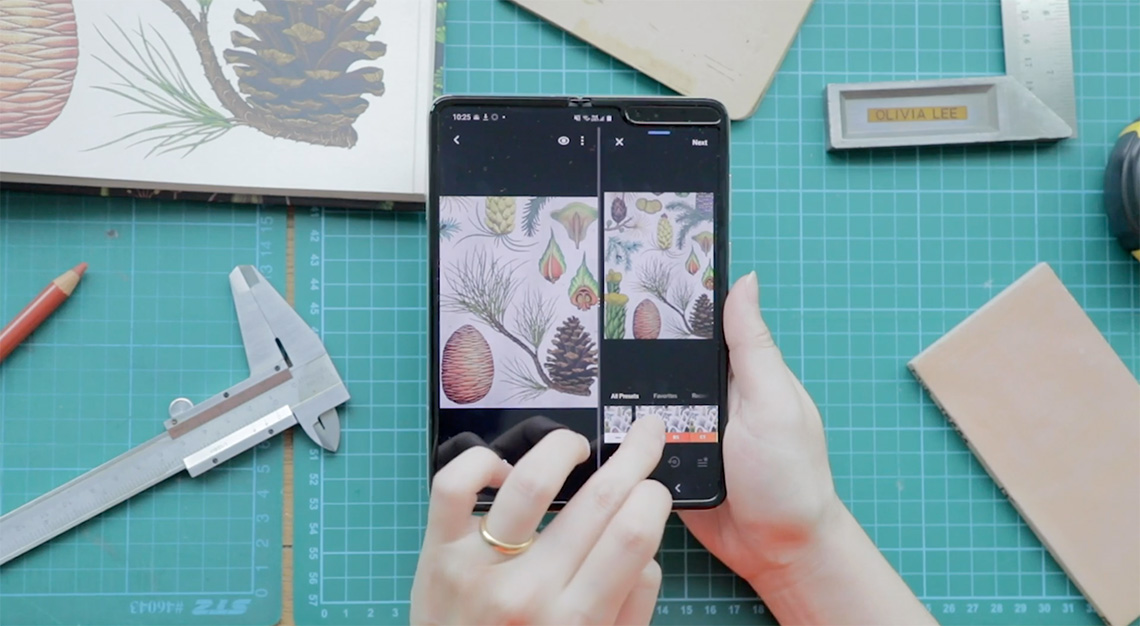 Olivia Lee
Principal designer, Olivia Lee Studio
You're a multidisciplinary designer. What does that entail?

It means I never know what my next project will look like! I could be doing up a shopfront, designing a pop-up installation, or even producing sculptures. But that's what's really exciting for me as it allows me to explore various avenues.
How big a role does technology play a part in your work life?

Almost everything I do requires it, even during the idea generation stage, where I collate ideas and put a mood board together. I rely on my phone quite a bit in this aspect. Sometimes, I'm in a museum and I get inspired by a certain piece for my project. I'll snap a photo, maybe doodle, or record a voice note. I never know when I'll put it to use.
What do you look for in a smartphone?

A powerful camera is really important to me. I really love the AI function on the Galaxy Fold. It finds the best mode for me, so that's a really helpful tool. The telescopic lens is also great for when I do spatial projects; the wide lens means I snap a more accurate shot of the environment, which in turn, helps me plan and execute projects better. Being in what I call a 'visual' industry, additional real estate in the phone is really useful simply because it allows me to see the bigger picture, literally and figuratively.
Having used the Galaxy Fold for a month now, what are your thoughts?
I've always been an Apple user and I was a little hesitant to make the switch at first, given that people talk about having a learning curve when you're switching between operating systems. There was a learning curve that came with using the Galaxy Fold, but it wasn't difficult. What I like about the phone is its ability to multitask. I may take a photo of a particular detail or pattern that I like, and I can quickly sketch it out and take notes at the same time. All these tools are important for me, as this helps me translate inspiration and raw ideas into something more concrete, and I no longer have to switch between apps to do so.
Do you have a favourite feature on the phone?
I actually started using the Galaxy Fold like how I'd use a laptop (laughs). I know it's not what many would think of, but that has been really useful for me. With the Auto Rotate mode, I can flip my screen and put it on the table and type away, which comes in handy especially when I don't have enough space to take my laptop out there and then.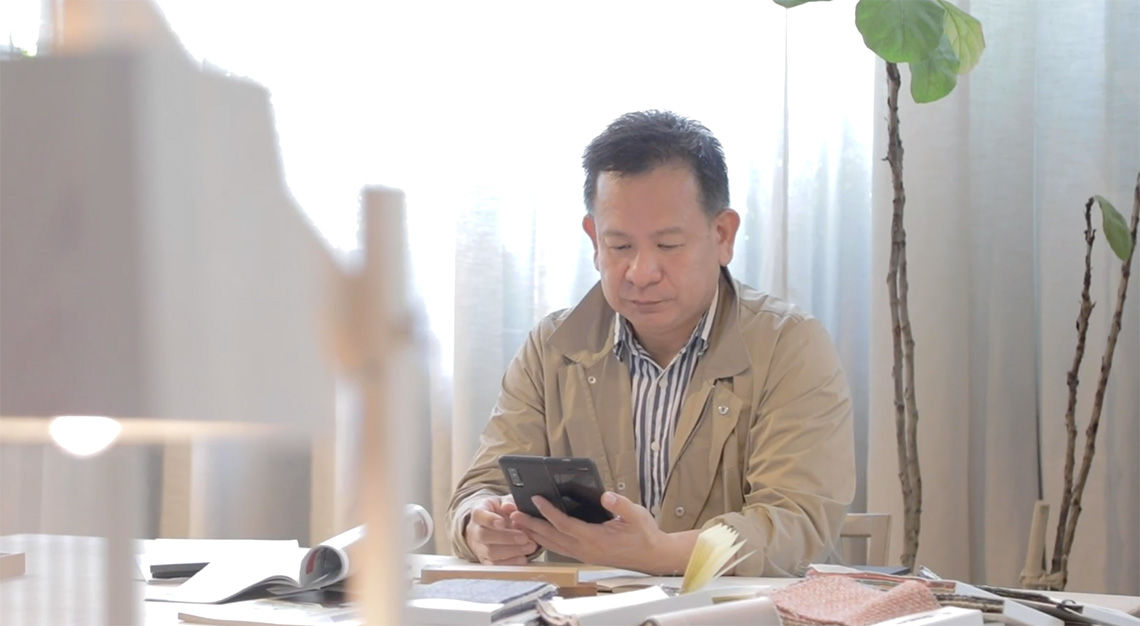 Nathan Yong
Co-founder, Grafunkt Studio
You've been a product designer for more than 20 years. What's something that still amazes you till today?
I'm still fascinated by how aesthetics can influence product and its usability. Before you even to touch or feel a product, you first examine it with your eyes. Weight also plays an integral part in the design, though not for the reason most associate it with. Just because a product is lightweight and easy to shift, doesn't mean it's better. Something that's a little heavier can intrinsically suggest higher quality. As a product designer, we've to constantly find that balance with materials, weight and durability.
Speaking of weight, the Galaxy Fold is heavier than other smartphones in the market. Did that take some getting used to?
It was a little heavier than my iPhone, and it did take some time getting used to the weight, but it's a worthy tradeoff, especially when you just need to carry one device instead of two when you head for a meeting.

From a design perspective, what do you appreciate about the Galaxy Fold, that most people wouldn't think about at first glance?

The first thing that attracted me to the Galaxy Fold was its technology. Samsung has successfully found a way to bend a screen, while keeping it compact. I don't think enough people understand just how revolutionary it is.
The Galaxy Fold also has one of the best proportions when it comes to size and weight. When folded, it's long, slim, and easy to hold in my hand. My palm doesn't have to stretch to cradle it. When unfolded, it's still easy to hold and use on one hand.
What about its technological capabilities?
Its large screen size attracted me from the get-go. When the Galaxy Fold first came out, I tested it in the store, and was already impressed by what it could do. I spend quite some time sketching and refining ideas, and the Galaxy Fold has allowed me to do so without the need for a stylus.
How has the Galaxy Fold changed the way you work, if at all?
A mobile phone and a desktop serve very different purposes. The latter allows you to use a wider range of apps. You wouldn't really think about sketching on a phone giving its small screen. But with the Galaxy Fold, I can use Autodesk SketchBook or Adobe Illustrator Draw. Realistically speaking, nothing beats using a laptop or desktop at the end of the day, but the Galaxy Fold is a great alternative for when I don't have access to my laptop. I was also surprised that apps such as Lightroom, How to Draw People and Infinite Painter all work seamlessly on it.