Every Ikea store in the world looks the same, right? Wrong – not anymore, now that the furniture brand's new store in Vienna has been completed
Let's face it—Ikea stores are more garishly coloured oversized cubes than architectural marvels. In the suburbs where they are usually located, this isn't an issue. In a city centre, however, keeping to the brand's now-iconic building design would likely result in an eyesore that looks rather out of place—especially when the city is one with as many historically significant landmarks as Vienna.
The Swedish firm is well aware of this, which is why it has refrained from erecting a blue and yellow box in Austria's capital. Instead, it got architecture firm Querkraft Architekten on board to help bring its store design out of the box (pun intended).
To be a good neighbour was Ikea's aim for the store, and was also the brief given to Querkraft Architekten. The studio delivered, not just aesthetically, but also functionally, with a building remarkably designed to resemble an Ikea shelving system that also adds value to its surroundings.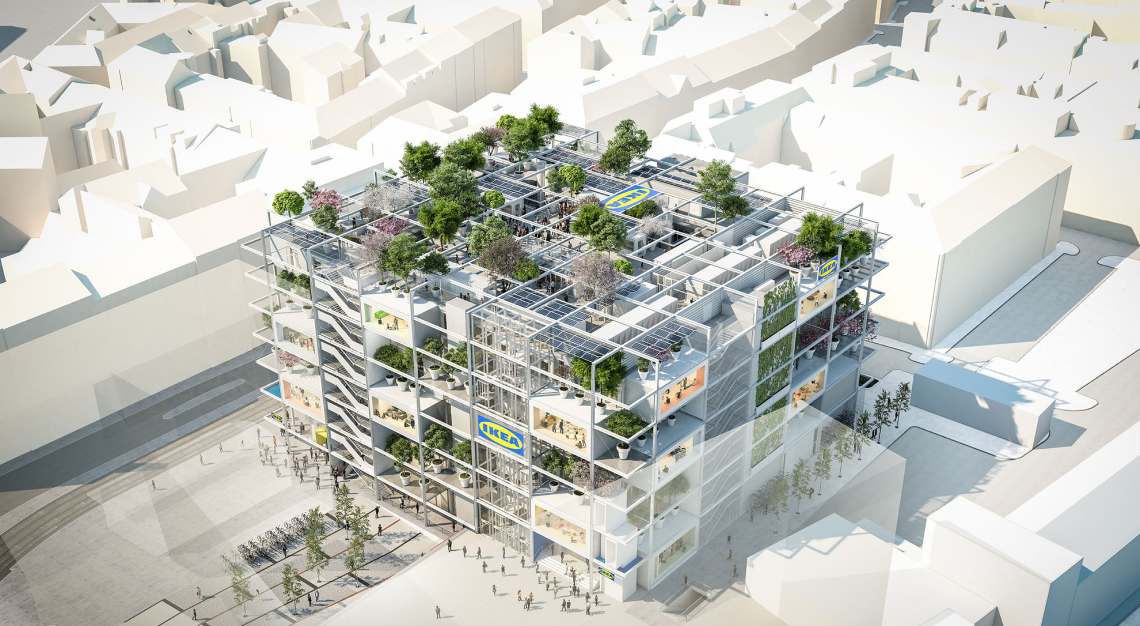 Standing seven storeys tall with an area of more than 5,000 sqm, the building is wrapped by a structure that looks like a white shelving unit with a mixture of open and closed shelves. Protruding 4.5 metres from the main body of the building, the structure simultaneously provides shade and, when used as balconies, acts as an extension of the building's interior space. 'Potted plants', which actually are trees, sit on the open shelves while the closed shelves, which look like they have glass fronts, are in reality, rooms with glass windows.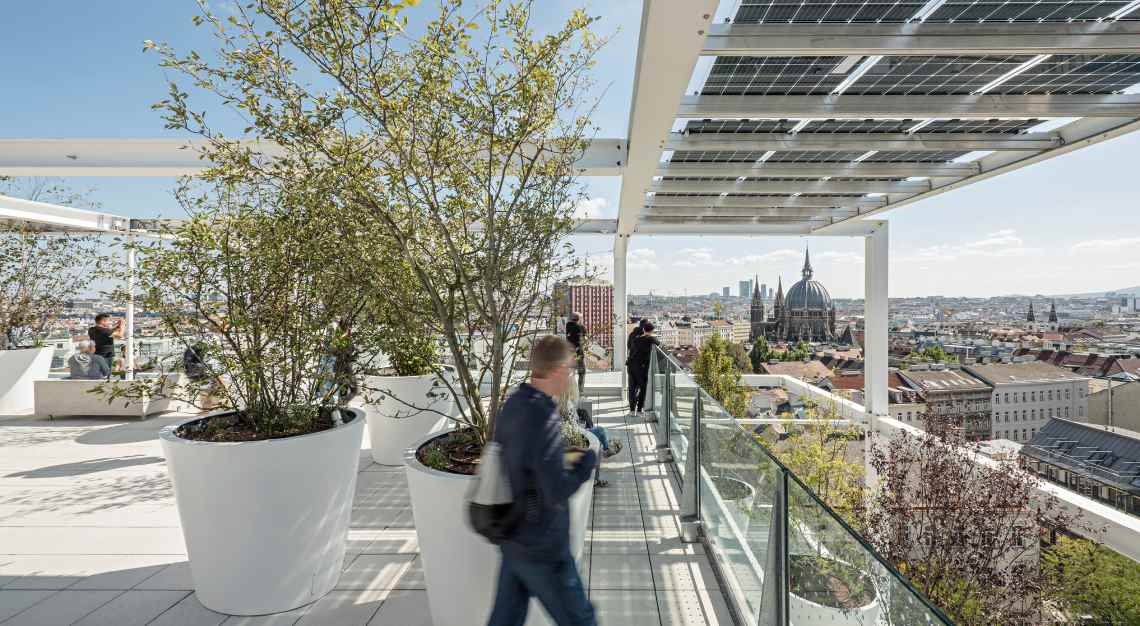 The trees number 160 in total, and were installed to help with temperature and humidity regulation. According to Querkraft Architekten, the greenery even helps to cool the air at street level. Simulations have estimated that it may lower temperatures by up to 1.5 degrees Celsius. Solar panels and specially designed nesting sites for birds have also been incorporated into the building's façade to add to its green credentials.
In addition to being green, the store is also a good neighbour for what it offers the public. There's a rooftop terrace that's accessible to all—you don't have to be a customer, a café, and a hostel that occupies the two topmost floors.