For the first Happy Hour with Robb Report session, we put A. Lange & Söhne's Anthony de Haas in the hot seat, and asked him everything our readers wanted to know. The live series continues with another episode (26 May, 730pm) with IWC's Christian Knoop
It was arguably the marmite of the watchmaking industry last year: A. Lange & Söhne's Odysseus, its first luxury sports watch in steel, may have divided opinions within the watch cognoscenti, but the German watchmaker's the one having the last laugh. Orders have been coming in fast and furious, and anyone who's seen the watch in the metal can attest to the astounding level of finishing and detailing that's gone into every element – par for the course for A. Lange & Söhne, of course.
So, it was no surprise that the Odysseus was on everyone's minds when we sat down with Anthony de Haas. Apart from grilling him about his own watchmaking journey and his 16-year tenure at A. Lange & Söhne, he told us about the genesis of the Odysseus. Joining us from his 'home office' in Dresden, de Haas spoke to Robb Report Singapore's editor-in-chief Karishma Tulsidas in front a live audience via Zoom, over whisky and Champagne. Here, some of the excerpts from Happy Hour with Robb Report.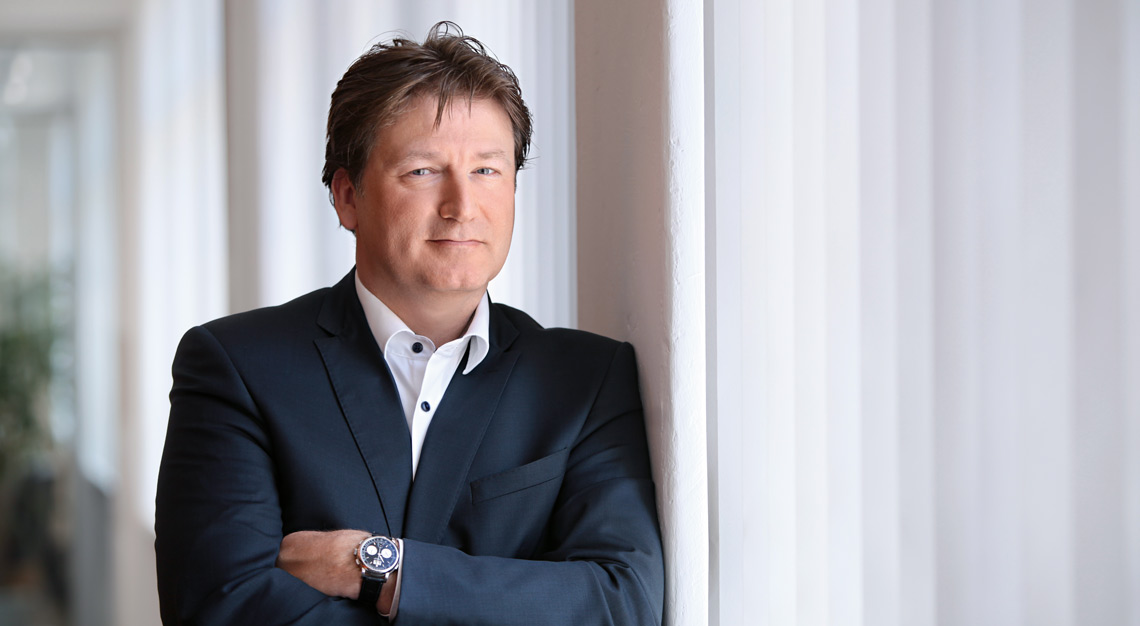 Let's start from the beginning: what was your first watch, and how did you get into the watchmaking industry?
I got my first watch from my parents at the age of 10. It was a Seiko, and it has been a kind of red wire in my life, in a positive meaning of course. Because later on, after I finished watchmaking school, I worked for two years at a watchmaking repair shop, where I repaired Rolex, Patek Philippe, Cartier, and all these brands. I then worked with Seiko for two years.
But since I was a kid, I always used to go to Switzerland for holidays, and my parents and I had fallen in love with the country. I always liked IWC Schaffhausen, so when we went to Switzerland, I decided to give them a call. They immediately wanted me to do a test, and I ended working for two and half years with them.
The funny story is they asked me how long it would take to assemble an ETA movement, I said maybe, one, one and a half hours. They laughed, and said, our master watchmakers here take three and a half hours. The movement was ready in one hour – when you work as a watchmaker in a jewellery shop, you see these movements everywhere and you need be very quickly, learn an awful lot, and how to do things well for clients and improvise. 
You've been with A. Lange & Söhne for 16 years now. What drew you to the company and what are your fondest memories?
The story starts before – at IWC, they said, I need to learn French (de Haas is Dutch), so I would go to Günter Blümlein's home to learn from his wife (Blümlein was responsible for the revival of brands such as Jaeger-LeCoultre, IWC, A. Lange & Söhne and more). But one week later, I gave my notice to quit the company because I was joining Audemars Piguet (Renaud & Papi). So Mr Blümlein came in one day and wanted to know why I quit – I said wanted to do complications. He said I can do complications at IWC – I have a lot of respect for IWC, but this was another level. So then he showed me the (A. Lange & Söhne) Datograph prototype. I never forgot how he took it off his wrist – and you know, when you're a young watchmaker and you see the Datograph, you start to melt! He felt that, and said, come to Lange because I need good qualified people. But I said I had signed a contract with Renaud & Papi. It was very tempting, but I am a man of my word. He tried a couple of times but respected my word, and the funny thing is we kept in touch until he unfortunately died in 2001.
I don't believe in the higher, magical thing (sic), but my wife and I went for the funeral and one week later, Julio Papi (from Renaud & Papi) asked if I could take on the project management of a concept from ground up – it was for Lange, so I went to Dresden and worked on the planning and sales for the project. And in 2004, the CEO asked me to join to be the director (of product development). My wife knew I had always dreamt of this and so we moved to Germany.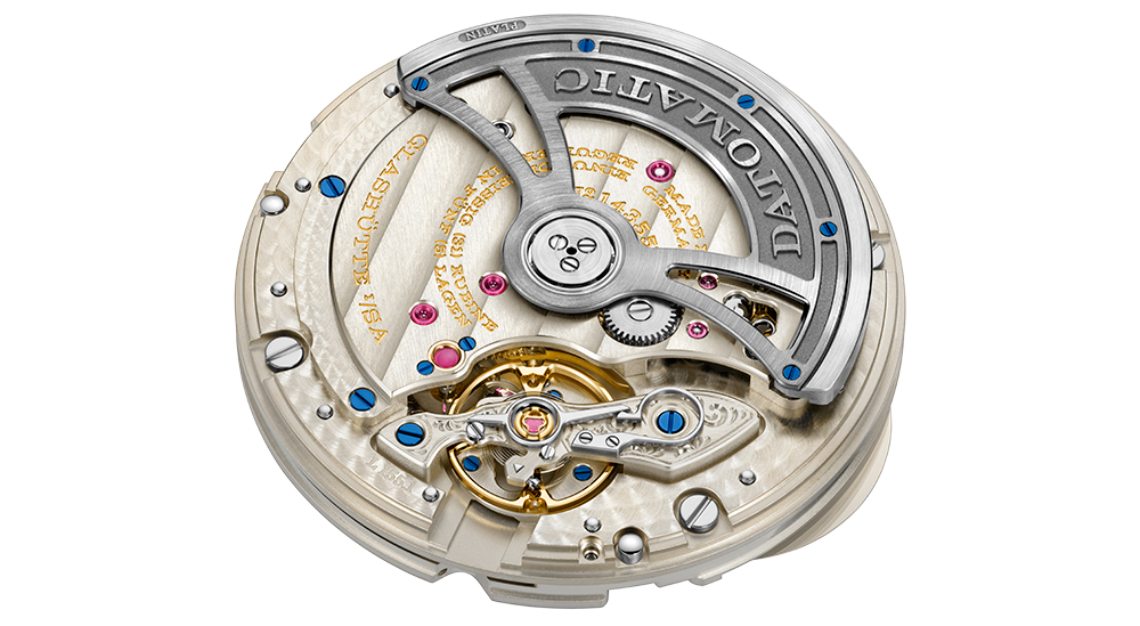 The finishing and craftsmanship at Lange is beyond par. Can you tell us more about that?
When Mr (Walter) Lange re-founded the company in 1990, luxury mechanical watches were just growing, but most of the brands were using existing movements. At this point, Mr Blümlein was a genius – he had 40 years of experience saving IWC and Jaeger-LeCoultre – and they had a clear idea that we would do things differently in amending the design, and what is typical design from Germany. I always compare it to cars, you know – if you want a crazy, sexy sports car, you buy Italian. If you want a sports car, which you know will go at 300km an hour, you will stick to a German sports car, which may not be sexy. But it has another thing called performance.
We are not an independent watchmaker who makes hundred watches a year, where you can spend a lot of time on certain details. For us, we develop movements and one of our strongest assets is we decorate and finish all the pieces, and we fabricate our own bridges and other components.
I see a question popping up: Does Lange make their hands? No, we do make our own hands if we restore a pocket watch. We make around 5,000 watches a year. We rely on suppliers and their quality standards.
This brings me to my next question: before the session, one of the readers asked about the #underhandchallenge that's going around on Instagram. He wants to find out whether you think it's acceptable and what you think of the challenge? (the #underhandchallenge is where collectors take zoomed-in shots to see whether the 'underside' of the watch hands have been polished)
The challenge is funny – the last time I looked at it was this morning. I see a lot of Lange moon phases and perpetual calendars, but what I didn't see was the Grand Lange One. Because that's the watch that we made our own hands for.
Now I guarantee that the parts of the movement that we make in-house, are all (finished perfectly). You know, our biggest fan is the chairman of Richemont, Johann Rupert, and he is very proud. He has a huge respect for Lange. So he does not touch us or tell us crazy stuff like "we need to expand". I can tell you that even with the Odysseus, it was a process that we discussed with him too. He was very much proud of it. I am very honoured because he's a man of great knowledge and experience.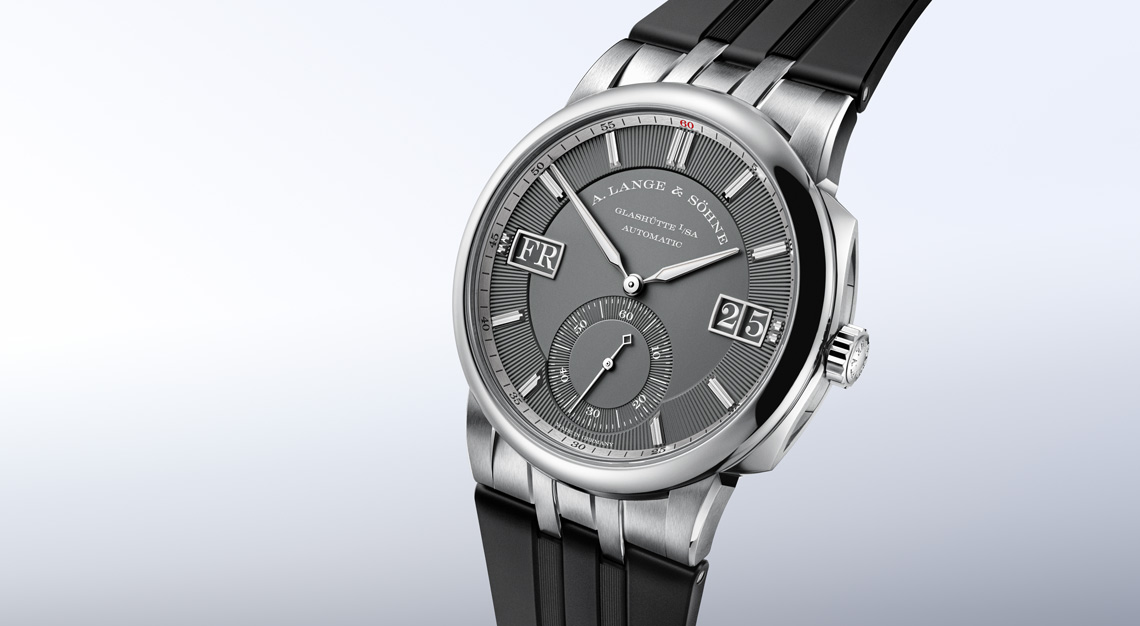 How did you decide that this was the time for a luxury sports watch in steel?
That's a good point that you're asking. I think it was about 10 years ago. We kept meeting with clients and collectors, and some of them would say, "Tony, I own 15 Lange watches, but until now I don't have one that I can wear for the most precious time of the year, when I am on holiday. Why don't you make something like that?"
And then we started thinking about: if we come up with a steel watch that costs maybe 30,000 euros (S$46,572) and looks almost the same as the rest of our watches, that's a bit strange. We made some drawings, but nothing (quite stuck). But of course, we didn't work on it the whole time. We had many projects in the decade since, so you pick up the project, think about it, then you have other things that need your attention. So I think it was about five years later that we came to a point that it must be 100 per cent Lange, but with a new face. It was the most difficult challenge you could imagine to find a new dial – you know how many different sports watches there are on the market!
Staying home during this period of time isn't easy, we get it! But we'll be keeping you company. Subscribe to our digital magazines for free, and check out what ideas we have for you. #StayHomeWithRobb #LoveYourLocalSG