Berkeley's residential properties in London are more than the stuff of dreams. Here's why
When Dorothy, in The Wizard of Oz, attempts to make her way back to Kansas, she famously remarks that "there's no place like home". That's not to say that she dislikes the Land of Oz. What she really means, is that the fantastical Land of Oz – no matter how magical and filled with wonder – pales in comparison to the comfort and security of home. It's a sentiment we can all relate to. Home, after all, holds a special place in our hearts.
Comprised of six autonomous brands – Berkeley, St Edward, St George, St James, St Joseph and St William – the Berkeley Group operates across London, Birmingham and the South of England, guided by the principal belief that there's a home for everyone. Going beyond the conventional role of a developer, the group stands out for its undying commitment to community and sustainability.
Each Berkeley home consists of 'beautiful public spaces, natural landscapes and welcoming amenities that bring people together to enjoy community life.' In 2017, the Berkeley Group became the first homebuilder in the UK committed to enhancing nature on its new developments, focusing primarily on turning large-scale brownfield sites into stunning residential areas that both beautify and enliven surrounding communal spaces.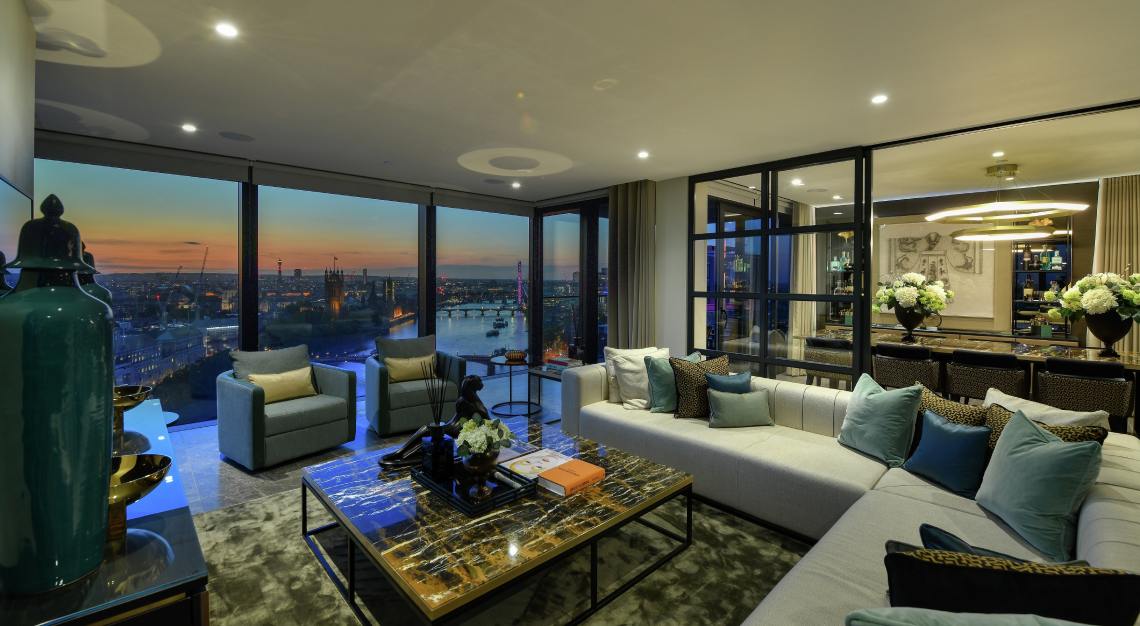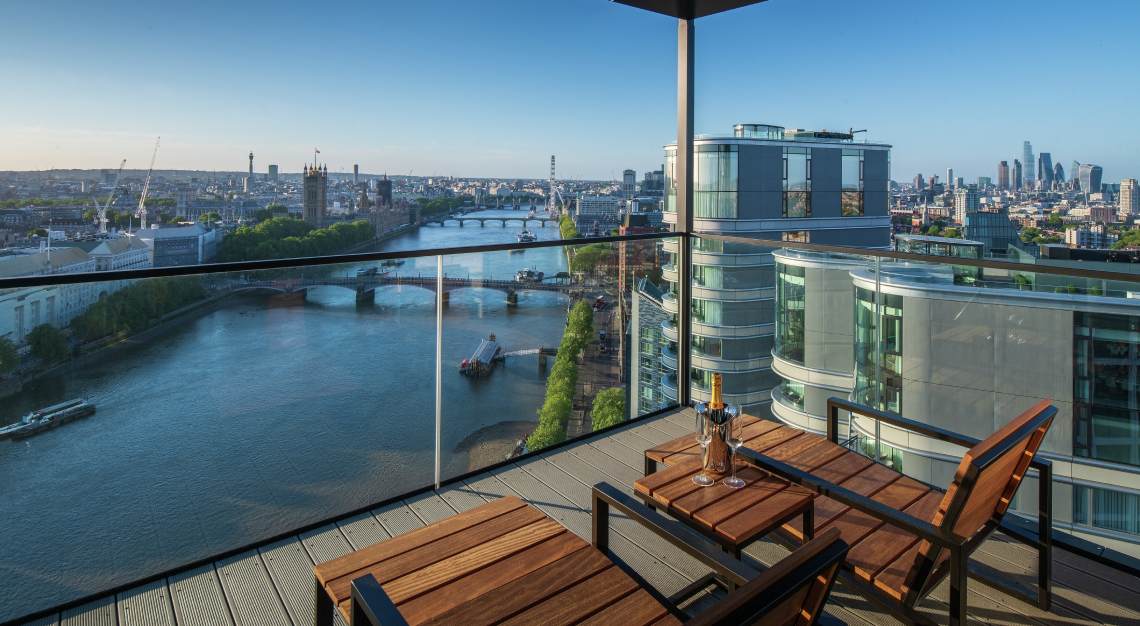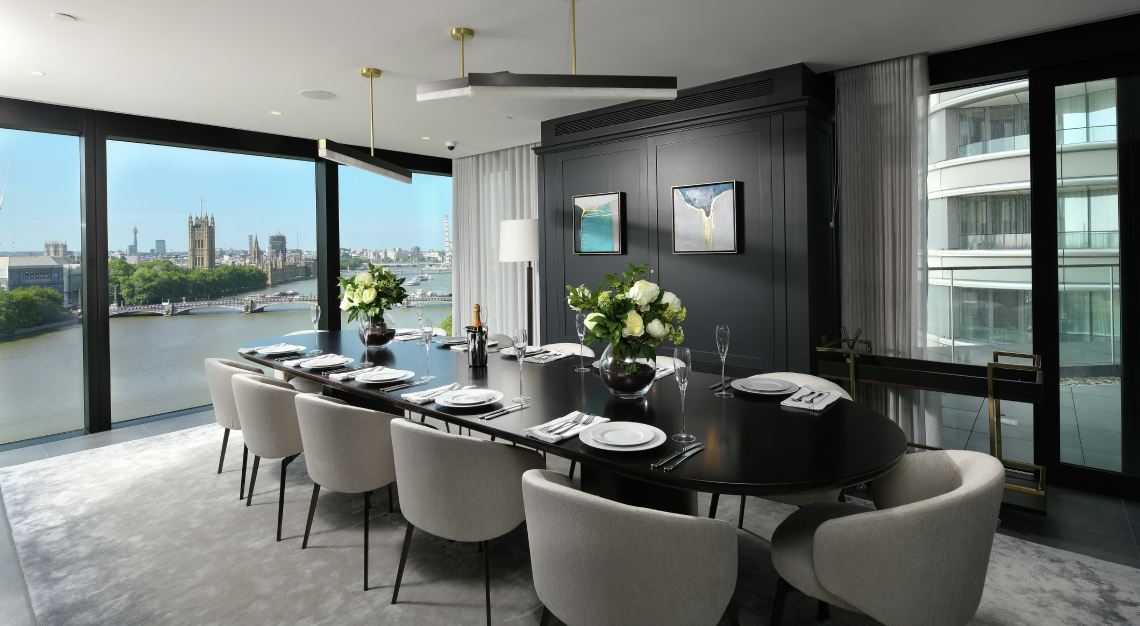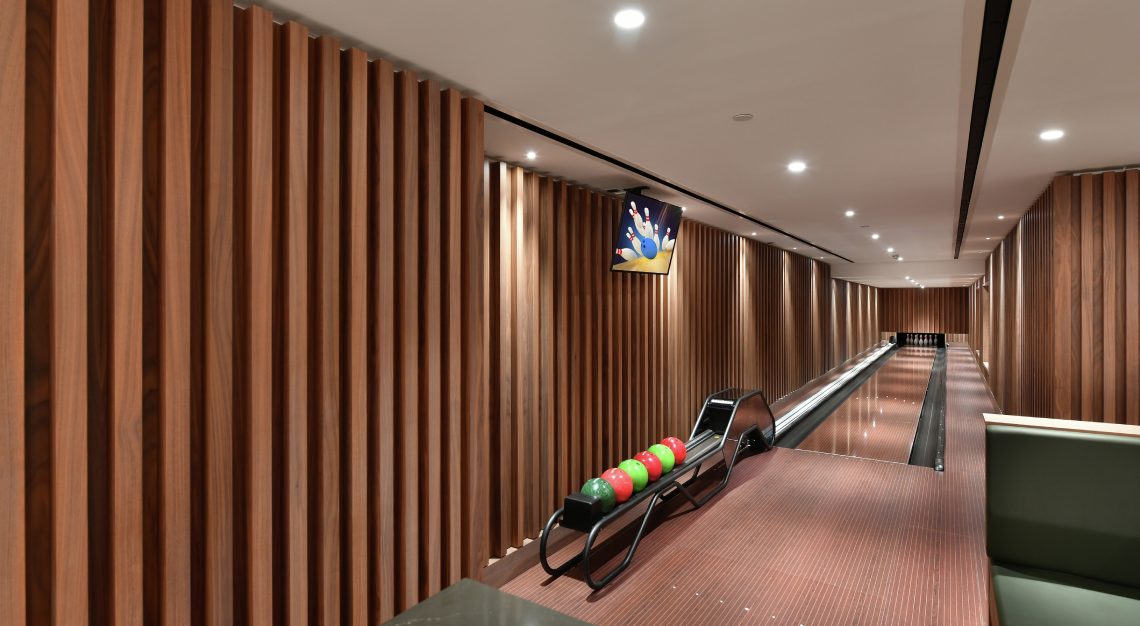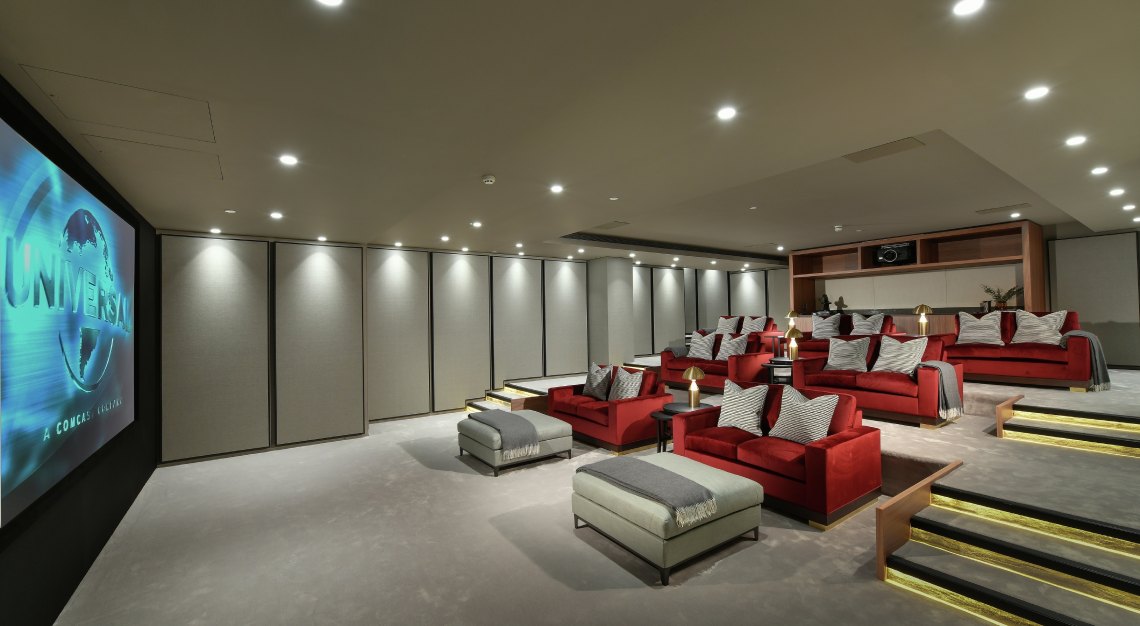 The Dumont
Life by the river, we can only imagine, must surely be calm, soothing, and oh-so splendid. Unlike the tumultuous and raging ocean, the river, by contrast, is peaceful and serene, before which life's anxieties slowly ebb away.
Situated along the Albert Embankment, on the south bank of the River Thames in Central London, between Lambeth and Vauxhall bridges, sits The Dumont – a towering 30-storey building that offers a view like no other. Given its central location in Zone 1, the Albert Embankment is quickly becoming one of London's most sought-after residential areas. Two equally impressive residential towers, The Corniche and Merano Residences, located right beside The Dumont, grace the riverfront.
Amidst the hustle and bustle of the city, The Dumont is a tantalising retreat – all thanks to the breath-taking view it affords of the iconic London skyline. It encapsulates the best of life on the riverside, with expansive open-plan living spaces, floor-to-ceiling windows and spectacular terraces – from which one gets to enjoy unobstructed views of the historic Houses of Parliament, Big Ben and the London Eye. It's a "'wow' view", according to architect David Walker, the mastermind behind The Dumont, that "makes people feel part of the city."
But the view's not the only thing one can look forward to at The Dumont. Sure, it's one to die for, but so are its interiors, consisting of contemporary metals, sleek glass, and decidedly soft and sumptuous finishes. Should you decide that it's time for a change of scene, The Dumont's in-house facilities will keep you abundantly entertained, and you'll find yourself spoilt for choice.
Residents at The Dumont enjoy exclusive access to luxurious health and wellbeing facilities, such as a gym, infinity pool and spa. Moreover, there's also a relaxing social space with a pool table, ten-pin bowling lane and in-house cinema. Best of all, there's even a secret roof garden, with a residents' lounge and private dining space, for those who enjoy entertaining.
Such is life at The Dumont – tranquil and idyllic, ostentatiously catered to your every whim. There's little need, really, to ever set foot outside – and with the city gloriously arrayed for your viewing pleasure, why would you?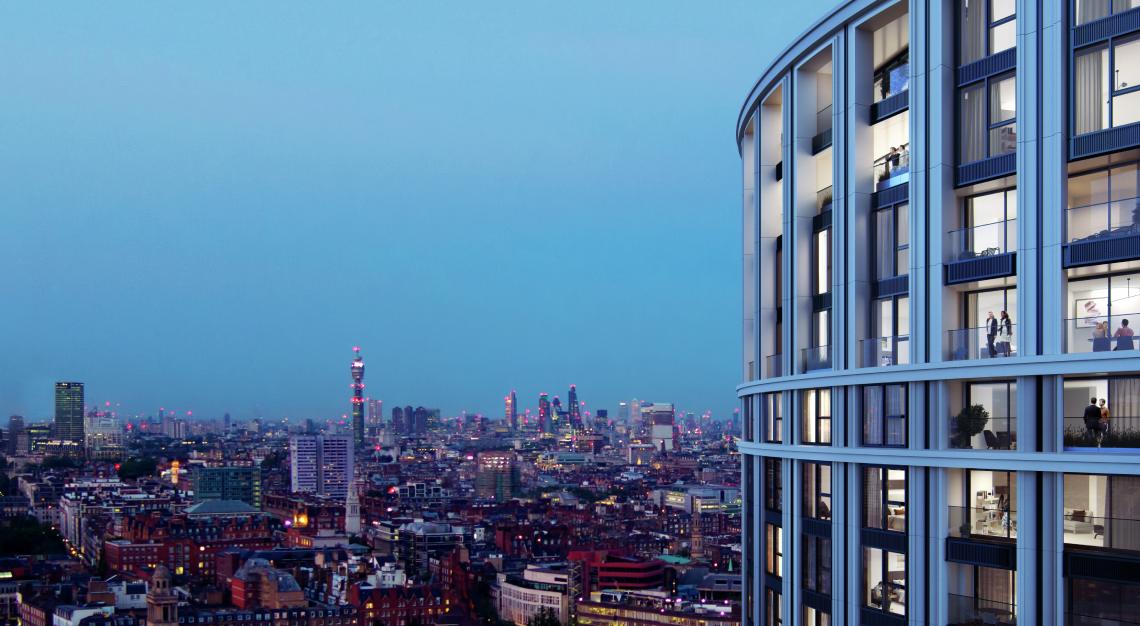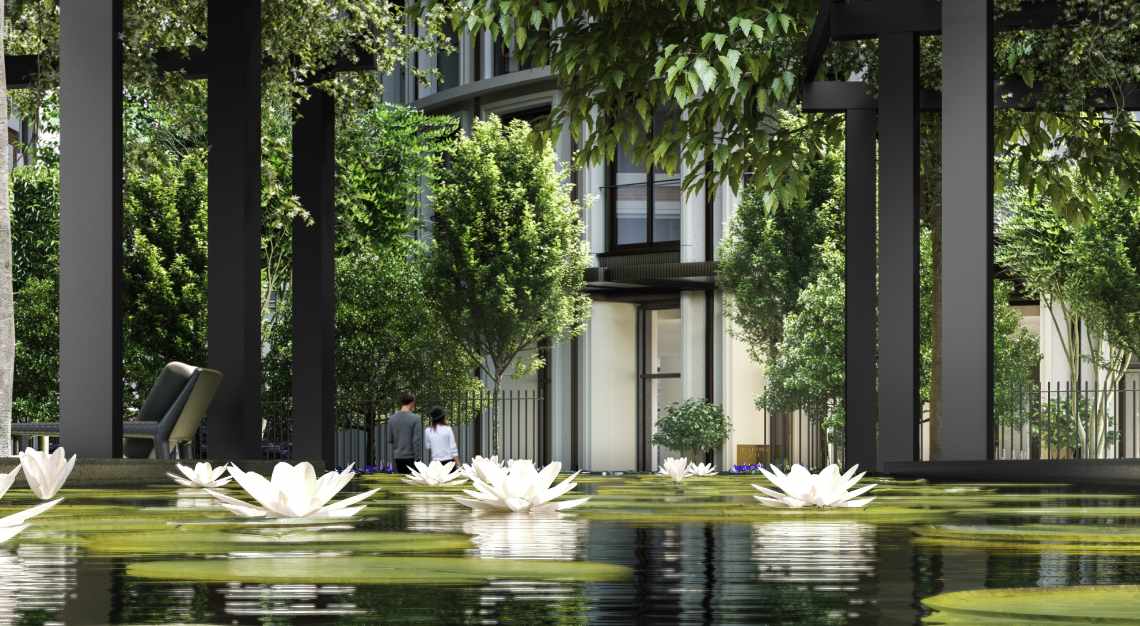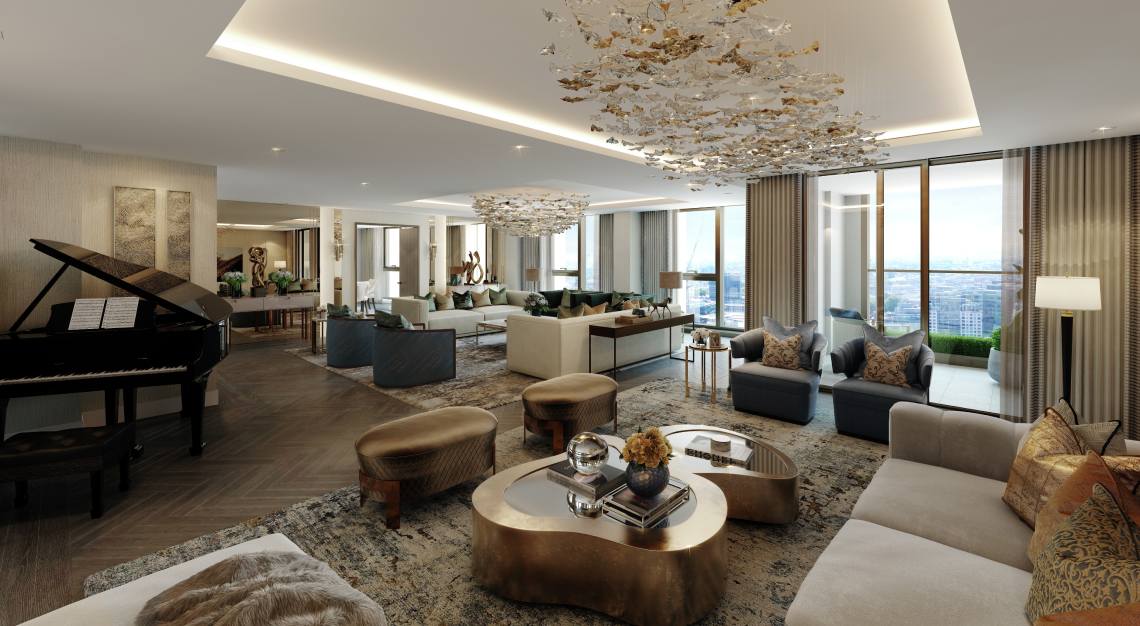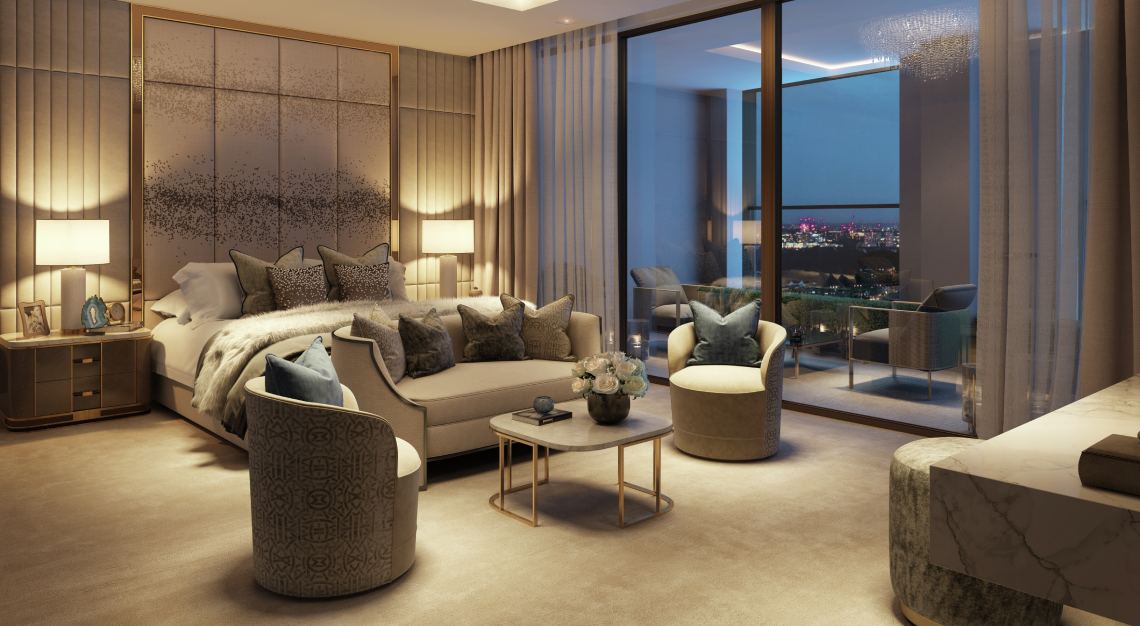 West End Gate
A home in the sky isn't too far-fetched – at least not with the Penthouse Collection Berkeley offers at West End Gate. It comprises six acclaimed apartments atop the grand Westmark Tower, which forms part of Berkeley's West End Gate scheme. Soaring 28 storeys above London's cityscape, think panoramic views across Hyde Park and Regent's Park, stretching as far as the eye can see.
The Penthouse Collection affords unfettered space above the hustle of city life – sweeping hallways and high ceilings usher you into a spacious abode that bespeaks elegance. Here, all is gracefully equipped for the restful dweller, with onsite amenities such as a 20-metre swimming pool, as well as sauna and steam rooms – Westmark's serene private garden is also framed by a linear water feature cascading through the square – the perfect retreat of urban calm.
Situated between the winding waterways of Little Venice and the stately mansions of Marylebone, West End Gate is surrounded by London's renowned temples of art, as well as contemporary cultural spaces – from the world-leading Victoria and Albert Museum, to the Serpentine Galleries.
Venturing beyond these lofty sanctuaries is not a flight to Mars either. The homes are niftily located within minutes of Edgware Road Station, offering a network of transport options to landmark destinations such as Heathrow Airport and Oxford Street, in quick time. In addition, the plethora of shops and restaurants – to wit, Marylebone's independent boutiques, Covent Garden's historic piazza or Bond Street's luxury flagship stores – ensures that your every need is conveniently provided for.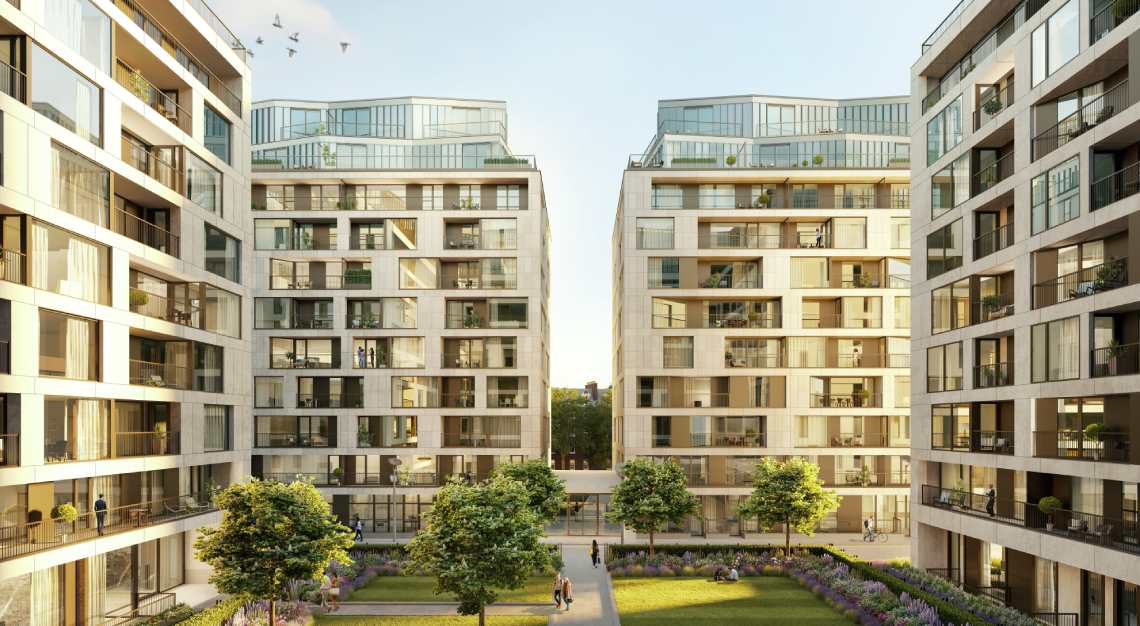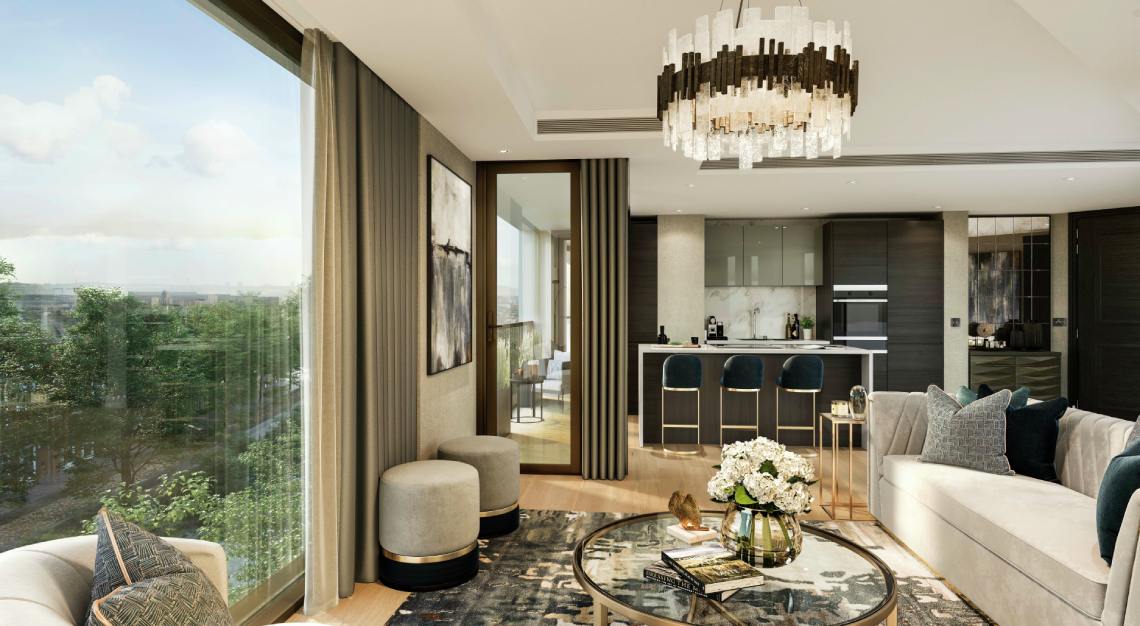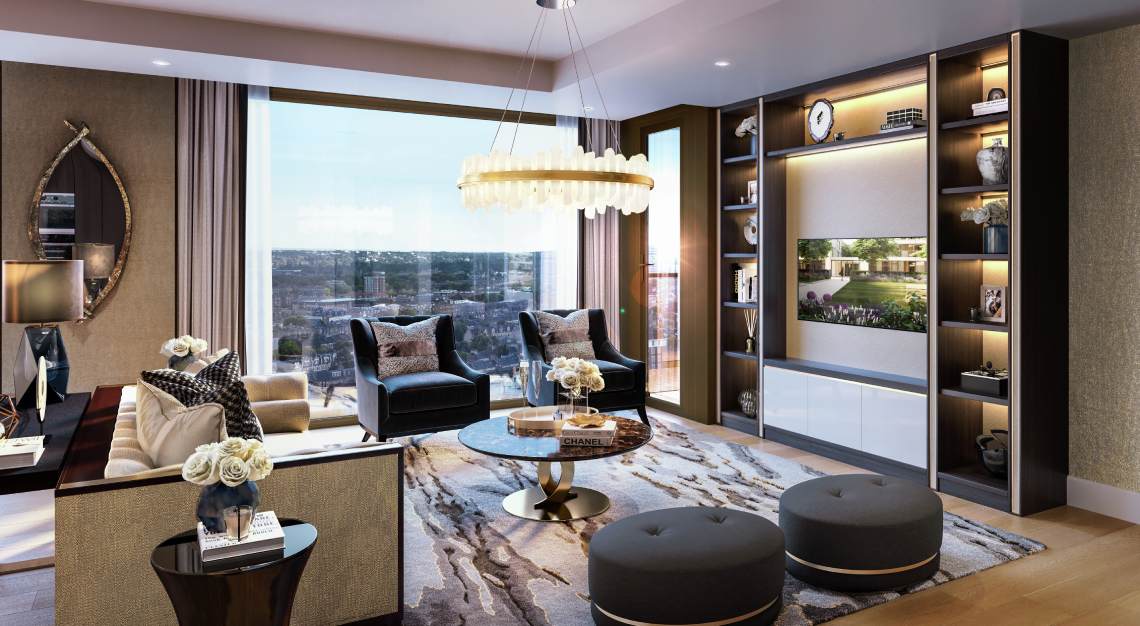 Royal Warwick Square
The Royal Warwick Square, just off Kensington High Street, is an immaculate example of going green done right. A large, landscaped courtyard garden – in addition to a linear park boldly situated at the front of the development – pays tribute to the time-honoured London tradition of a verdant garden square.
If that's not enough foliage for you, take a stroll along any of the many parks just a stone's throw away – it's not without reason that London's considered the greenest city of its size – there's Hyde Park, Kensington Gardens and Holland Park, rightly deemed one of the most romantic and peaceful parks in West London.
Apart from rejuvenating the spirit amidst the lush greenery, residents also have exclusive access to onsite facilities such as a private swimming pool, vitality pool, individual spa treatment rooms and a state-of-the-art gymnasium fitted with the latest sporting and workout equipment. There's even a dedicated 24-hour Harrods Estates Concierge, offering the level of service one would expect from a five-star hotel.
Much of historic London is easily accessible from the Royal Warwick Square, such as the Victoria and Albert Museum, Royal Albert Hall and Kensington Palace. For those who value connectivity, the High Street Kensington tube station is only a short stroll away, providing you access to the expansive London Underground network.
For more information, please contact Jack Liew (CEA Reg. No.: R009035F) of Savills Singapore at +65 9567 0072, or drop an email at [email protected]
This story first appeared in the August 2020 issue, which you may purchase as a hard or digital copy