Qatar Airways' dine-on-demand service allows passengers to choose their meals and have them at their own preferred timings
Since November 2018, Qatar Airways' Qsuite business class has been available on the airline's Airbus 350-1000 for two of the three daily flights between Singapore and Doha. However, travelling in the Qsuite Business Class goes beyond relaxing in a first-class suite with personalised seating arrangements and top-tier amenities. The airline has also upped the ante with a dine-on-demand service that allows passengers to tuck into their meals as and when they feel like it.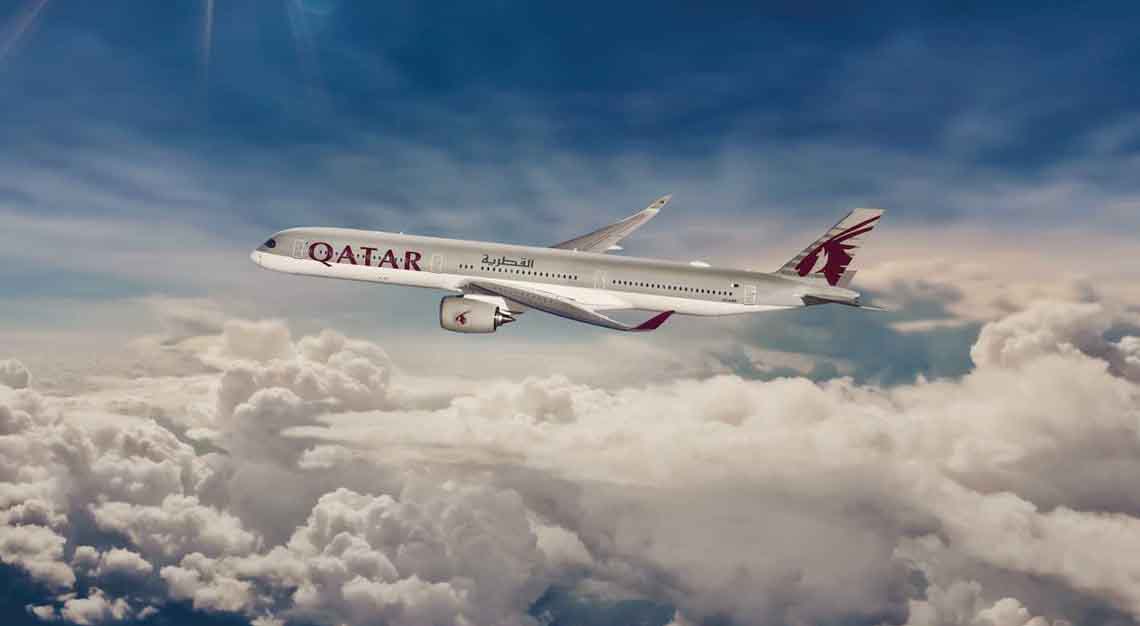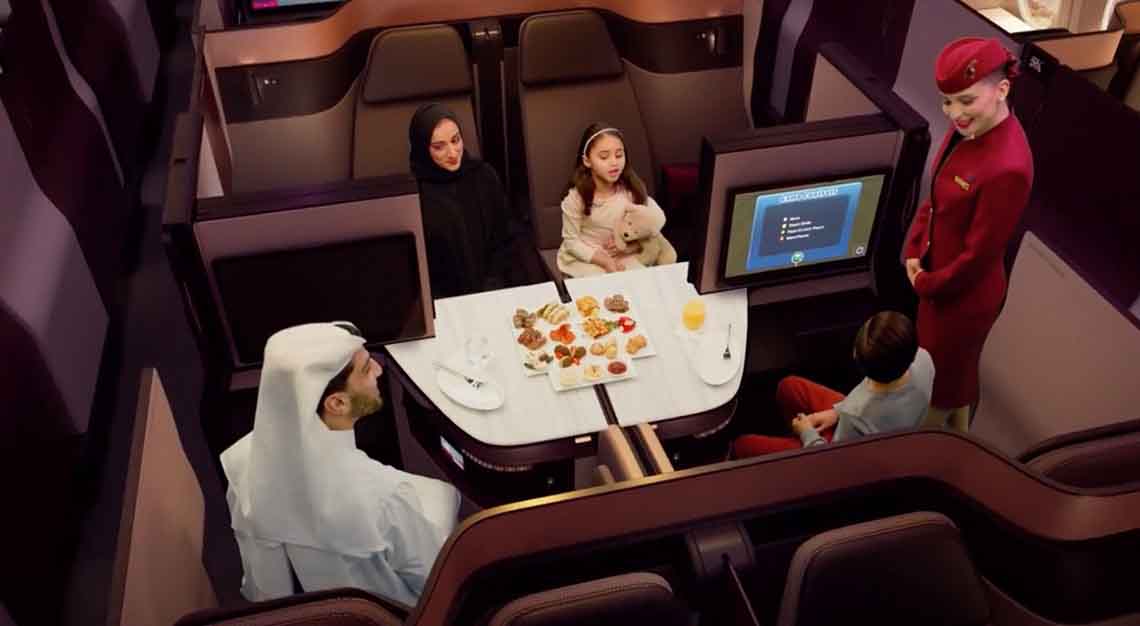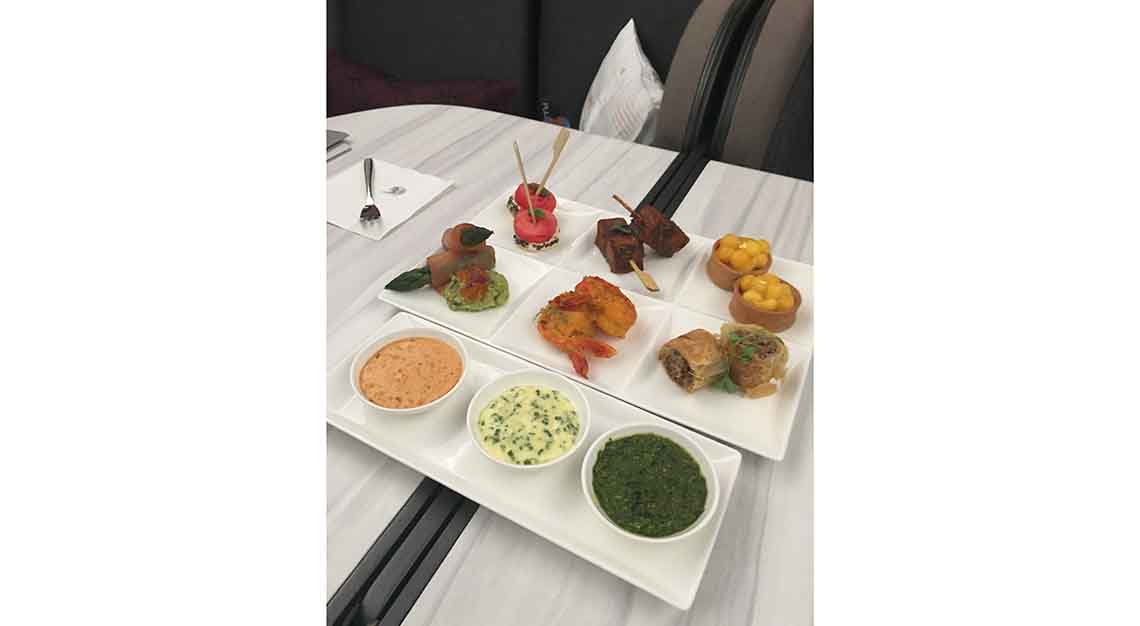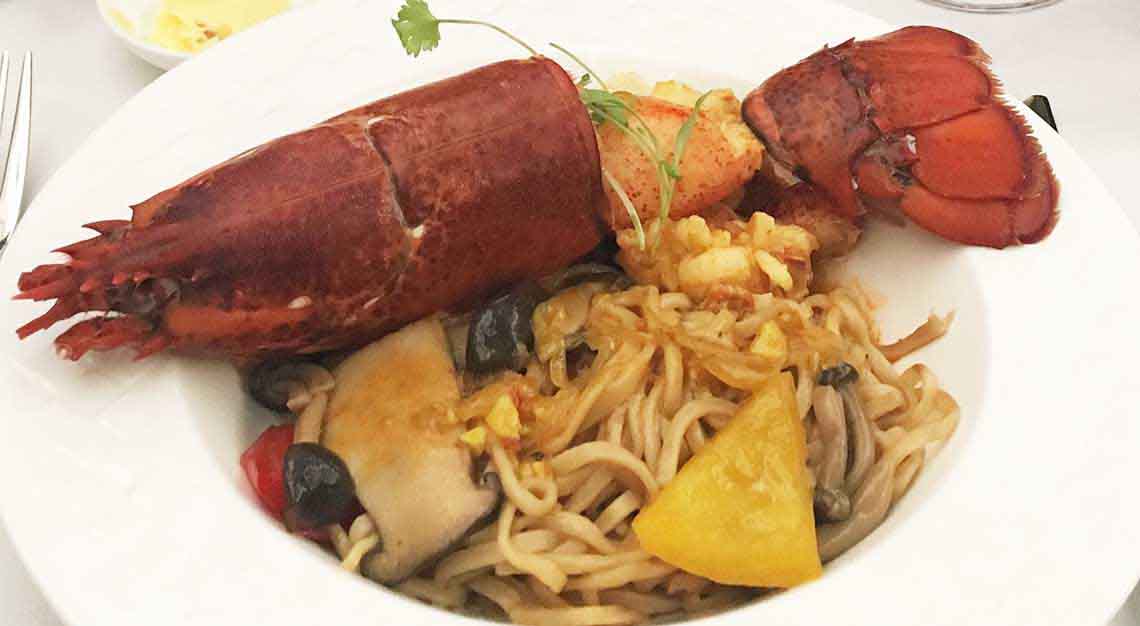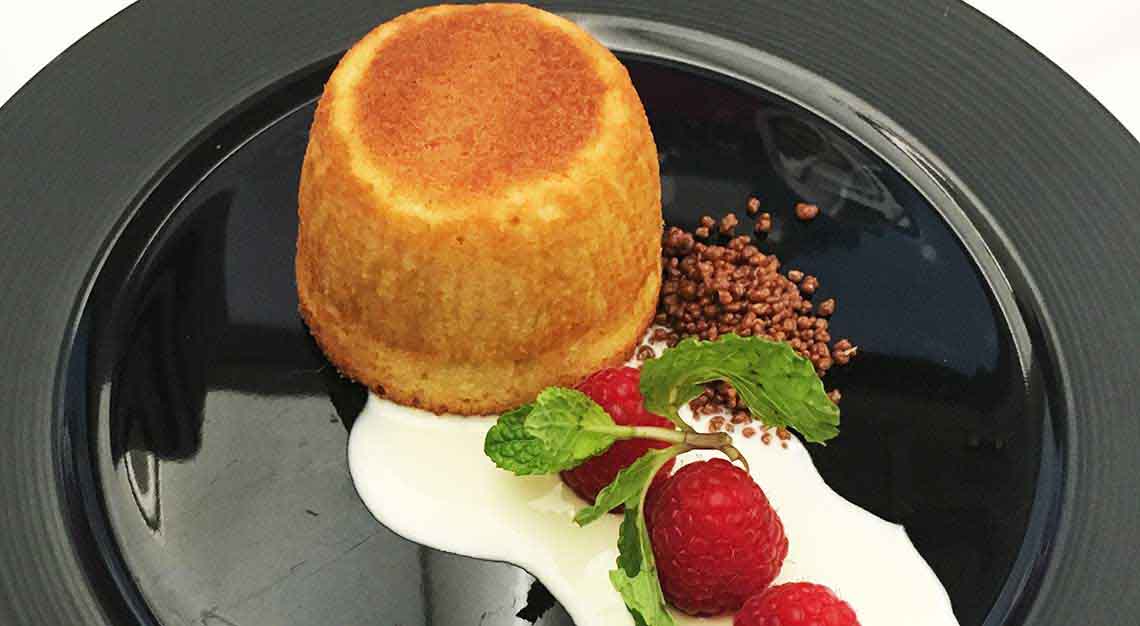 Depending on where your flight begins and ends, you'll get to craft your own meal from a varied selection of appetisers, mains and desserts – Qsuite passengers onboard a flight from Singapore to Doha will get to curate and enjoy a three-course meal. Furthermore, you can opt to have your meal in one sitting, or spread it out at different intervals throughout your flight. Simply communicate your preferences to the in-flight crew and they'll adjust your meal timings accordingly.
While I didn't get to curate my own three-course meal (or fly to Doha, for that matter), dinner on land was more than just pleasant. Sitting in Qatar's Airbus 350-1000 that was in Singapore, we started with a comforting bowl of Chicken Consomme with Black Truffle and Chicken Dumpling. The light, savoury soup was perfectly seasoned and
the thin black truffle shavings gave it extra depth. We were then served a hearty portion of Stir-fried Maine Lobster and E-Fu Noodles. Instead of the usual braised version, the noodles were drenched in a Singapore-style curry sauce.
At this point, I would've saved dessert – a gorgeous Baked Coconut Pudding with Chilli Chocolate, Fresh Berries and Popping Candy – for later, had I really been on a seven-hour flight to Doha. But since I wasn't, I tucked into the pudding that oozed a warm chilli chocolate filling. The mix of sweet and spicy added a kick to the otherwise plain coconut pudding.
Qatar Airways aims to offer the Qsuite cabin on its thrice-daily flights from Doha to Singapore by April 2019. Booking your spot in one of these futuristic cabins start from $5,000 per person.