When travel officially resumes, don't hold back. Up your suitcase game with these flashy, playful luggage and accompanying accessories
When a product is cleverly imbued with art and good functionality, it's hard for it to go out of style, ever. Case in point: Rimowa's newest collaboration with Chaos, a London-based brand celebrated for its pop-luxe accessories. Loyal fans of the luxury luggage maker can now look forward to amassing a new, limited edition range of travel accessories, which includes a suitcase, luggage harness, tags, charms and decorative stickers.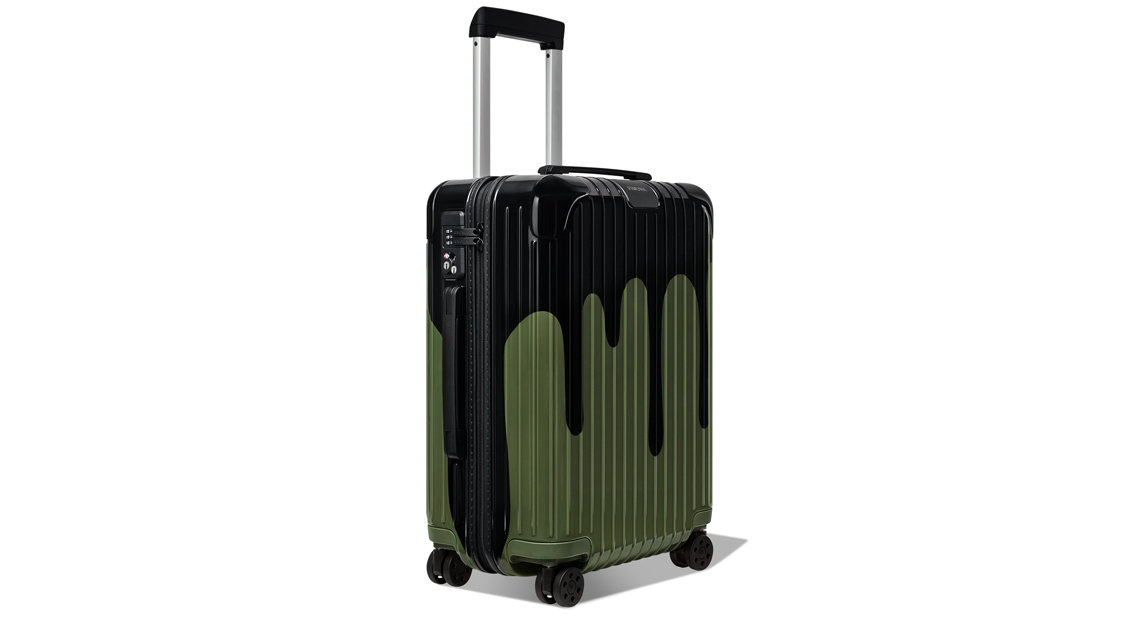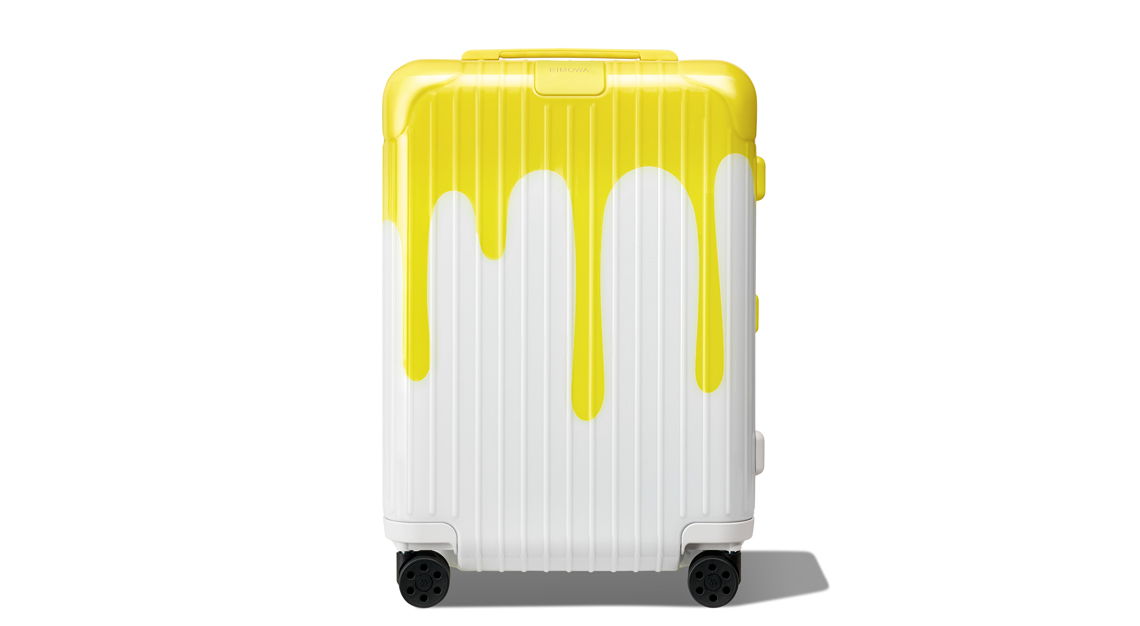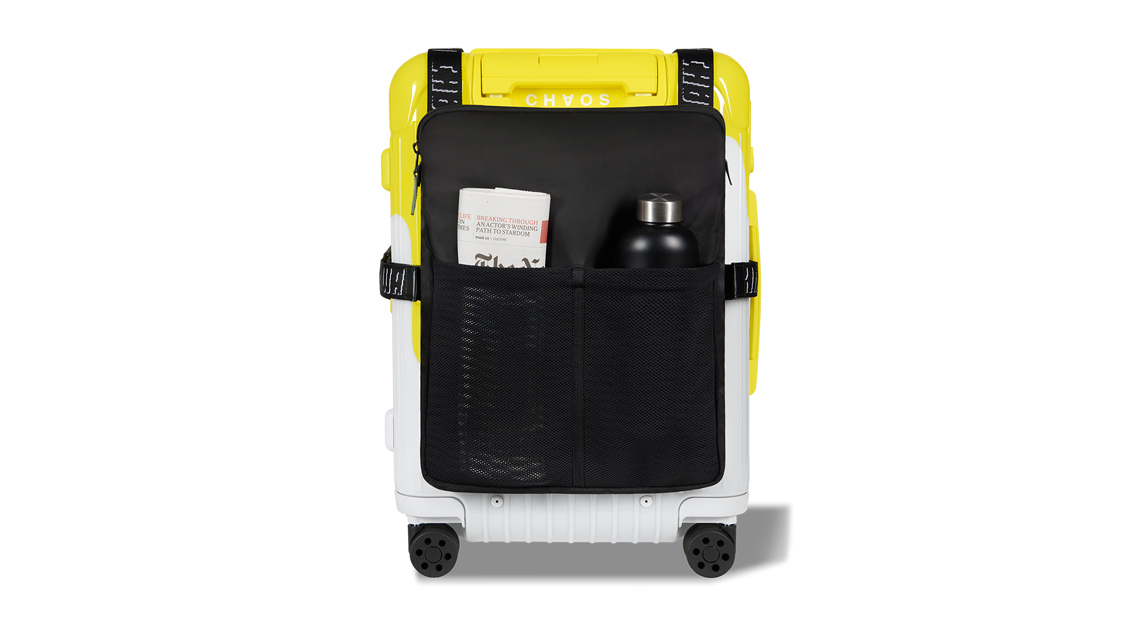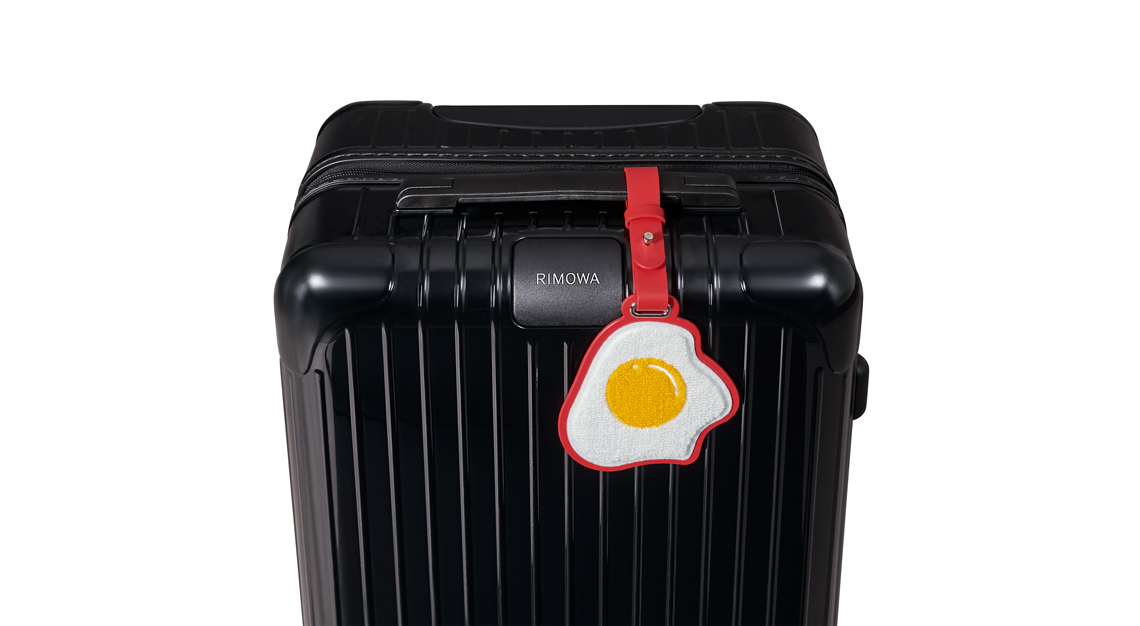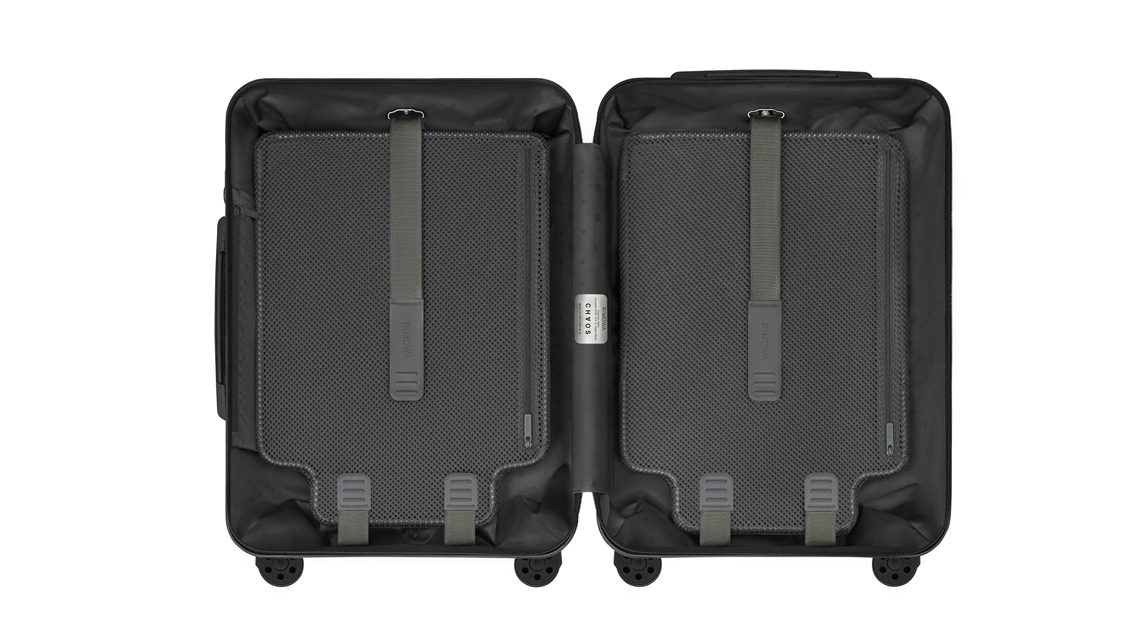 But the collection bears a design not for the weak-hearted; think glossy luggage finished with a bold graphic of paint dripping down the suitcase's exterior, and matching luggage tags embossed with a globe motif. The Rimowa Essential Cabin is available in two colourways: saffron yellow and white, or cactus green and black, both of which are paired with matching handles and zippers.
A range of luggage accessories completes the collection, which includes a black luggage harness with storage compartments that can carry items such as a water bottle and laptop. And as if that isn't enough to appeal to the stylish jet-setters, the aesthetic is further punctuated with streetwear chic – with the harness bearing slogan straps and loose pockets inspired by the athleisure look of a bomber jacket.
Chaos' trademark of fun and playful design is also palpable across a series of leather luggage tags, each of which adorns a city name and designed in reference to the culture of the city. Adding some tongue-in-cheek humour to the mix are three quirky leather and chenille luggage charms – a fried egg, a green apple and a "chill pill". Truly, there's no better time to up your suitcase game than now. When we can all freely travel once again, you're good to go.
The Rimowa x Chaos collection will be available worldwide in Rimowa stores from 3 June 2021