You can now find the brand in Los Angeles, New York and Paris in addition to London
Simone Jewels is no stranger to the world stage, having made its mark as the first Singaporean jewellery brand to establish an in-store presence in Harrods in 2020. It also has a permanent showcase at the House of Fine Arts (HOFA) in Mayfair Gallery.
But founder Simone Ng has ambitious plans to scatter her diamonds further—specifically, across the Atlantic to the American market. The brand is starting its stateside conquest in June this year with Couture Las Vegas, one of the world's most preeminent trade shows for the jewellery industry, exhibiting alongside the likes of David Yurman, Bayco, and Nikos Koulis to buyers such as Neiman Marcus and Bergdorf Goodman.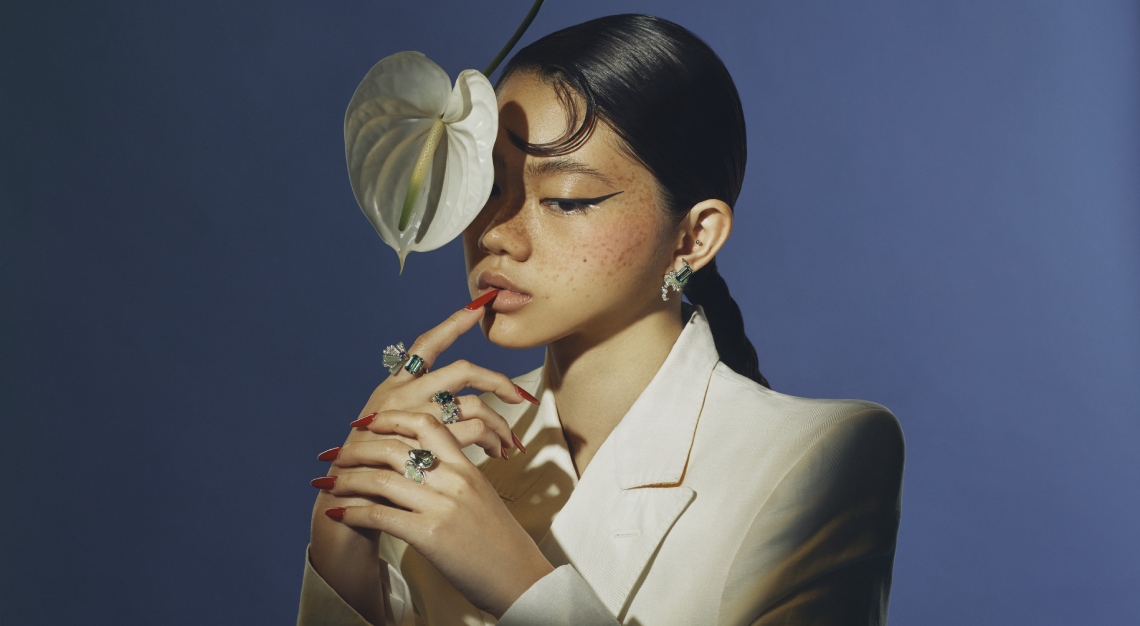 The homegrown brand is more than capable of holding its own among these big names. It's a nominee for two awards at the Couture Design Awards: Best in Coloured Gemstones above US$20k, and Best in Debuting.
As its entry for the former award, Simone Jewels is submitting Le Grand Chinoiserie, a S$280,000 necklace featuring a 86.92-carat Santa Maria aquamarine. Santa Maria is the label used for aquamarines in a rare deeper blue often likened to the colour of deep sea. The gem was discovered more than three years ago in the Manakana mines in Madagascar, and purchased from Simone Jewels by a loyal client. Its transformation into the main stone in Le Grand Chinoiserie necklace was a process that took eight months.
The design was based on Simone Jewels' Parisian Chinois collection, which celebrates the arts and cultural exchange between the Qing court and king Louis XIV of France during the late 17th century. The French collar-style necklace flaunts a strong East-meets-West aesthetic, with oriental motifs carved in ice jade and French flower motifs formed by 140 blue sapphires set on mother of pearl panels weighing 105 carats. 517 diamonds add a glitter that's irresistible to the eye.
Already, Simone Jewels' creations can be found in Elle B. Zhou, a renowned designer boutique in Beverly Hills and Spring in West Hollywood. It has also been retailing on Farfetch since February this year, with its first piece on the online shopping platform sold after just a week of being listed.