In our weekly series, we bring you the latest in luxury news around the world. This week's highlights: the XTurismo hoverbike, Byredo's diffuser uses sound technology, and Sheldon Solow's art collection is going public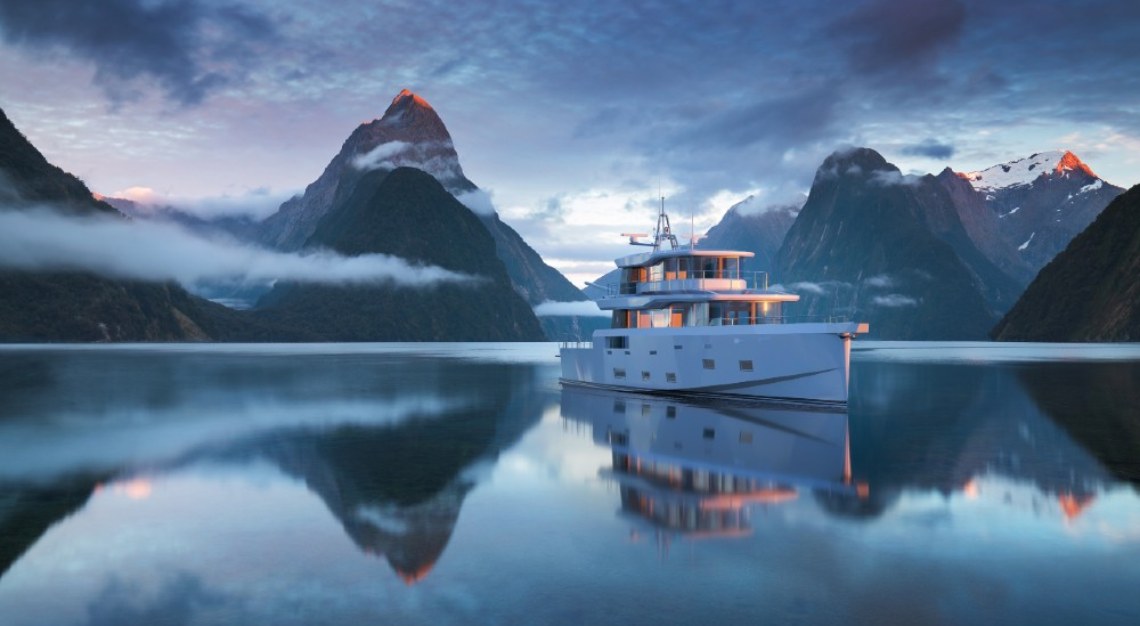 This all-aluminium explorer was made to feel like an industrial loft
Why you should care: It's rare to see a yacht that isn't white. Or if the owner's adventurous, navy. On the very rare occasion, maybe battleship gray. Arksen's new 85-footer is breaking all the rules with a superstructure that retains its original shiny aluminium finish—actually, it's first sanded, lacquered and then left exposed. That's because the 85's attempting to find a new type of owner, both through its look and designl.
Behind the rugged, raw exterior is a mini-explorer designed to travel long distances. Arksen founder Jasper Smith spent several years during his youth sailing from Australia to Alaska, stopping along the way to explore backwater cruising grounds and climb mountains. In other words, to experience and savour some of the world's most beautiful water. He decided to do that in the design of the new 85.
The running surface by Humphrees Naval Architects gives the 85 the ability to operate in areas that have small ice floes and navigate rough seas. The boat has a theoretical range of 7,000 nautical miles. Many builders boast about transatlantic capabilities, but few add features like high-capacity watermakers, and gyro and fin stabilisers for off-grid traveling. The new Arksen's bulkheads are divided into watertight sections, so if one compartment floods, the boat will stay afloat. The 85-footer also has a sewage-treatment option that allows it to operate in environmentally sensitive areas—a feature usually only found on much larger yachts.
The main deck aft can be accommodated to carry a crane with a tender, or left free for loose furniture, or even used as a dedicated lab space when research projects are under way. Arksen created the Sea Time Pledge, in which owners donate a portion of their vessels' annual sea time to scientific or educational projects. The aim is to create the world's largest privately owned research-capable fleet.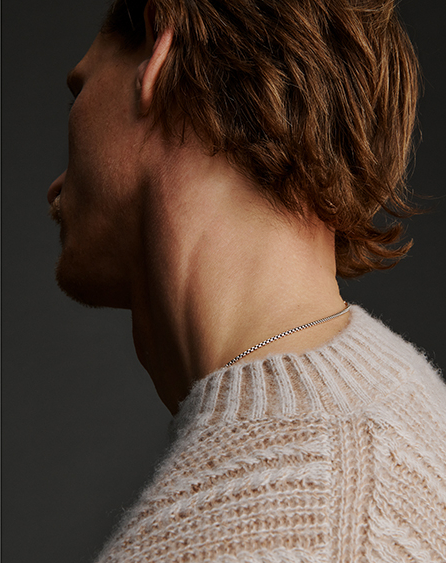 Agnona is back with a collection after decades-long hiatus
Why you should care: The name Agnona, the buzziest label among Italian fashion's haute-est echelon, may be unfamiliar to you, but its ascension has been long in the making. Like Loro Piana, Agnona began as a textile merchant, dealing decadent cashmere, vicuña and alpaca yardage to Parisian couturiers, including Christian Dior and Cristóbal Balenciaga. It eventually got acquired by Zegna, went through several reboots and even launched its own ready-to-wear collection. Though it never quite found its footing within Zegna's corporate structure, with a new leader and a renewed vision, Agnona is reclaiming its place as a genuine arbiter of cashmere-swathed sophistication.
Stefano Aimone, the brand's new CEO and creative director, says minimalist designs rendered in the very finest materials were what set Agnona apart from Italy's other cashmere kingpins at the time. It was modern. "[It] had this really comfortable silhouette," Aimone says. "Leisurewear, daywear, tailoring – but dressed down. That's why it's really now: There's no more stiff power suit, even for businessmen. There is no more dress code."
"What we're trying to do is get back to where everything started," Aimone explains. His autumn collection, which reintroduced menswear after 20-plus years of dormancy, follows the founder's fabric-first ethos with soft-shouldered, double-face cashmere jackets, leather-trimmed alpaca chore coats, cotton-cashmere jeans and an array of plush sweaters in the most exquisite fibres. Produced entirely in a natural palette of cream, camel, brown and black, the garments transcend the usual divides between uptown and downtown, on duty and off. With its exceptionally well-made staples, the new Agnona manages to work with all of the above without prescribing to a distinct house style. Items like trim flannel trousers, wool-and-silk knit T-shirts and cashmere overshirts can be worn endlessly and in any number of ways.
Meet the hoverbike that could make your Return of the Jedi dreams a reality
Why you should care: Hoverbikes have been on every sci-fi geek's wish list since Luke Skywalker rode one through a forest, chased by stormtroopers, in Return of the Jedi. Now, Japan's A.L.I. Technologies is taking deposits for the world's first real commercial unit. The XTurismo Limited Edition features two large rotors in the centre of its frame, with four smaller fans on the outer edges. An automatic control unit with Renesas RH-850 micro-controllers is designed to enhance safe flying, while the cloud-connected edge computing unit manages system controls and software updates. The prototype's spec sheet lists a top speed of 80.5 km/hr, a max hover of about 2.5 metres and a 40-minute range when fully charged. But don't expect to be soaring above rush-hour traffic anytime soon: With just 200 units produced, priced at US$777,000 (S$1.04 million) each, the XTurismo likely will be limited to racetracks. But it is working with Japanese authorities to develop a street-legal version in the next few years. Eventually, it plans to have all-electric hoverbikes that will be mass-produced for urban use. Besides personal air travel, A.L.I. thinks the XTurismo can be used for disaster-rescue efforts as well as search and rescue.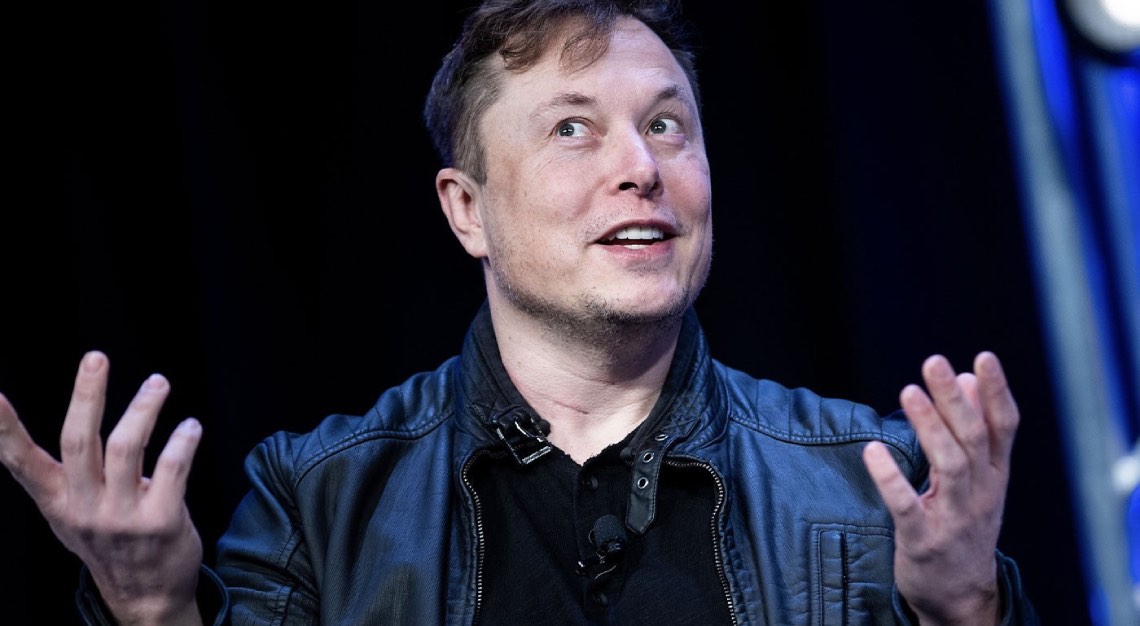 Neuralink is one step closer to conducting human clinical trials
Why you should care: Neuralink, a neural interface tech company founded by Elon Musk, is now hiring a clinical trials director. The job position is based in California and the person who takes it up will get the chance to work closely with "some of the most innovative doctors and top engineers", as mentioned by reports. The director will be responsible for supervising Neuralink's clinical research activities and ensuring that the team is in accordance with the regulations. Currently, Neuralink is in the midst of conducting trials with monkeys and multiple tests to confirm that the Neuralink device is safe and reliable. If successful, the company aims to work with people suffering from severe spinal-cord injuries.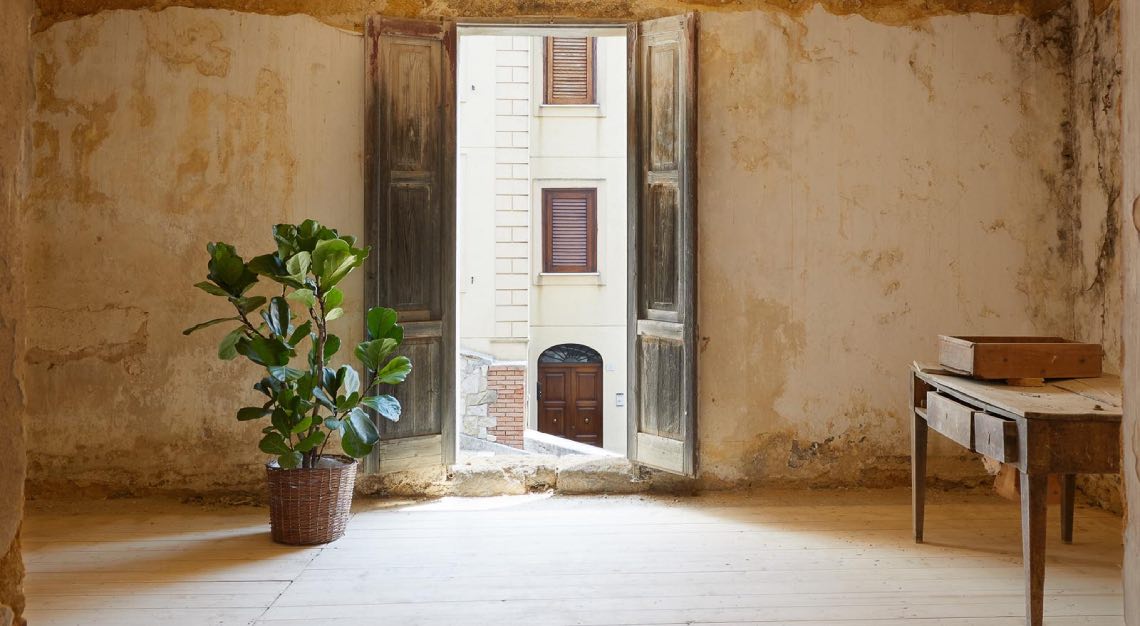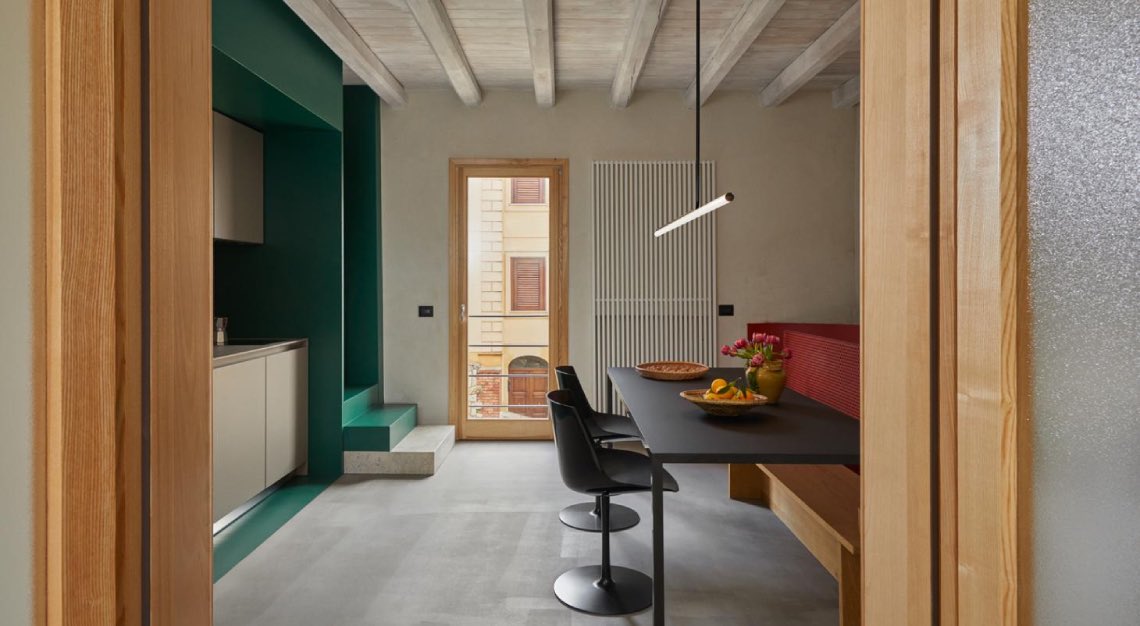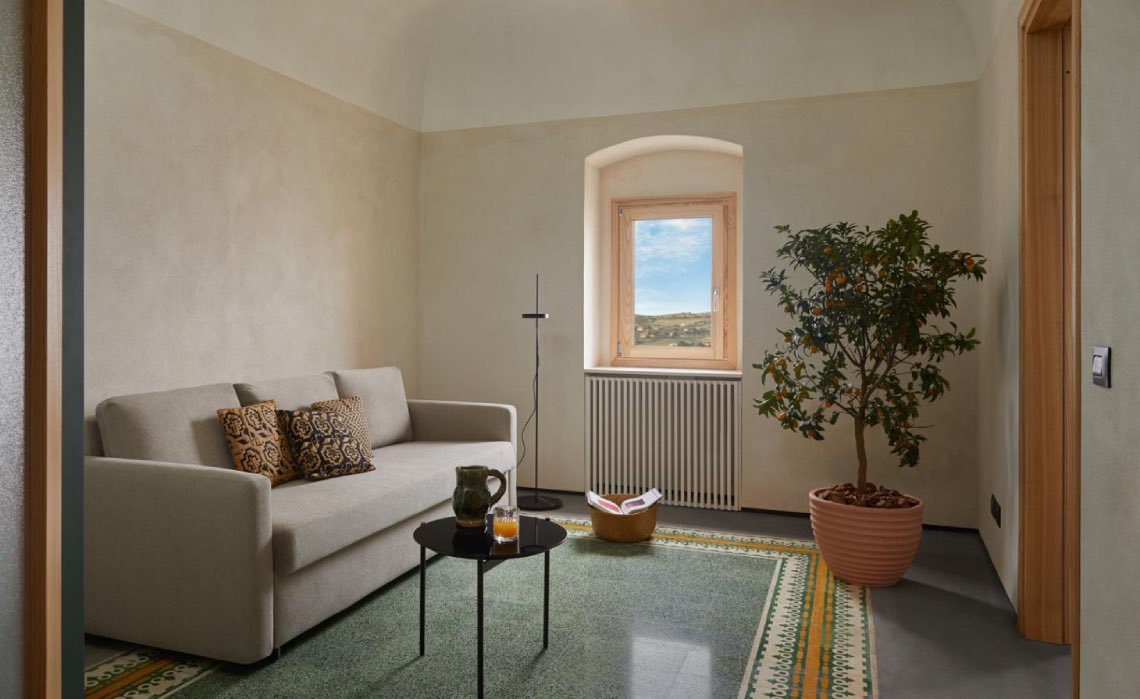 Live in an Airbnb in Sicily for free
Why you should care: In a bid to promote Sicily's cultural heritage, Airbnb is on the hunt for one candidate to live rent-free in a refurbished house in Sambuca as part of the Sambuca's 1 Euro House campaign. The winning applicant will be able to bring one companion to live with them for a year, whilst attending a mentorship programme that will teach Italian and uncover the country's cultural heritage. Interested applicants must be keen to host a room in the house for at least nine months. The house is a three-story building that has been restored by Italian architectural firm Studio Didea. Modern accents have been added in the interior space to give the house a more updated look, while still keeping traditional designs such as repurposing the existing tiles. The house includes two bedrooms, a living room, kitchen, working space, bathroom, and a mezzanine bedroom with a king-sized bed. Apply now and if you're selected, you may bring a friend or two with you.
Byredo's new room diffuser uses speaker technology to scent your space
Why you should care: Byredo wants you to experience its fragrances the same way you would your favourite song. The luxury brand, which was founded in Stockholm in 2006, has teamed up with artisanal audio company OJAS to create a new room diffuser, the BYOJ-01 Biradial Controlled Directivity Scent Dispersion Device. The experimental device uses the principles of speaker design to distribute aromas more efficiently than lighting a candle or unpacking a reed diffuser.
The limited-edition piece is the result of a direct collaboration between the founders of both brands, Byredo's Ben Gorham and OJAS's Devon Turnball. The duo's goal was to create a device that, when used in tandem with a sound system, would enhance both experiences for the user. The diffuser—which is known as Olfactive Stéréophonique—was designed to look just like an industrial loudspeaker and is meant to run for two hours at a time. Its shape allows it to utilise acoustic horn loading theories and deliver smells in a direct and controlled manner, especially when compared to more conventional diffusers. (It should also be noted that the diffuser only emits smells, not sound, despite its name and looks).
The device also comes with its own original scent, Olfactive Pyramid. Just like Byerdo's other fragrances, it's a complex and soothing mixture that combines notes of clove bud, carnation and guaiac wood, among others. It's meant to evoke the aroma of ancient wood structures and temples and turn music listening into more of a ritualistic practice than temporary entertainment.
Olfactive Stéréophonique is available now on Byredo's website and a select number of its boutiques. It costs US$1,300 (S$1,750), but that includes 10 capsules—more than enough for a year of use—of Olfactive Pyramid to help turn your next vinyl listening session up to 11.
In case you missed it: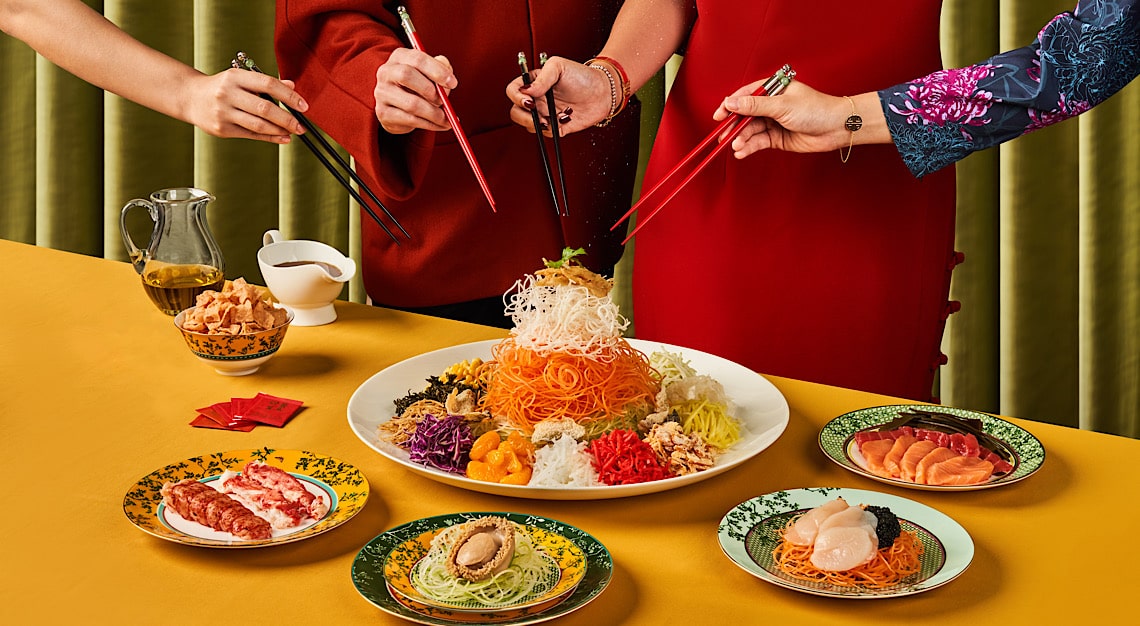 Where to eat at this Chinese New Year
Usher in the Year of the Tiger this Chinese New Year with great food, drink and company.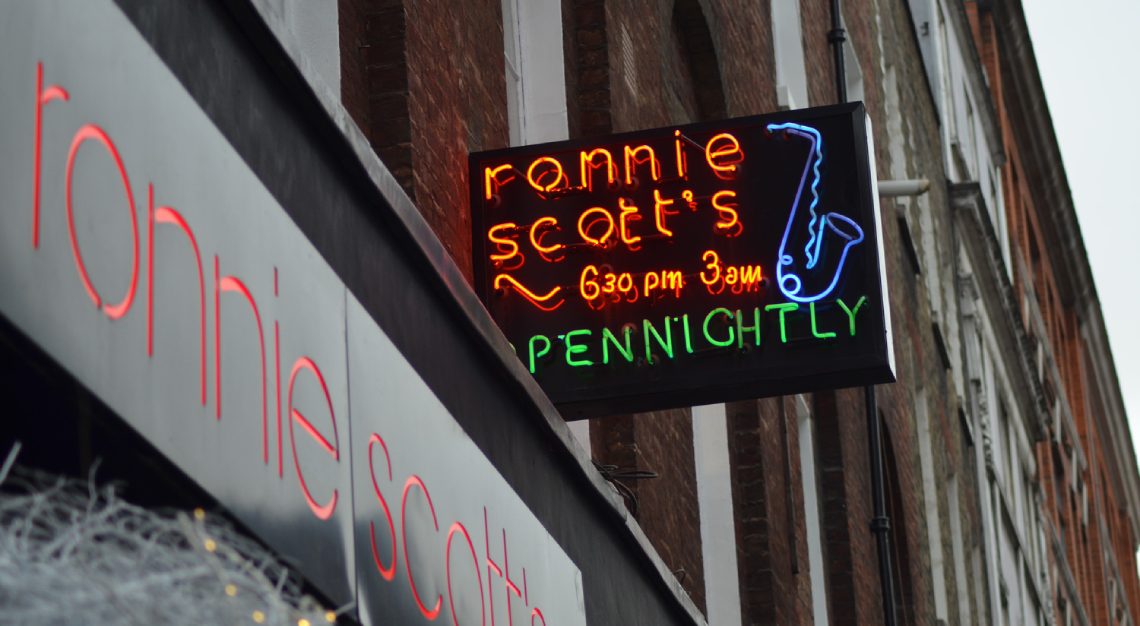 Donate an old instrument to this old jazz club today
Ronnie Scott's accepts most instruments, from the violin to the trumpet.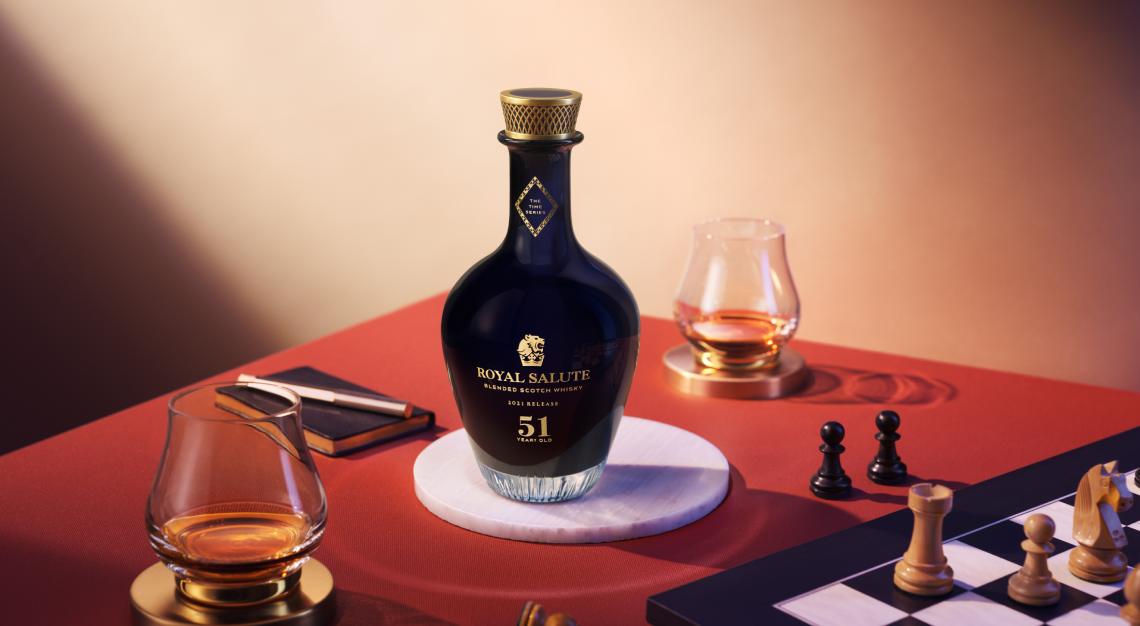 The Royal Salute Time Series Collection 51 Year Old 2021 Release
A must-have for any serious whisky collector.