It's not enough to make the best croissants in town. The Tiong Bahru Bakery has bigger fish to fry and more vegetables to chop.
Andrew Leci dines in a shopping centre, and lives to tell the tale
The Tiong Bahru Bakery (TBB) is getting ambitious. Not content with establishing itself as one of Singapore's finest purveyors of baked goods, it now wants to serve serious food with a semi-serious message. In opening a couple of diners (both within shopping malls – don't shudder, you may spill your fruit juice) TBB has upped the ante, and given casual diners some interesting options when shopping bags become too heavy to bear and your credit cards are smoking hot due to overuse.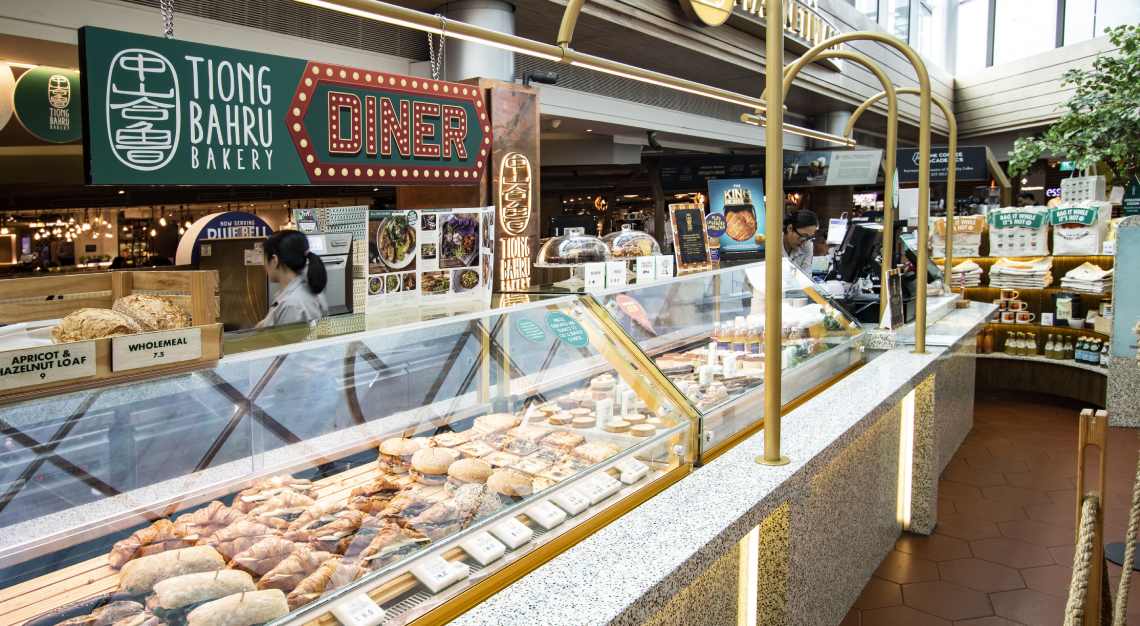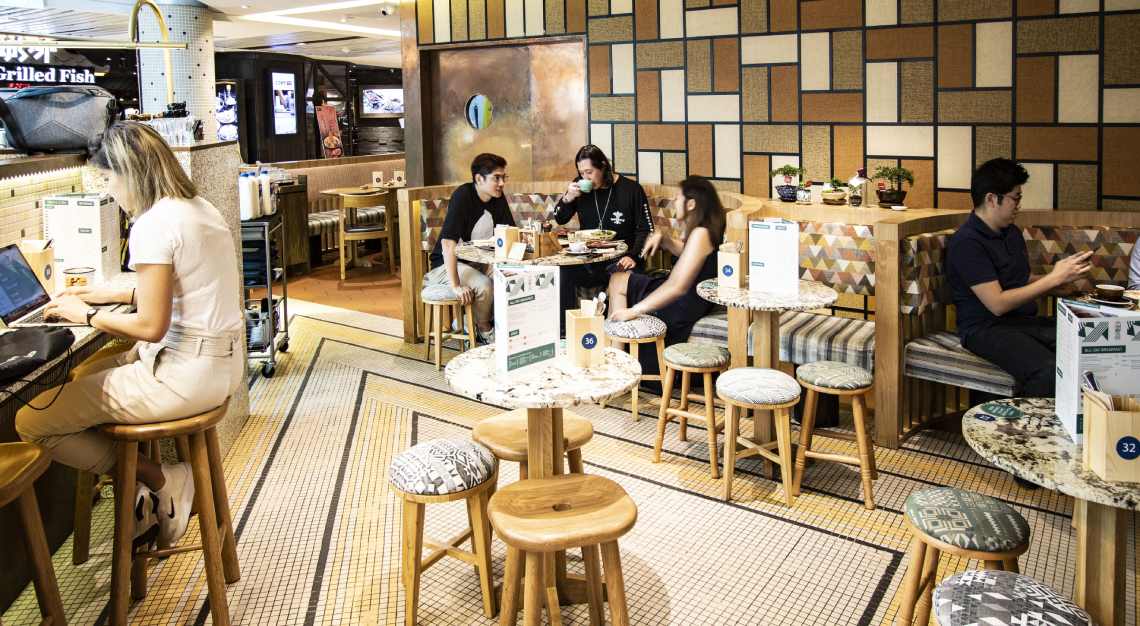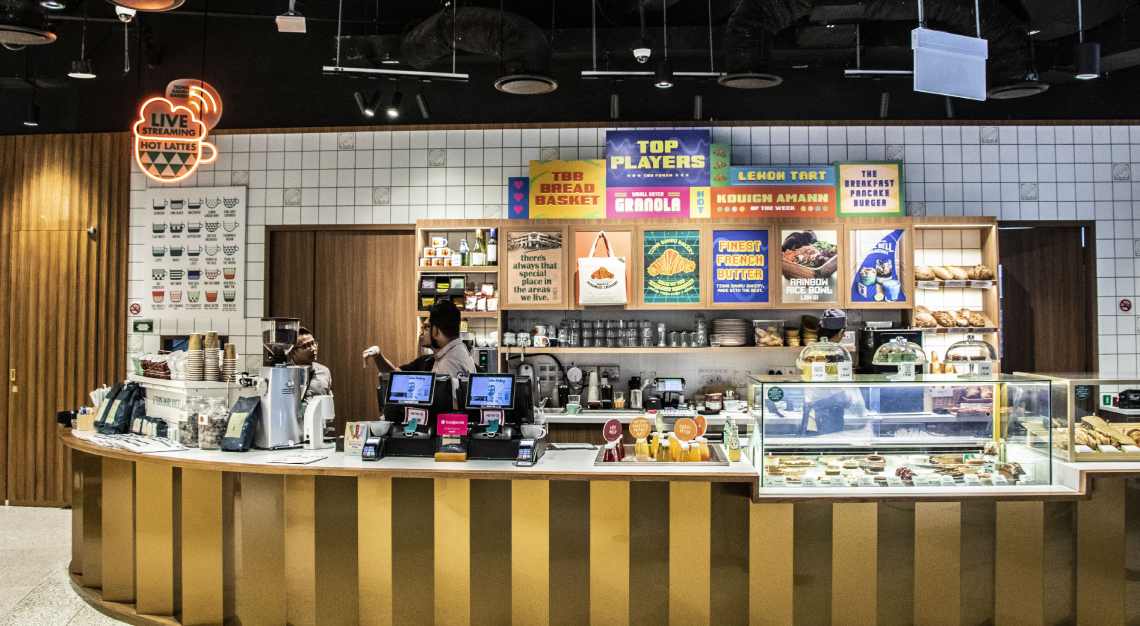 At Raffles City and the Funan Mall, you can now eat a proper meal at the imaginatively entitled Tiong Bahru Bakery Diner (TBBD), an appellation that pretty much does what it says on the tin, and if you imagine that menu items are going to be stodgy, flour-infested and doughy, you'll be pleasantly surprised. TBBD (apologies – it's already beginning to sound like an initialism for urban planners) has flexed its imagination, enlisted the help of an haute cuisine-trained French chef, and is all set for some stimulating culinary experiences.
The man at the helm is chef Paul Albert. He cut his teeth in France at Michelin-starred restaurants, and then headed to Brazil to discover the delights of 'wild fermentation'. It may sound like an unusual career path, but it's one that led him (via crossroads and various intersections) to Singapore, where he has been given scope to exercise his imagination and flex his culinary muscles. He's come up with a menu for the TBBD that is shock-full and chock-full of surprises that has 'conscious' written all over it.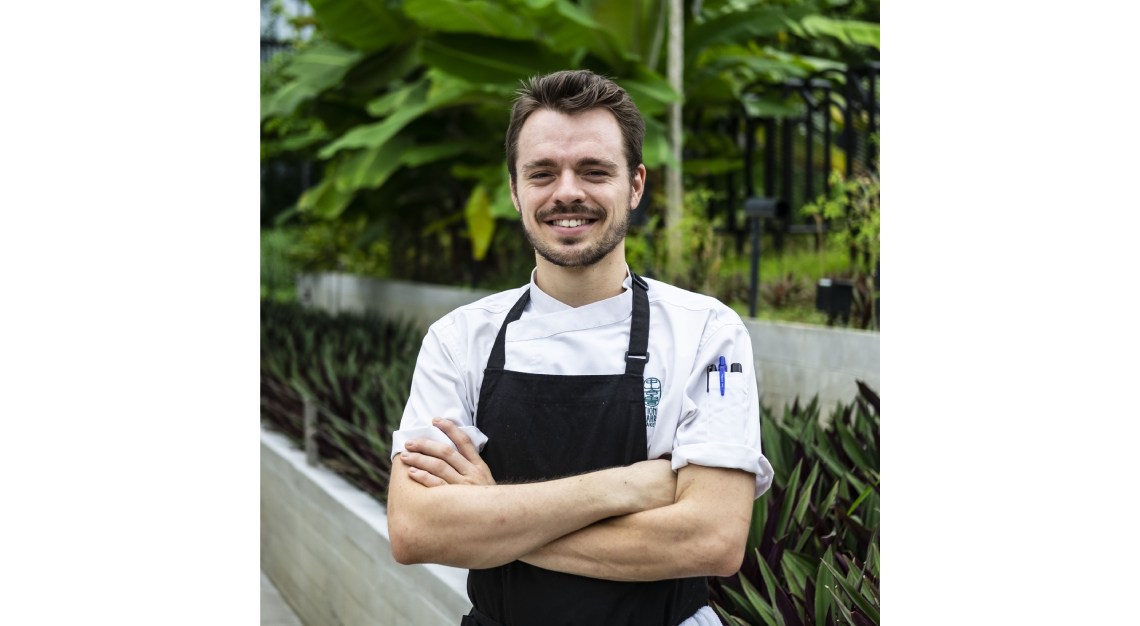 Now before you think this is getting too new-age, or 'woke', I'm referring as much to the way the dishes are conceived and executed as to the healthy menu items on offer. There are abundant vegetarian (even vegan) options for the tree-huggers and Greta Thunberg devotees, but it's in the composition of each dish where chef Albert excels himself.
He's thought of everything. The way flavours contrast and antagonise successfully to produce effects greater than the sum of the parts; the sweet / savoury balance that has to be as near perfect as possible; various textures that stimulate the palate without us truly understanding why, et cetera. Serious thought has been put into each and every dish, and while there are some that I wouldn't order (or eat) until hell freezes over, there is no doubting the assiduity with which the main man in the kitchen has put together ingredients and composed his menu.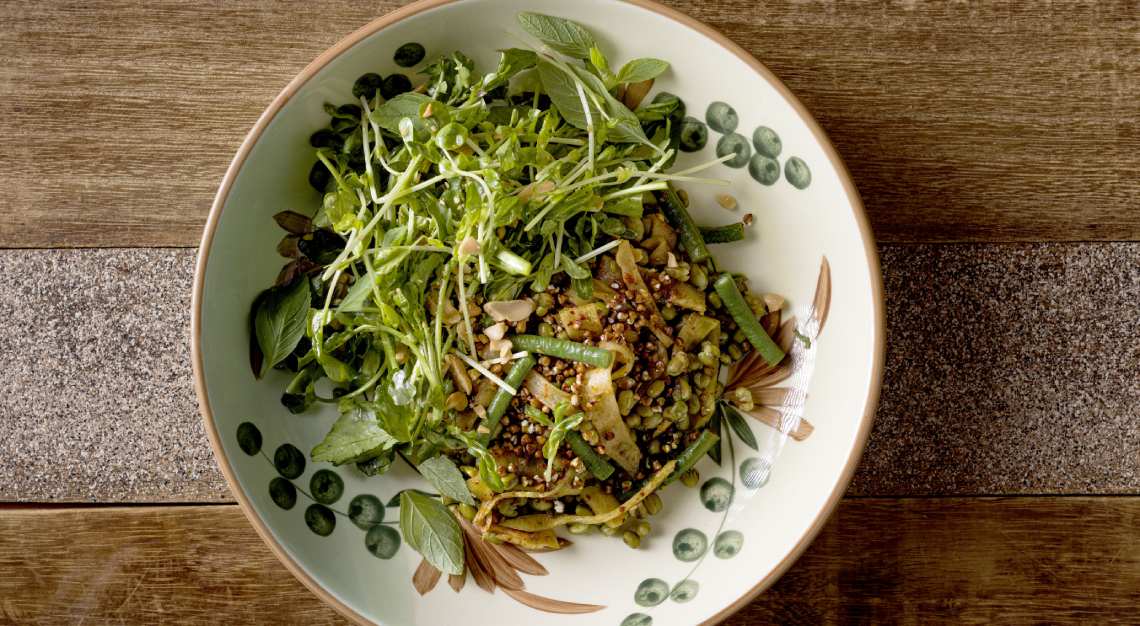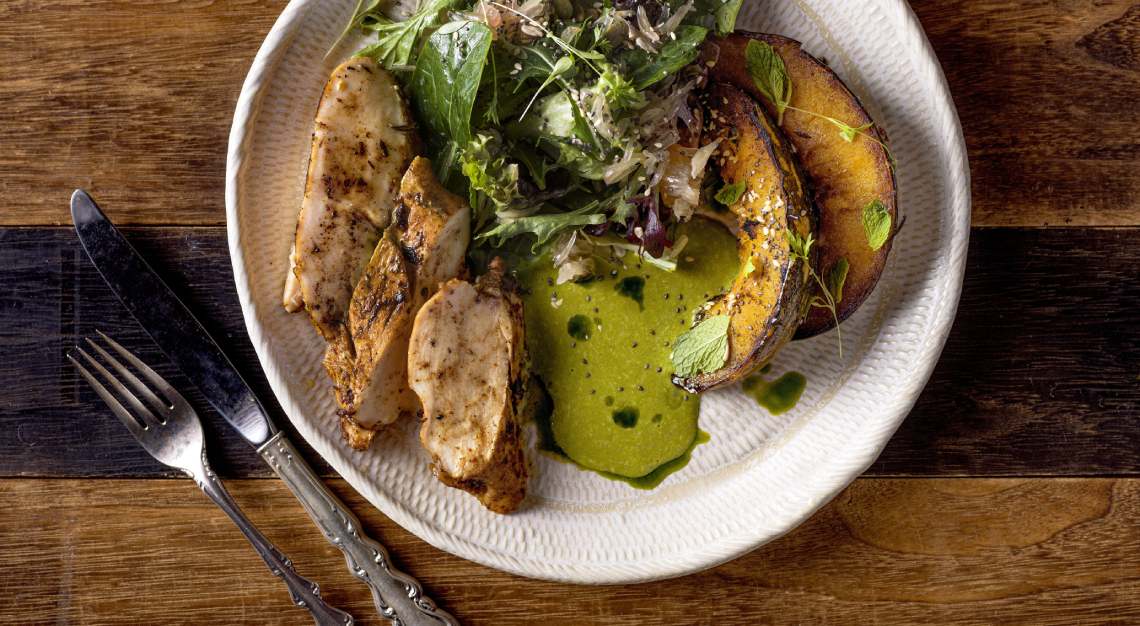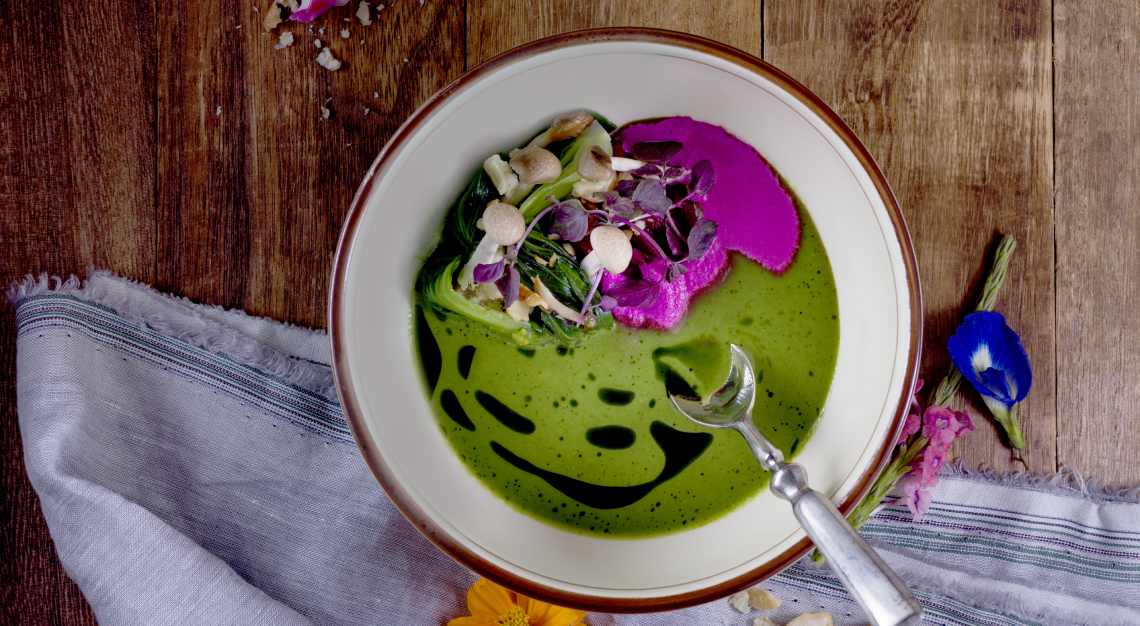 I really can't be bothered to go through the entire menu and tell you what's good and what is not so good. Chayote Kimchi and Mung Bean Salad would be the kind of starter I would run a mile from with a broken leg to avoid, and yet I managed to at least sample this version. It's characteristic of Albert's philosophy, and possibly reflective of a mischievous imagination that prompts the man to deploy multiple ingredients and see how they work out – after much experimentation, presumably.
And it's almost always right. The Hot Chicken Salad and Caramelised Pumpkin is excellent – aided, abetted and augmented by a herb pomelo salad that is just on the right side of frighteningly tart. The Super Green Warm Soup (again something I would gnaw a limb off to avoid eating) is surprisingly good – I told you there would be surprises – as long as you combine the beetroot pickled ricotta with the green gloop in appropriate measures.
The pastas, unfortunately, fare less well. The Miso Whole Wheat Spaghetti with Broccolini is disappointing – simply not enough flavour to excite – while the Pulled Pork Creamy Risoni fails to deliver in the savoury stakes and becomes quite samey after just a couple of mouthfuls.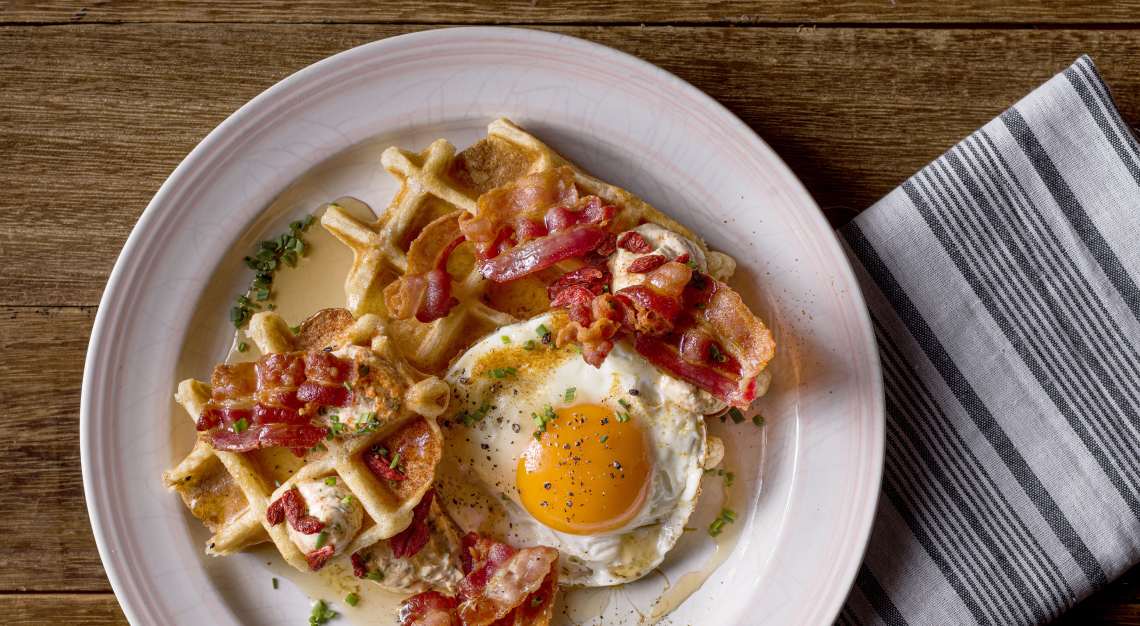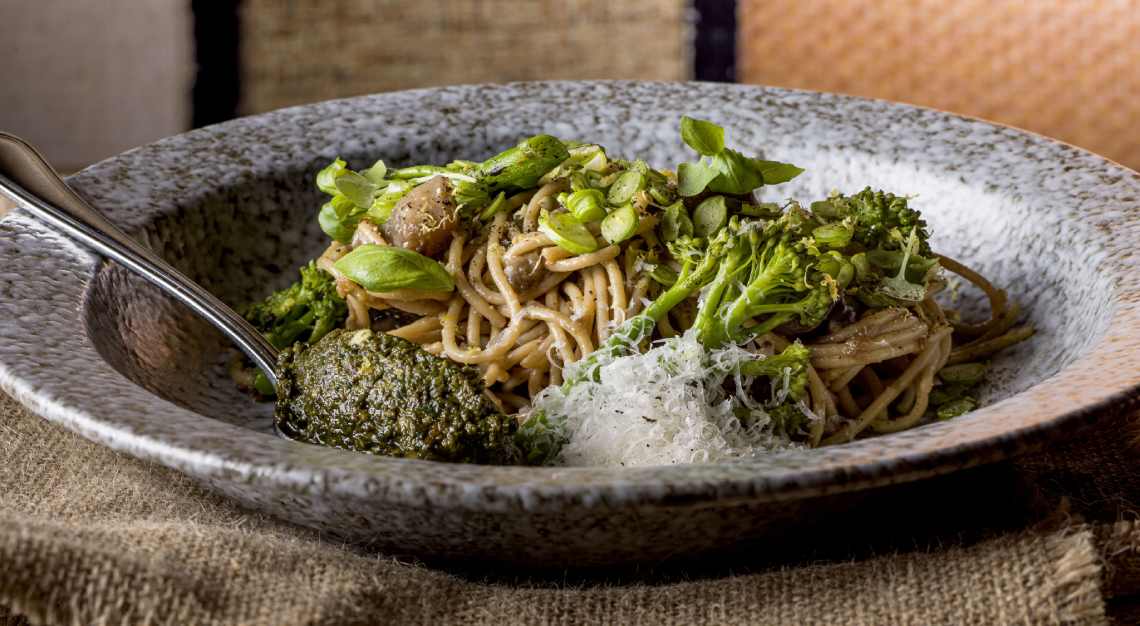 And then the fun starts. It's time to head in to waffle town, and the best sourdough version I have tasted to date. With a fried egg, grilled bacon and 'lashings' of maple syrup, goji berries and ricotta cheese, the Sourdough Waffle is an absolute triumph, combining sweet, savoury and sour in perfect measure and tantalising taste buds to within an inch of their lives. The 'starter' for the sourdough waffle is, apparently 158 years old, and au fait bakery people will understand this provenance and heritage. All I tasted was a great waffle – rich, not too powdery, slightly tangy and utterly delicious.
The Tiong Bahru Bakery Diner offers a lot – much more, perhaps, than we have the right to expect in a shopping mall. There are occasions when the dishes get overcomplicated, and suffer as a result, but the ethic is so sound, and the conviction so laudable, that most, if not all, will be forgiven. 
Tiong Bahru Bakery Diner
252 North Bridge Road
B1-11 Raffles City Shopping Centre
Singapore 179103
Tel: +65 6333 4160