Enamelling is a cornerstone of watch beautification and as such, remains a focus for Van Cleef & Arpels
Like many other Geneva-based watchmaking workshops, the one belonging to Van Cleef & Arpels has decorated its walls with sketches and design drawings. Unique to this one is the whimsical subject matter: butterflies, fairies, ballerinas and astronomical fancies. There is a carefree, bohemian storytelling to the maison's development process. Its origin reflects this; it was founded through a love story of its own, between Estelle Arpels and Alfred Van Cleef. The first location, at Place Vendôme in Paris, opened in 1906.
That romantic French outlook is still key to Van Cleef & Arpels today. The maison's headquarters and creative centre are still in France.
"The whole legacy, patrimony, stories, inspirations and designs are really embedded in the culture of Van Cleef & Arpels," explains its CEO, Nicolas Bos, who was born in Paris. "It's very often a bit complicated, with a lot of references, a bit intellectual. And with a love of revolution, avant-garde and change," he says of the French approach. "The French aspect is always very inspired… there is always a strong creative context. We love inspiration, that's for sure."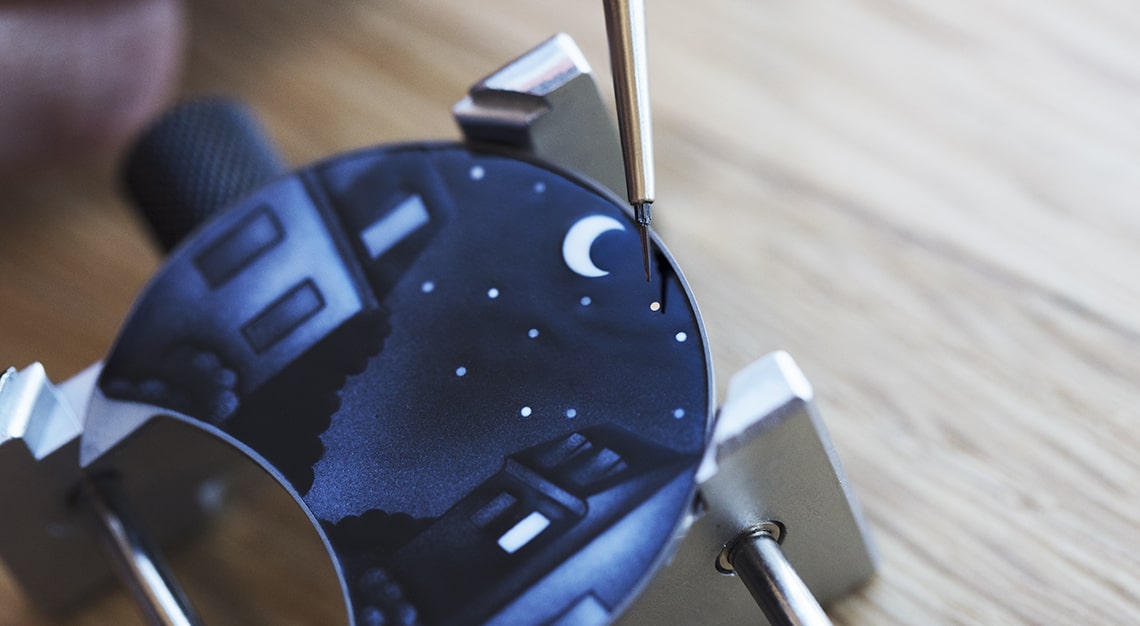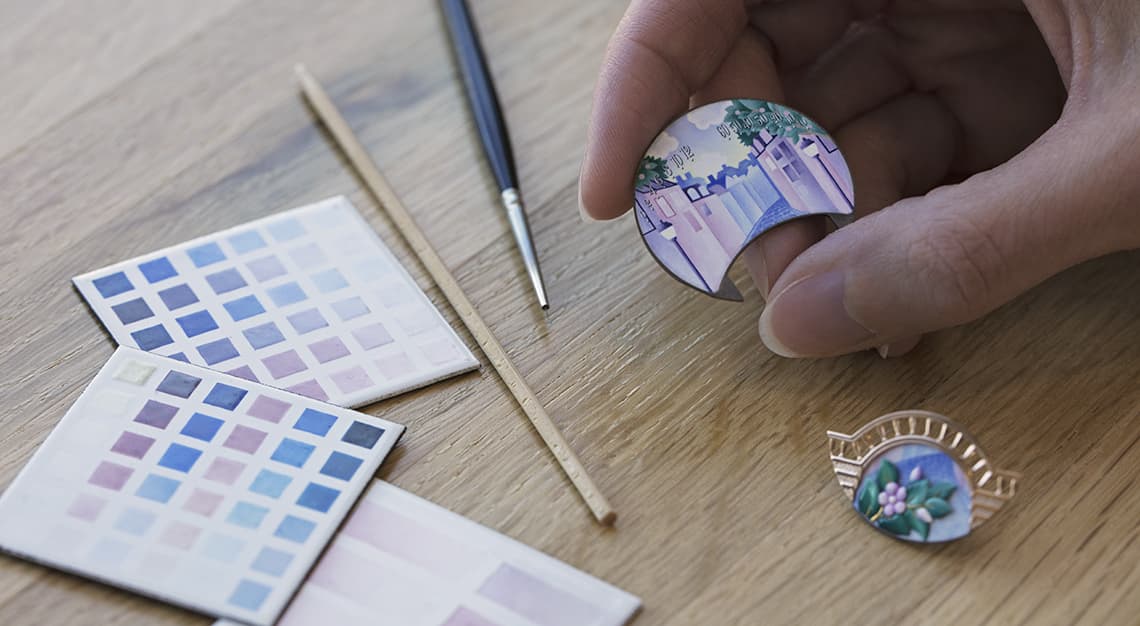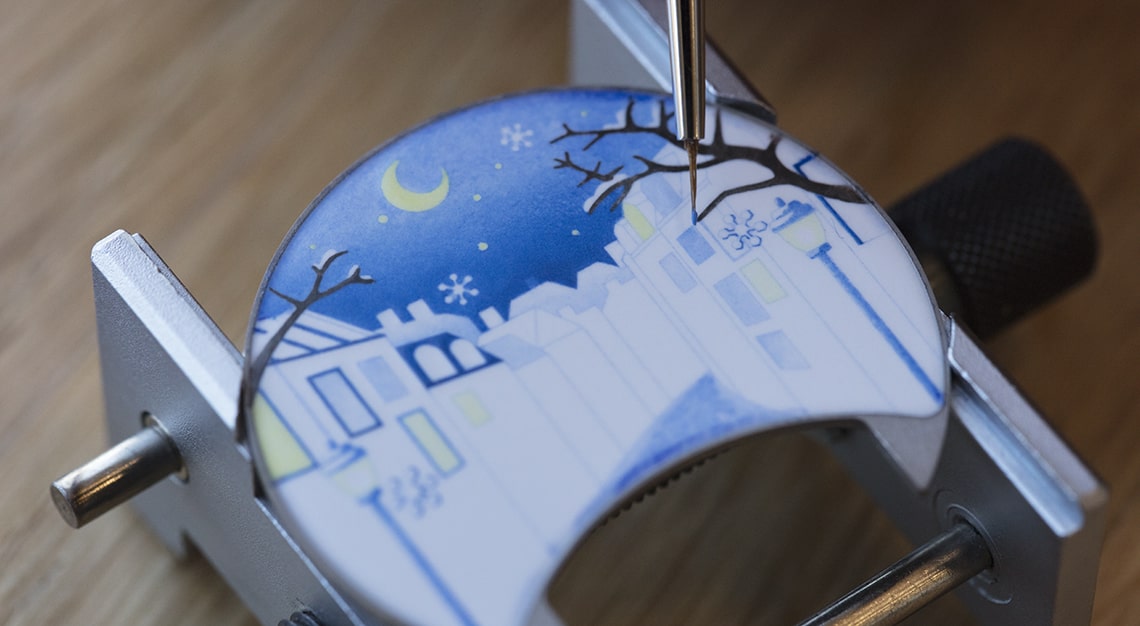 Although better known for its high jewellery, Van Cleef & Arpels is no stranger to watchmaking. In fact, its first order for a watch was in 1906. Establishing a workshop in Geneva was to take full advantage of the traditional watchmaking arts that the Swiss are best known for – enamelling, in particular. "Definitely, adapting that tradition to the size and scale of watch dials was more developed in Switzerland than in France," Bos says.
Enamelling is a cornerstone of watch beautification and as such, remains a focus for Van Cleef & Arpels. There are about 20 enamellers at the Geneva workshop, experts in the various techniques such as champleve, cloisonne, plique a jour, miniature painting and grisaille. These techniques require patience, meticulousness and coordination to achieve on such a small surface, sometimes applied with brushes holding only a single bristle.
It begins, in fact, with the enamel powder. Each enameller has to further hand-grind the powder to the required size and consistency before starting the actual work, a process that can take up to two hours on its own. There can be eight to 10 layers to a dial with each layer needing to be fired in an oven, and it can take over a week to produce a completed dial. The dials are signed by the artist on the back, but there is usually no need. With handmade pieces, each artist's peculiarities invariably make their way into their work and can be recognised by themselves or their colleagues.
Although not a watch manufacture as such, the workshop has a watchmaking atelier consisting of about nine watchmakers.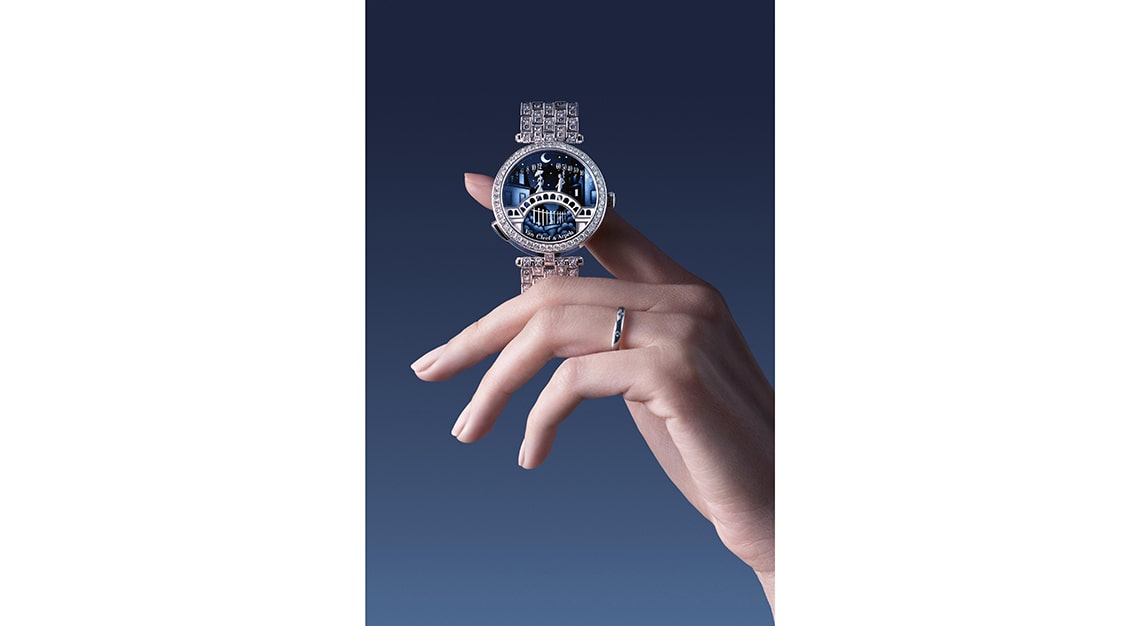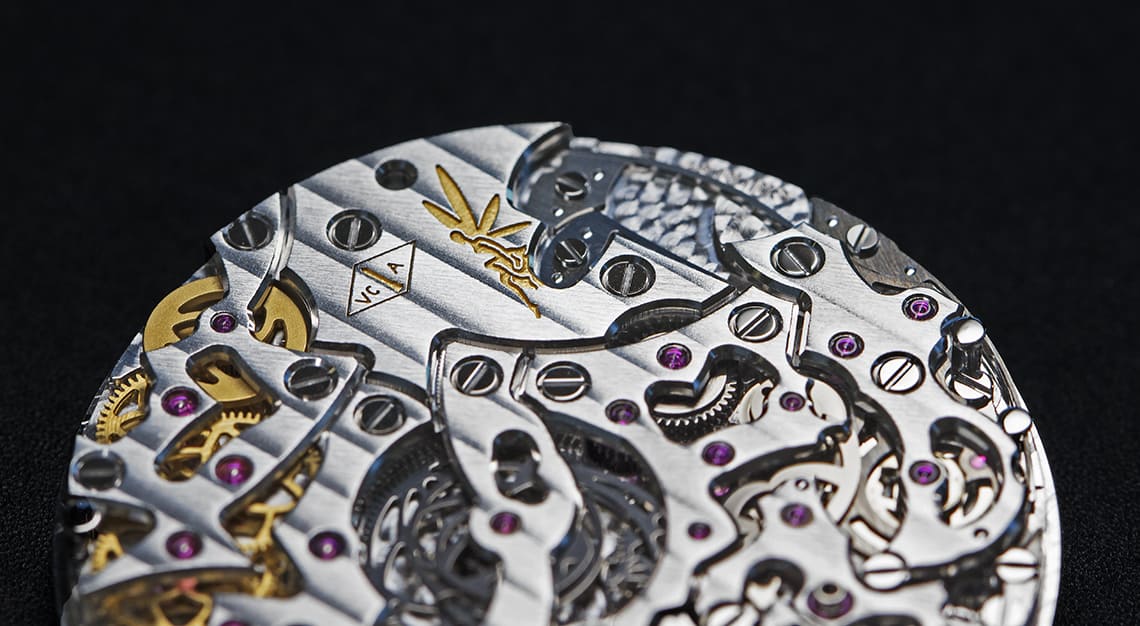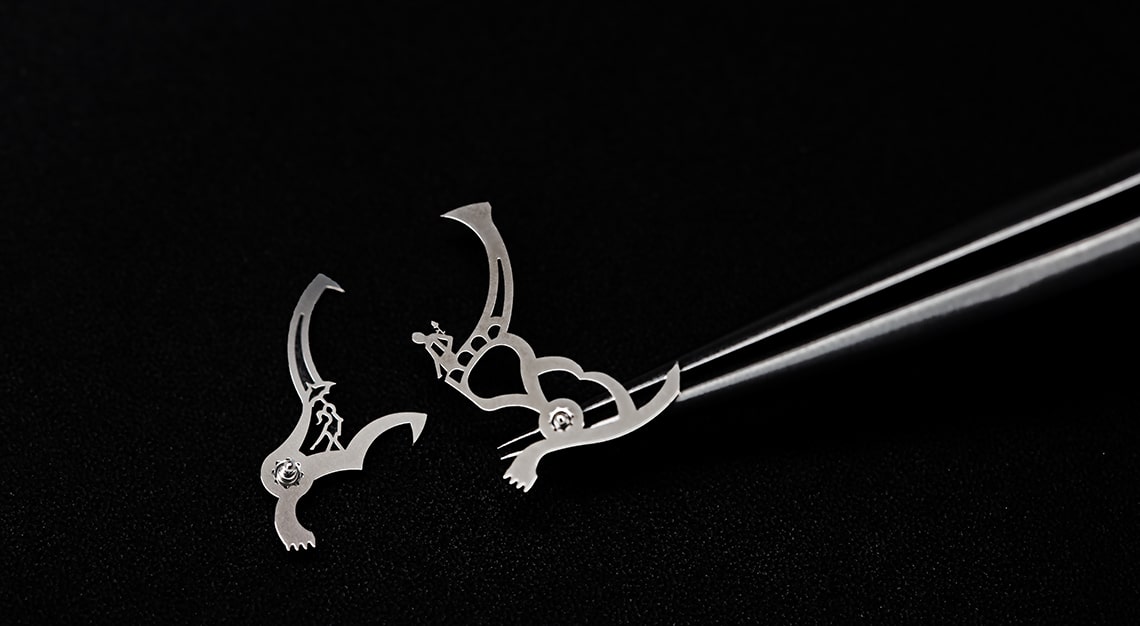 The maison typically uses base movements from fellow Richemont group entities such as Jaeger-LeCoultre and Piaget; in the atelier, these are modified as required and assembled into Van Cleef & Arpels timepieces, as well as serviced. The maison also has an R&D department that expresses its own sort of technical ingenuity – developing, for instance, the automaton module for this year's new Pont des Amoureux watches. For Van Cleef & Arpels, however, the story always comes first – there is never an instance of a product beginning with the mechanics.
"We are primarily, and we will stay, a jewellery house. And I think that's fine, this is what we are," Bos says, adding that Van Cleef & Arpels is free to express itself through different categories – including watches.
Using movements from other manufacturers is, he feels, similar to the process of creating jewellery – in the way that high jewellers usually depend on gemstones procured from others. "It's a mindset that has always been about working in partnership with other trades. The best stone experts and dealers, putting them together and then creating the story and the piece around it," he says. "And I really look at watchmaking in the same way."