Bvlgari releases the 2019 Cinemagia high jewellery collection inspired by the glamorous world of 1950s filmmaking and Italy's Cinecitta Studios
When you step into a cinema, you're entering a magical world of infinite possibilities. A dream world that transports you to any era or any place on earth. A realm of pure fantasy. Named Cinemagia, Bvlgari's enchanting high jewellery collection aims to do the same.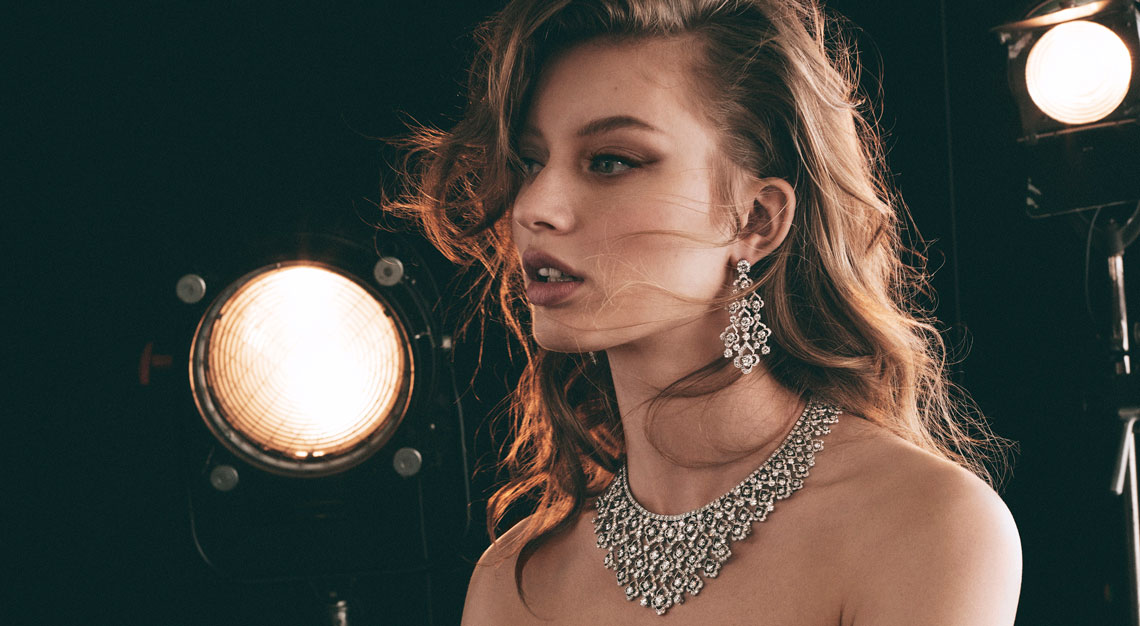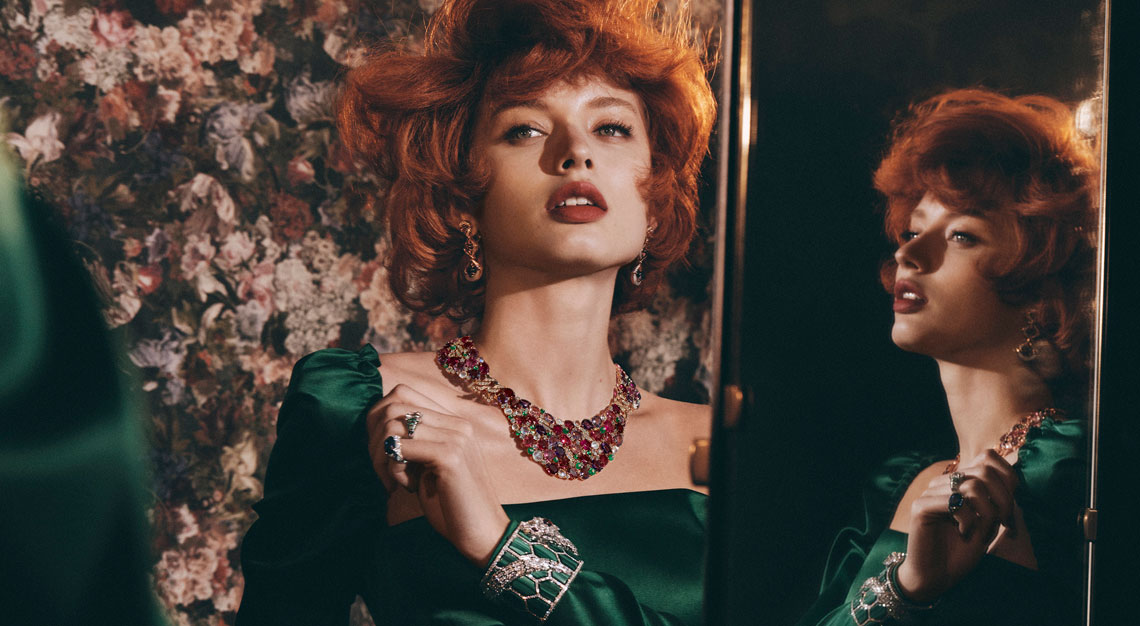 After its incredibly memorable Festa collection in 2017 and the crazy intense Wild Pop collection in 2018, Cinemagia takes us into the emotionally-charged universe of filmmaking.
How apt, seeing as Rome is the home of Bvlgari as well as the famed Cinecitta Studios.
Love For Cinema
Naturally, Bvlgari's storied history with Hollywood lends itself perfectly, inspiring many of the collection's precious jewels. Screen siren Elizabeth Taylor was famously enamoured of Bvlgari, whose Via Condotti boutique was her favourite place in the city.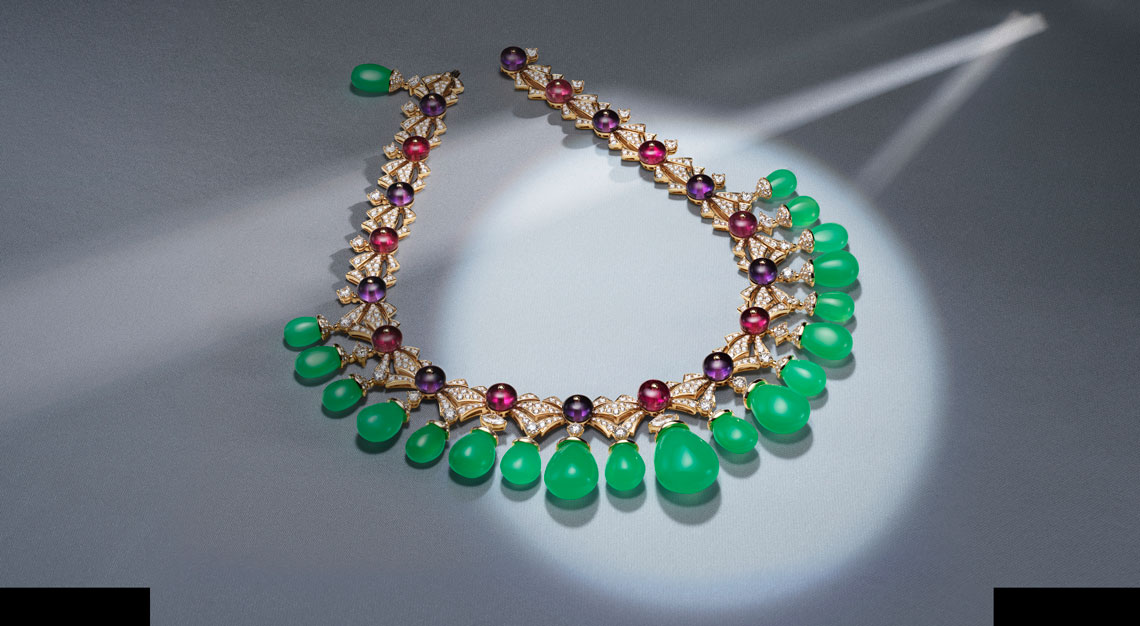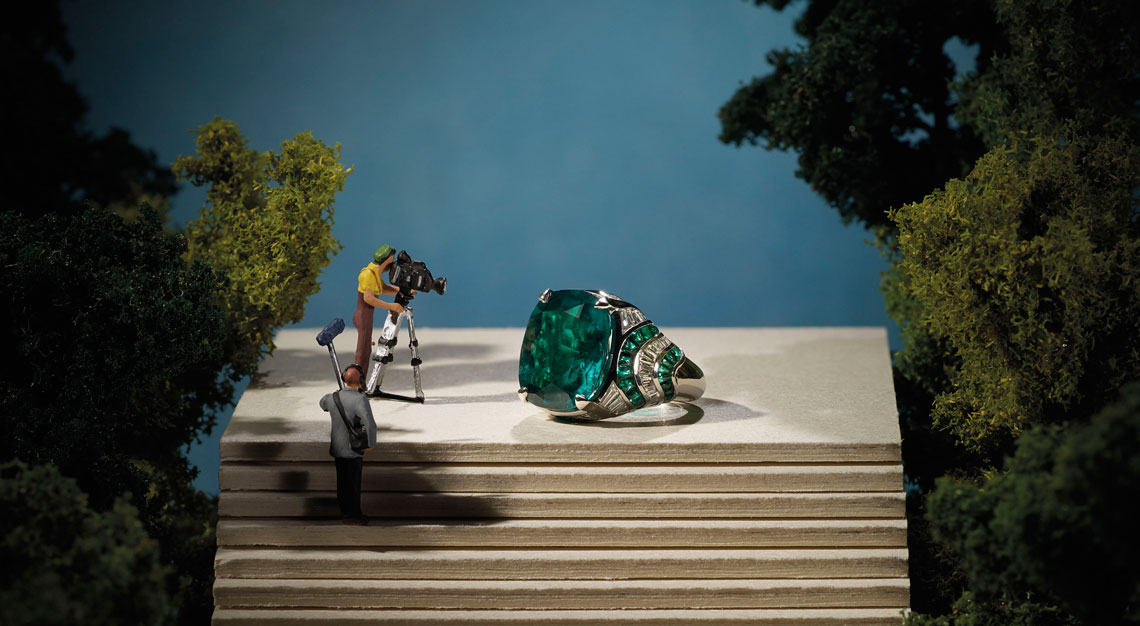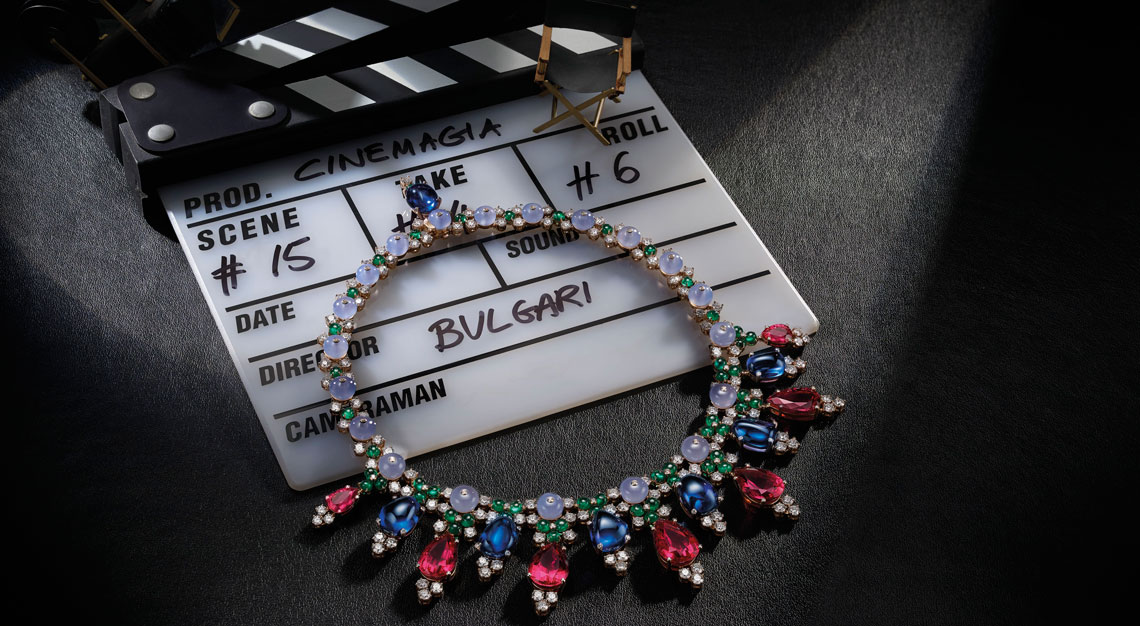 Other Hollywood divas and icons who famously wore Bvlgari's creations included Audrey Hepburn, Anita Ekberg, Ingrid Bergman, Sharon Stone, Nicole Kidman and more.
Bvlgari's relationship with cinema continues today in numerous film festivals all around the world. The Roman high jeweller has sponsored the Berlinale, the Cannes Film Festival, La Biennale di Venezia. Most recently, it was a part of the Shanghai International Film Festival.
In addition, Bvlgari is the official jeweller of the Tribeca Film Festival. As such it has partnered with Tribeca Studios on a multi-year short film series highlighting exceptional women who are breaking boundaries and shattering cultural norms.
A Dazzling Collection
The Cinemagia consists of over 150 one-of-a-kind creations and the key highlights include its necklaces and sautoirs. Among them, the Action! necklace, featuring the highly resistant zirconium for the first time, takes centre stage.
More than 800 hours of craftsmanship by a single goldsmith went into this majestic piece. It celebrates the groundbreaking invention of celluloid in 1885 with its remarkably flexible body encrusted with 32 carats of pavé diamonds.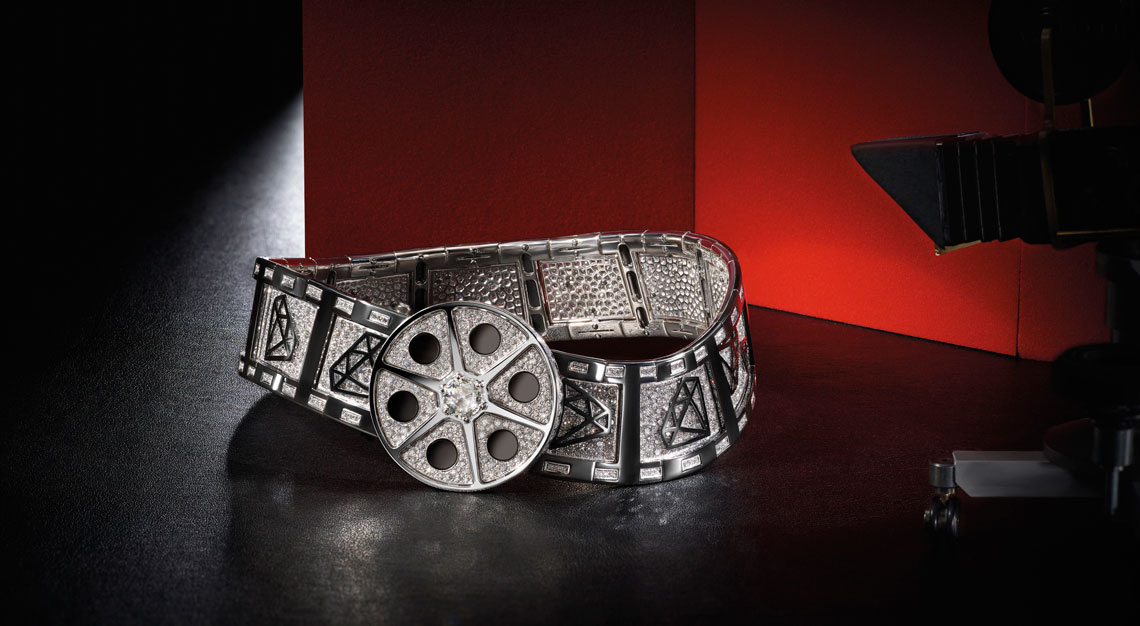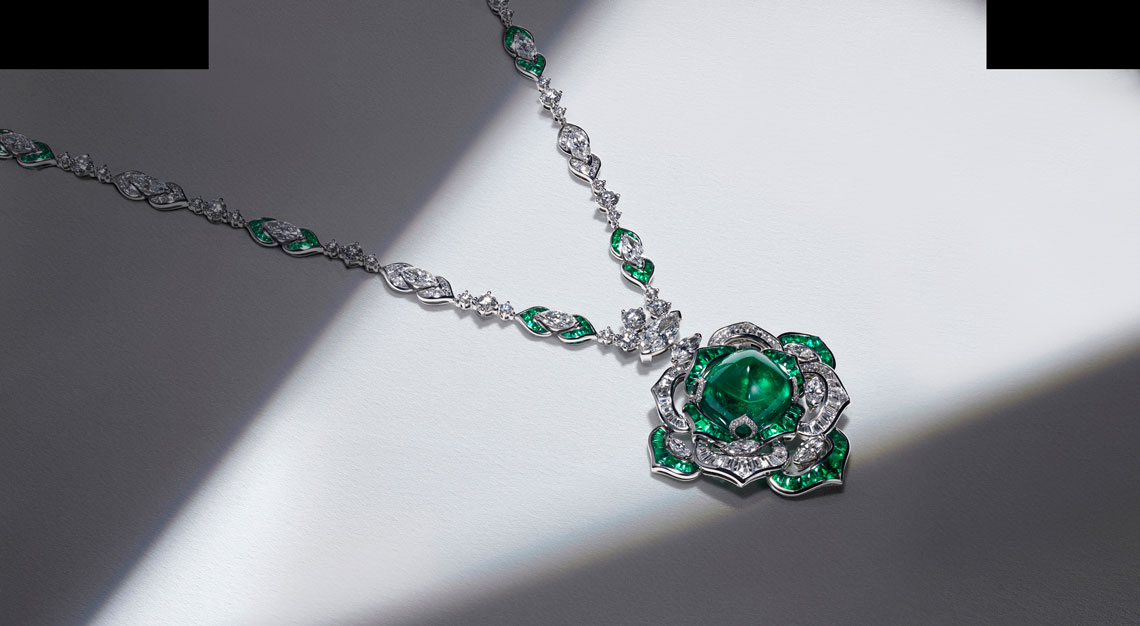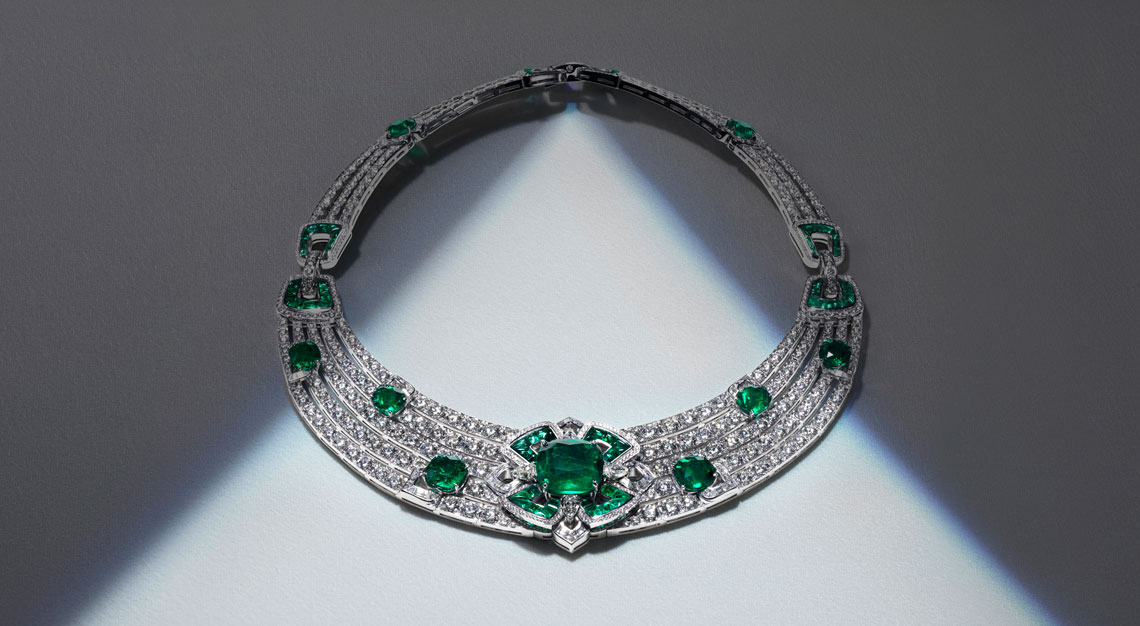 Bvlgari is of course a big advocate of coloured stones, especially emeralds. And as expected, they feature prominently in the collection. The Emerald City necklace evokes the brilliant green skyline of that eponymous capital of Oz, with a show-stopping 21.49 carat cabochon stone.
Other pieces highlighting an emerald centre stone include the Emerald Affair sautoir (24.46-carat octagonal step cut), the Gina sautoir (34.73-carat cabochon) and the Forever Emeralds necklace (24.31-carat cabochon).
The Farnese Blue Diamond
Another highlight in the Cinemagia collection is a very rare and special stone called the Farnese Blue Diamond, which Bvlgari had acquired at auction in May 2018. The jeweller has yet to reveal its plans for this exceptional 300-year-old stone.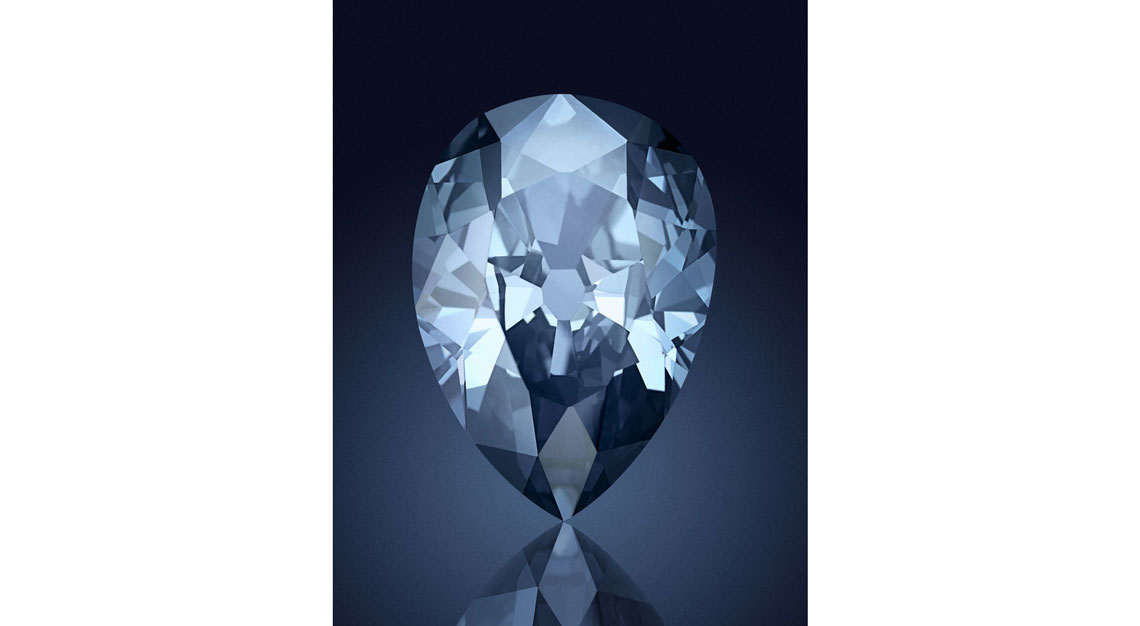 Given its royal heritage, however, Bvlgari has considered a tiara and necklace combination which would be an amazing homage. Yet keeping in mind that the Farnese Blue was once worn on a tie pin by successive dukes of Parma, Bvlgari designers have also imagined it featured on a men's signet ring.
Never before has Bvlgari created a piece of jewellery around a "violet-ish blue" diamond, so the Farnese Blue represents a new chapter for the brand – one which jewellery connoisseurs around the world eagerly await.