Atmospheric, raucous and mellow
—
these jazz joints are some of the best our sunny island has to offer
I remember hearing Chet Baker playing for the first time; a coaxing, tender sound, genuine and from the heart—the earnest unification of muted trumpets and dreamy piano keys. I remember Nina Simone's bone-shaking voice, vindictive and rapturous; she seemed to explode with fervour every time I heard her sing. Jazz rides the line between chaos and order; it serves as the only genre that possesses the ability to send me into a deep pensive state of melancholy one day, and feet shuffling vitality the next. 
The versatility jazz endows upon itself means that it is universally enjoyed among people of different backgrounds, across various different settings. Though jazz can be appreciated within the solace of your own comfort, sharing it in the presence of your partner, friends or family can offer a completely different experience. From intimate bars to swanky lounges and grungy joints, here's our edit of the best spots to treat your ears to an unforgettable night of jazz music.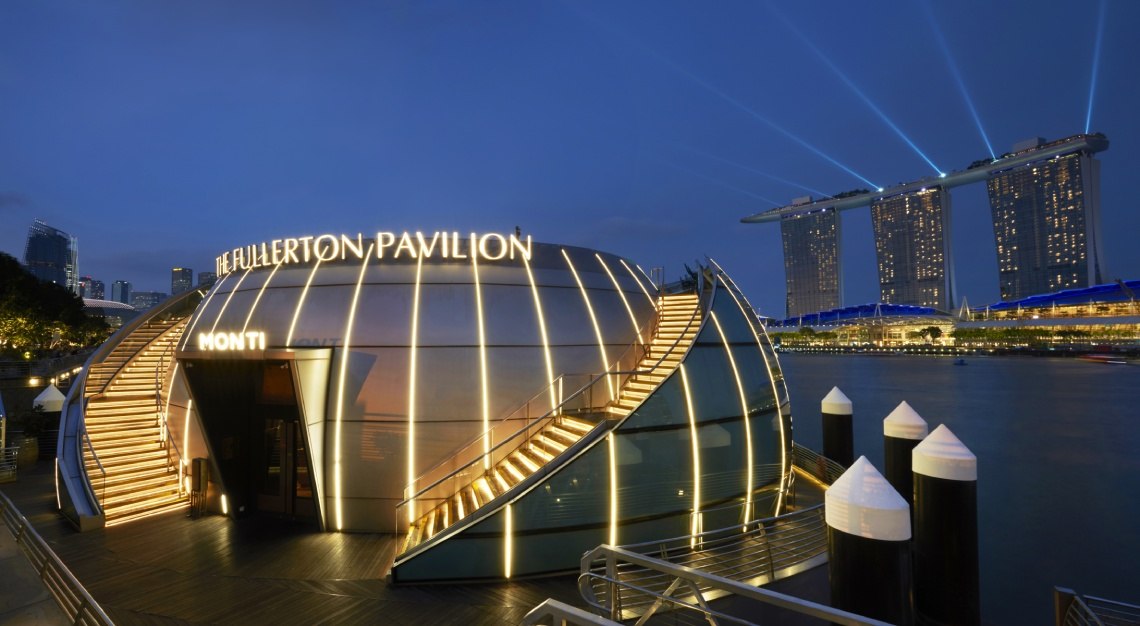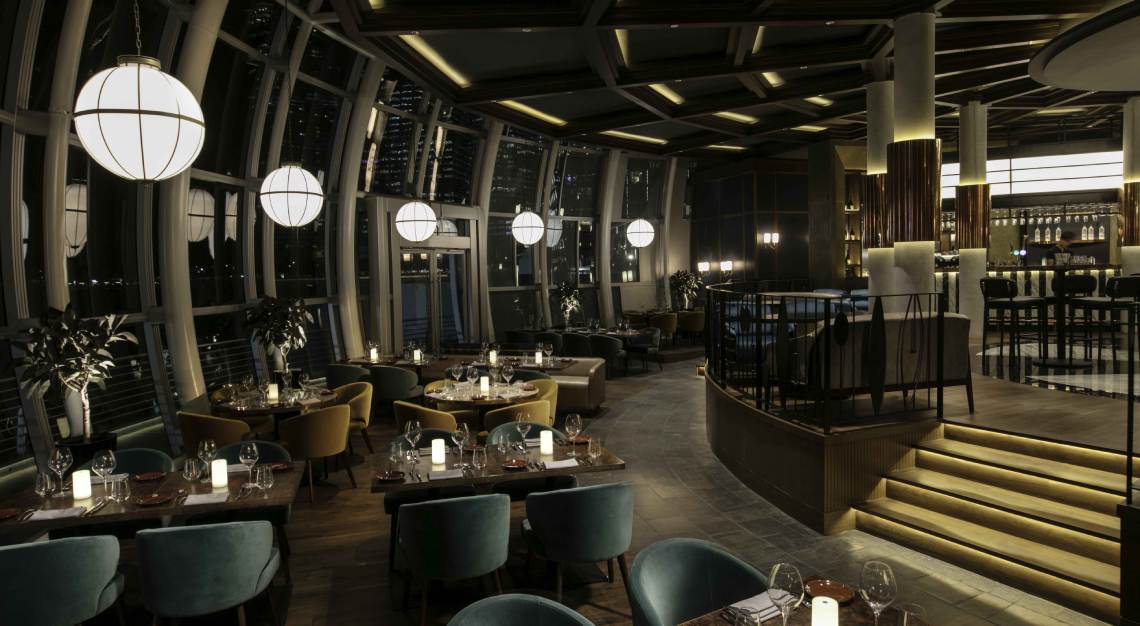 Monti
What about: Folks hunting for the most beautiful jazz venue on the list might want to read on. Opened in 2017, Monti is in contention for not only being the most beautiful jazz lounge in Singapore, but in the world. Standing by its own on the Fullerton Waterfront, the Italian restaurant, bar and lounge commands an entrancing view of the surrounding structures located across the bay such as the ArtScience Museum, Singapore Flyer, and Marina Bay Sands. The dome shaped establishment accentuates the mesmerising view of the cityscape with its large glass panels wrapping around the interior. An open-air rooftop terrace is a separate bar where guests can get together and rub shoulders for a more casual experience.
Live jazz music is hosted in the lounge every night, with an ambitious lineup of international, regional and local acts. Expect sub-genres ranging from Classic Jazz with Blues, Soul and even more esoteric styles such as Skunk Jive. Paired with a specially curated menu of jazz-inspired cocktails, Monti offers a pulsating nightlife, authentic to jazz and all it has to offer.
Robb tip: Monti hosts a Happy Hour everyday from 4pm to 10pm, so be sure to capitalise on the alcohol as much as your liver can handle during that time frame.
Monti
Fullerton Pavilion
82 Collyer Quay
Singapore 049213
Tel: +6535 0724 / 9111 5529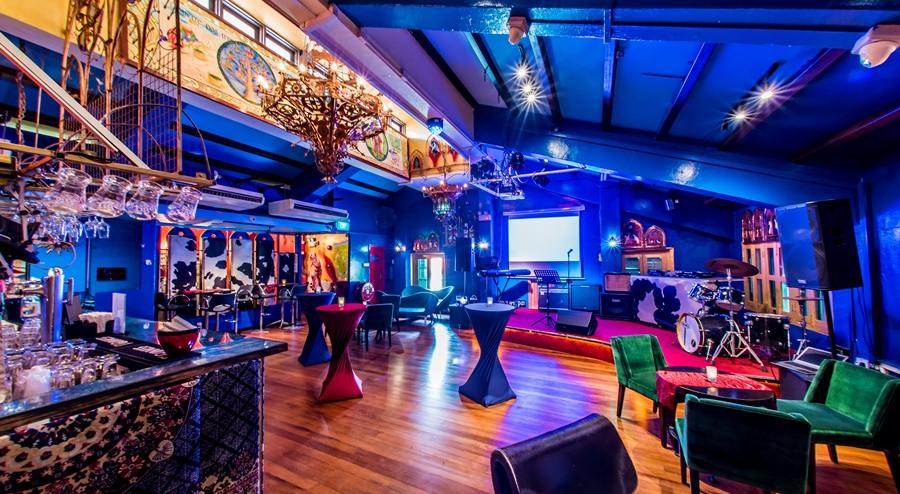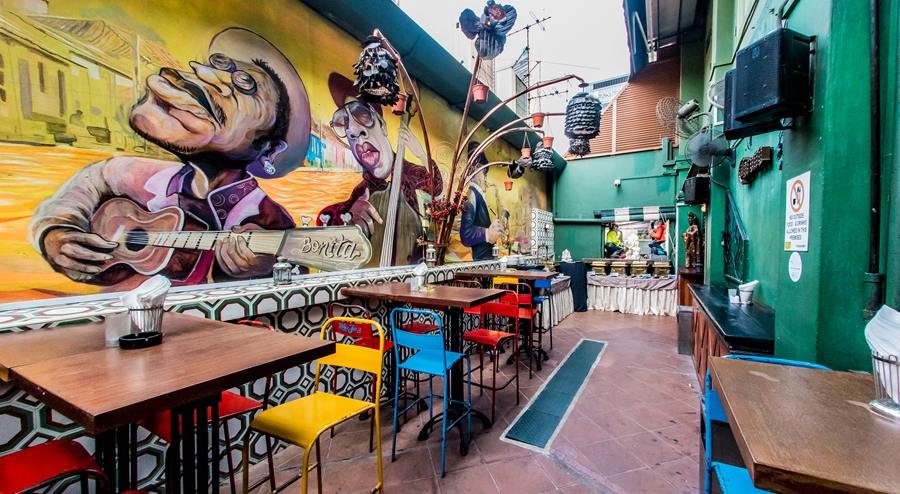 Blu Jaz Cafe
What about: Tucked away in a three-storey shophouse in Kampong Glam is the famed jazz bar with over 18 years under its name. Widely regarded as the go-to playground in Singapore for live jazz music, Blu Jaz is considered to be an institution to many for its illustrious history pioneering live music venues. This cafe has become an essential cog in Singapore's music ecosystem. Expats, or even locals looking to experience local nightlife without filters, will enjoy this sanctum. Spread out across different levels, Blu Jaz presents three different options when it comes to ambience. Kick back with friends outdoors on the garden patio and appreciate a kaleidoscope of wall murals, head into the dinning area to enjoy live performances in a bohemian setting, and unwind at the second and third floor lounges for a more relaxed experience.
While jazz remains the main highlight, the cafe offers a range of different live performances—from Latin to funk, soul to R&B, and even slam poetry—depending on the night you choose to visit, you could be faced with a completely different experience. Check their website to stay up to date with upcoming performances.
Robb tip: Though Blu Jaz has plans of eventually including live performances in the Pekin Street outlet, only the Bali Lane outlet offers live music at the moment. So, make sure to head down before it gets too busy especially during the weekends, usually after 8-9pm to secure yourself good seats as Blu Jaz fills up quickly.
Blu Jaz Cafe
Kampong Glam
11 Bali Lane
Singapore 189848
Tel: +65 9199 0610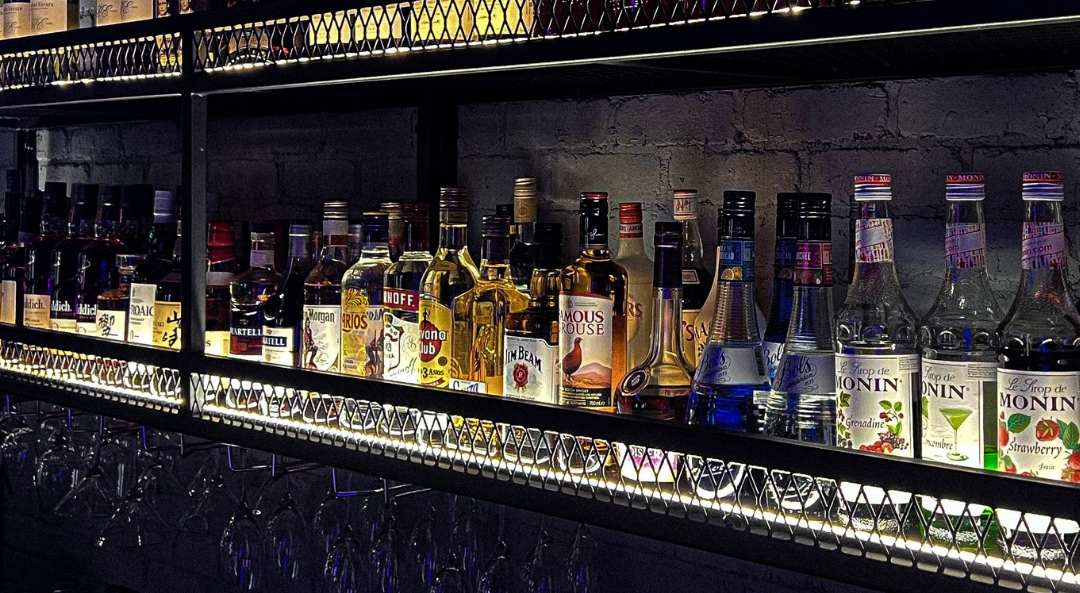 Simply Jazz by Tin Box
What about: Dubbed as Singapore's own king of jazz, Jeremy Monteiro is widely regarded as the single most important living person for the jazz scene in Singapore. Just late last year, the jazz maestro partnered with Tinbox to open a new jazz club and restaurant called Simply Jazz. Located in the alluring and enchanting Chijmes, Simply Jazz features a carefully curated range of sub-genres ranging from bebop and straight-ahead jazz to Latin and contemporary jazz.
Live music will be available daily except on Mondays and Sundays. Led by veteran jazz musicians with the occasional jam sessions every Tuesday, the music presented is sure to regale you and your companions.

Robb tip: As recommended by Monteiro himself, the scallop and avocado ceviche served in kueh pie-ti cups, rack of lamb, capellini pasta and beef medallions are some of the best the menu has to offer.
Simply Jazz by Tin Box
Chijmes
30 Victoria St, B1-07
Singapore 187996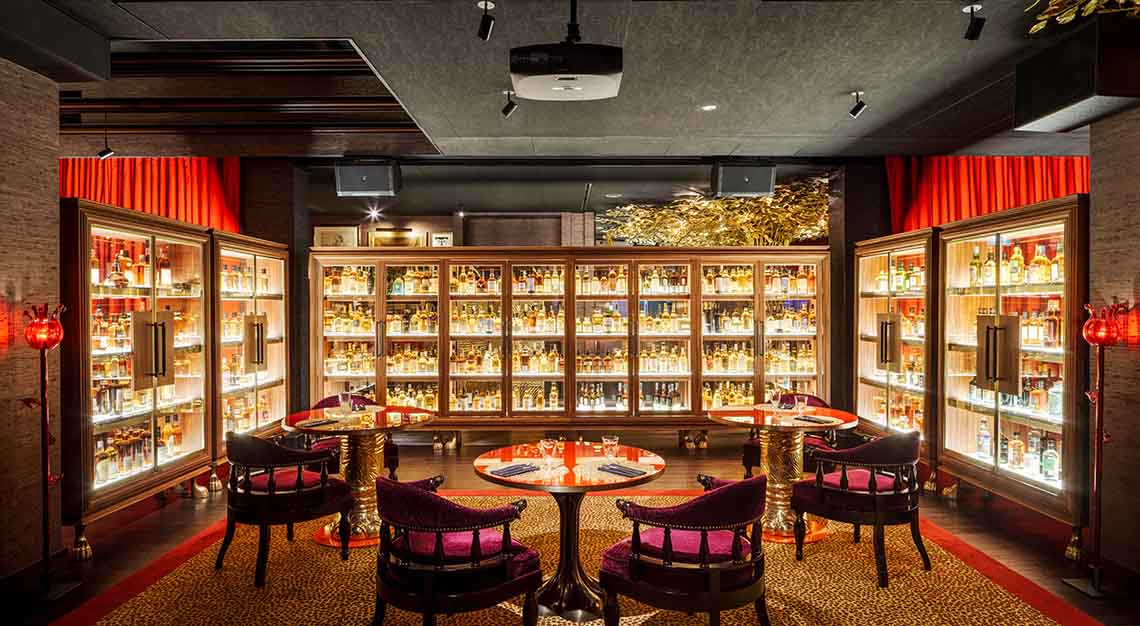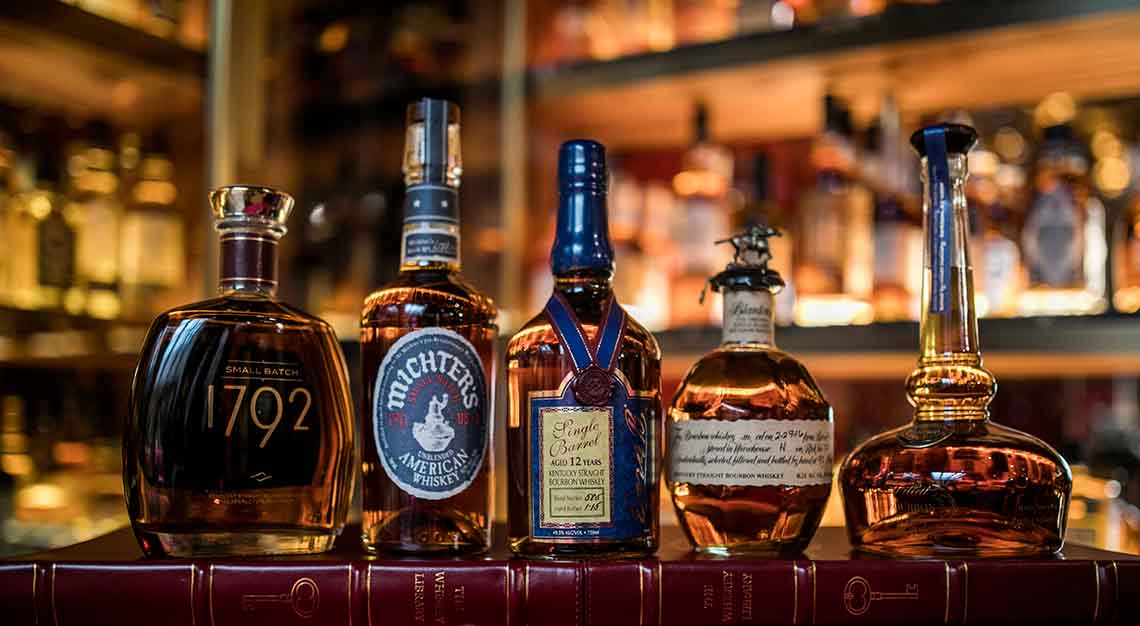 The Whiskey Library & Jazz Club
What about: For those serious about their alcohol, look no further than The Whiskey Library & Jazz Club. Stowed away in The Vagabond Club, Singapore's first experience-driven luxury boutique hotel is home to more than 1,000 bottles of rare award-winning whiskies from the finest distilleries around the globe. The painstakingly curated collection whiskies feature liquor hailing from countries like Scotland, Ireland, Japan, France and the US to name a few. Adorned with plush velvet banquettes, dim lighting, idiosyncratic art, and a dazzling display of spirits, The Whiskey Library & Jazz Club compels you to lose yourself in the ritzy and seductive glamour of the golden age.
The club offers an extensive lineup of live performances extending from jazz stories, book readings, artist evenings, musical showcases, to even independent film premieres. To encounter a truly authentic jazz experience, reserve your Wednesdays, Thursdays, Fridays and Saturdays for Jazz & Whiskey Nights where velvety jazz tunes and vocals enclave the entrancing atmosphere.
Robb tip: Sign up for invites on their website to reserve seats to their bespoke experiences as the establishment only hosts up to 75 guests. 
The Whiskey Library
The Vagabond Club Singapore
39 Syed Alwi Road
Singapore 207630
Tel: +65 6291 6677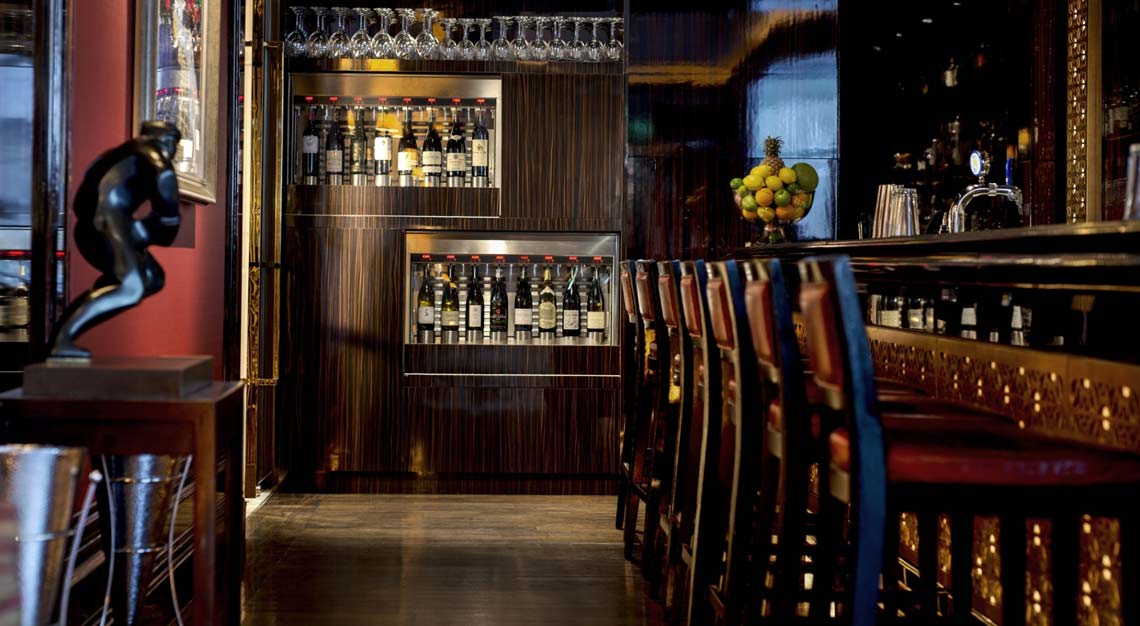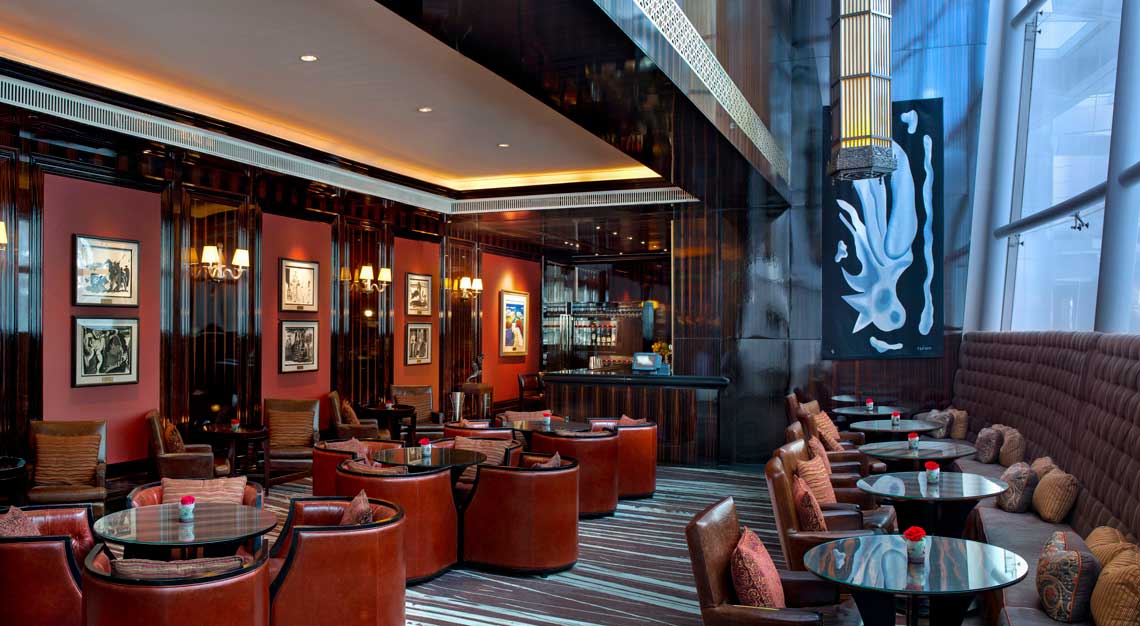 Astor Bar
What about: There's no better place to kick back and relax in a plush leather armchair than at this elegant gentleman's lounge at the unparalleled St Regis Singapore. This celebrated hotel chain's jazz roots run all the way back to the jazz age, when the St Regis New York played host to greats including Count Basie, Duke Ellington and Buddy Rich.
Today, the St Regis continues to uphold this much loved tradition with the appointment of jazz singer-songwriter Jamie Cullum as its Connoisseur. He is also the ambassador for its Jazz Legends series and has performed at St Regis hotels around the world, including Singapore. At the Astor Bar, resident jazz pianist-singer Ron Sinclair charms guest daily with his dulcet vocals for a smooth, relaxing end to the night.
Robb tip: Try the Chilli Padi Mary, a riff on the classic Bloody Mary which was invented at the King Cole Bar in St Regis New York.
Astor Bar
The St Regis Singapore
29 Tanglin Road
Singapore 247911
Tel: +65 6506 6859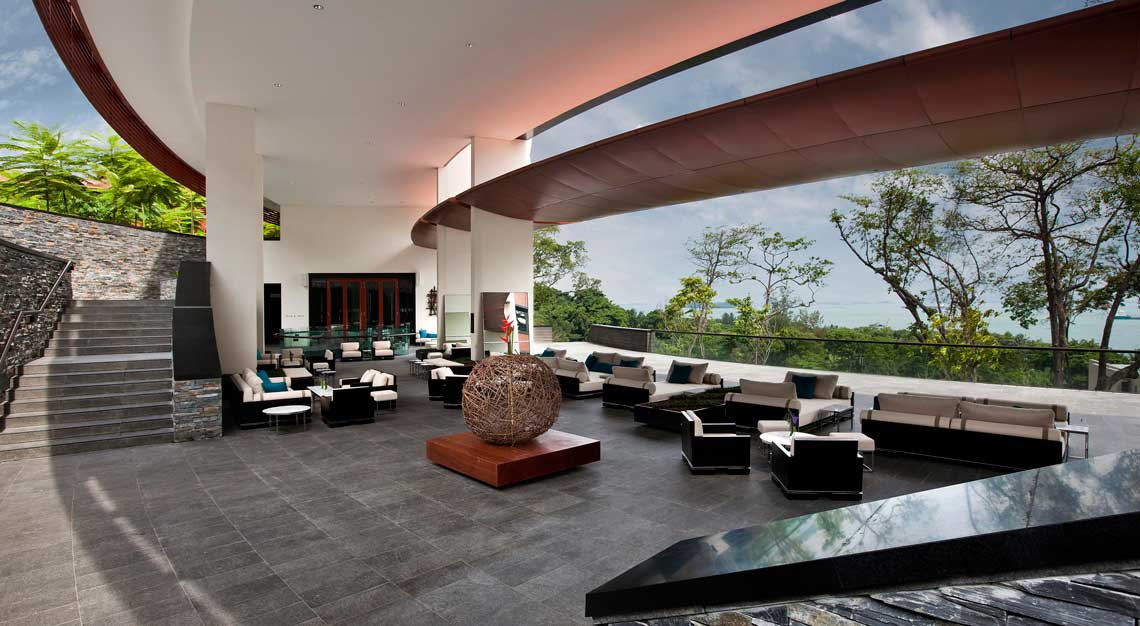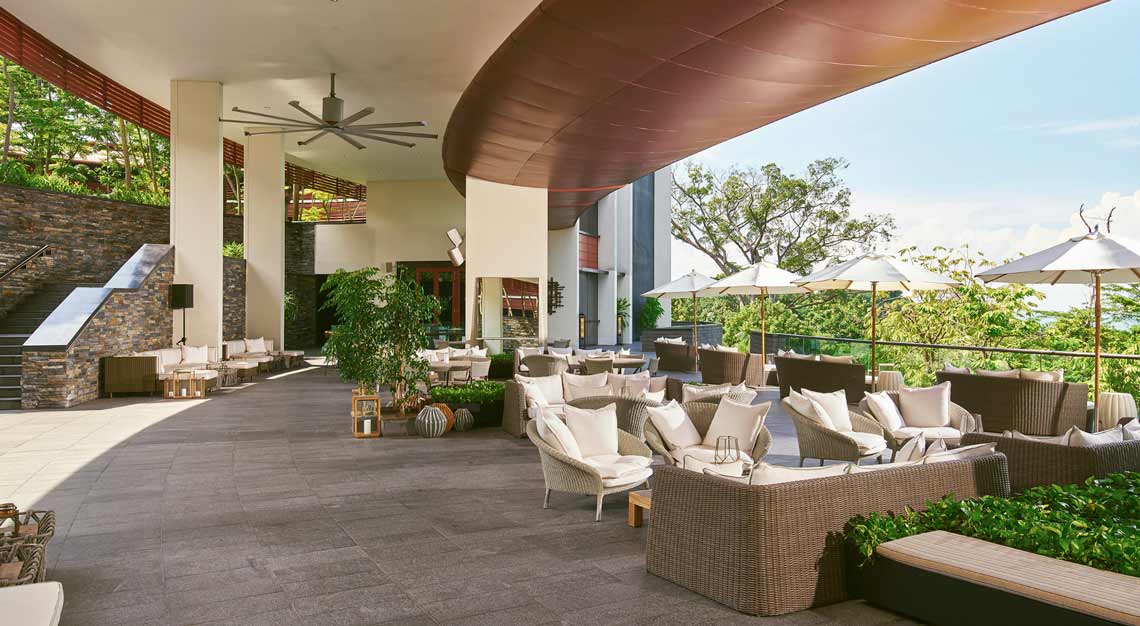 Bob's Bar
What about: Put on your dancing shoes before you cross the bridge to get to Bob's Bar in Sentosa. Located in the elegant Capella Singapore, this alfresco Cuban-inspired bar is a sweet spot to visit when you just want to get away from it all. Go on a Friday night, when the Latin jazz band kicks things up a notch with groovy tunes for you to trot out your best salsa or swing moves. Best done after a round of Caribbean-inspired cocktails, like a freshly pressed mojito or heady punch, which will certainly add to the free-wheeling vibe.
Robb tip: On other nights, there's a mix of acoustic, lounge or jazz, so call ahead to find out who's slated to perform.
Bob's Bar
Capella Singapore
1 The Knolls
Sentosa Island
Singapore 098297
Tel: +65 6591 5047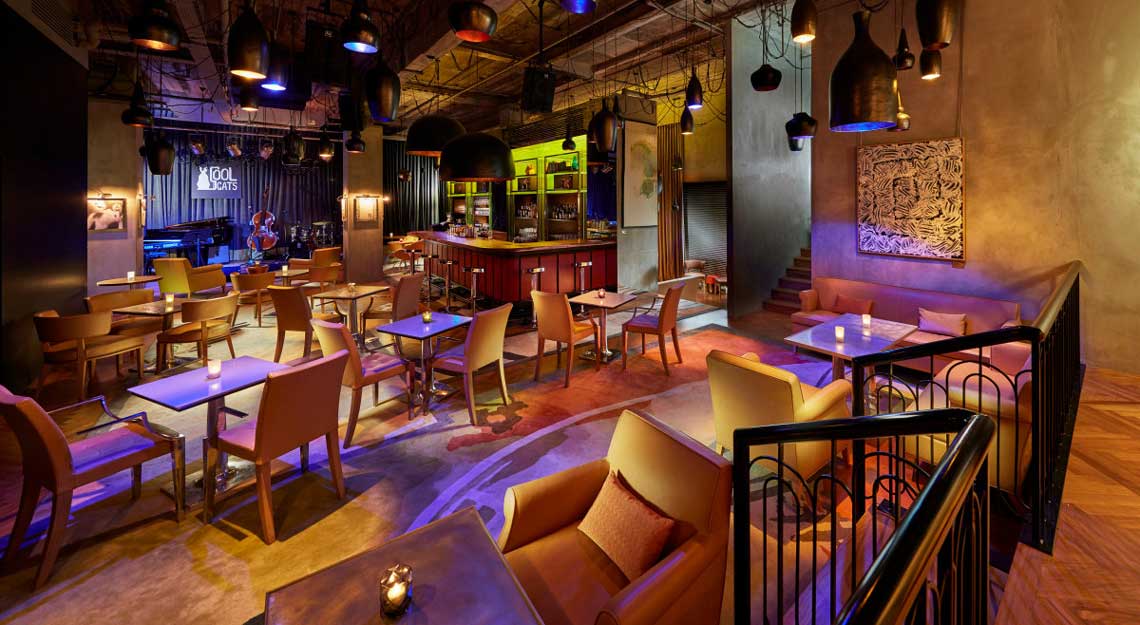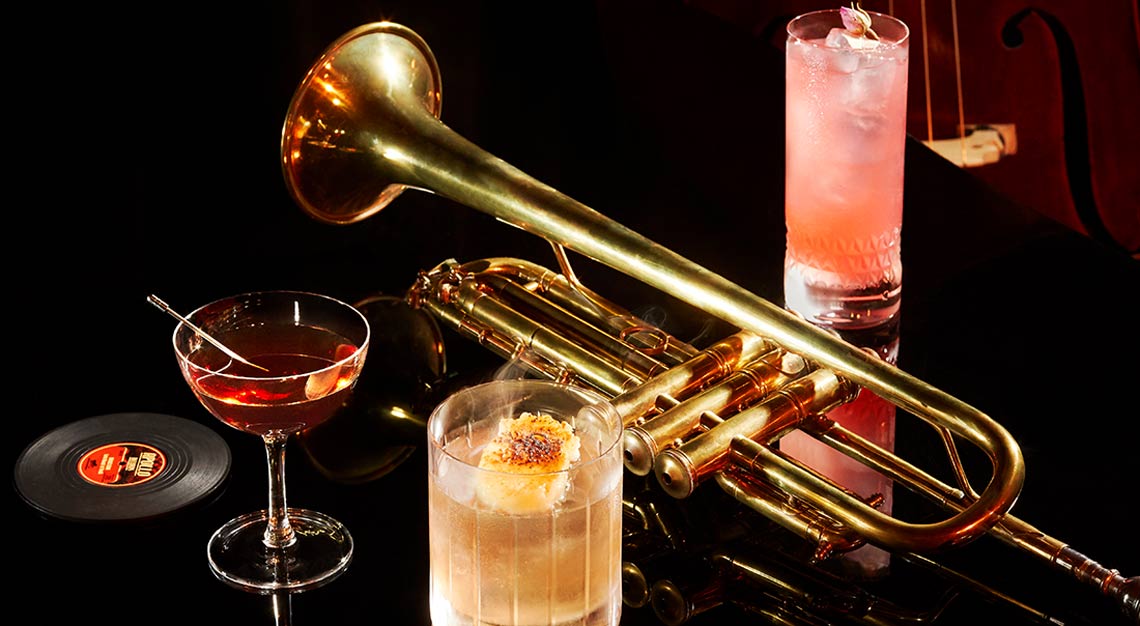 Cool Cats
What about: This may just be our favourite jazz bars in the city. Expect local and international music acts to serenade you with the likes of jazz and R&B. It also doubles as a speakeasy, where you'll can either order from a list that includes a mix of modern mixology and traditional classics, or leave it in the good hands of the bartender. Its sister establishment on the second floor, Madame Fan, also hosts regular live performances.
Robb tip: Advance bookings are the best way to go, as this bar gets full real quickly on Fridays and Saturdays.
Cool Cats
The NCO Club
32 Beach Road
Singapore 189764
Tel: +65 6818 1908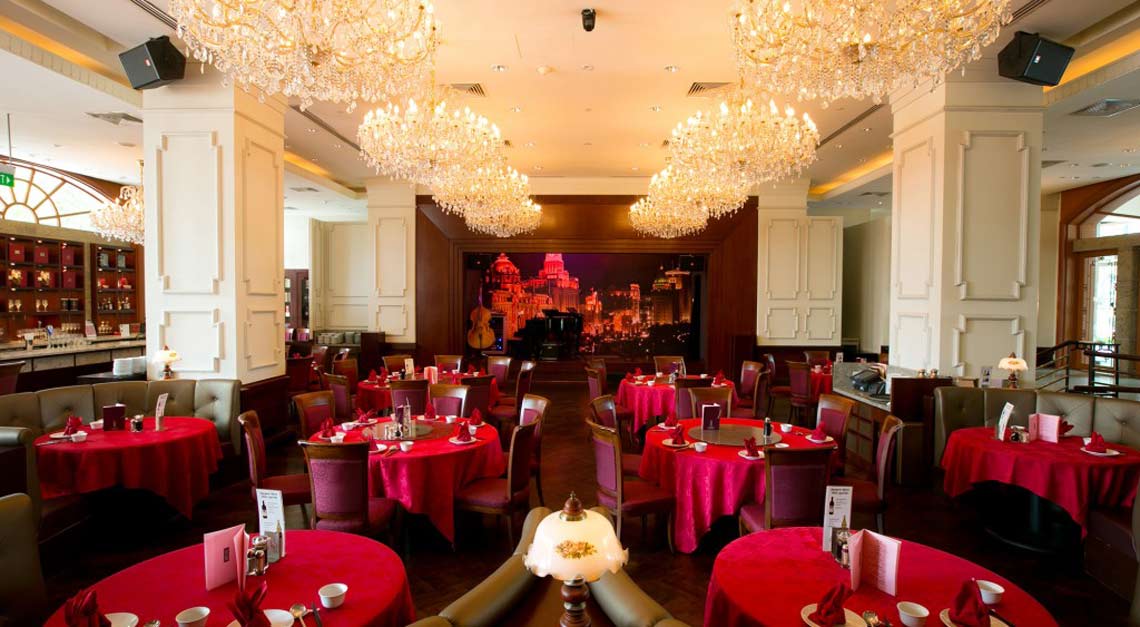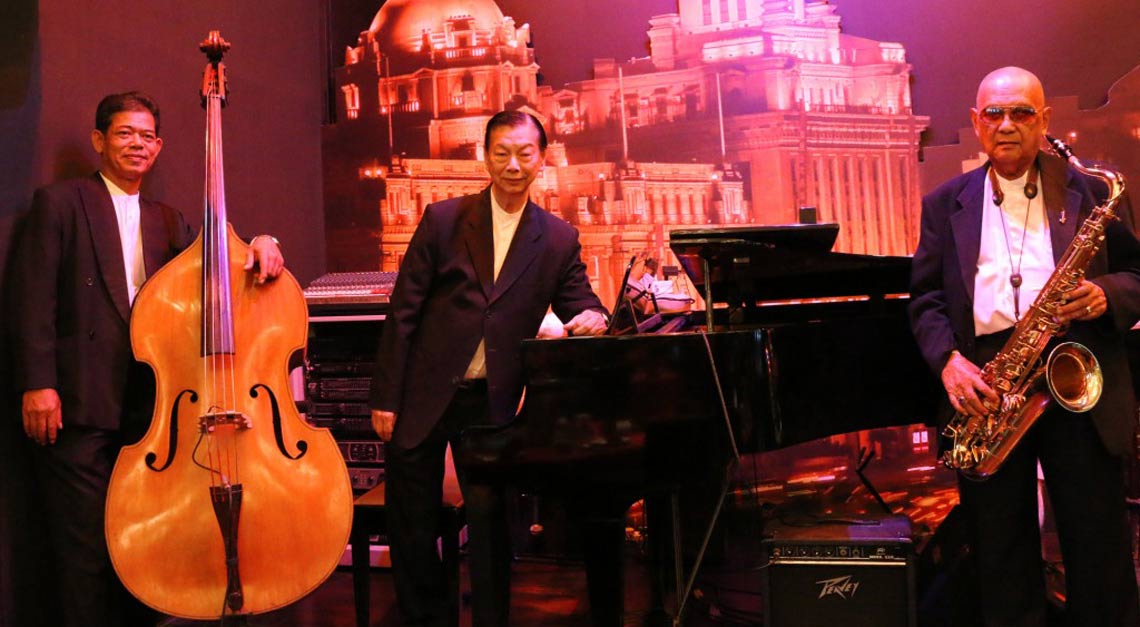 Grand Shanghai Restaurant
What about: Take a trip back in time to the legendary Bund in 1940s Shanghai at the Grand Shanghai Restaurant. This Chinese restaurant serves up a classic menu of dishes like Sliced Marinated Pig's Ear and Peking Duck, as well as a selection of lesser known Chinese wines. They are perfect accompaniments to the night's entertainment, a Shanghainese jazz trio led by a 70-year-old pianist. They play a charming mix of familiar Chinese favourites and jazz melodies, and will heed to song requests if possible.
Robb tip: Like your Suckling Pig? Make sure you order that a day in advance.
Grand Shanghai Restaurant
King's Centre
390 Havelock Road
Singapore 169662
Tel: +65 6836 6866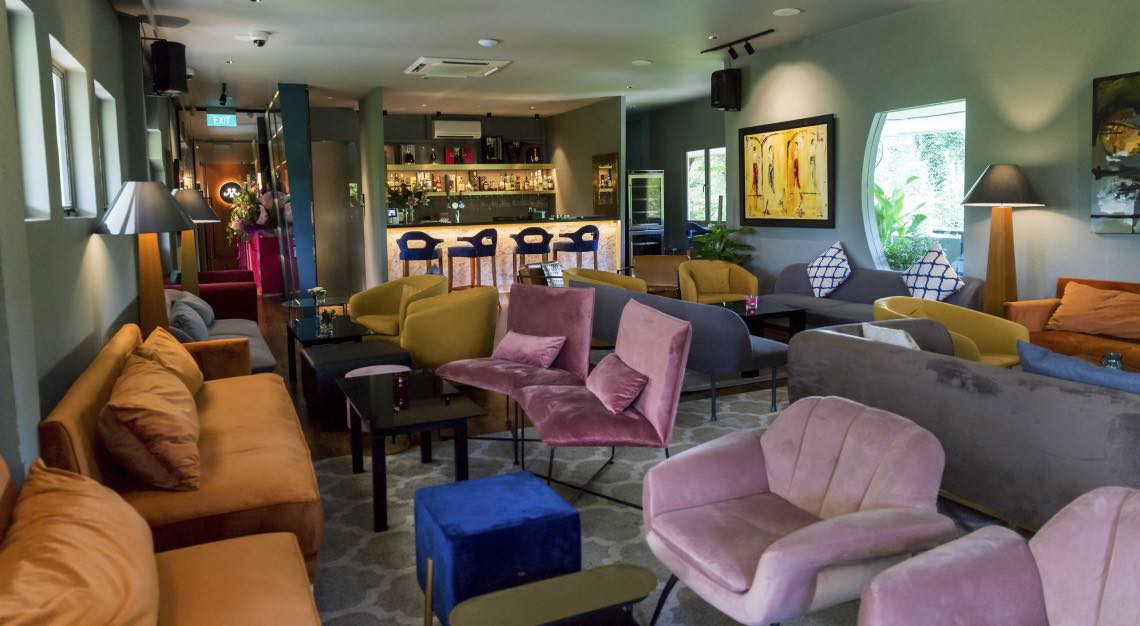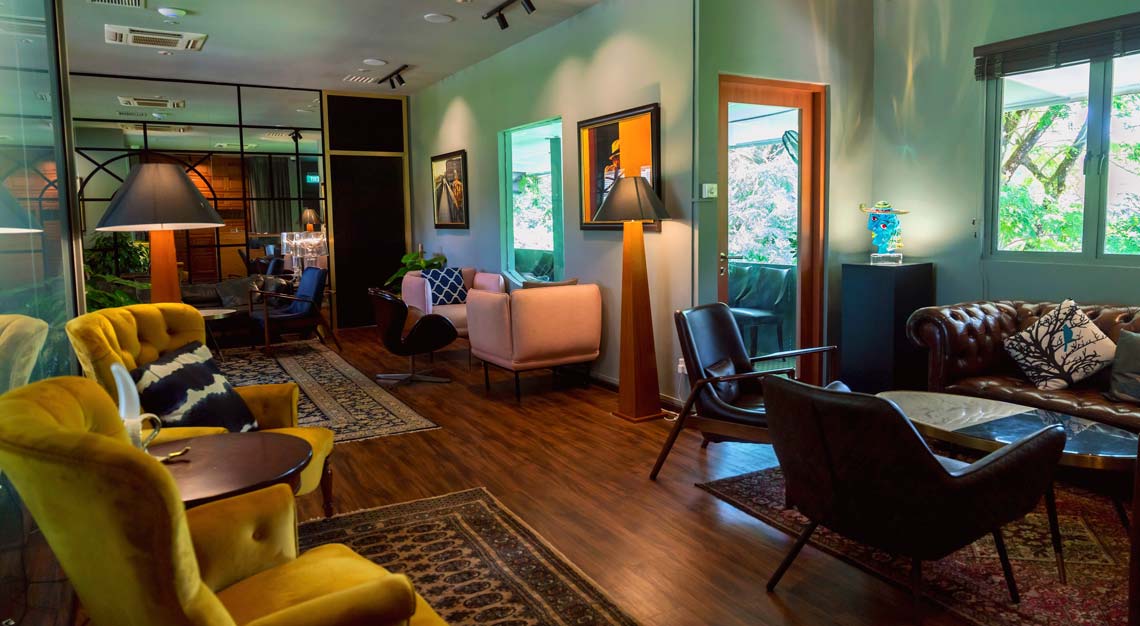 Maduro
What about: Dempsey is no stranger to live music, with the newest kid on the block being Maduro. Opened by former jazz pianist Peter Ng, you can expect an ever-changing line-up with both up-and-coming local talent and international acts; it runs from mainstays like Richard Jackson to folks like American singer-songwriter Jacqui Naylor. Ng's aim is to provide a platform for local musicians and help them grow, and judging by the crowd one Friday evening, he's certainly found the recipe for success.
Tuesdays are open mic nights, when the local youth jazz community and students from Lasalle take the stage. Admission is free on most days, with a cover charge of S$30 on Fridays and Saturdays that includes a house pour.
Robb tip: Take your pick from the wide selection of whisky to go along with bar bites like the truffle brie (get a bread basket to go with it) and duck rillette. For the famished, we recommend you first pad those stomachs at its downstairs neighbour Atout, run by the great Patrick Heuberger.
Maduro
Level 3
40C Harding Road
Singapore 249548
Tel: +65 6950 5855