The Whiskey Library aims to beguile whisky lovers with a captivating adventure
There are plenty of bars in Singapore to relax with a smooth tipple; there's even a whisky museum along Orchard Road. Now joining these popular whisky haunts is The Whiskey Library along Syed Alwi Road. Tucked away in The Vagabond Club – an eccentric 41-room hotel with a reputation for being the city's most erratic boutique hotel – The Whiskey Library is truly a second home for whisky enthusiasts.
The brainchild of luxury hotelier Satinder Garcha, whose penchant for the craft of whisky-making developed from his travels to and around Scotland, the snazzy whisky bar has a treasure trove of more than 1,000 rare and award-winning whiskies. Channeling old-world glamour, the bar's design complements The Vagabond Club's dim, romantic interiors, larger-than-life animal sculptures and outlandish furniture.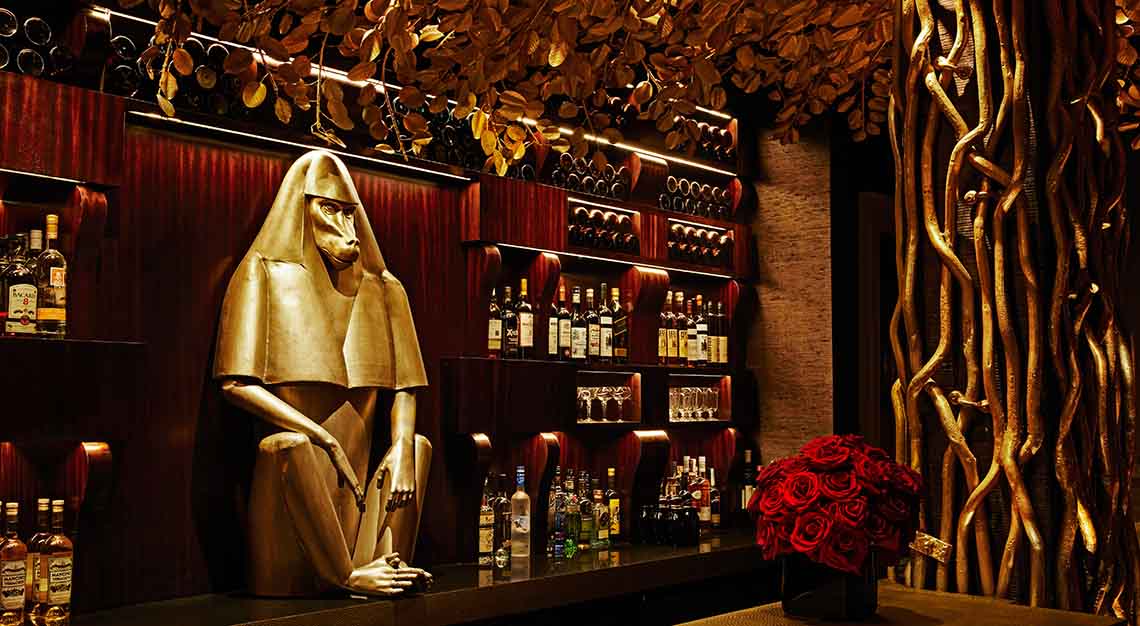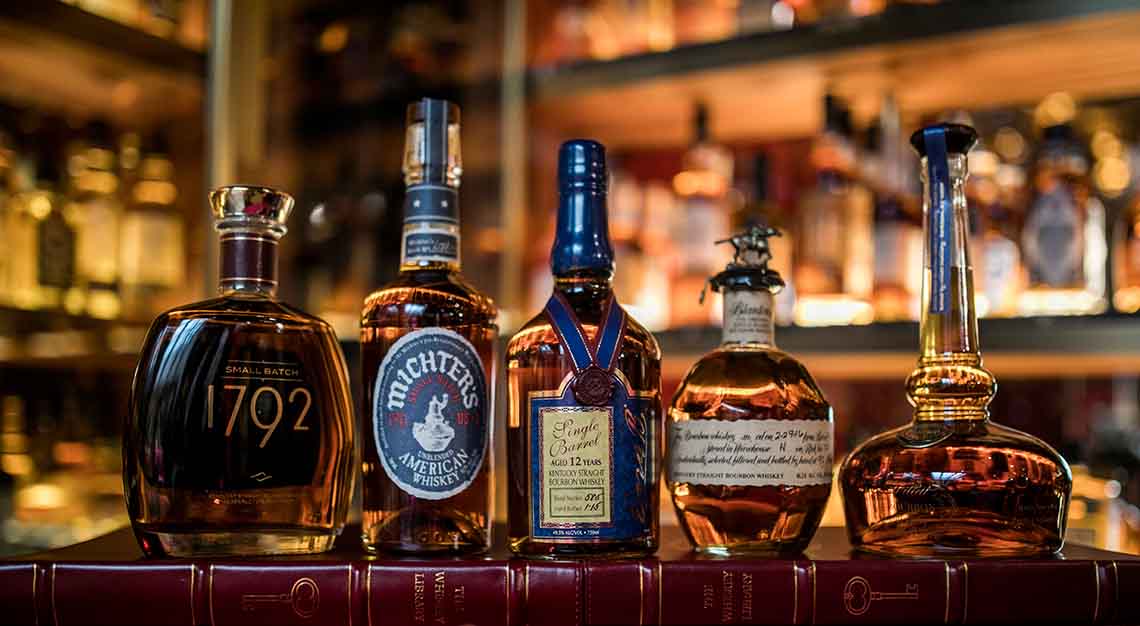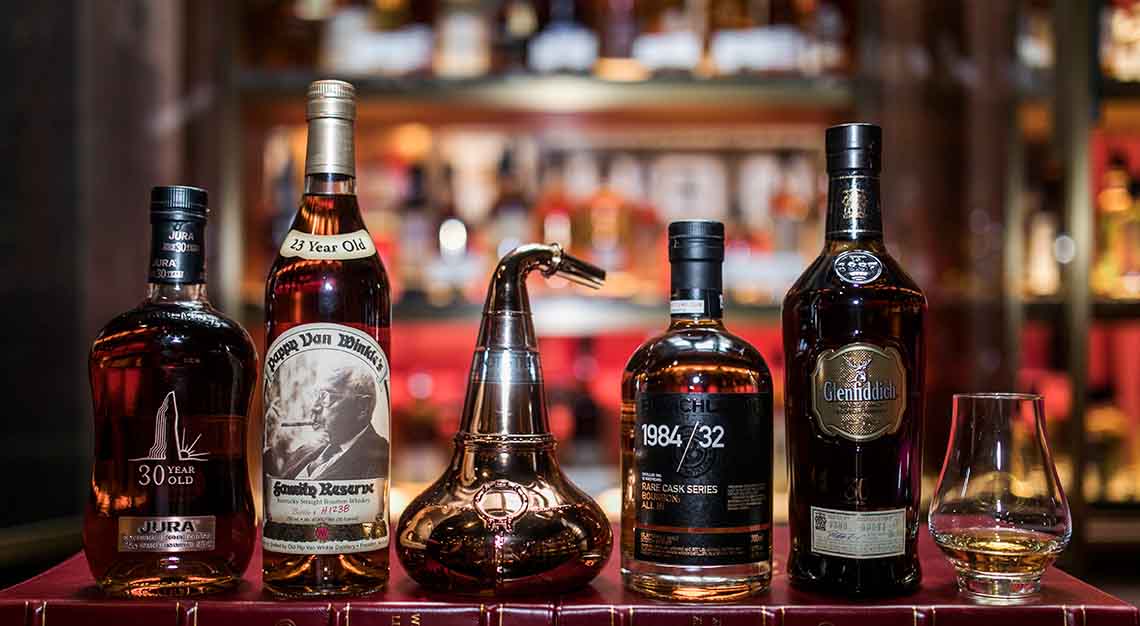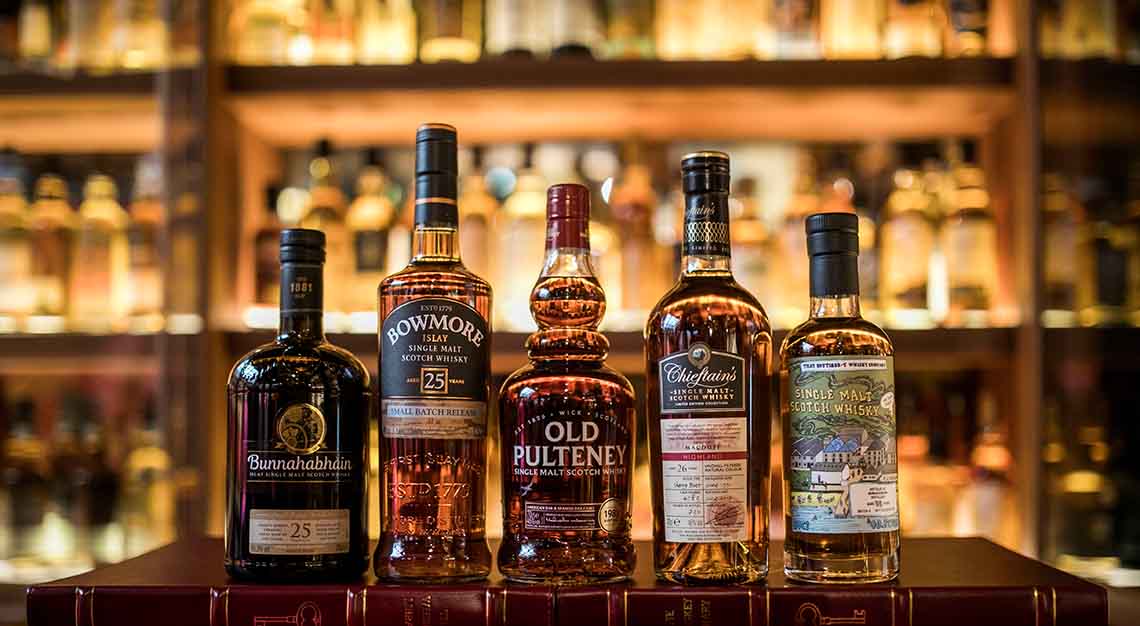 Each bottle at The Whiskey Library has been carefully curated from the finest distilleries from Scotland, Ireland, Japan, USA and more. Comprising mostly single cask and limited-edition bottles, including Lagavulin, Ledaig, Prometheus and Yamazaki, the collection is encapsulated within exquisite wooden vitrines that stand on brass claw feet – a design element that resembles the lobby's rhino reception desk. The rest of the bar is decked with round, statement-making tables and classic European chairs finished with maroon velvet upholstery.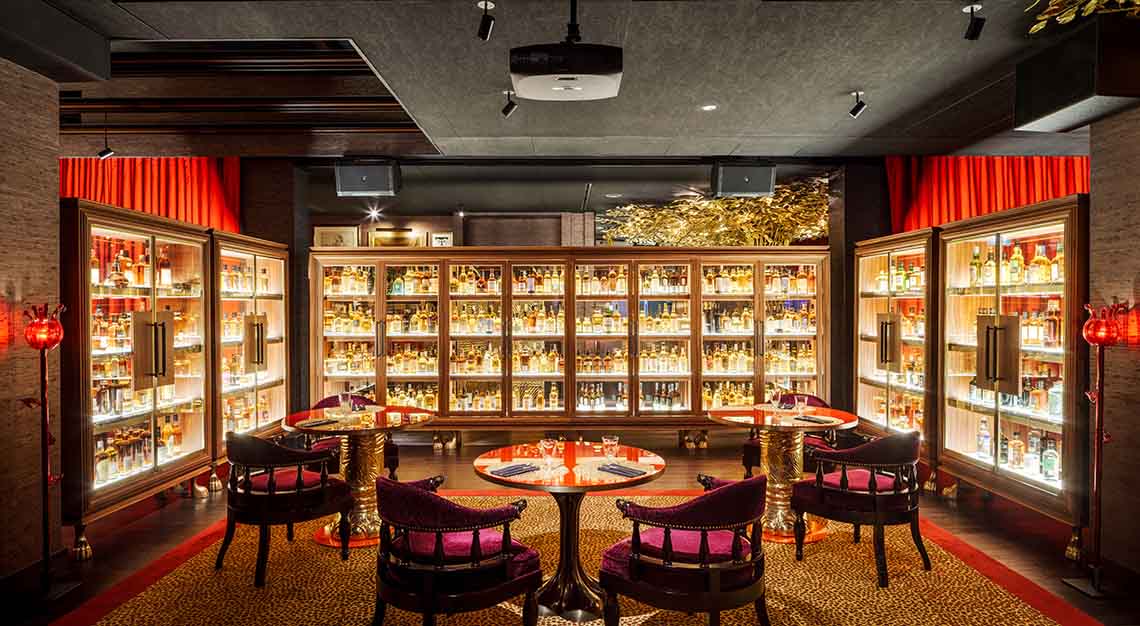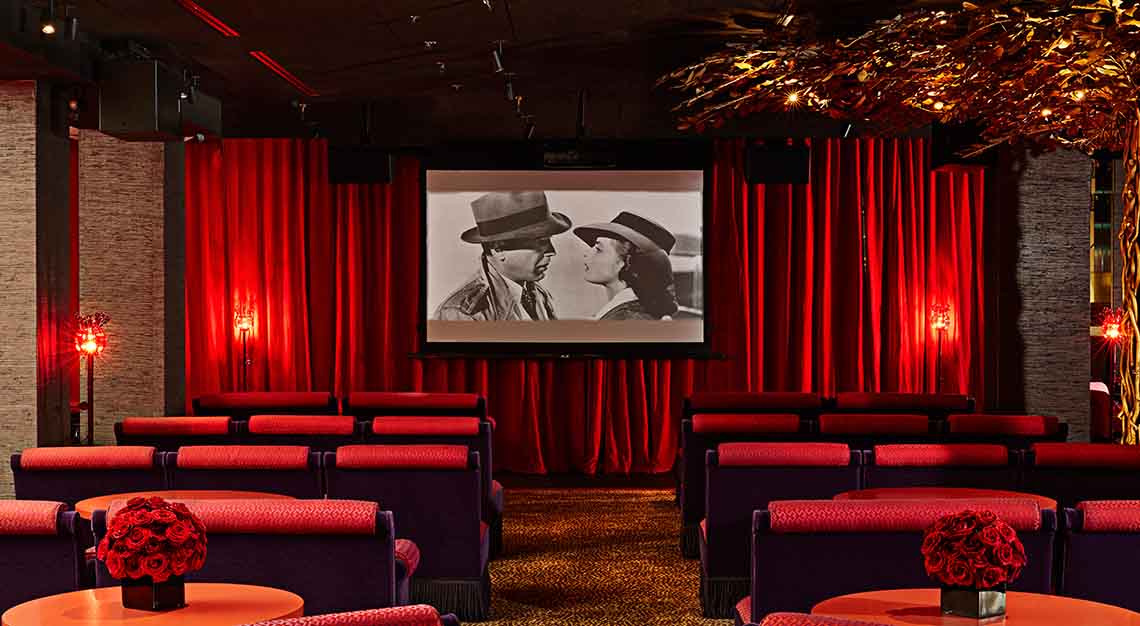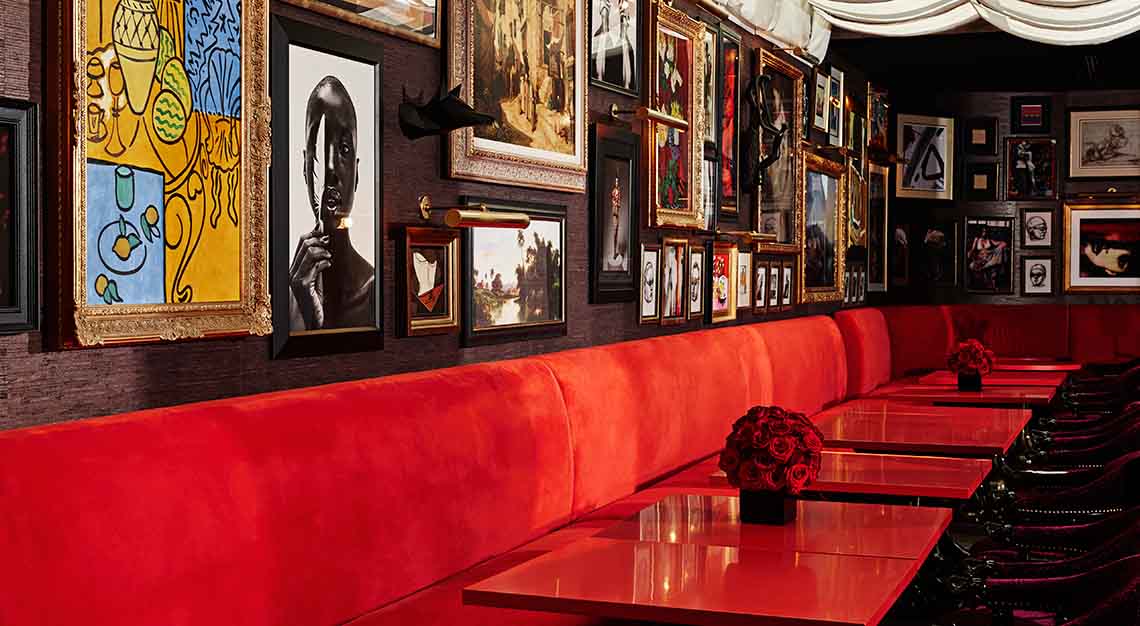 The Whiskey Library, which can host up to 75 guests, is also unique in that it offers patrons exclusive experiences such as specially curated Jazz stories, intimate theatre, book readings, artist and musical showcases and even independent film premieres. Guests will also be treated to savoury nibbles prepared by the hotel's chef de cuisine and bespoke elements such as artisanal ice and an international selection of cigars.
The best way to enjoy The Whiskey Library? Sign up for its membership programme, which offers special bottle prices and reserved seating at regular Club events and experiences. Additionally, members who purchase bottles at The Whiskey Library can store these alongside their own personal bottles in one of the bar's 80 whisky lockers, each with its own gilded, tasseled key.
The Whiskey Library
The Vagabond Club Singapore
39 Syed Alwi Road
Singapore 207630
Tel: +65 6291 6677