It's called Le Babyfoot, which simply means 'foosball table' in French
How have you been spending your free time? On our end, we've been dishing out digital initiatives to keep our readers (read: you) engaged. There's At Home With Robb, a chef series where Rishi Naleendra, Kirk Westaway and Dave Pynt have taught us how to prepare their favourite dishes each week. There's Happy Hour, which dives into the wonderful world of watches with representatives from A. Lange & Söhne, IWC and more. Then there's What's Your Takeaway, where you can order exclusive fine-dining dishes that Singapore's top restaurants are curating for us.
We've also been finding the time to unwind, browsing through Dior's cookbook, working out with smart fitness equipment and in between that, eyeing Louis Vuitton's foosball table, Le Babyfoot. It may be difficult to take the product seriously with a name like that, but it makes sense once you realise that Le Babyfoot simply means 'table football' in French.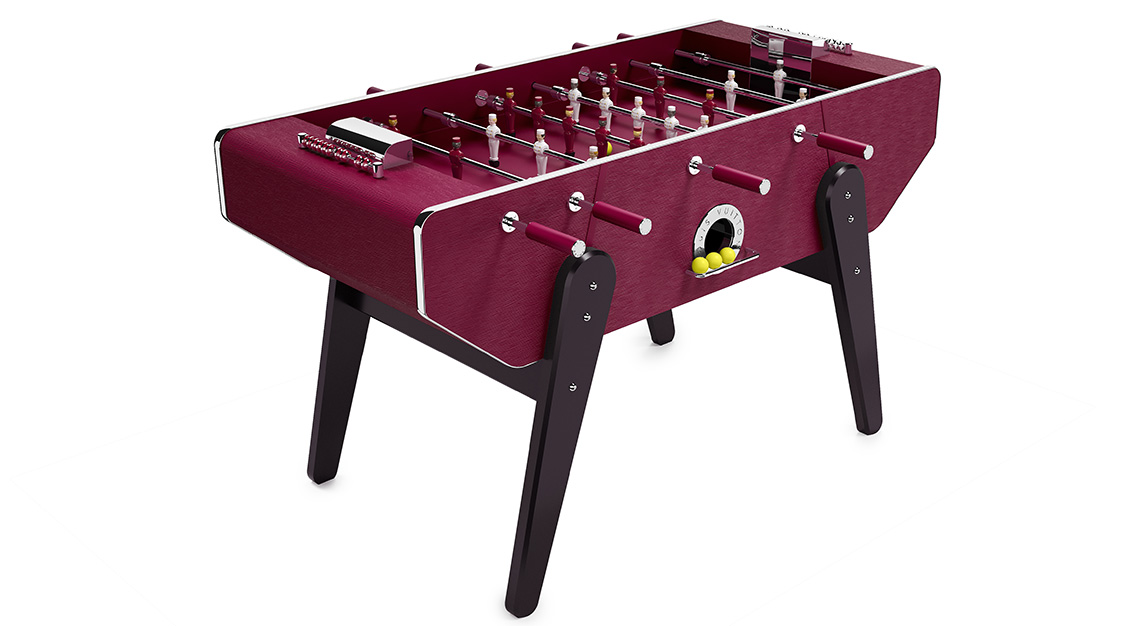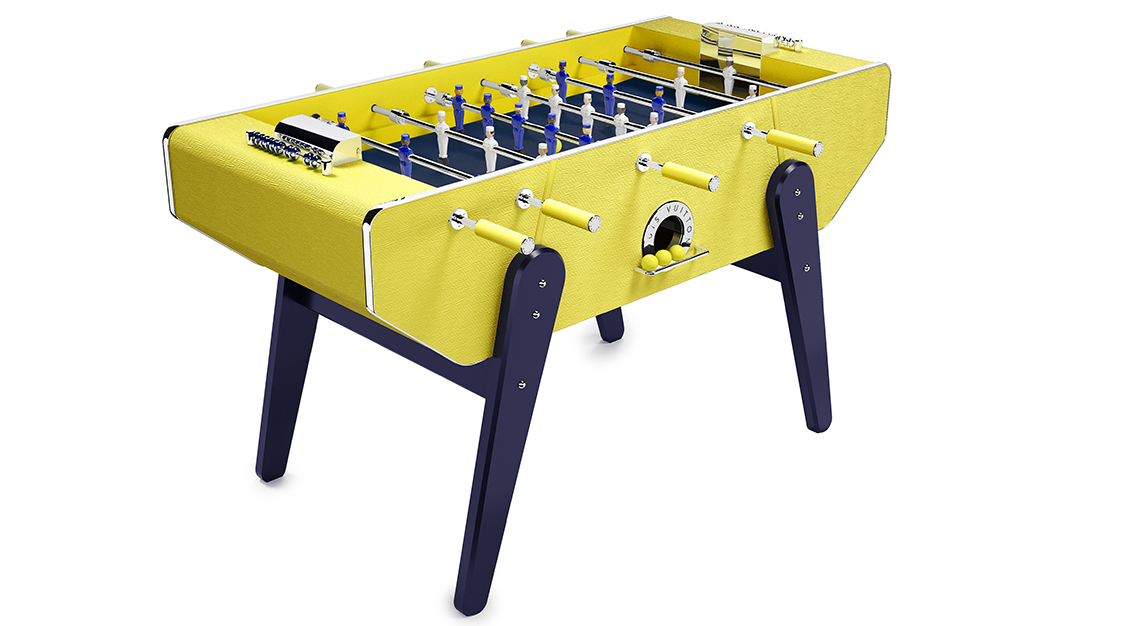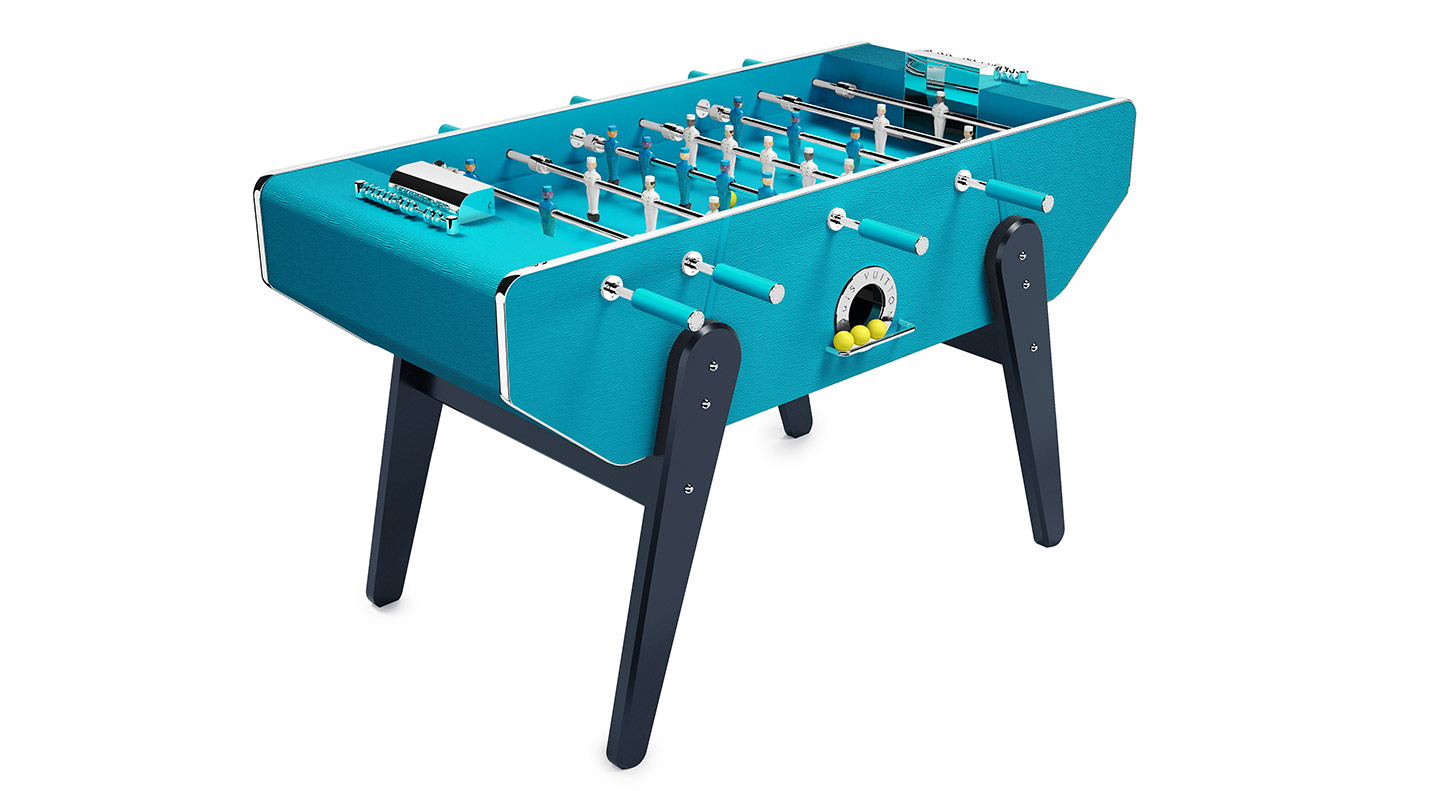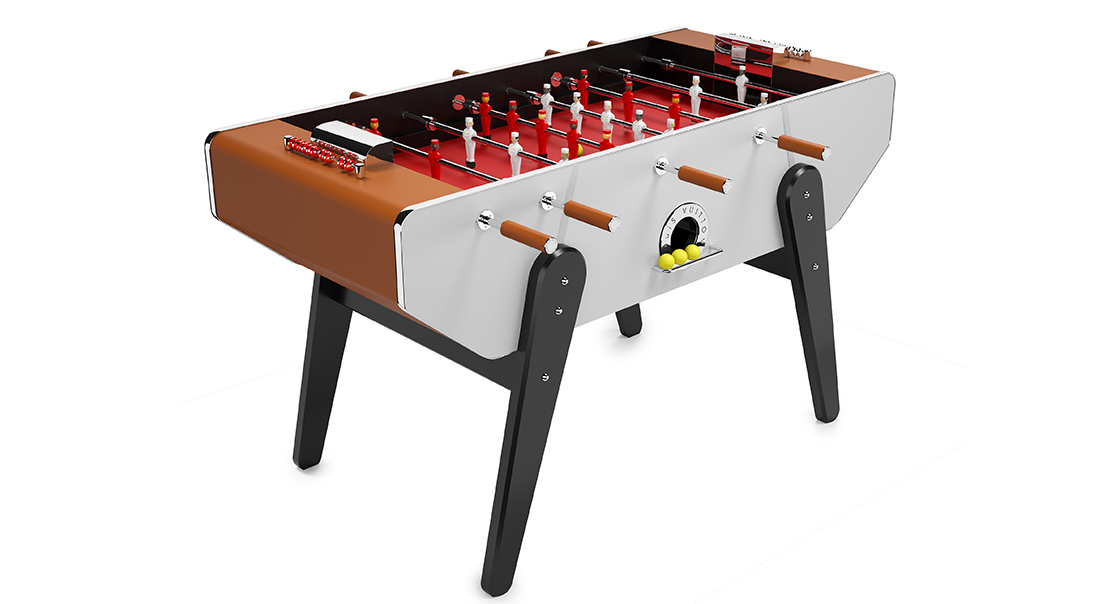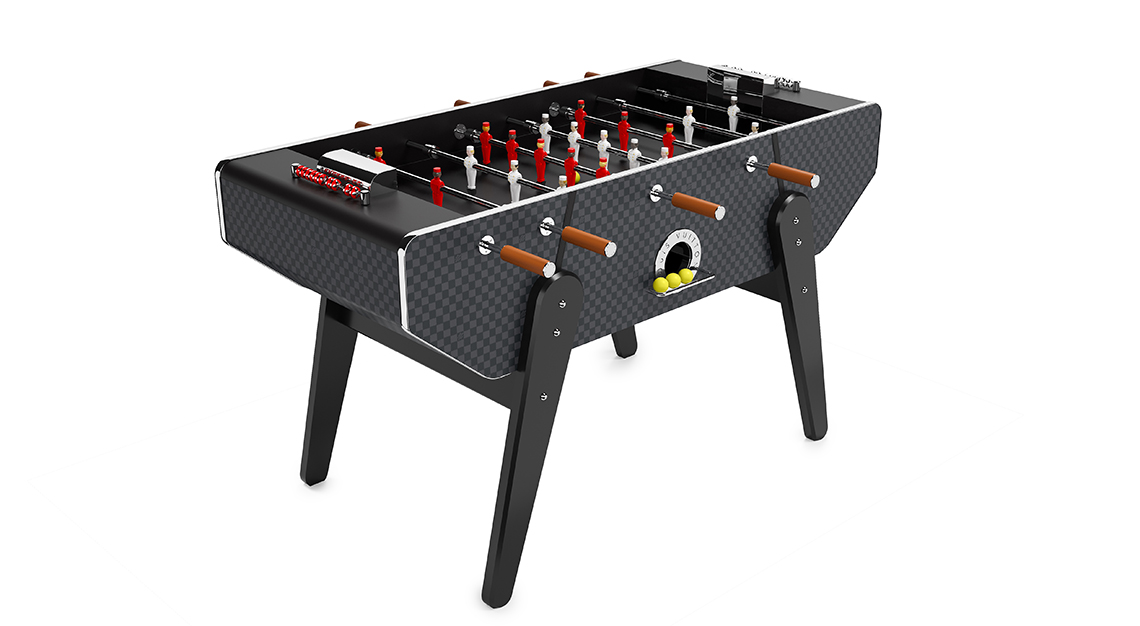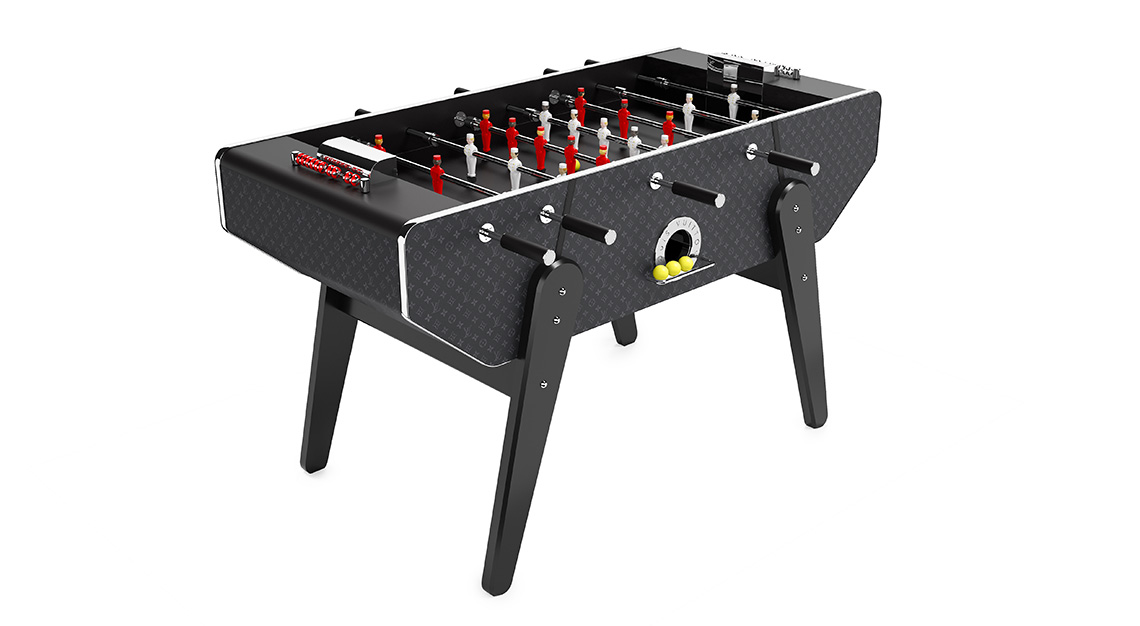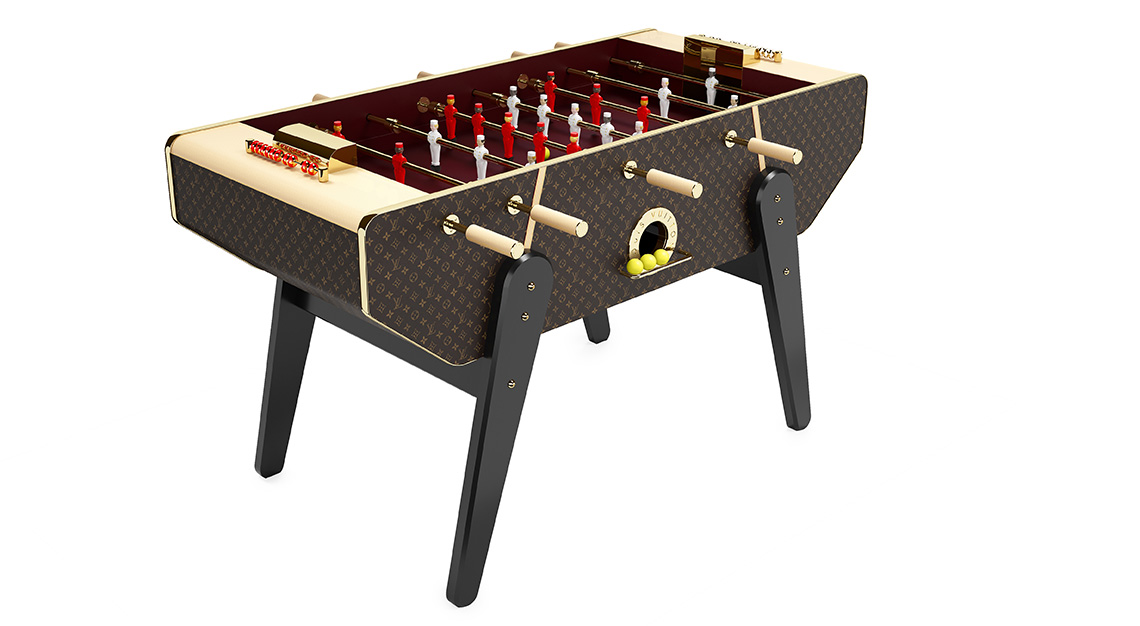 The French fashion house revisits its archives, tracing back to when Louis Vuitton's grandson, Gaston-Louis Vuitton, was part of the family business. Not only did Gaston change the way the brand's window displays looked, he often shared his love for sports and games with clients, who, in turn, would request for a range of sports collectibles. Back then, such products were made on special request. Today, Louis Vuitton has unveiled a small but ever-expanding games collection to include playing cards and dice, Jenga, and now, foosball.
The fully functional foosball table is made to order, and is yours for a starting price of S$104,000, depending on your fabric of choice and add-on options. For foosball fanatics, do note that the size of Le Babyfoot isn't what the International Table Soccer Federation considers as 'official'. Instead of having a size of 56" x 30" x 36", this measures 62.6" x 29" x 16.7" (159 x 93 x 74cm).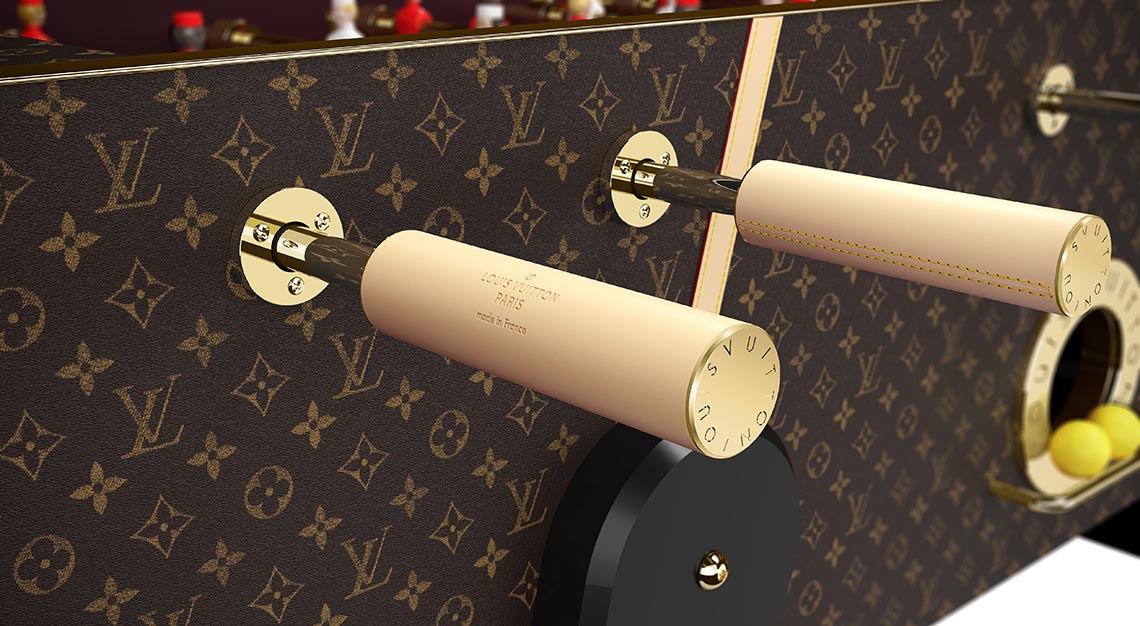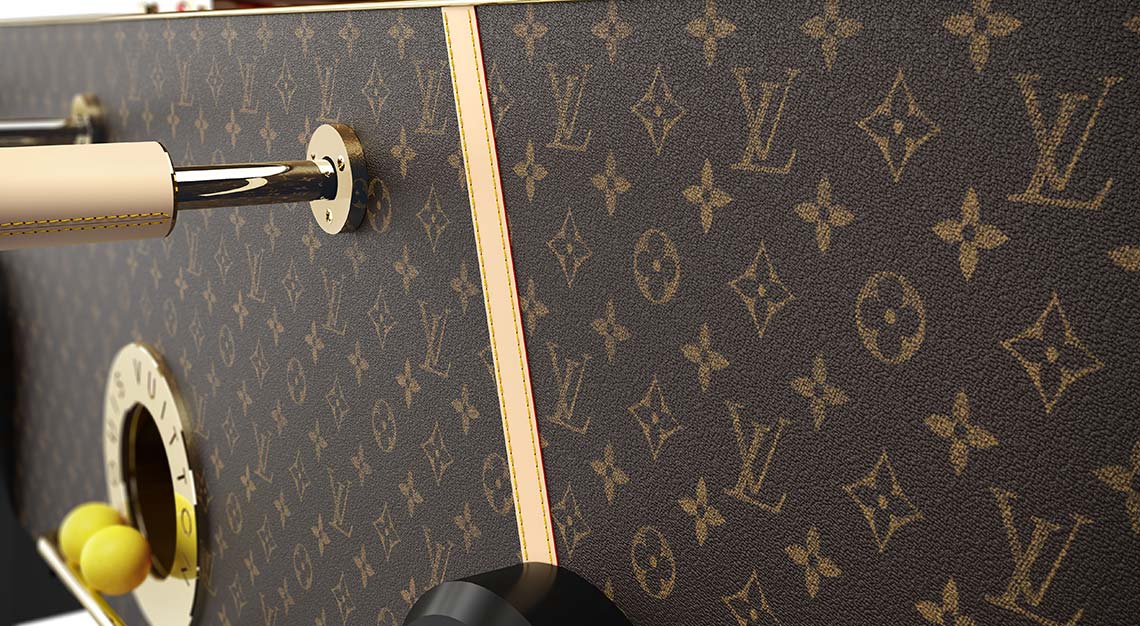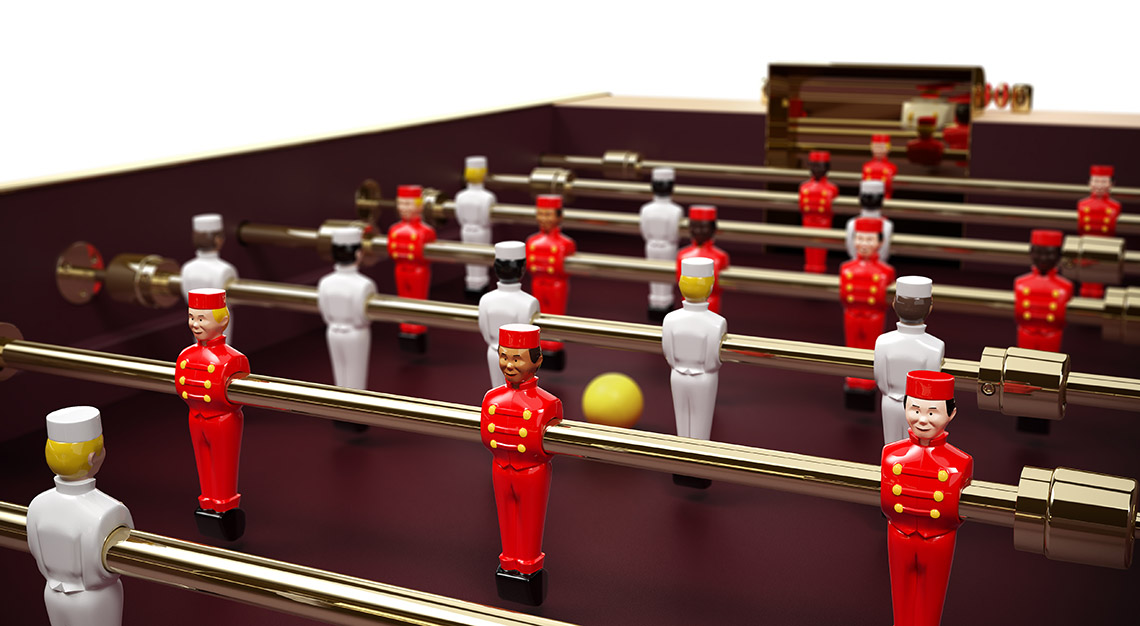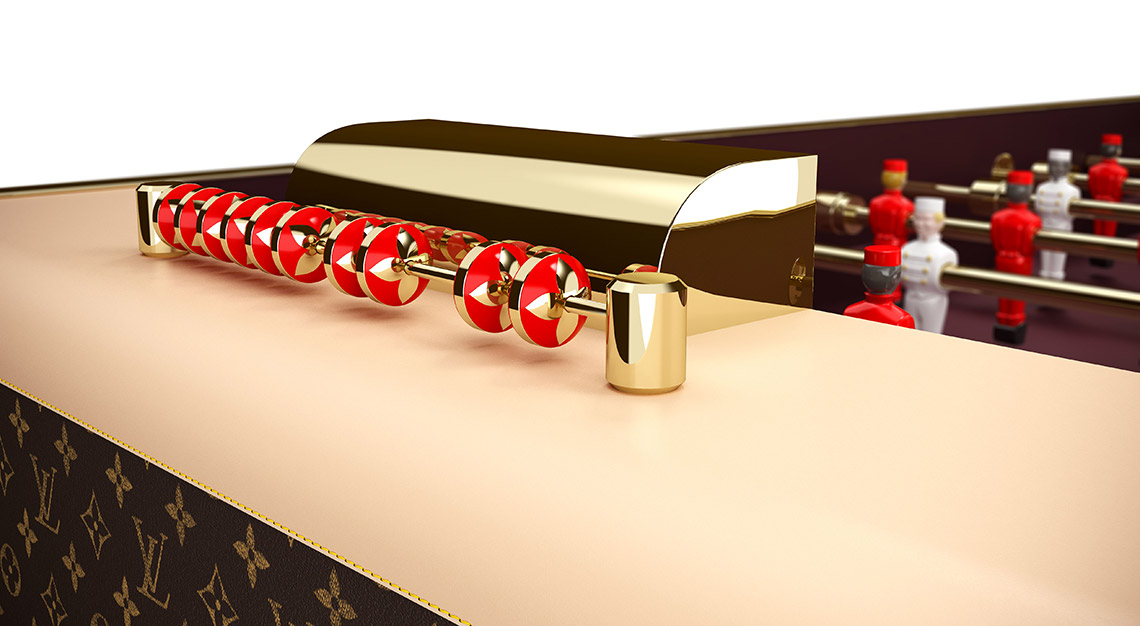 The handles are crafted in smooth leather, allowing for easy-roll shots. The players, which look more like bellboys, are actually inspired by the character, Groom, from Louis Vuitton's advertising archives in 1921. Each is hand-cast in aluminium, then hand-painted by artisans. Team jerseys can most definitely be customised – this is your chance to go wild and own the best foosball team the world has ever seen – with matching counting coins to keep score.
Owners will get to choose between canvas and leather for its table finishing, both of which will pair equally well with the gold hardware. Leather doesn't dry out that easily in our climate, so go for the house's smooth or Epi leather. But for those who'd rather stick to canvas, select from Monogram, Damier Graphite or monogram eclipse. Want to add in your initials? Just say the word, and your client advisor will see to it.