Unlock nirvana while navigating Raffles Hotel Singapore and its newly refurbished spa
There are several landmarks that have put Singapore on the world map, but none carry as much sentimental weight as the Raffles Hotel. Reopening its doors last August after undergoing a two-year restoration, the hotel continues to be lauded for its illustrious history and unrivalled service standards. So when the good folks from Raffles invited us to test the newly refurbished spa, it was an opportunity we couldn't turn down.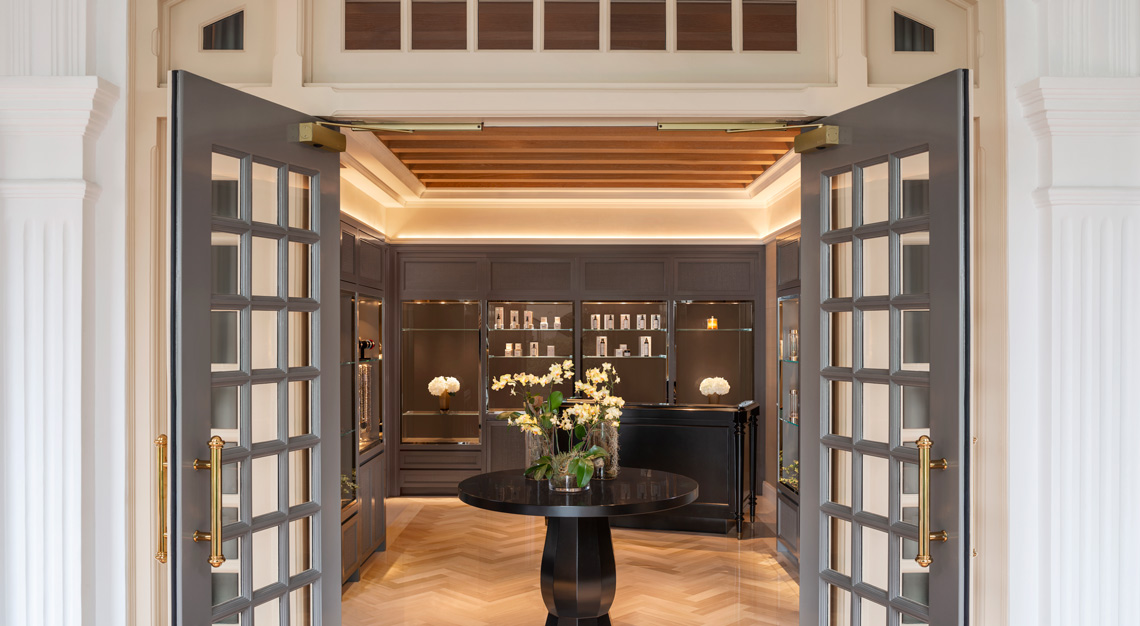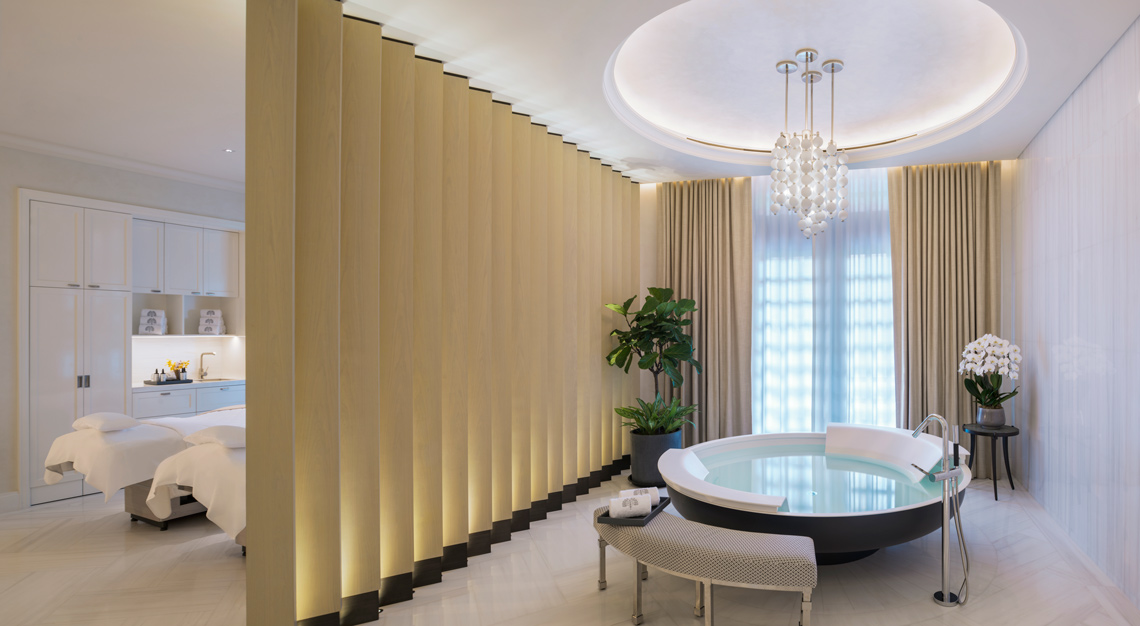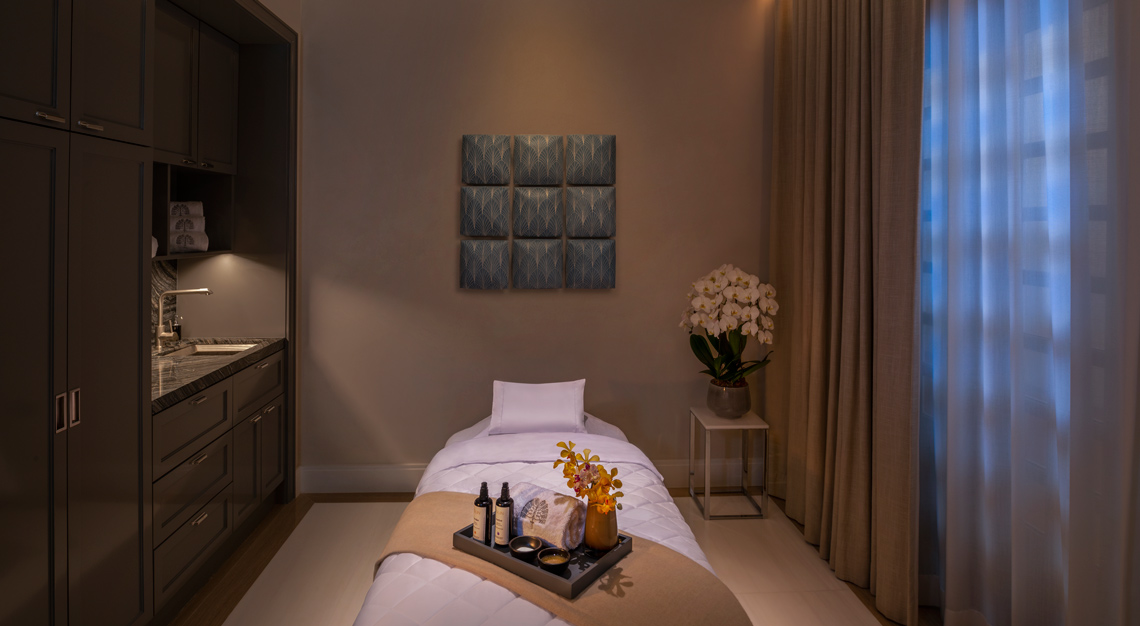 And today, one doesn't have to be a guest of the hotel to enjoy some lavish pampering as the spa now extends its services to the public too. The new seven-suite facility sits within Raffles Arcade and is designed by New York-based interior design firm Champalimaud (which was also responsible for the hotel's entire overhaul). I intentionally have my treatment scheduled at the end of a hectic working day – and am put at ease within moments of stepping in. The interiors are warm, inviting and uncomplicated. It's a smart concept: guests, while waiting for their treatment to begin, would easily be drawn to the shelves of products from spa partners Mikimoto and Isun.
There are treatment rooms for individual or couple massages (both of which have en-suite showers), but all eyes on the Gem Suite: this private room comes with an additional vitality pool aside to its own massage beds and bathroom, checking all the boxes for quick romantic getaways and bachelorette parties.
My schedule unfortunately doesn't permit me to try the spa's other facilities beforehand, but that only means I'm in for more surprises at the end of my treatment. My 60-minute Absolute Relaxation Massage ensues after a comforting foot bath by my therapist. My back is slathered with an Isun-infused gemstone massage oil, satiating my senses with aromas of vetiver, chamomile and sandalwood. 30 minutes pass, and my therapist uses warm gemstones to further ease the knots around my shoulders. These gemstones help to release tension in the muscles of the body –  and while the use of stones isn't a first for me, I still find myself in sheer bliss.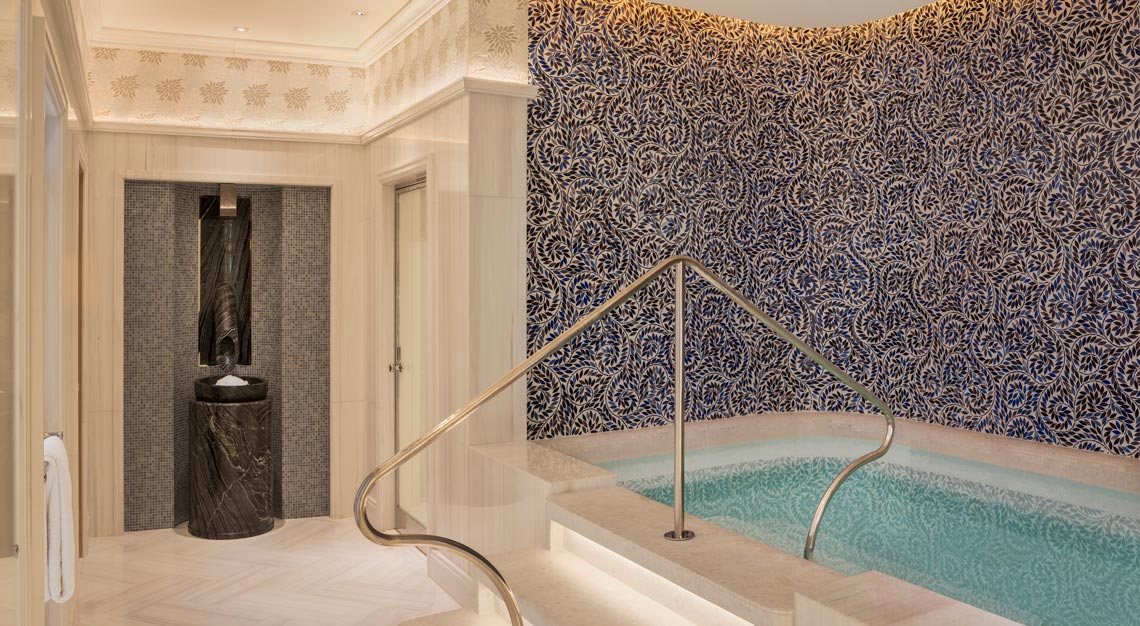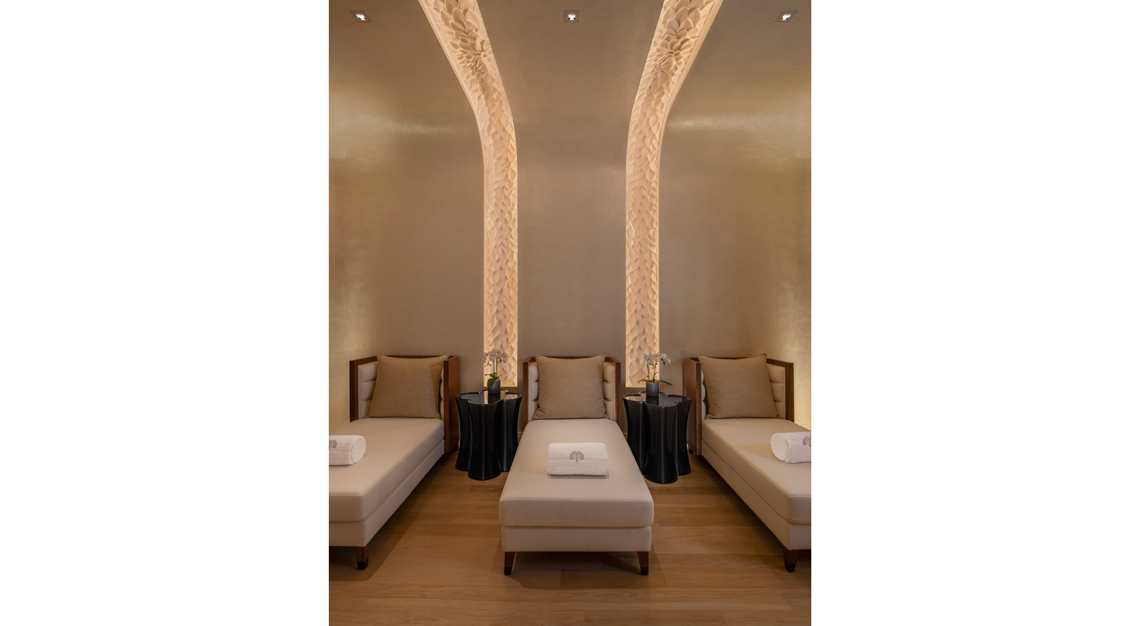 An hour later, I go through the second and last stage of my treatment: a 60-minute customised revitalising facial. The choice of products used for this facial is determined by the current condition of one's skin, and after assessing mine, my therapist suggests a treatment that's designed to hydrate the skin. At this point, unless you've downed three shots of espresso prior to your treatment, it is impossible to not be lulled to sleep. That said, as soon as my facial draws to an end, my therapist offers me a cup of gem-infused water for drinking – and I'm told this allows the body to detoxify effectively after a massage.
But it doesn't end there. As if my body isn't already in its calmest state, I'm ushered to the post-massage room to relax on a pod-like sofa for the next 15 minutes. And because I'm not ready to ease myself into reality just yet, I hit the steam bath and heated pool (all within the vicinity). There's no other guest around, so I have all the facilities to myself till the end of the day. One can say lady luck is on my side… but hey, I'm getting a taste of true royal treatment at the end of a long, exhausting day. And in Singapore's most iconic hotel, to say the least. What more can one ask for?
Raffles Spa
1 Beach Road
Raffles Hotel
Singapore 189673
Tel: +65 6412 1377