What do Samsung and Thom Browne have in common? Good taste and style
Wow, as if its Galaxy Fold wasn't ground-breaking enough. Samsung, as you can see, has upped the ante of its phone-bending technology with the newly released Galaxy Z Flip, launched yesterday. Unlike the Galaxy Fold, the tablet that folds into half, the Galaxy Z Flip is essentially a regular-sized smartphone that folds into a tiny square. It's so cool that even American fashion label Thom Browne wants to get in on the fun ­– hence the birth of the Galaxy Z Flip Thom Browne Edition.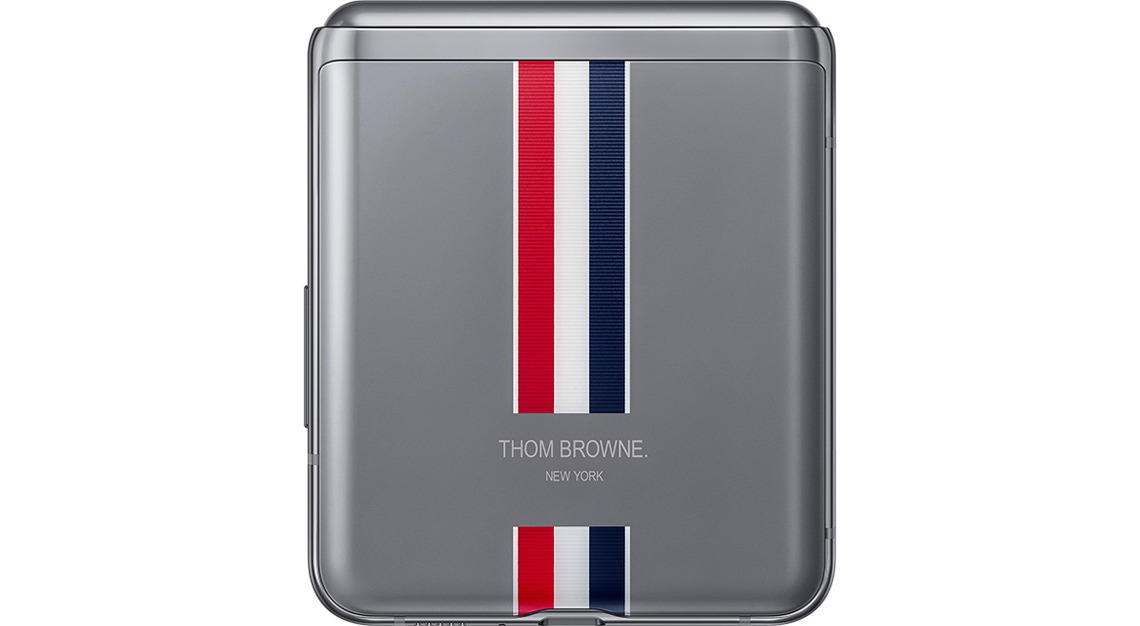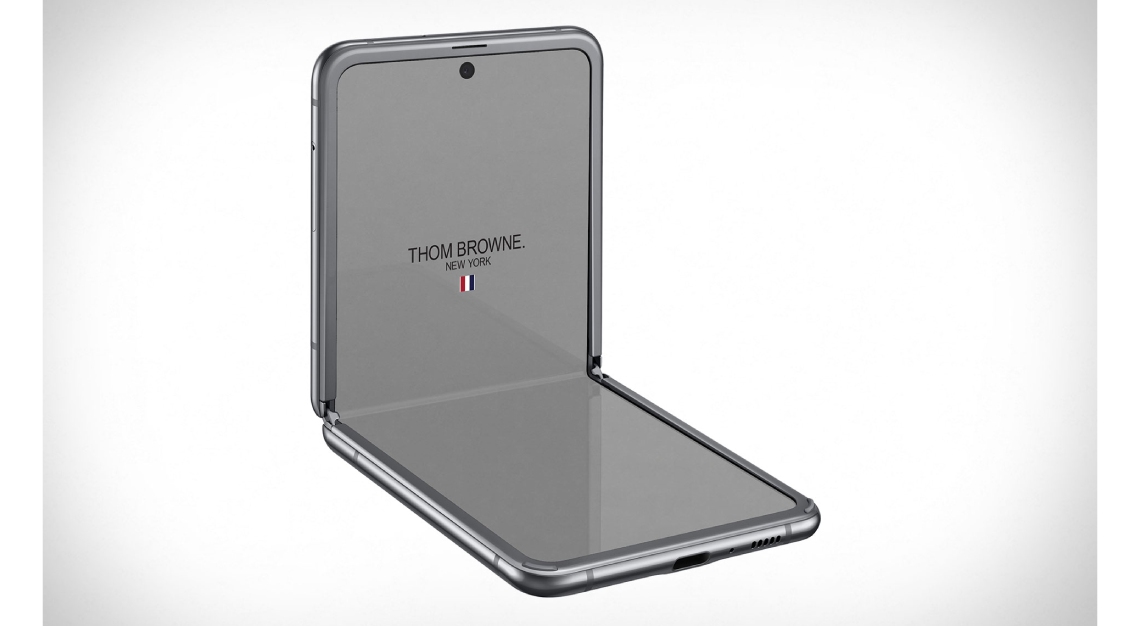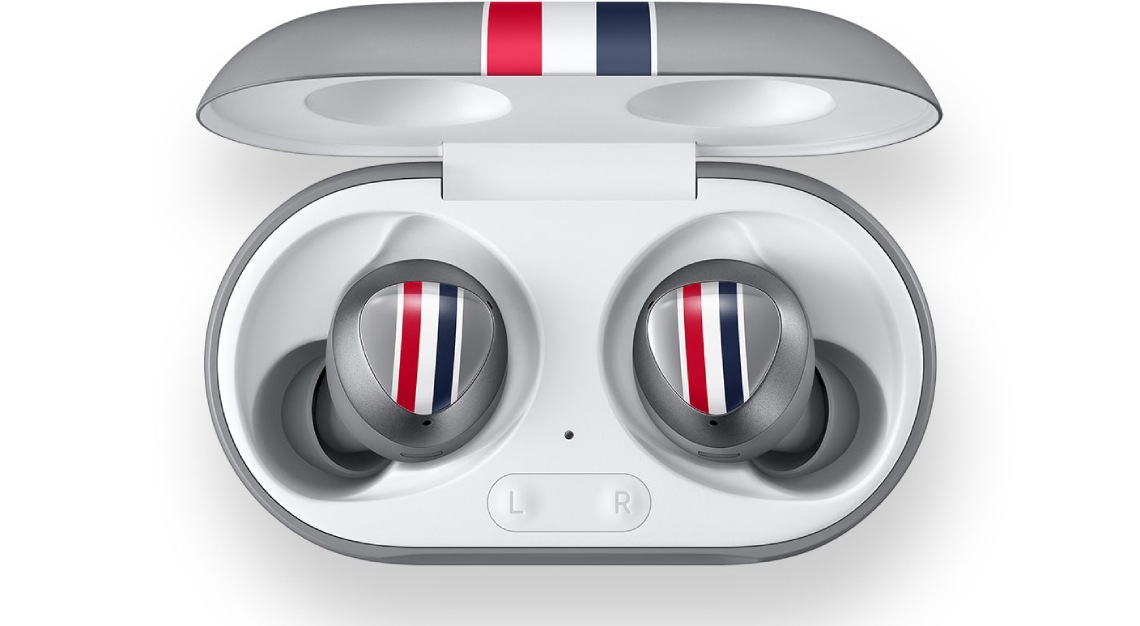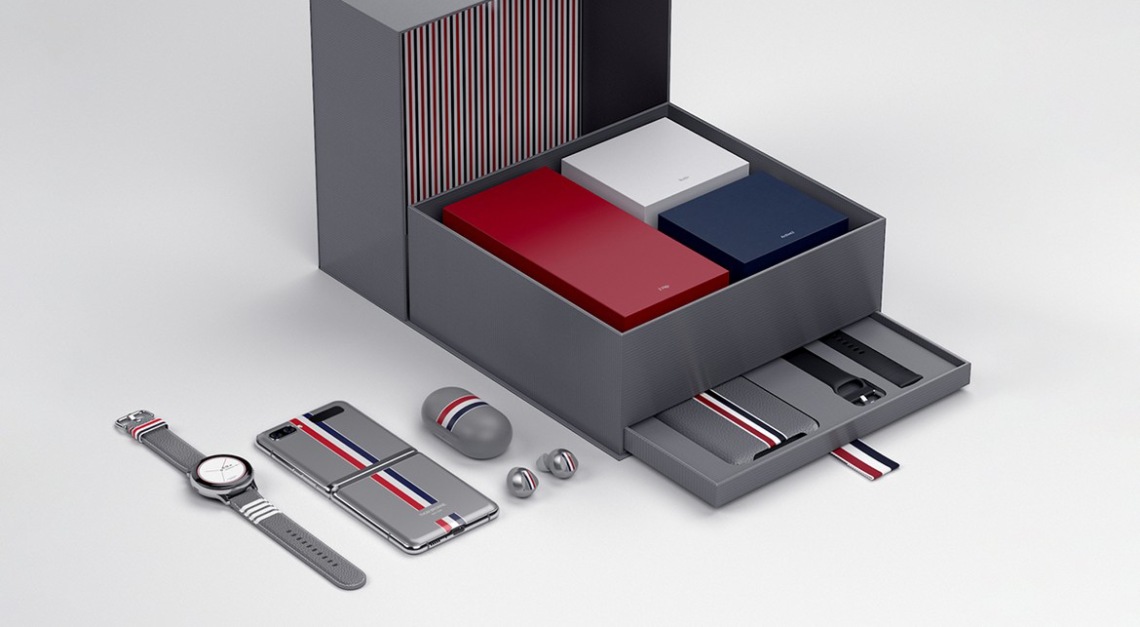 It's a limited edition, so one can expect only the finest details, including a customised software interface finished with app icons that appear to be hand-stitched, and with lettering inspired by the fashion label. On the facade, the phone bears the signature Thom Browne four-bar logo for extra style chops. It comes paired with grey earbuds and a grey leather case.
Surprisingly, it's got an old soul for something so fashion-forward. There's a classic analogue ringtone, notifications that are indicated by the sound of a shoe tapping, and an on-screen keyboard that operates with typewriter sound effects.
The Z Flip also has some technical prowess to flaunt too. It's got a lifespan of at least 200,000 folds, a notification screen on the front (so you don't have to keep flipping), a 12-megapixel main camera and 256GB of storage. Everything a stylish go-getter needs, we reckon.
Yours for US$2,480 (S$3,447.70). Pre-orders start today on Mr Porter.