Alfred Chua of The Wok People tells us how he's using technology to further his institutional catering business, and why his business model isn't all too different from tech giant Samsung
When one thinks of technology and innovation, Tesla, Audi, Dyson, Samsung and Apple come to mind. What about a company that runs staff canteens and employee cafeterias? That's probably one of the last places we'd expect any form of innovation to happen, especially in a kitchen that churns out trays of food by bulk. But Alfred Chua, managing director of The Wok People, thinks differently. The man is on a mission to change the way people view institutional catering, and is doing so through the use of technology, with the Samsung Galaxy Z Fold2 as a companion.
What's a misconception people have about your industry?
When people think about institutional catering, they associate it with something that's 'backwards', or old school. While it isn't a glamorous industry, what not many people know is that innovation and technology play a huge role in it. When I first started the company, I told my staff – and this is something I continue to instil till this day – we don't just serve food. The Wok People provides a service and experience.
Do you see any similarities between The Wok People and Samsung?
Apart from providing a product that fulfils needs, Samsung wants users to rethink how they use their phones. We both provide rather 'functional' solutions, but are always thinking about the lifestyle element to support our product.
Going back to innovation in your business, can you tell me more about what you've done with The Wok People?
We're the first institutional catering company in Singapore that will have an app for its customers (it's a work in progress). Right now, staff in a building or factory head to our canteens and order food like you would in a food court. We're changing that. With the app, the staff will be able to pre-order their food.
It's a win-win situation for everyone. Diners don't have to worry about dishes being sold out for the day, nor beating the lunch- and dinner-time crowd. On The Wok People's end, this allows us to lessen food wastage and plan even more efficiently when it comes to meal portions.
We're also making plans to go cashless and use digital wallets, and toying with the idea of facial recognition. These initiatives help us to streamline business operations in an efficient manner so that we can focus on serving healthy meals.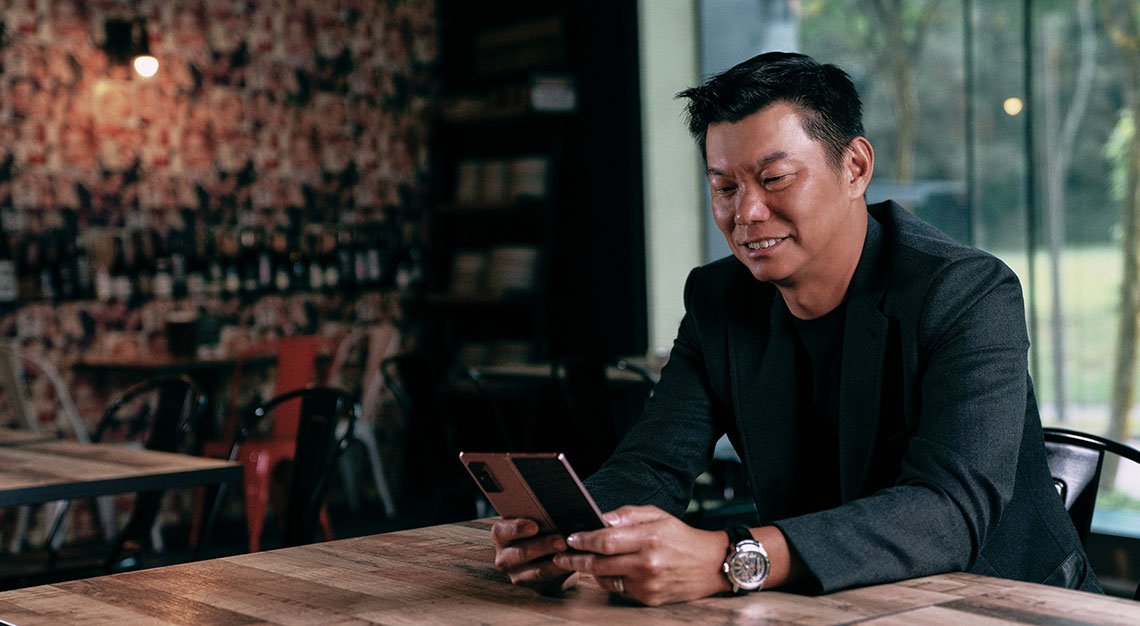 The Wok People was bought over by (Japanese catering company) Green House last year. How do you feel about that, and what changes have taken place since?
Some people may see this as a loss of freedom in terms of decision making, but it's far from the case. Green House is one of the largest catering companies in Japan, and has expertise in providing catering in tertiary educations, hospitals, and consumers. While it owns The Wok People now, it is still pushing for The Wok People to continue running under its umbrella of brands. What this means is that we're able to tap into its pool of knowledge, and vice versa. With its expertise, The Wok People will be able to expand our services further in Singapore.
Secondly, the acquisition provides overseas opportunities for employees in both companies. Pre-COVID-19, we were already working on doing 'exchange programmes'. Japanese chefs will prepare authentic Japanese cuisine in our canteens, while our chefs will serve Singaporean food in Japan.
Are partnerships the way to go when it comes to business expansion?
Definitely. Another feature we'll be introducing on the app is a rewards system, where you can redeem points for items with partner brands. We could have kept redemptions within the company, but I don't want that. For growth to happen, you need to think about how to tap into other markets, and this is one of our ways.
Why did you feel the need to introduce a lifestyle segment to your business?
You've to keep evolving to stay relevant. As it is, a lot of my employees are in their 40s. I need to attract younger talent too, and they'll be able to bring fresh ideas to the table. My café, Bodacious, has been around for the past six years. We started with live music and are now offering degustation dinners with wine. It's always important to ask, "what more can we offer?"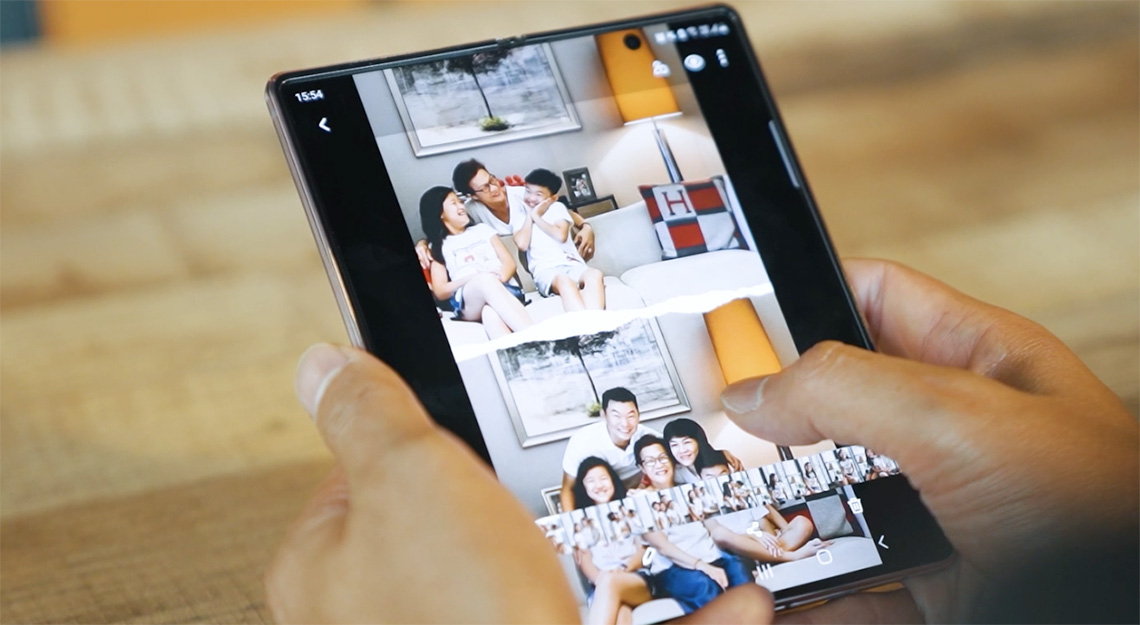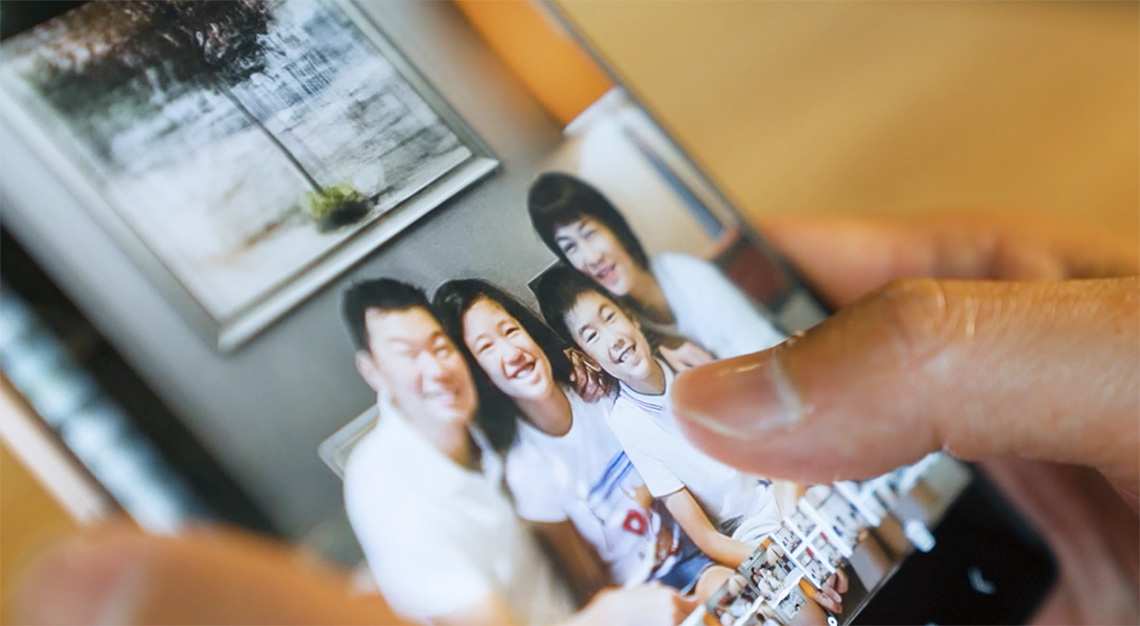 You've upgraded from the first Samsung Galaxy Fold to the Samsung Galaxy Z Fold2. What are some features that you enjoy?
The phone can be customised to suit the way you want to use it, and that's what I really like. The Flex mode allows me to make video calls without having to hold the phone, and even take notes should there be the need for it. There's also the Dolby Atmos function. I don't have a television in my bedroom – my wife and I decided to do away with it as we wanted to spend more time together – but now, we watch videos together on the Fold2. The sound quality is superb; it's like having a mini cinema in my hands.
The five cameras are a great plus. My family always scolds me for not taking photographs properly, but with the dual-screen camera function they can see how the photo will turn out before it's taken. My wife and kids use the camera functions on my phone a lot more when we're together.
Has the Fold2 aided you at work in any way?
Previously, I was already able to open multi apps at the same time, but now, I'm able to save a pre-set group of apps. This makes things a lot more convenient because I usually use the same few apps for work. Being able to multitask during video calls is a huge plus too.