The head bartender of Tippling Club describes how hard times brought out the best in one of Asia's highest ranked bars. Although the restaurant-bar has recommenced dine-in operations, Loudon and Ryan Clift will continue to deliver experiential dining with a personal touch
"I can't wait to have customers sit at my bar again," lamented Andrew Loudon, when he was interviewed just before 'no dine-in' restrictions were lifted. A world-class drink-smith who cut his teeth around the globe, the Englishman was appointed head bartender of Tippling Club two years ago.
He waxed lyrical about pre-COVID-19 Tippling Club times: "I miss putting on music and having it drowned out by the chatter of different conversations and sounds of glassware clinking. Bartenders have one of the most socially interactive jobs in the world – we are constantly meeting and talking with different people, and to suddenly have that chopped…"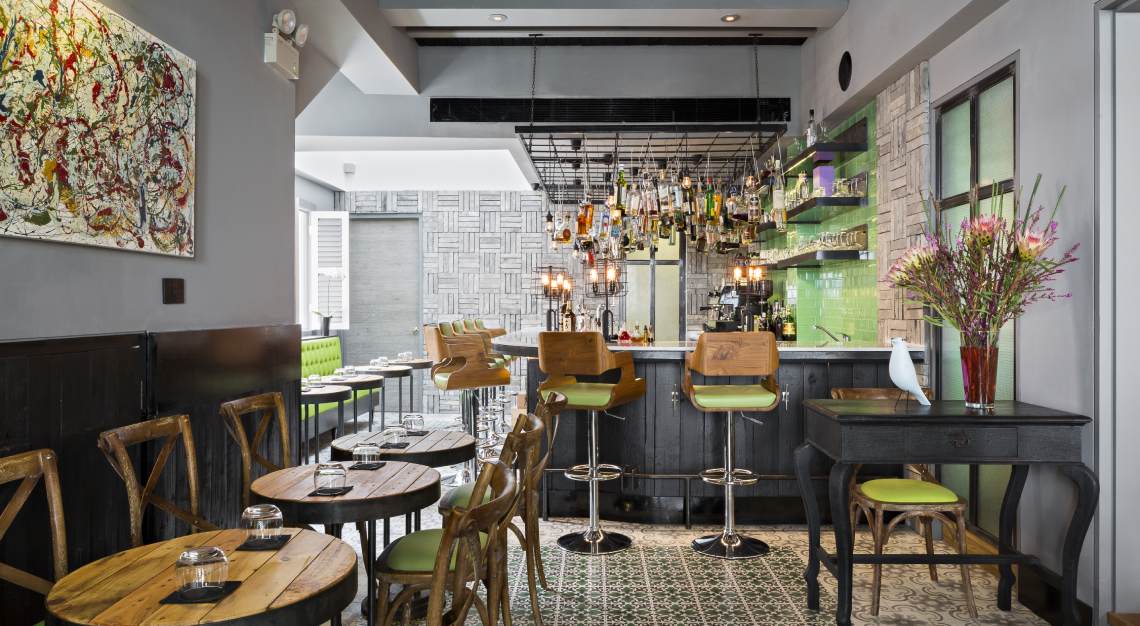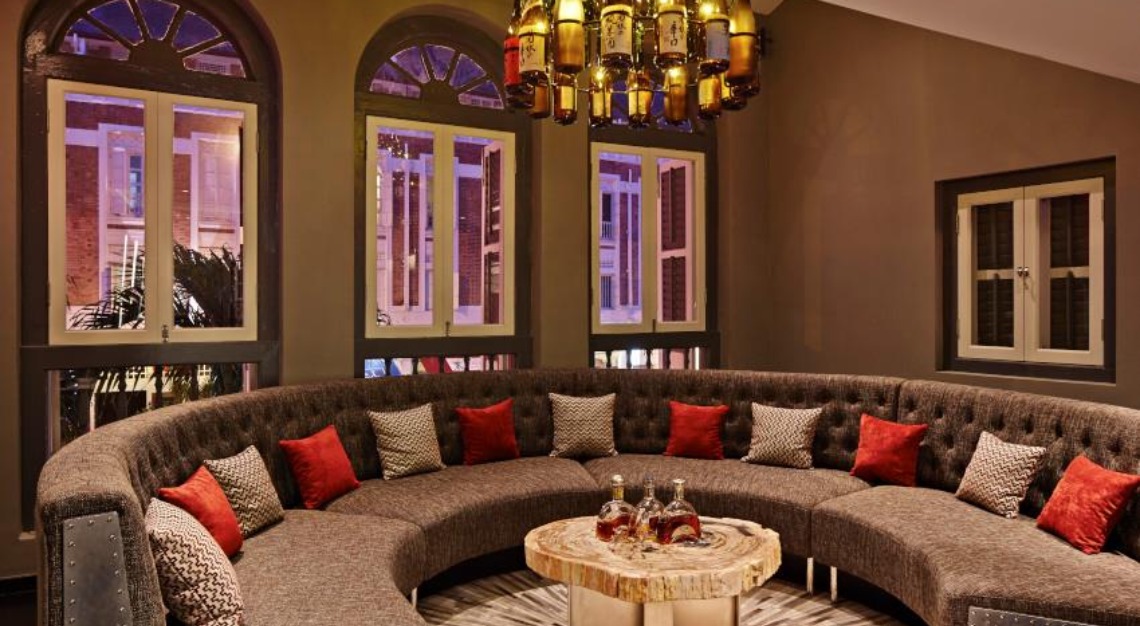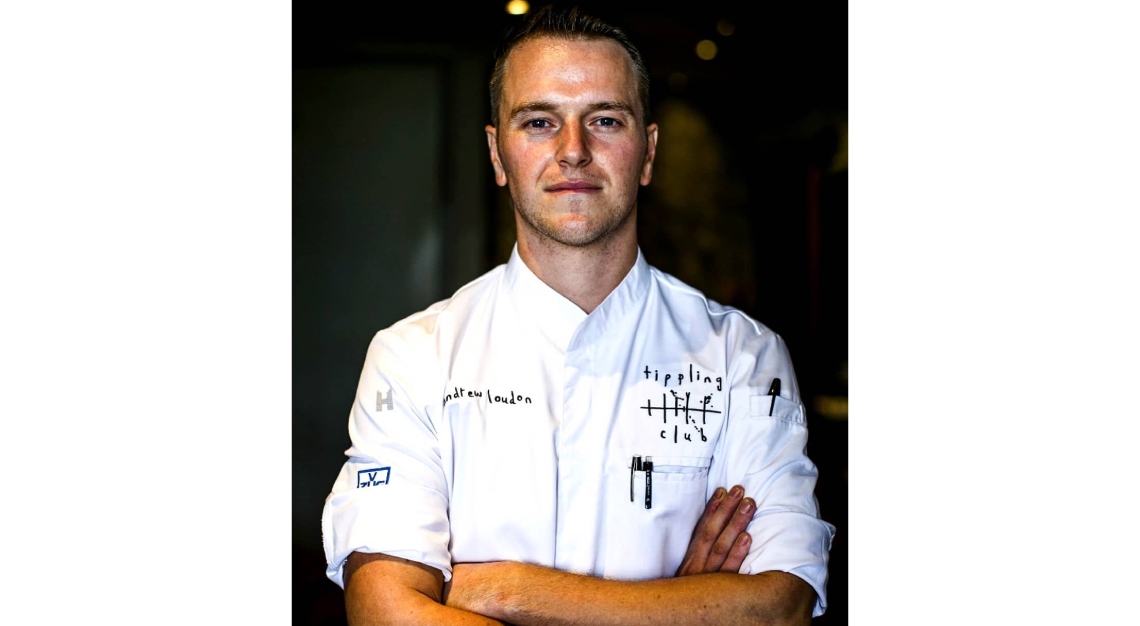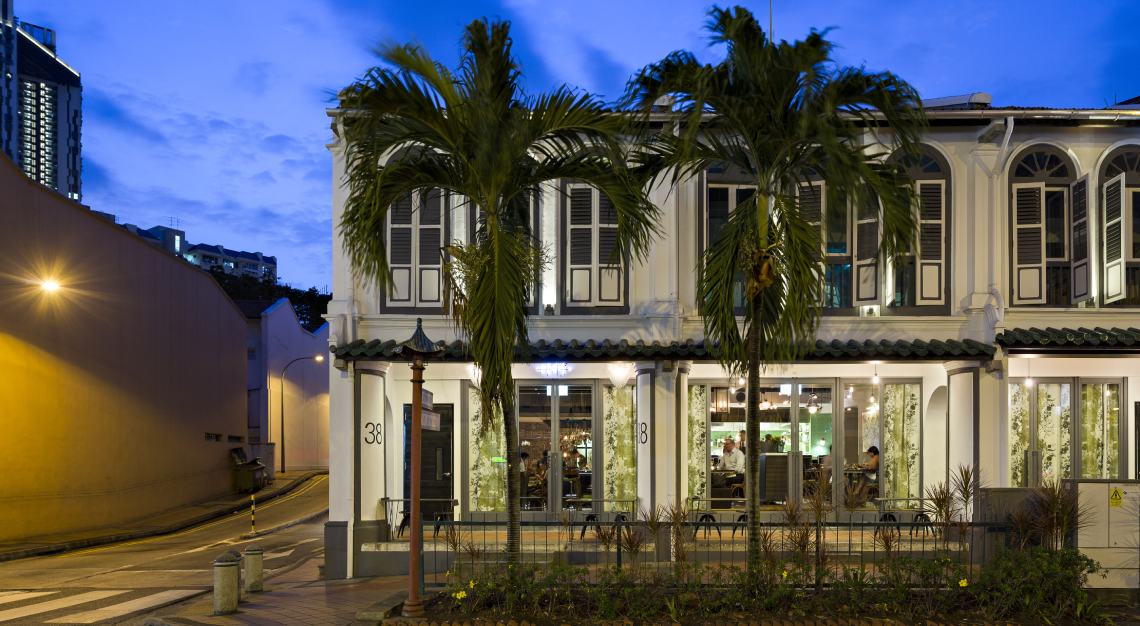 Born and raised just outside of Manchester, Loudon reveals that he was a shy child who eventually grew to love interacting with people.
"Working behind the bar and around the world made me enjoy talking to people," shared the avid Muay Thai practitioner. His peers in Singapore's hospitality industry describe Loudon as a charming and disarming host who brings a calming effect to any room he walks into. When he isn't beating punching bags to a pulp in the gym, this consummate artisan loves researching the science and history of his craft. "Never be afraid to voice your opinion and be critical of everything, because a good drink isn't made in 10 minutes, but from years of reading and learning," shares the winner of the Havana Club Grand Prix and Drinks International Cocktail of the Year awards.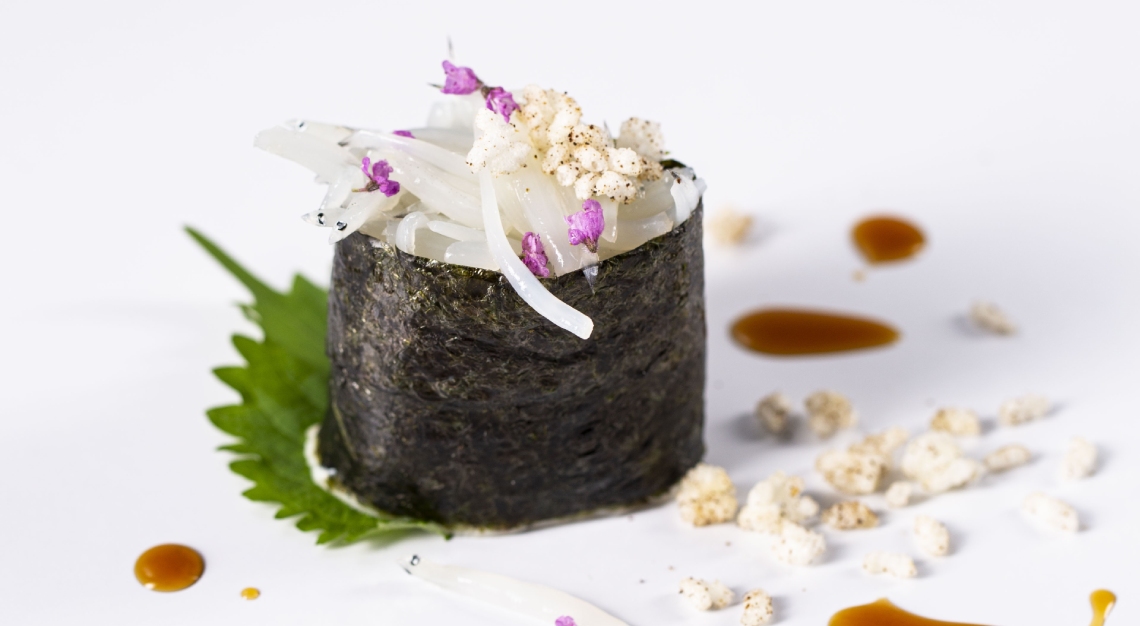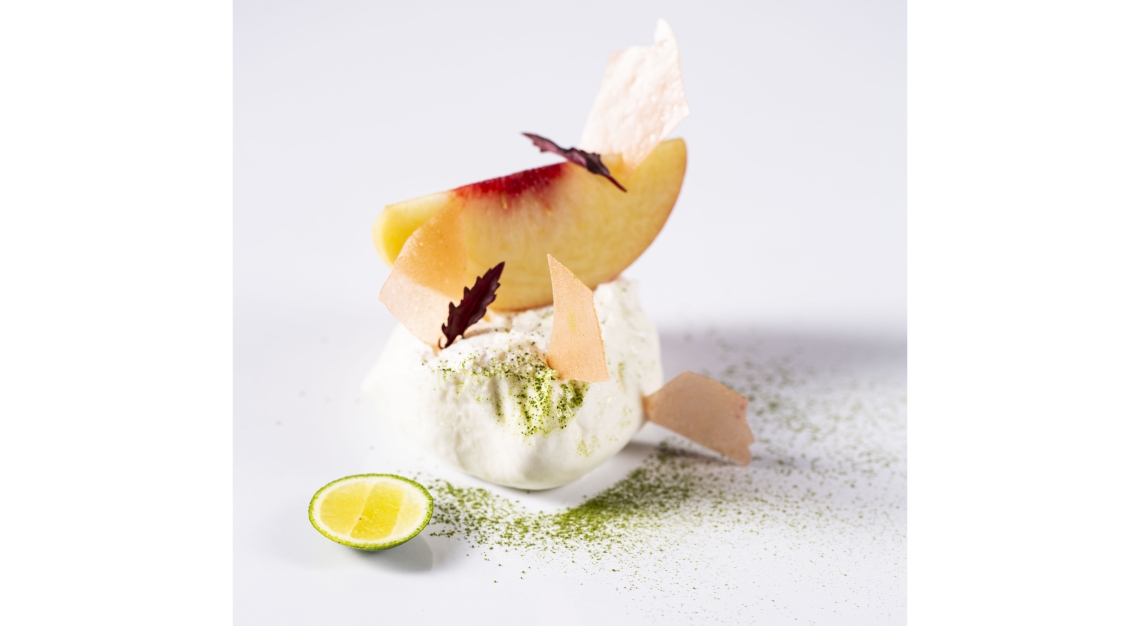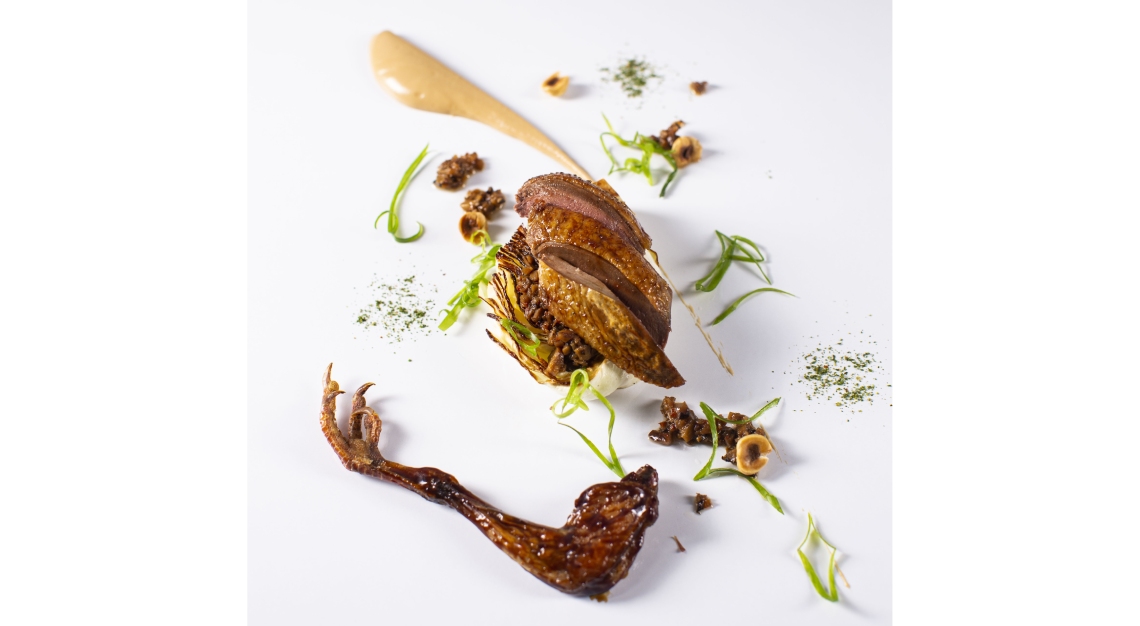 As the song goes, you can't keep a good man down. An intrepid globetrotter who has worked in Cuba, Colombia and even London's brutal hospitality industry and lived to tell those tales, Loudon certainly wasn't going to let a viral outbreak rain on his parade. "Learning judo from a young age endowed me with the self-discipline to get up even when I'm knocked down," he said.
During Singapore's Circuit Breaker partial lockdown, Loudon and chef Ryan Clift – his current boss and a revered mainstay of the local fine-dining scene – swapped their kitchen uniforms for part-time attire and mounted two-wheelers, personally delivering their off-kilter cocktails and classical European-style cuisine to their diners. The 'no dine-in' restrictions had unexpectedly extended Tippling Club's reach to as far as Loudon, Clift and company could pedal. Today, Tippling Club still accepts takeaway orders.
After clocking over 800 kilometres on his bicycle in May, Loudon ended that month with a Virtual Tattoo Party. He also held cocktail master classes online during Circuit Breaker, while Clift conducted virtual cooking classes.
"Leading a cocktail workshop on Zoom was a very different experience," shared the sanguine stalwart, who recently taught around 30 people how to prepare Maker's Mark cocktails via the popular videoconferencing platform. "I learned that you can't allow too much of a quiet moment and have to be as engaging as possible. Does each guest want more of an educational experience or more of a laugh? That is what I have to suss out along the way."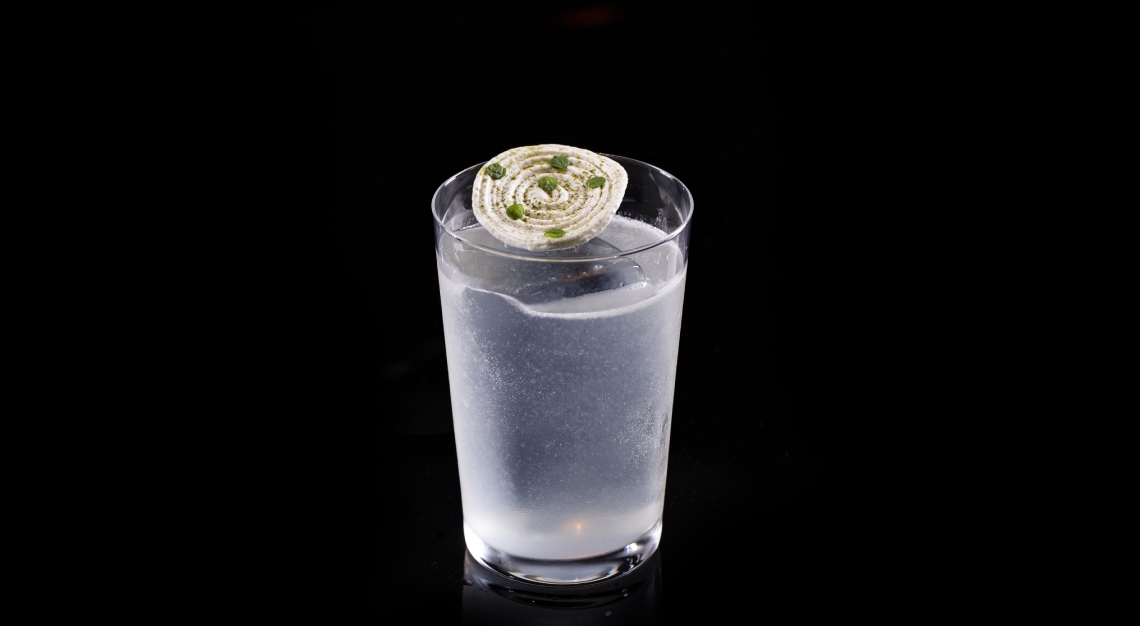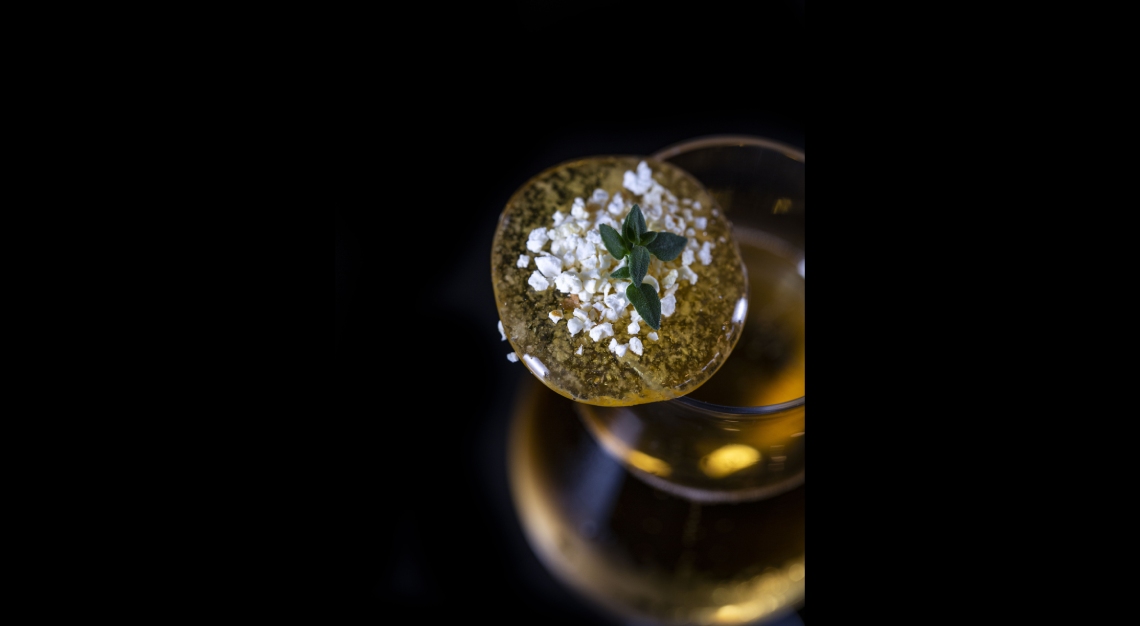 If you're ever in the Duxton neighbourhood, we highly recommend trying the Titanic, which is one of Loudon's favourite concoctions. He dedicates this plum-flavoured digestif to iconic chef-restaurateur Auguste Escoffier, who designed the food menus of the ill-fated ocean liner. Imprinted with an image of a ship, a leaf of rice paper that contains plum pudding turns the drink into a fizzy soda pop. Your mission, should you choose to imbibe it, is to not let the ship sink into the dark abyss. "It's one of my favourite drinks because it has all the ingredients that I love – fortified wines and Scotch."
During Circuit Breaker, Loudon carefully carried the bottled cocktail version of the Titanic to his customers, which included its delicate ship-emblazoned garnish. Continually piquing the interest of its fans, in good times and bad, Tippling Club is the furthest thing from a sinking ship.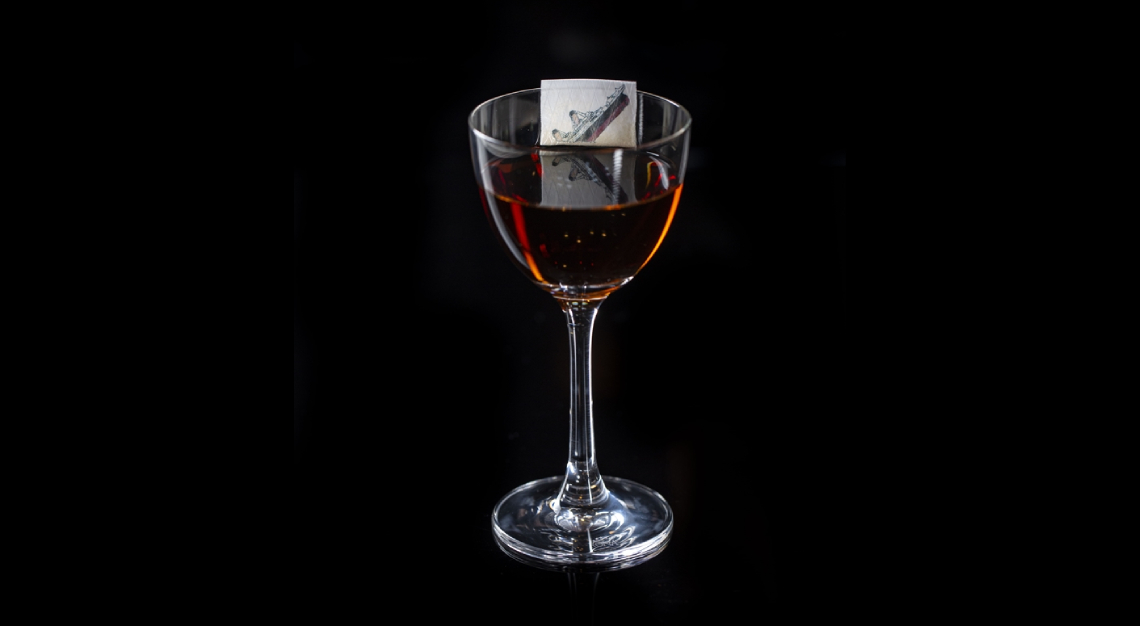 Andrew Loudon's Titanic
Tippling Club
10ml dry Marsala wine
45ml The Balvenie 12 Year Old DoubleWood
10ml white Port
10ml vermouth
2.5ml Pedro Ximénez sherry
Mix it up and voila.
Tippling Club 
38 Tanjong Pagar Road
Singapore 088461
Tel +65 6475 2217