In One For The Road, we speak with the best bartenders and spirit guides to get to know them better. Stuart Fear, the regional brand ambassador of Brown-Forman, gives us the low-down on bourbon, what makes it great and how we can appreciate it better
Hi Stuart, what is it like to be you?
Living the dream. I wake up each day able to meet others from the region with a shared passion and interest for Scotch whisky and bourbon.
What is your origin story?
I was originally from the UK and I was born and raised in the UK to a Scottish mother and English father. I moved to Taiwan 15 years ago to learn Mandarin. I now speak, read and write Mandarin and have a degree in Chinese literature.
Where did your passion for spirits come from?
Living in Taiwan where Scotch is the biggest imported spirit, you will see bottles on all bars and dining tables throughout the island. Being from the UK, a lot of the locals would ask my opinion on whisky, and some would even ask more technical questions about the production of it. Seeing their passion inspired me to learn more about Scotch whisky and how to properly taste it. From there I just fell in love, the history of the 'water of life' and the unique characteristics of each distillery took hold of me, and over a decade later the fire still burns.
As regional brand ambassador of Brown-Forman, what do you like most about your work?
Without a doubt, the best thing about the spirits industry are the people. From the consumers to the distributors, to the people making it, everyone I meet in my working life is filled with passion for this industry and the spirit we enjoy. Being able to share my passion with others is the job I always dreamed of, and I am sincerely blessed to be able to do it each and every day.
What's your biggest mission as the regional brand ambassador?
I have always been focused on the educational aspect, removing misconceptions some have about whisky. My goal during a tasting event is for every guest to leave having learnt something they never knew about Scotch and bourbon, and to be inspired to learn more and to try different types of whiskies. Regardless of the age printed on the bottle, every sip of whisky is hundreds of years of history and culture coming together in a glass for us to sip and savour.
What has been the most important shift in the industry and what are you excited about moving forward?
We are at a time of great innovation in the industry, distillers are experimenting with things such as malt and grain varieties, cultivating yeast strains, tweaking distilling techniques, all in the pursuit of creating unique flavours. Our own Benriach is known for being a pioneer of experimental maturation with an eclectic collection of casks from all over the world. In our Warehouse 13 there are casks you won't see anywhere else in Scotland, and as a result, we can produce flavour combinations that no other distillery can. With all the advancements in the industry I think it is safe to say we are all yet to find our own favourite whisky.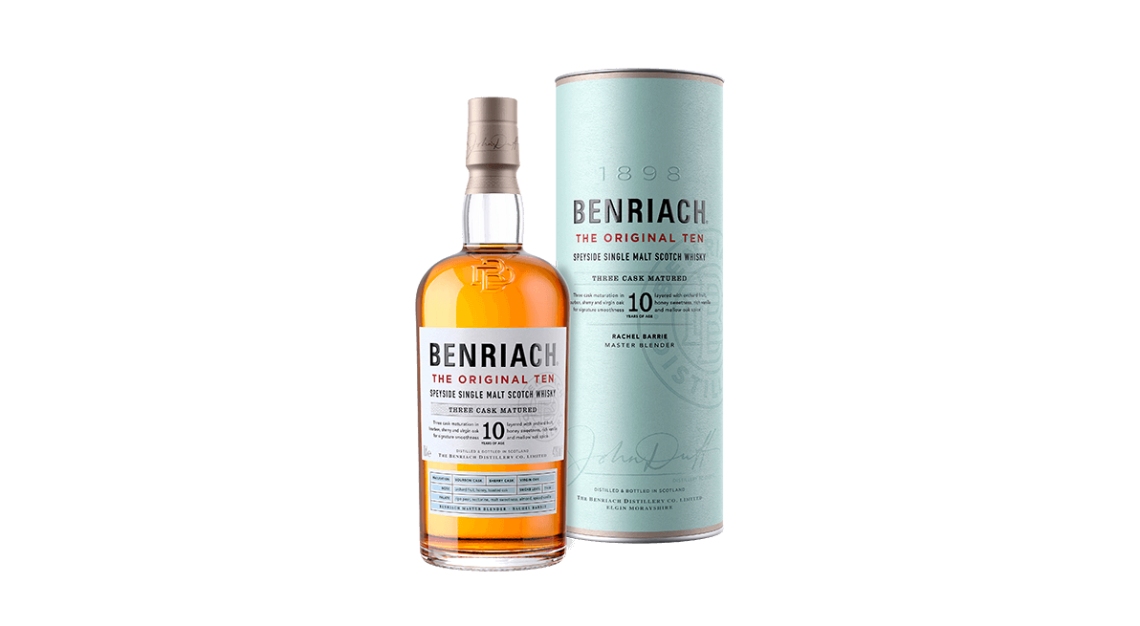 Tell me more about bourbon. What makes a bourbon a good one?
The best bourbon is the one you like the most! A good bourbon should have all the essence of a classic American whiskey; you should be able to taste the combination of grains used, the American virgin oak it matured in, and the techniques used to round the edges and produce a smooth sipping whiskey.
Does the spirit need more love in Singapore?
Visit any bar in Singapore and you will see the love for bourbon, there are literally back shelves filled with it. But I think in general, I still think it is underappreciated. The Scotch whiskies have been so successful in their campaigns for the past decade that bourbon has yet to have an opportunity to shine.
In recent years I see a lot more people gravitating towards bourbon, it is becoming the next level after exploring the Scotch world. Educating drinkers is a key priority for all of us in the industry, and with companies like Brown-Forman I think bourbon will only get bigger in the next few years.
Describe the typical bourbon drinker.
Bourbon can be enjoyed straight, on the rocks, with soda in a highball, or mixed in a bespoke cocktail, so really there is no one bourbon drinker. There has always been the stigma that whisky is a man's drink, but I can tell you from experience it is far from it. Bourbon is enjoyed the world over by males and females from 18 to 80 years old. The people who drink it are as unique in character as the flavours in the bottles.
How would you sell bourbon to the die-hard Scotch fan?
All the things that people love about Scotch whisky, bourbon also has. First, we need to establish the differences between the two—both whiskies are made under different regulations and methods so they really can't be directly compared. The climates of Kentucky and the Scottish Highlands are so different, there are things you can do in one place which are impractical in the other. The ingredients are different so the entire drinking experience changes. Like with any whisk(e)y, the best way to learn more about it is to drink it! Try a handful of bourbons side by side, compare them and you will come to understand the distinctive differences between every bottle.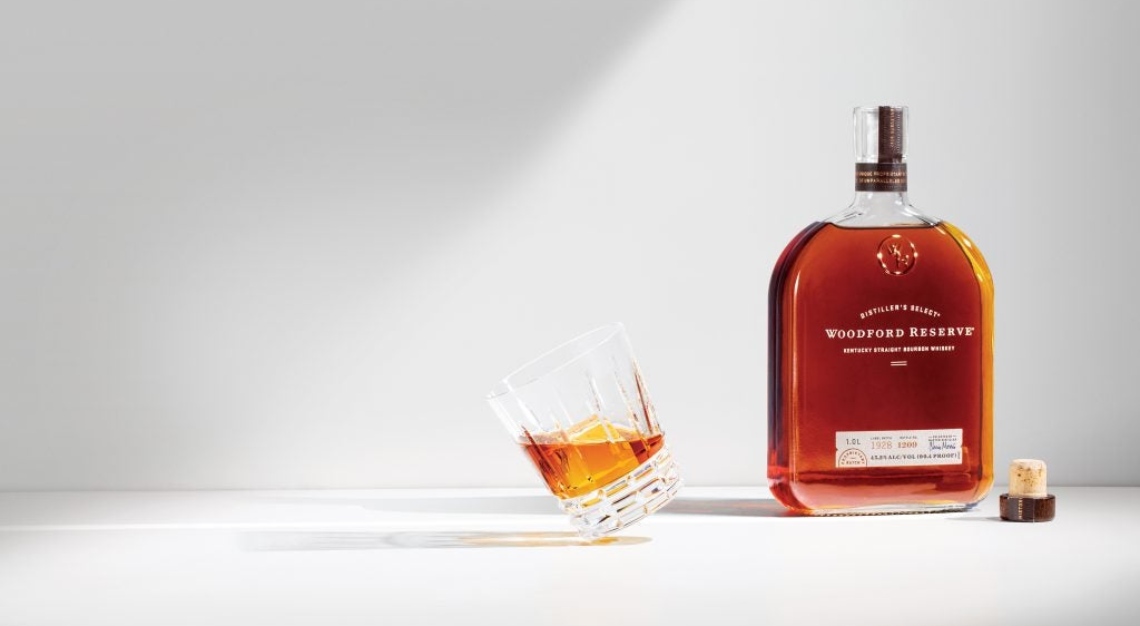 Is Woodford Reserve a good start to one's bourbon journey? Why?
It is probably the best starting point. Woodford Reserve takes a long time and a lot of skill to make, with a seven-day fermentation (over double that of the Scotch average) and being the only bourbon distillery to use triple distillation, Woodford Reserve can produce one of the most flavourful and rounded whiskies on the market. Each bottle of our bourbon has over 200 detectable flavours, making it truly a spectacle for the senses.
Name the best bourbon-stocked bar you have ever been to. It can be anywhere in the world.
Without a doubt one of the best places to find great bourbon is actually in Singapore. Almost all bars stock bourbon, rye and Tennessee whiskey. And now with the Woodford Reserve partnering with 50 Best Restaurants, you are going to see our whiskey throughout the dining scene in Southeast Asia.
It's late at night and you want one last drink for the road—name that drink.
It really depends on where I am and if I have supper lined up for after the drinks. Usually I finish with something classic, like an old fashioned, a Manhattan or highball. A highball is a modern classic and considered by many to be the bartender's favourite drink. It is the gin and tonic of the whisky world; grab a bottle of Benriach or Woodford Reserve and a tall glass, pour in a measure over ice and finally top up with soda. A simple, quick and refreshing drink for the hot summers and the slightly cooler winters.