Turns out that you don't need the backing of a nonna to serve delish, heartwarming Italian dishes
The first time I paid a visit to La Strada, it was some eight years ago. Tucked in the corner of Shaw Centre on the Orchard belt, I remember the Italian restaurant sporting tratorria-like decor, a chalkboard where specials of the day were scribbled, terracotta flooring, arched windows, stuffy seating arrangements and random works of art strewn across the walls.
The La Strada of today is vastly different. Following a revamp that saw the restaurant reopen end March this year, it now features full glass panels, grey padded walls with a single gold streak running down the middle to break up the monotony and cushioned chairs that invite you to linger over a glass of limoncello after dinner has ended. It now occupies a larger area and seating arrangements have increased from 35 to 56, no doubt to cater to the growing clientele.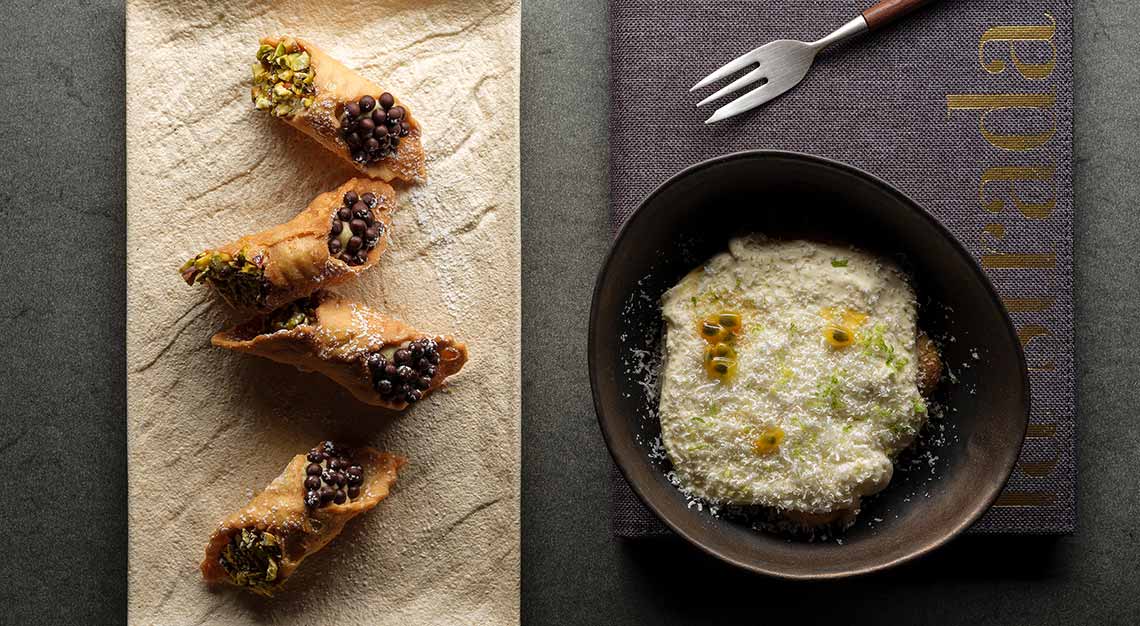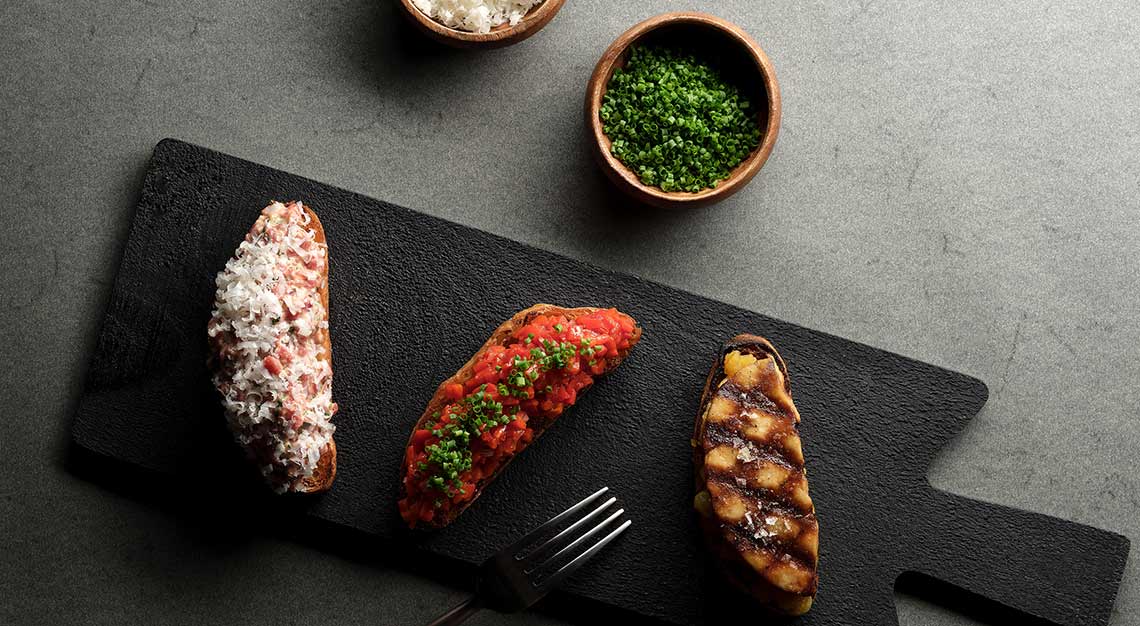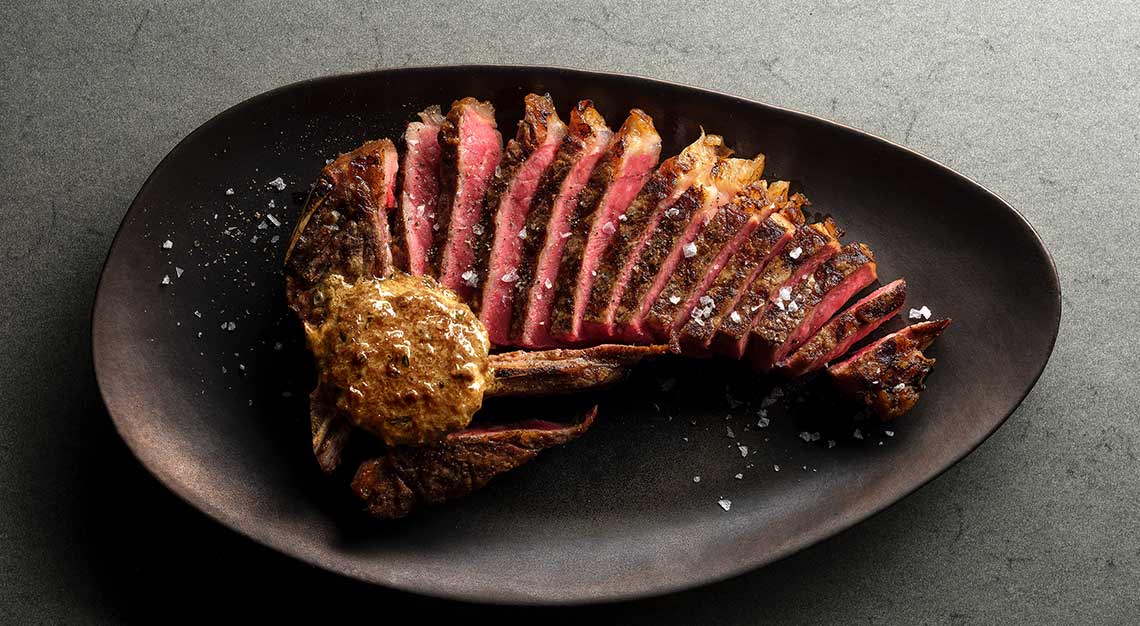 But for a restaurant to remain relevant, the biggest hurdle is to make food us locals actually love. And we're not talking about bastardised versions of fusion pastas, but classics that our tastebuds used to having.
So kudos to the Les Amis group (which owns La Strada) for handing over the reins to chef Dalton Fong. The local chef has certainly proved over time where his non-Italian heritage certainly hasn't been a disadvantage.
In fact, during the closure of La Strada for renovation, the Les Amis group sent Fong — along with restaurant manager and sommelier Benedict Lee — on a 10-week pilgrimage to Italy. It's certainly a step forward, given how many businesses in Singapore would still rather have a native chef front its business.
And it has paid off, evident during the recent tasting where I sampled a mix of offerings from its set lunch menu, festive Christmas menu, and chef Fong's signatures.
I start with Sedano Rapa. The celariac 'spaghetti' salad takes us to northern Italy here, where the root is more commonly grown. It's tossed with walnuts, Brussel sprouts and arugula (rocket) pesto, and is a 100 per cent vegan, a nod to chef Fong's education (he has a Diploma in holistic nutrition). The salad is crunchy, refreshing, and the dressing proportions are just right with a slight tang from a splash of apple cider.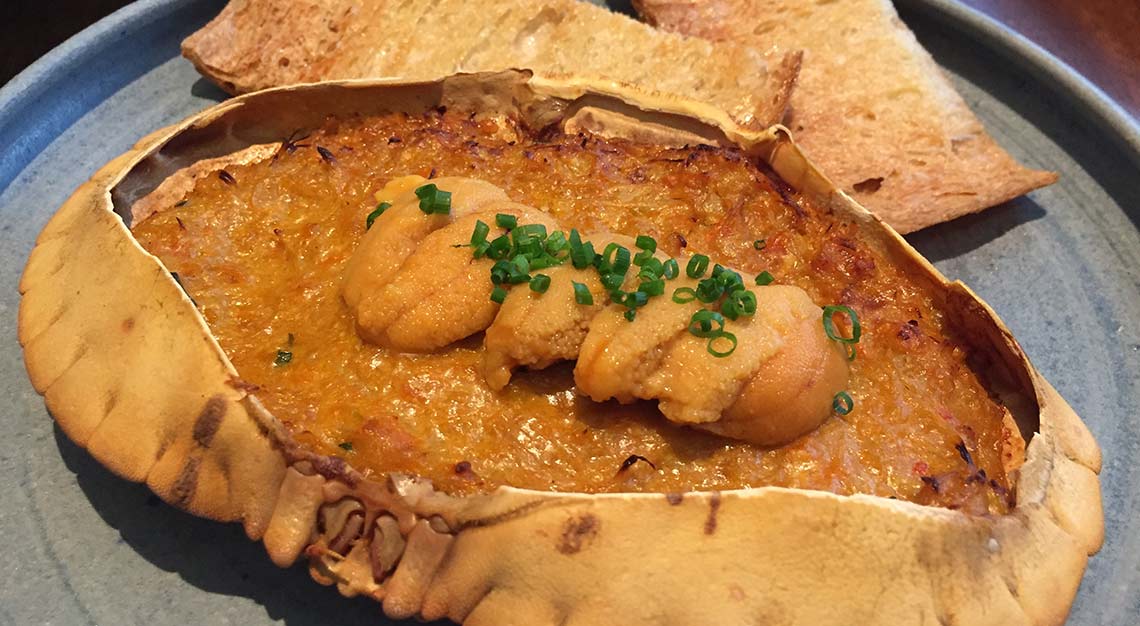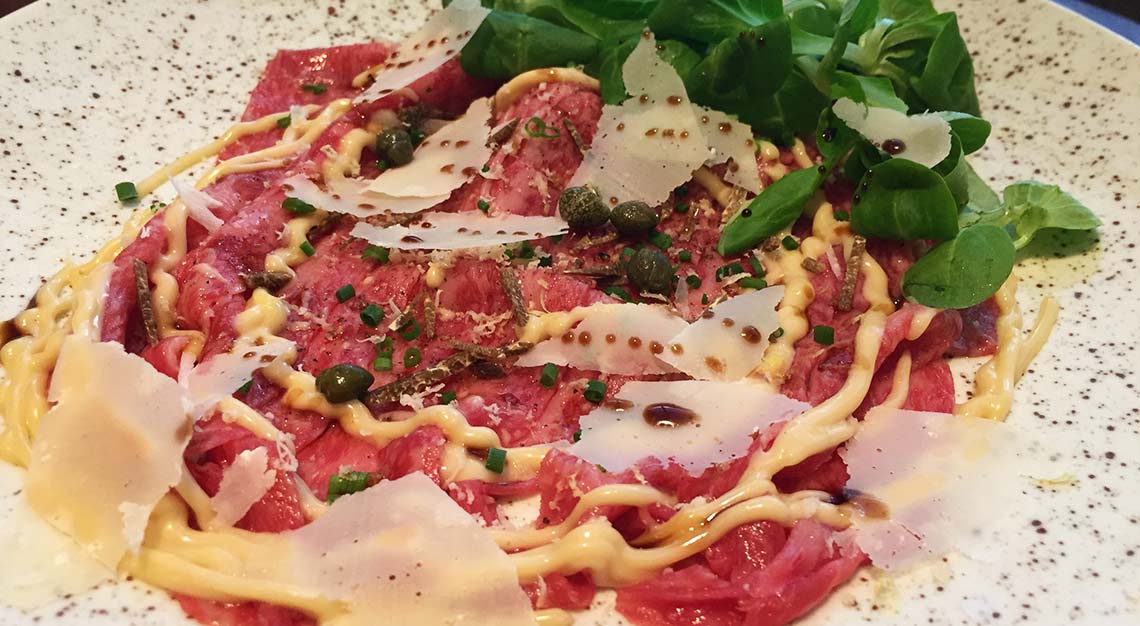 Then comes the carpaccio, which uses sliced Japanese waygu and is drizzled with truffle, fine capers, parmigiana and lamb's lettuce. The paper-thin beef melts in your mouth, is fresh with a slight hint of meatiness, with the capers adding a touch of salt. The dish, which was invented in Venice in the 1950s, makes a worthy companion of the Baked Mediterranean brown crab, a seasonal special. Crab meat is shredded, added to a crab bisque then patted into the crab shell and baked. Bringing out an intense umami from the crustacean are slivers of Hokkaido uni that are topped on the dish before serving. Uni can be fairly overpowering and can steal the thunder of a dish, but here, it gently complements and locks in the flavours of the ocean. Better had slathered on crispy toast and best had without the rest of your party asking for a bite or two.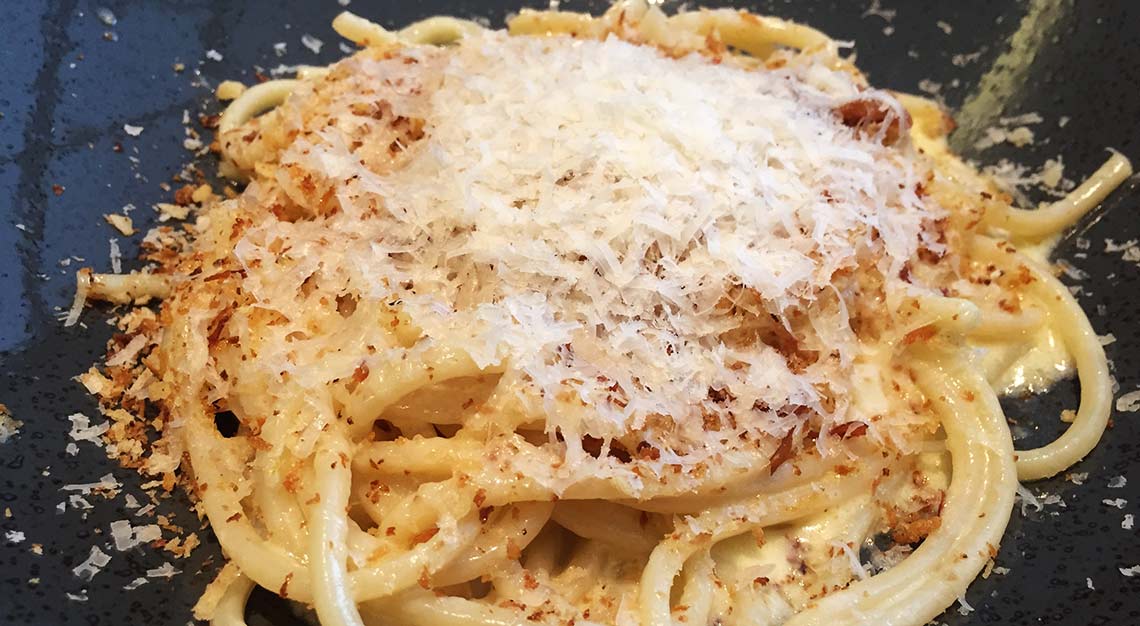 The mains are fairly enjoyable, though not mind blowing. Which I don't mind because you're not looking to be wowed and surprised when you're ordering comfort food. Chitarra Alla Carbonara is stirred with truffle butter and crumbled prosciutto, then topped with a bed of shaved parmigiano. A slow-cooked organic egg sits beneath the parmigiano, waiting to be broken and mixed in. There's no use of cream, but you still feel that ounce of heaviness typically associated with local cream-based Carbonaras. The noodle is thicker than usual, and perhaps it stems from my dislike of udon — where there's too much flour in a single strand or mouthful — but I'd have preferred the usual spaghetti noodles instead.
Tacchino is another seasonal offering, this time for the Christmas menu. The slice of pan-fried turkey breast is ladled with a generous helping of marsala cream and accompanied by three pieces of Portobello tempura. Doesn't matter that this dish isn't the least bit Italian at all (they eat stuffed turkey like the Americans). The tempura better is light, crispy and doesn't reek of oil. It'll do well in a bowl of Tempura Don, though I'm not sure if this is the right accompaniment for the turkey breast. The dish also looks rather plain and somewhat even disappointing, and could definitely do with a touch of colour and the use of other vegetables.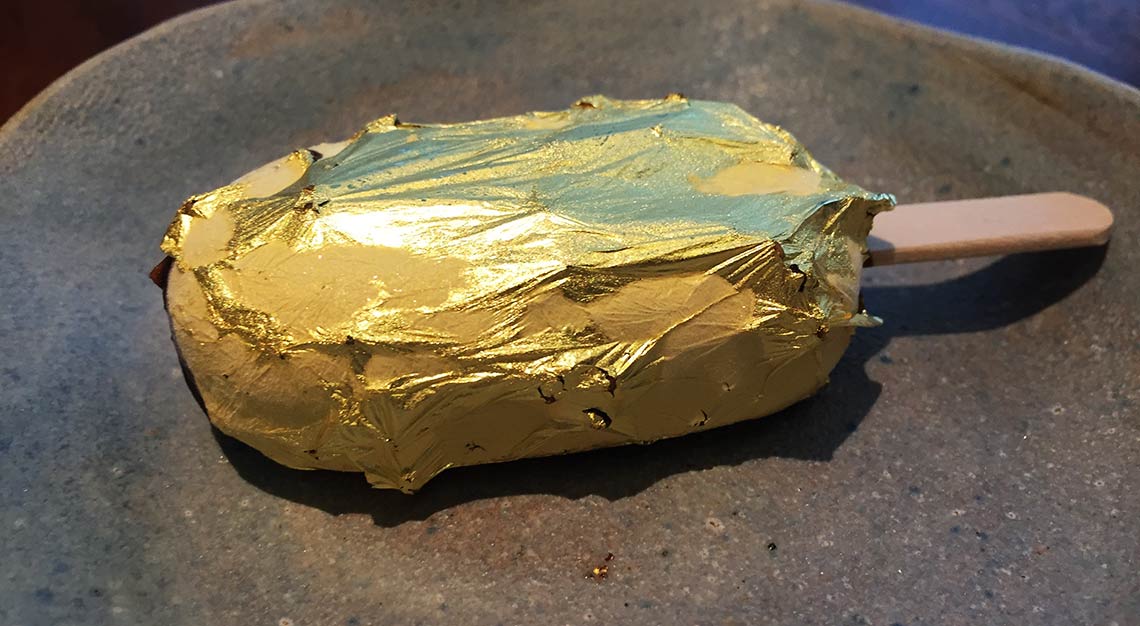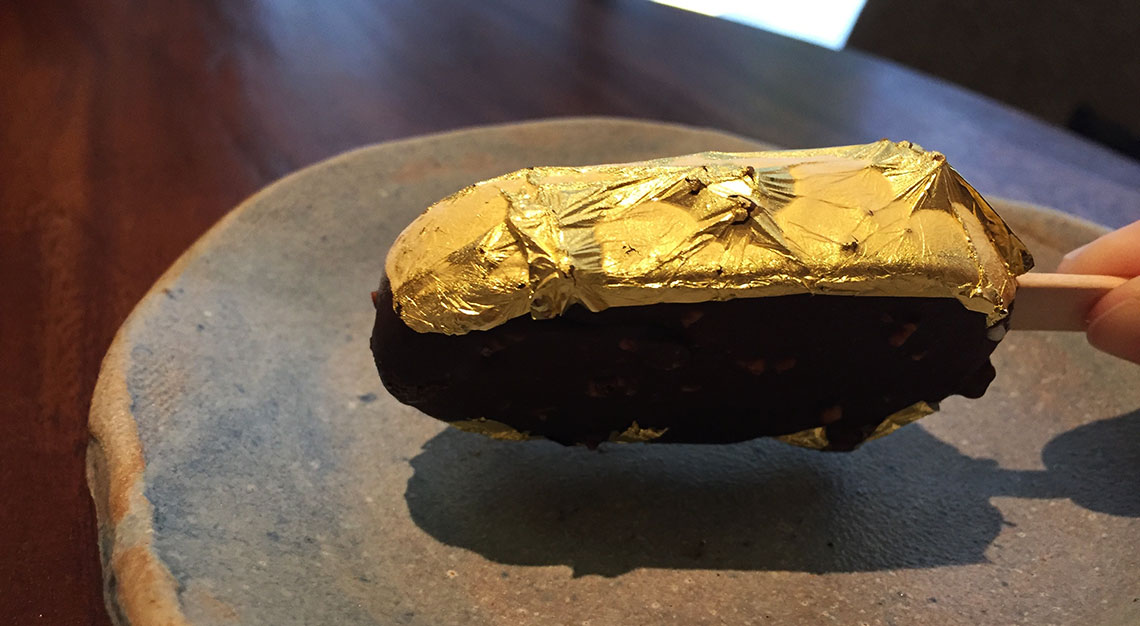 Desserts don't fare as well. I'm served a Lemoncello Tiramisu, where Ladyfinger biscuits are dipped in lemon liqueur and topped with mascaporne cheese. Unsightly presentation aside, I can see how this makes a lighter dessert which one would be more inclined to have a second mouthful after a heavy dinner. And while it doesn't taste bad, it just isn't for me, and I'd pick the classic version (also available in the restaurant). The Tartufo ice cream is also on the icy side, its chocolate, hazelnut and gold leaf coating barely making up for the creaminess an ice cream should have.
All in all, props to chef Fong for his creativity and never-ending quest to push for dishes, even if they don't make the cut all the time. For bringing back his lessons from Italy and showcasing it to Singapore, even if doesn't the approval from diners (such as the Butter Chicken which was removed from the menu). The flavours are not lacking in any way, even if it isn't made by an Italian. It's no less satisfying and hearty, and I'd head back to try other dishes. If I had to find some kind of fault, it would be that chef Fong uses way too much truffle in his food. But truffle does come from Italy. Plus, Singaporeans love their truffle, and give the starving diners what they want, right?
La Strada
#01-13
Shaw Centre
1 Scotts Rd
Singapore 228208
Tel: +65 6735 6656