In this Happy Hour With Robb session, MB&F's Max Büsser and H. Moser & Cie.'s Edouard Meylan delve into the nature of collaboration and why theirs, in particular, has been such a successful one. This live series continues with another episode (16 June 2020, 7.30pm) with David Cerrato, managing director of Montblanc's watch business unit. Register here
It's been the most exciting development of the week, one that has set the entire luxury watchmaking industry abuzz – the release of two exclusive timepieces, the Legacy Machine 101 (LM101) and the Endeavour Cylindrical Tourbillon. Surely, you must have heard of it by now. Collaborations are not all that uncommon in the world of luxury watchmaking, but this one happens to be rather unique. It's an unprecedented collaboration between MB&F and H. Moser & Cie., differing from conventional collaborations in that two timepieces have been produced, bearing the hallmarks of both luxury watchmakers.
And of course, Happy Hour With Robb had to get in on all the action. So, in this week's webinar, our watches and jewellery editor Celine Yap invited both head honchos to delve into their process of collaboration and what has made it so successful thus far. Both watchmakers, as it turns out, have very different approaches to watchmaking. What they do have in common, however, lies at the root of all their successes – a shared obsession with perfection. Here's how things went down.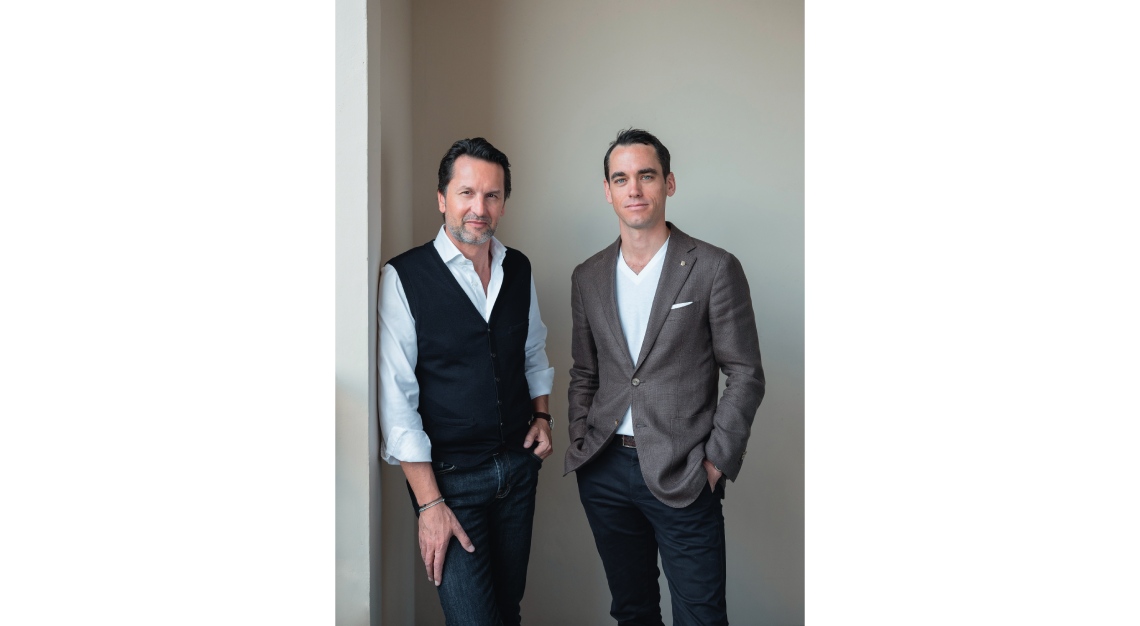 How did this collaboration between MB&F and H. Moser & Cie. come about?
Max Büsser: MB&F has been working with Precision Engineering (the high-spring manufacturing part of Moser) for over 10 years. I've always been blown away by what Edouard and his team have managed to do at Moser and I've always loved what they did. So, at some point, I asked Edouard if he would want to do a collaboration together. He really caught me on the wrong foot because he said, "Okay, but you would need to do something for [H. Moser & Cie.]".
Edouard Meylan: When Max offered to do a collaboration together, I felt that it was worth trying something different. There's a saying that goes "you're always stronger together". H. Moser & Cie. and MB&F share similar values and [both Max and myself] appreciate the vision we have for the brands going forward. I wanted this collaboration to benefit from our creativity, as well as the amazing teams that we both have.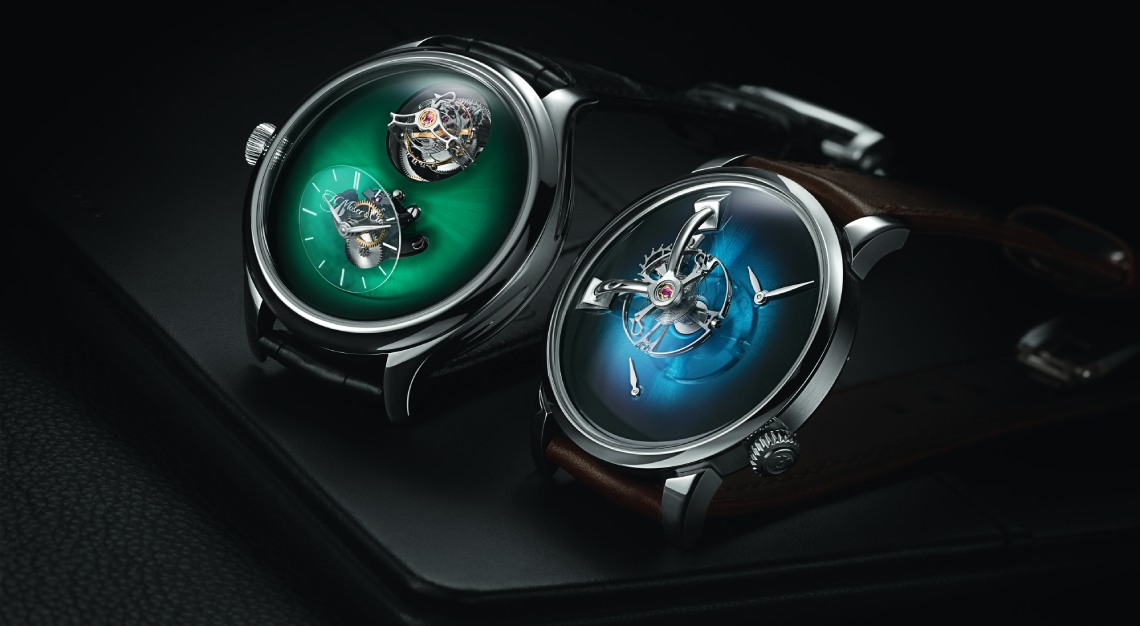 How was the process of collaboration like?
MB: I've always found it extremely complicated to create within boundaries – I created MB&F specifically not to have any boundaries. So, it was an interesting challenge for me.
EM: We wanted this collaboration to be neutral. There were two rules we established from the very beginning: Firstly, that both models should reflect both brands, and secondly, that the elements in both watches be elements that already existed beforehand.
Why make the cases in steel, as opposed to a more prestigious or sexy material – say, perhaps gold or platinum?
MB: Because steel is the new platinum. In high-end brands, steel is extremely rare and therefore it's even more valuable. Let's not forget that we are watchmakers. The material of the case should not be [the decisive factor] when you buy one of our pieces. For MB&F, we did our 10th-anniversary watch (the HMX) with steel, so it made sense that our 15th anniversary would also be in that vein.
EM: Our reason was that Max wanted to make it in steel, so we said, "Okay, let's make it in steel".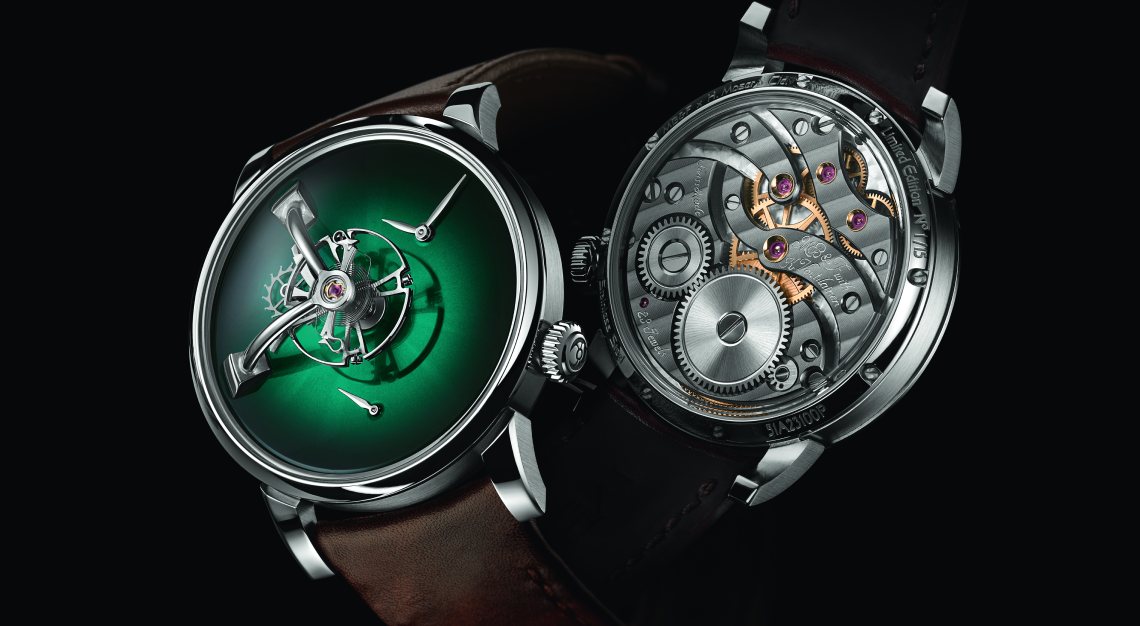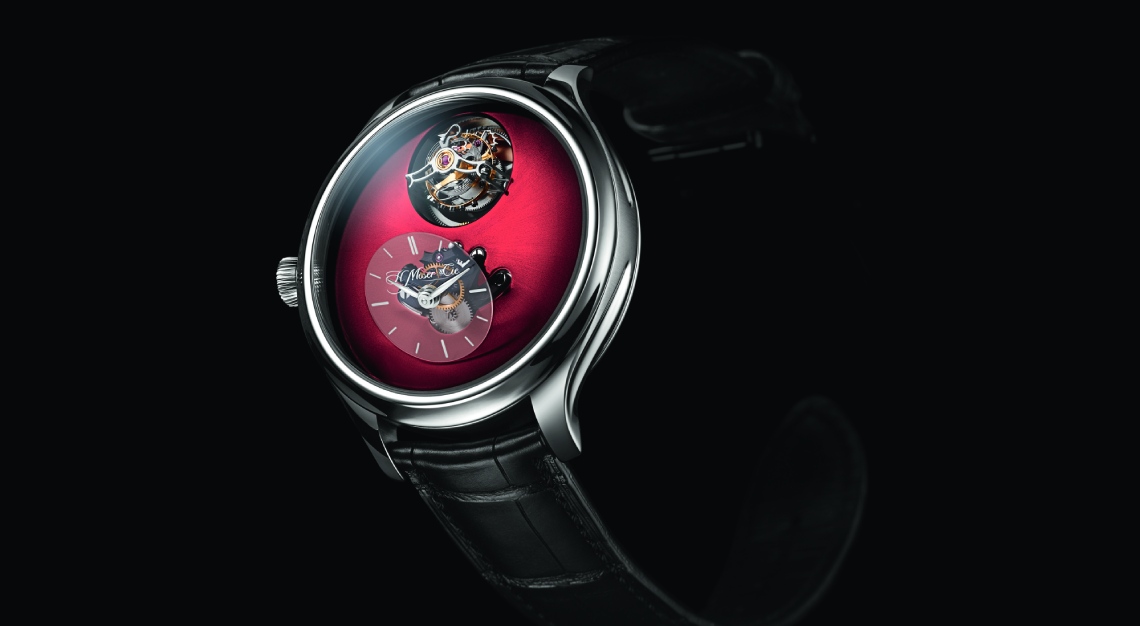 Were there any differences encountered during this collaboration?
MB: My whole team will tell you that I am a champion at making our lives complicated. I want to try this and that, to find ways to improve many things. Edouard is extremely pragmatic and efficient, which is what I am absolutely not. It was interesting to learn and observe how he operates. I think we have both been enriched by this whole experience.
EM: I could learn from the process of creativity that Max and his team have, to avoid cases in the past when my team and I felt we could have done better. But I do also remember having some discussions where I raised my eyes and had to go, "No, Max, I cannot do that. I cannot go to my team and tell them we have to modify that". We both have had to make compromises, but the outcome turned out great.
Did you contemplate postponing the launch because of COVID-19? Were things the way you intended when you launched both timepieces?
MB: It's honestly been the most extraordinary launch we've ever had in 15 years. All 60 pieces of the LM101 were accounted for at retail, four days after launch – this has never, ever happened and we've had some pretty cool watches in the past. Of course, it's not only because we launched it now. It's a whole conjunction of all sorts of things. But it comes back to what Edouard said at the beginning: Together, we're stronger. If there's one thing we've learned during this COVID-19 period, it's how important it is to be together. We've arrived at this moment that wasn't planned, but it's a great showcase of what I've always believed in for all my watchmaking years.
EM: The plan was to launch during Watches and Wonders. We were supposed to have our booths next to each other, so people could see one brand and then the other. Unfortunately, we couldn't do that. The plan was to then launch in April, but we postponed it for a few months as all our stores were closed. But still, I think it was a great success. Had we launched during Watches and Wonders, it would still have been amazing, but one among many others. Last week, there weren't many launches and I think we made a smash.
Would you ever collaborate again?
MB: Yes, definitely – but not immediately. It's tough because we've already got tons of ideas as a follow-up to what we've done. We have to have the courage to make what we've done collectable, and not come out in a year or so with something new, even though we've got a ton of ideas. Even though we would like to, it has to take some time. There are many reasons to collaborate. You collaborate to work with someone that's not like you. We could not each have achieved what we have in this collaboration, by working on our own.
EM: The problem is once you've set the bar, you need to hit higher. We don't want to make something that is less amazing as what we've done. It's a dream [come true] to have achieved what we have because it's not always the case in the industry. It's also the next nightmare because what comes next must be at the same level of [quality] with what we've accomplished, which is a big challenge. But I would encourage other brands to do the same. I think to collaborate is the best thing.