In our weekly series, we bring you the latest in luxury news around the world. This week's highlights: Reddit plans to go public, Patek Philippe's Advanced Research team scores four patents, and
Wilderness Reserve's holiday homes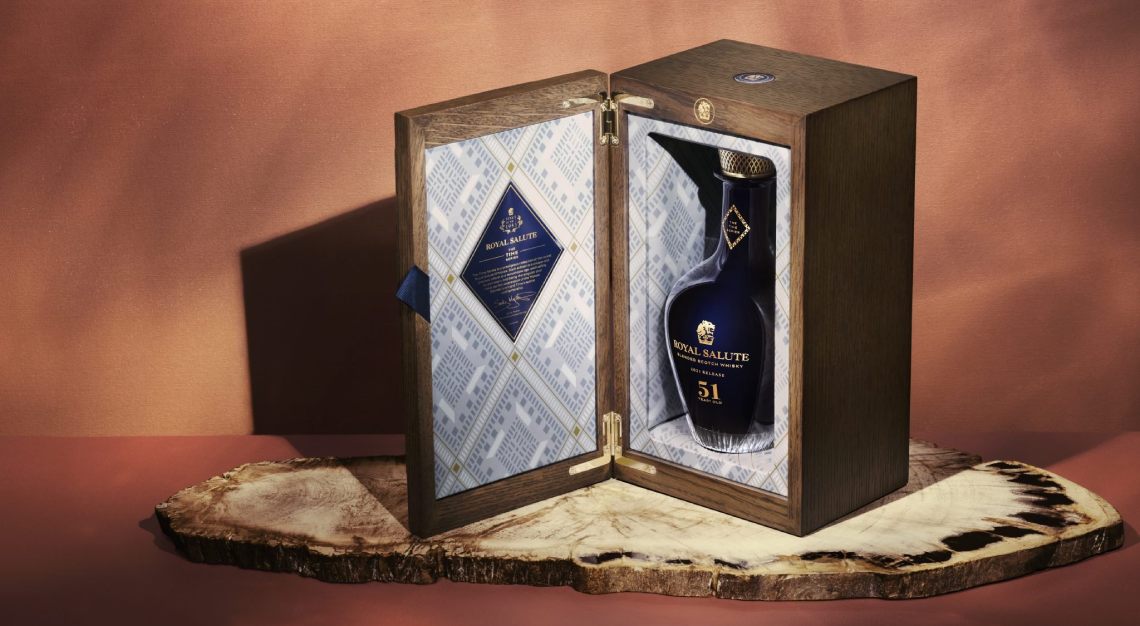 Royal Salute drops its first NFT on BlockBar
Why you should care: Royal Salute has dropped its first-ever NFT, the Royal Salute Time Series 51 Year Old 2021, on BlockBar, the world's first direct-to-consumer NFT marketplace for luxury wines and spirits. The exclusive bottle #85 (out of 101 from the series) features an oaky, honeyed blend of whiskies sourced from the ghost distilleries of bygone eras, locked within a crystal decanter bearing a 24-carat gold plaque and the autograph of Royal Salute master blender Sandy Hyslop. Buyers will enjoy a private tasting by Hyslop, a 5ml miniature of the high-aged blend, an exclusive guided tour of the Strathisla Distillery, an overnight stay there, dinner for two and a tasting experience of other Royal Salute blends.
Yours for US$35,000 (S$47,900) on the BlockBar site this 21 December 2021, 10.30pm. One must have at least 1 ETH in order to qualify for this exclusive drop. More details here.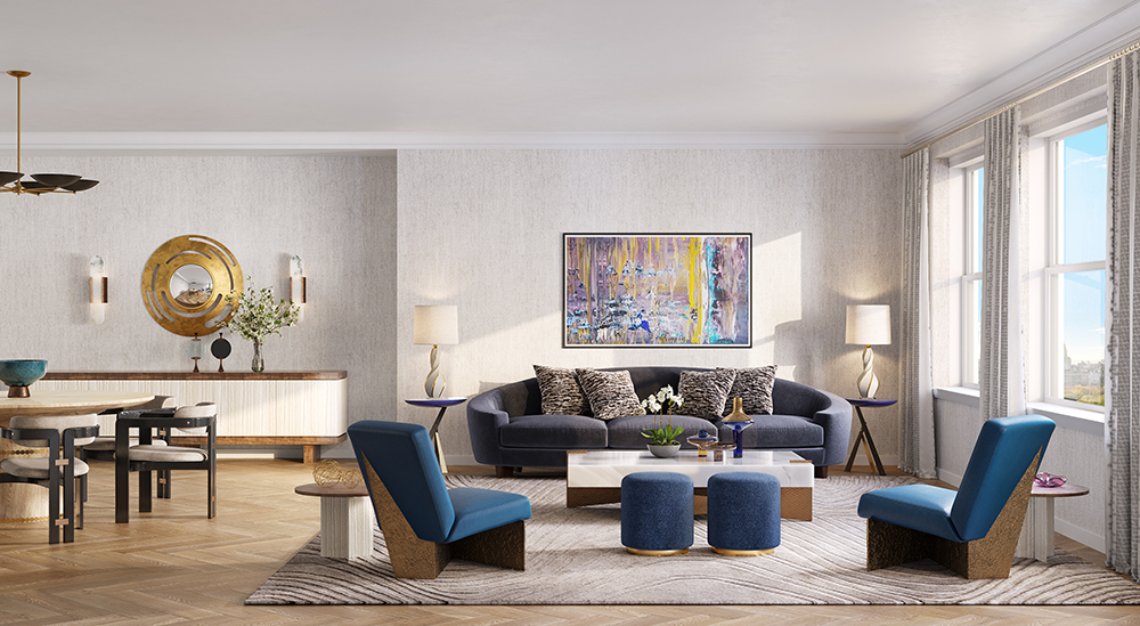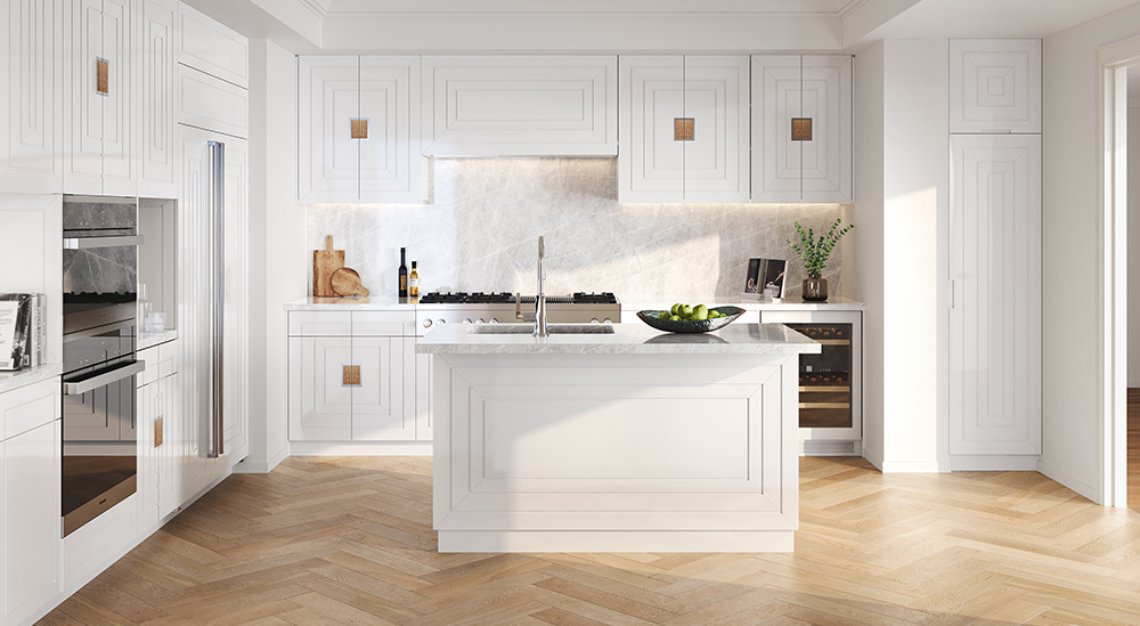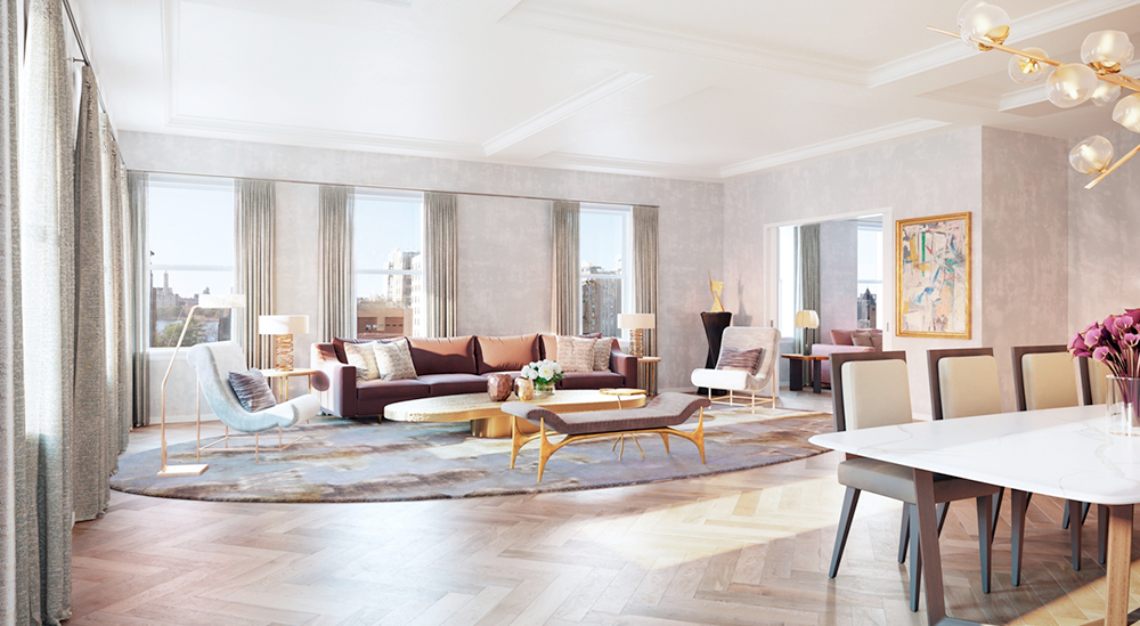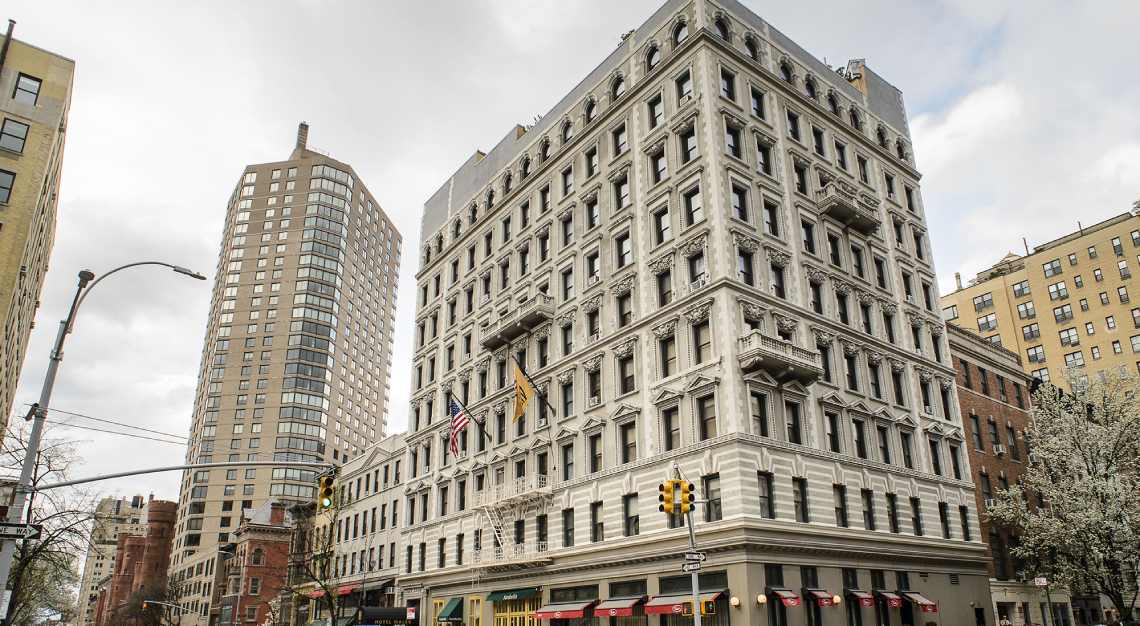 The Wales – a historic NYC hotel reimagined as luxury residences
Why you should care: New York City is rife with glossy new builds – think supertalls like 111 W. 57th Street and 432 Park Ave – so a more historic residential tower is a welcome change of pace. Those looking for something more old-school are in luck. The Wales, originally constructed in 1899 by architect Louis Korn, is a hotel-turned-condominium on the Upper East Side. The developer, Adellco, brought on Form4 Design Studio to help restore the neo-Renaissance facade to its former glory. Altogether there will only be 21 units in the 10-story building (with a maximum of three condos per floor), many half- and full-floor offerings will be available, plus a penthouse with a private rooftop deck, outdoor kitchen and wraparound terrace.
In terms of the interiors, Adellco partnered with Cabinet Alberto Pinto, a renowned French interior-design firm that the developer had previously worked with on other NYC projects. As a result, the residences and common spaces will complement the Wales's striking exterior. "The Pinto relationship very much plays into taking that gorgeous style and within it creating this very chic, very elegant, very sophisticated interior," says Matthew Adell, Adellco's founder. The individual condos will have herringbone white-oak floors and large windows. In the kitchen, appliances will be from Sub-Zero, Wolf and Cove, with chrome fixtures will be Kallista. Bathrooms, meanwhile, will feature a blend of light Bianca Carrara marble and dark Grigio Nicole stone, creating an interesting material juxtaposition.
The gym will have the same white-oak flooring, giving the space a lighter, more contemporary feel than many other rubber-floor fitness centers. The lobby will have antique mirrors and a custom brass chandelier, in addition to marble finishes and custom mouldings.
If that sounds like your sort of thing, two-bedroom homes start at US$3.8 million (S$5.2 million), three-bedrooms begin at US$5.7 million (S$7.79 million) and four-bedrooms go for upwards of US$7.4 million (S$10.12 million). Corcoran Sunshine Marketing Group is responsible for marketing and sales, so it's worth reaching out if you'd like to secure your spot.
This story was first published on Robb Report USA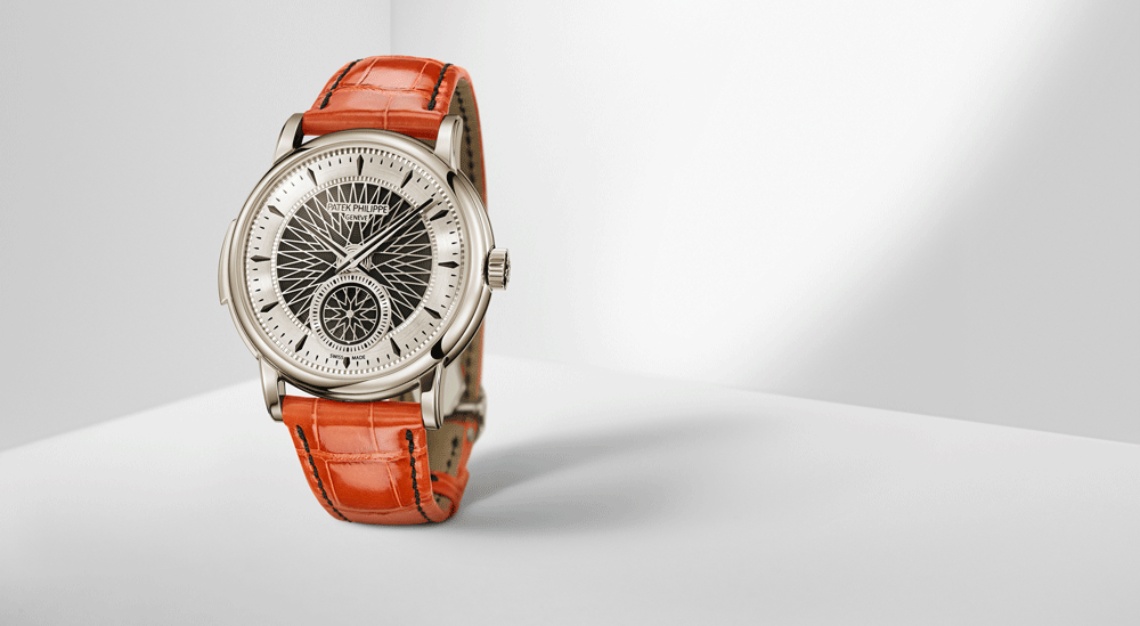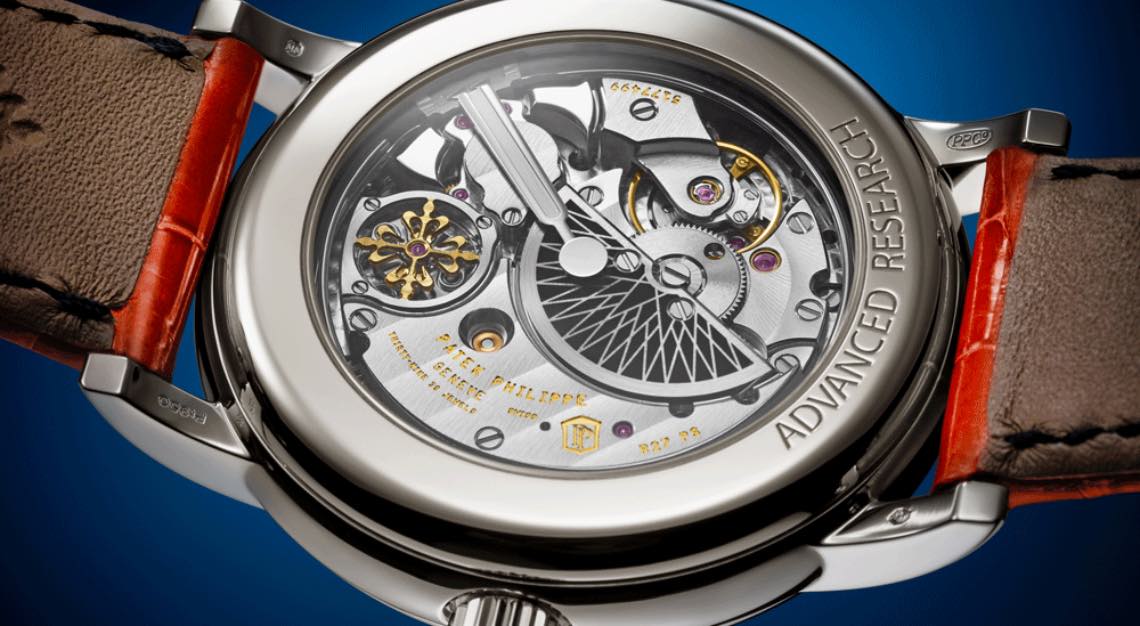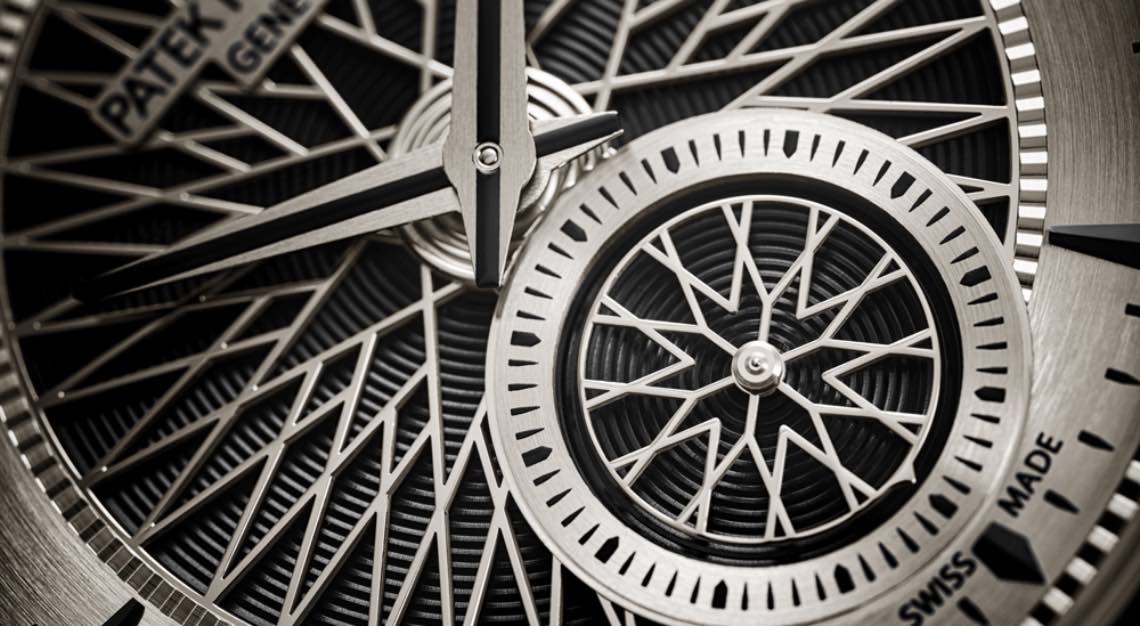 Patek Philippe's Advanced Research team scored four patents with its new minute repeater
Why you should care: Hot on the heels of its Patek Philippe Tiffany & Co. Ref. 5711, the Swiss watchmaker has introduced yet another newsworthy watch. Its new 40 mm x 11.10 mm platinum Ref. 5750 "Advanced Research" minute repeater, in contrast, is a high-horology reference that features four patented innovations. It was created by the company's most skilled watchmakers in its "Advanced Research" department, an R&D division founded in 2005 to develop new technologies and concepts, that will be limited to just 15 pieces.
The new minute repeater's claim to fame is a new sound amplifying system made possible by the addition of the fortissimo "ff" module to the brand's existing calibre R 27 PS (first introduced in 1989). The module is made with a flexibly suspended sound lever and a 0.2 mm-thick sapphire-crystal oscillating wafer, which makes the chiming sound roughly six times more powerful (you can hear it chime in a video on Patek Philippe's site). And that's no small feat: according to a statement from Patek Philippe, this makes the sound roughly six times more powerful than a normal minute repeater.
But it wasn't just about a stronger sound quality, but also versatility. Patek Philippe says it was also able to develop technology that will keep the same amplified sound regardless of the case material. Typically, rose gold cases achieve the best sound in a minute repeater, but here the sound remains the same whether the movement is outfitted in rose gold, yellow gold, white gold or platinum.
In the Ref. 5750P, it's about craftsmanship rather than colour. Constructed in five parts, the dial's open-worked motif is inspired by the spoked wheels on vintage cars. It tops off the snailed spiralling lines of the black background. The white-gold Dauphine-shaped hands with blackened lines and the applied kite-shaped hour makers, also in white gold, have been fully blackened.
This was first published on Robb Report USA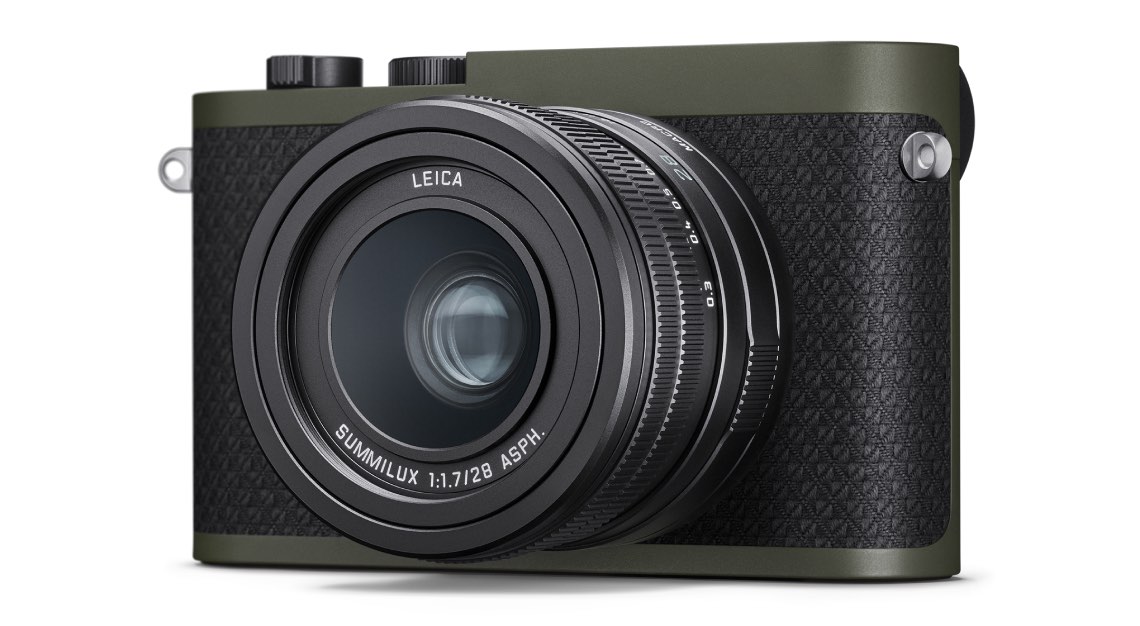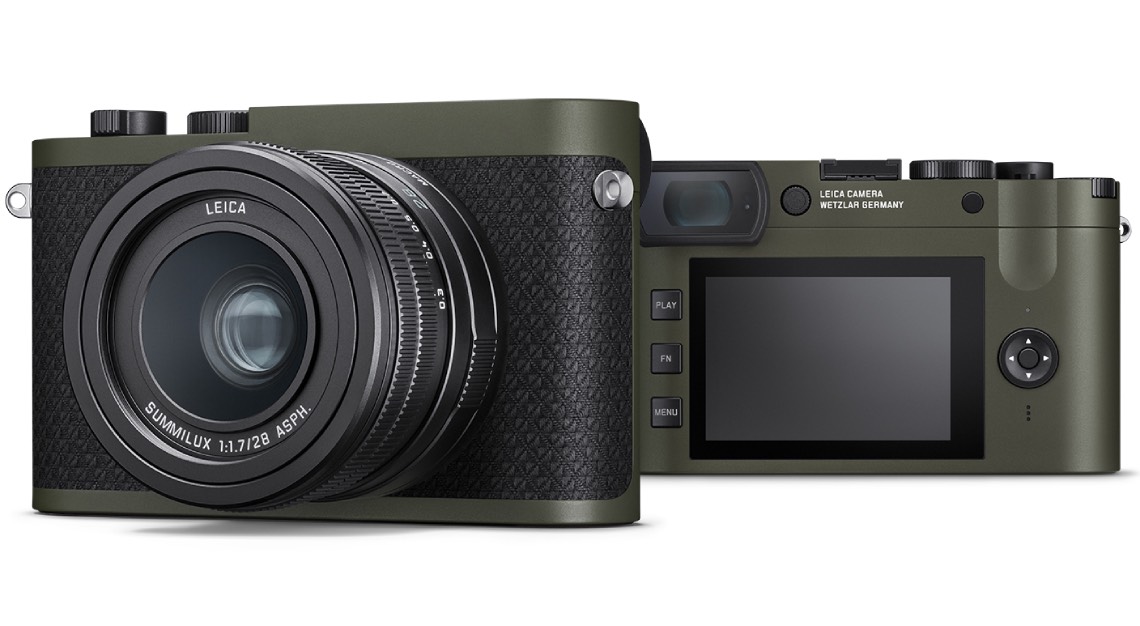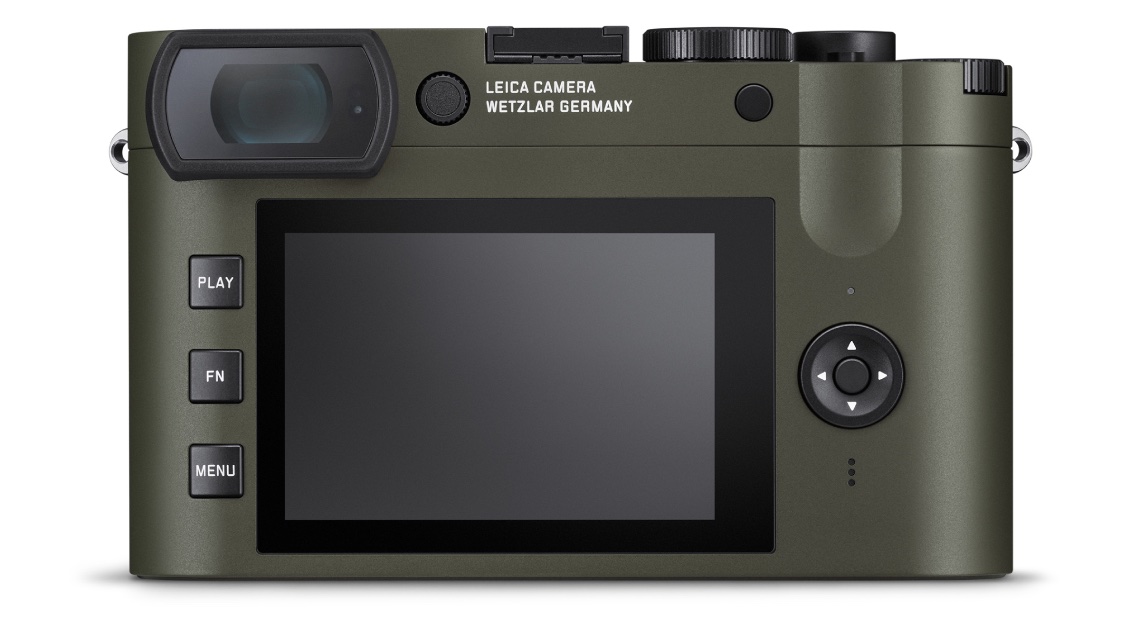 The Leica Q2 Reporter shoots wearing Kevlar armour
Why you should care: Leica Camera AG recently announced the release of their new Leica Q2. The camera continues the tradition of Leica cameras tailored to the challenging working conditions of reporters and press photographers. Maximising precision and reliability in the most adverse conditions, the Leica Q2 is made of Kevlar, a material used in body armour and has a quaint matte green finish, disguising its hardiness. The camera features scratch- and abrasion-resistant paint and is protected against mechanical, chemical and thermal hazard. Leica's ergonomic is meant to improve the photographer's grip on the camera over time and has been designed to have its engravings and elements discreet. Yours for S$9,000 at all Leica stores.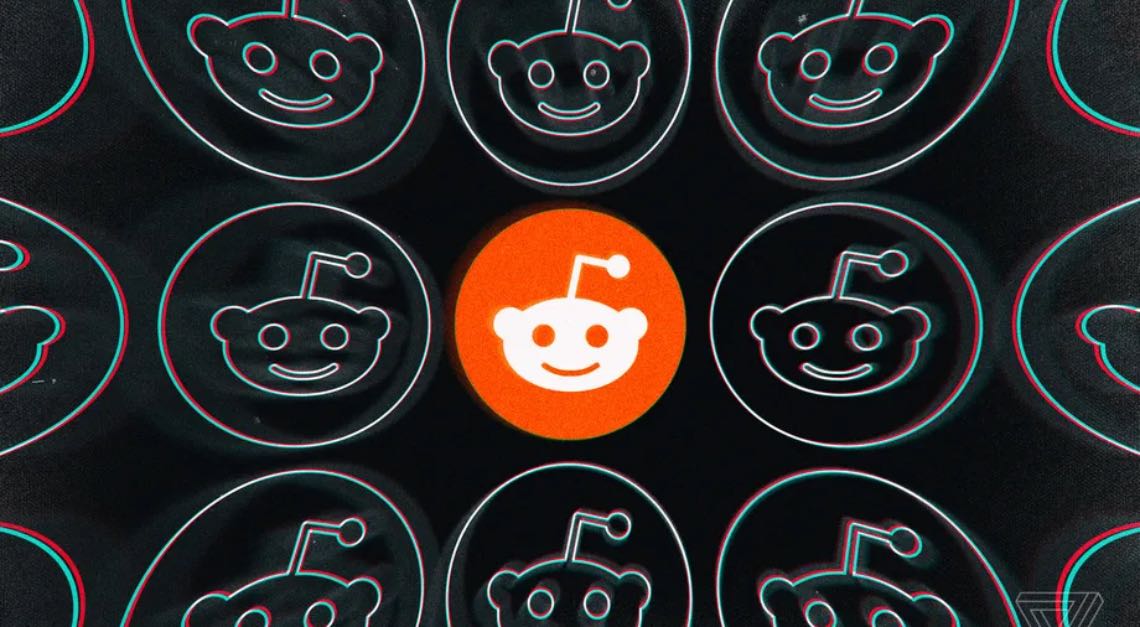 Reddit goes public
Why you should care: Social forum Reddit is set to go public as the company files for a confidential S-1 with the Securities and Exchange Commission. The company has been rumoured to be considering an IPO for quite some time now, though the number of shares and price range for the proposed offering is yet to be released due to regulatory purposes. In August this year, Reddit was reported to have raised around S$957 million round of funding at a valuation of more than S$13.6 billion; the company also announced in the same month that it had made S$136 million in ad revenue for the second quarter of 2021 – an approximate 200 per cent increase from 2020.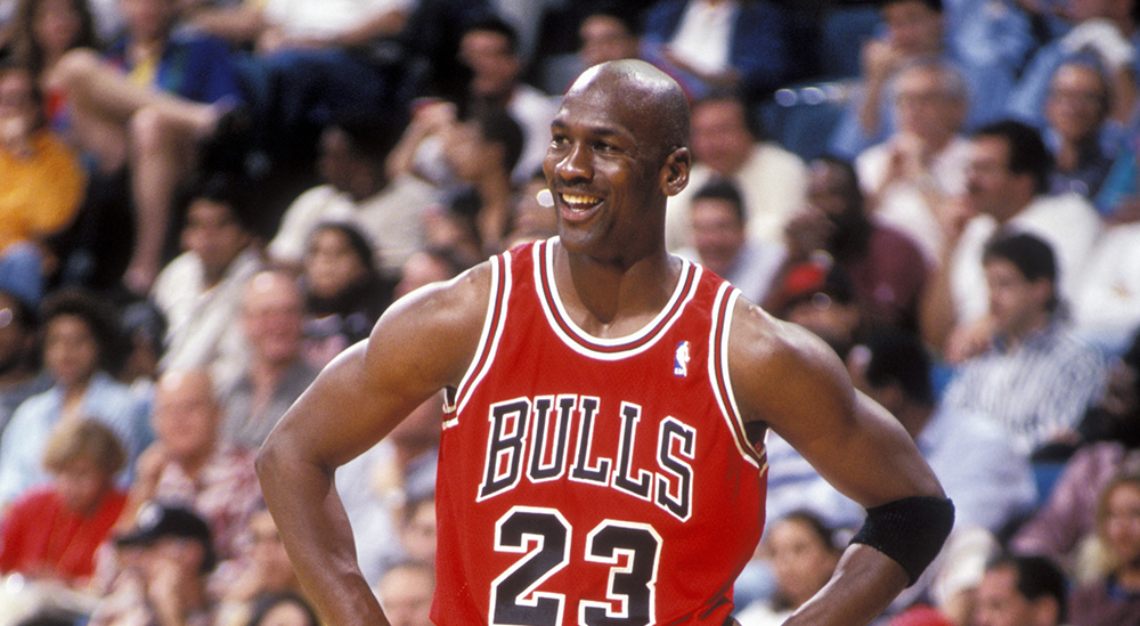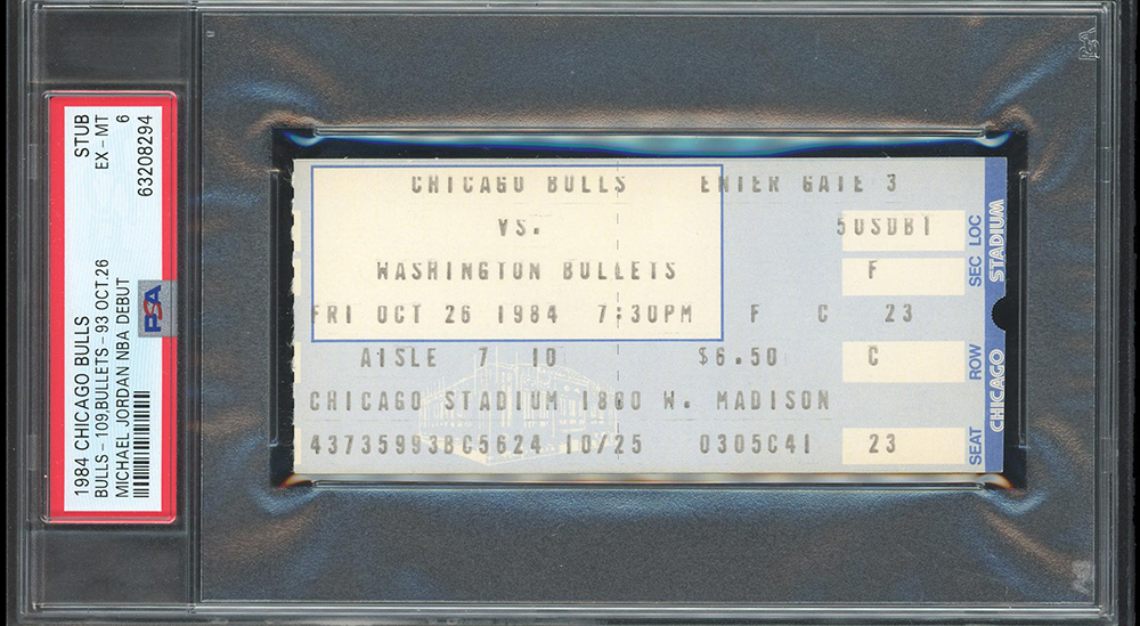 A ticket stub to Michael Jordan's 1984 NBA debut nets a record
Why you should care: It's not just Michael Jordan's sneakers and trading cards that sell for jaw-dropping prices. You can now say the same thing for ticket stubs to his games, too. A ticket from His Airness's NBA debut sold for US$264,000 (S$360,991) at an auction operated by Huggins & Scott Auctions early Friday morning, reports ESPN. The ticket is for the October 26, 1984 game between the Chicago Bulls and Washington Bullets (now the Wizards) at Chicago Stadium, which the home team won 109 to 93. Despite the hype surrounding Jordan, it's unlikely that many expected that game to be the start of what is widely considered the greatest career in NBA history. This specific stub comes with an "EX-MT 6" rating from the Professional Sports Authenticator, meaning it's the best-preserved ticket from the game. The previous record sale for a ticket from Jordan's debut was US$56,000 (S$76,574) for an "EX 5" example.
The record-breaking price includes a 20 per cent buyer's premium. But even without its fees, the winning bid of US$220,000 (S$300,826) easily topped the previous record. It had belonged to a ticket to the third game of the 1903 World Series between the Boston Americans and the Pittsburgh Pirates which sold for US$175,000 (S$239,293) at a Christie's auction this past October. The third most valuable ticket is a stub from Micky Mantle's 1951 debut for the New York Yankees, which sold for US$141,395 (S$193,342) just a few days after the Christie's auction. (Mantle's 1952 rookie card is the second most expensive sports card of all time).
This story was first published on Robb Report USA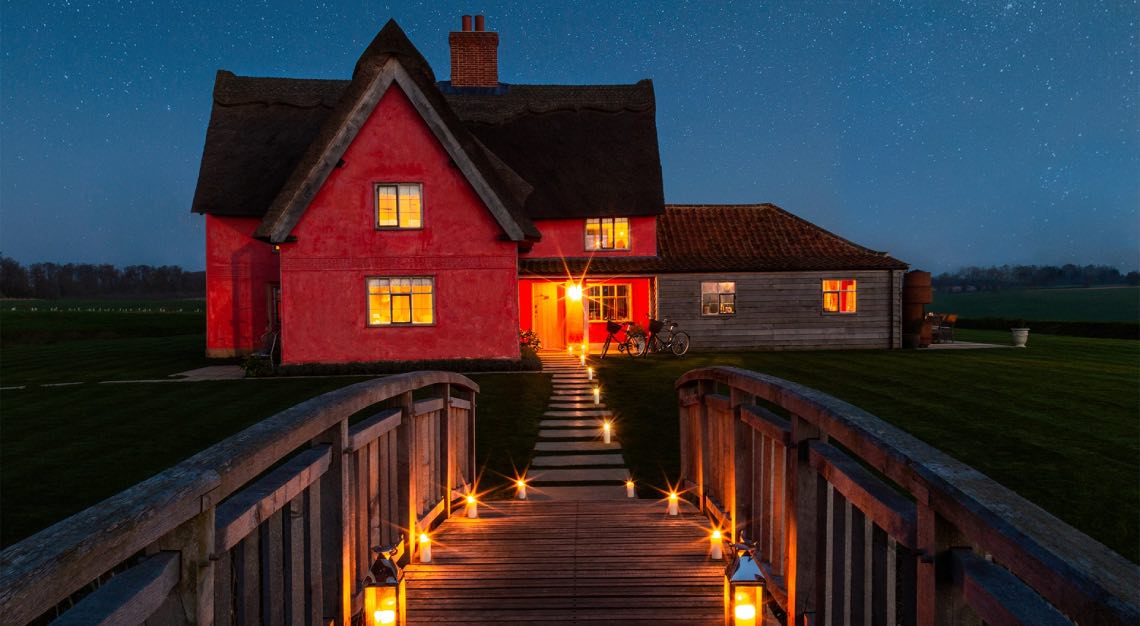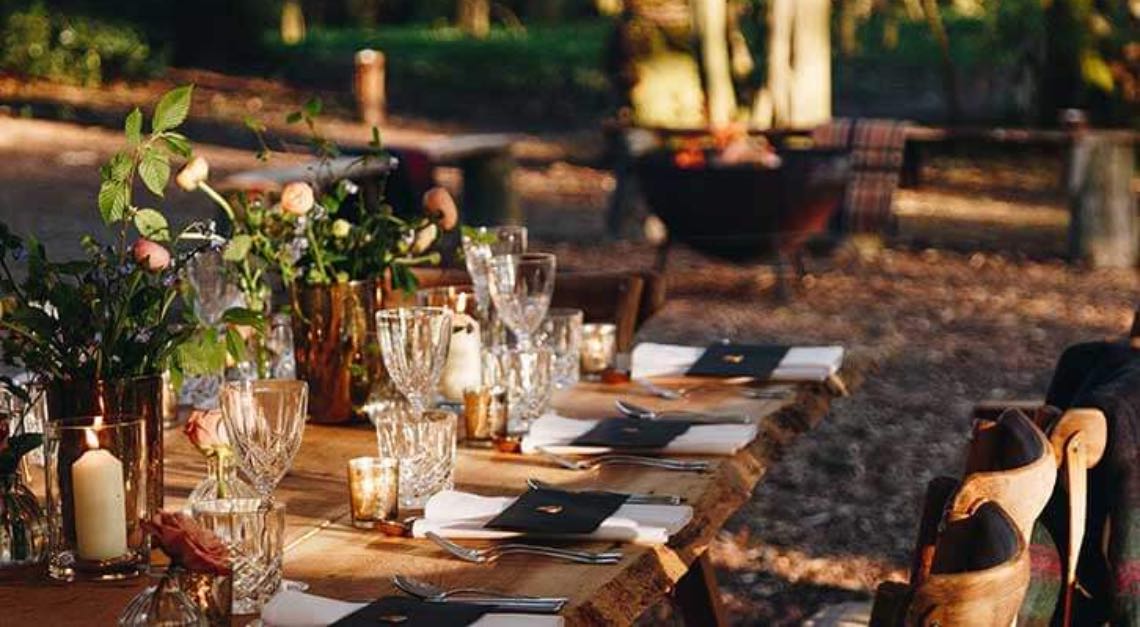 Wilderness Reserve's holiday homes
Why you should care: Take a trip down to Sibton, Suffolk and spend a weekend (or two) at Wilderness Reserve's holiday homes. Spanning over 2,000 hectares of breathtaking British countryside, the luxurious holiday home offers endless activities and treats for you and your family. Have a day's worth of activities – from paddleboarding to clay pigeon shooting – before settling down for a cosy, bonfire-lit feast in the middle of the reserve's ancient forest, complete with roasted meats, fish, vegetables and Champagne. The Chapel Barn can accommodate up to 38 guests, and the Wilderness Reserve Fire Feast experience will start from S$180 per pax.
In case you missed it: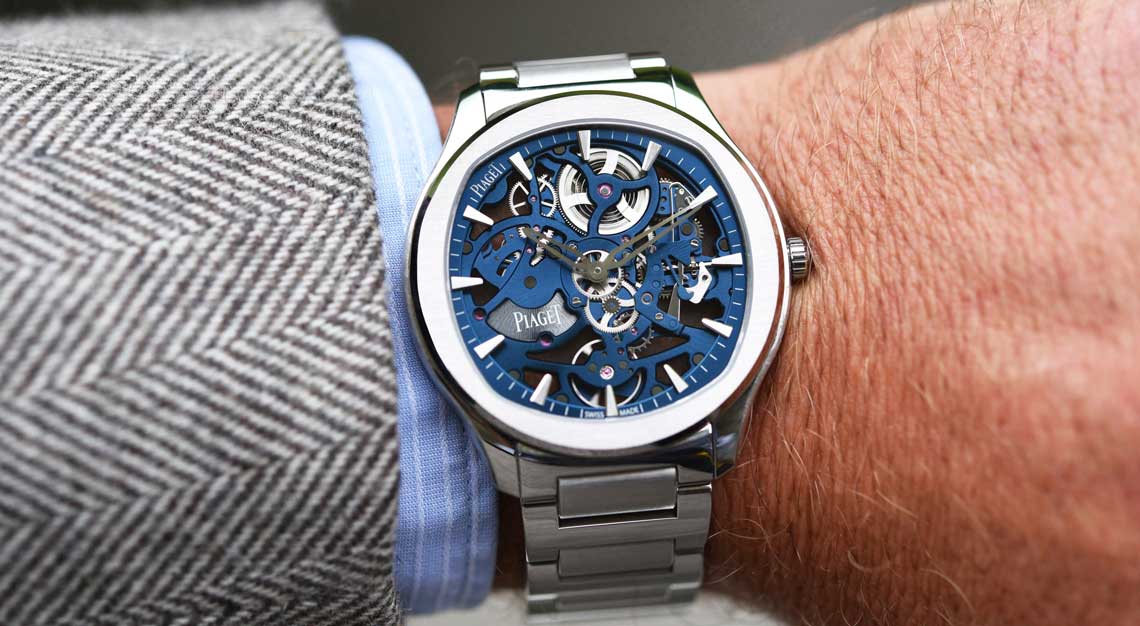 Piaget timepieces have become this watch collector's latest obsession
Robin Wong is no stranger to beautiful watches of all stripes but lately he's got Piaget on his mind.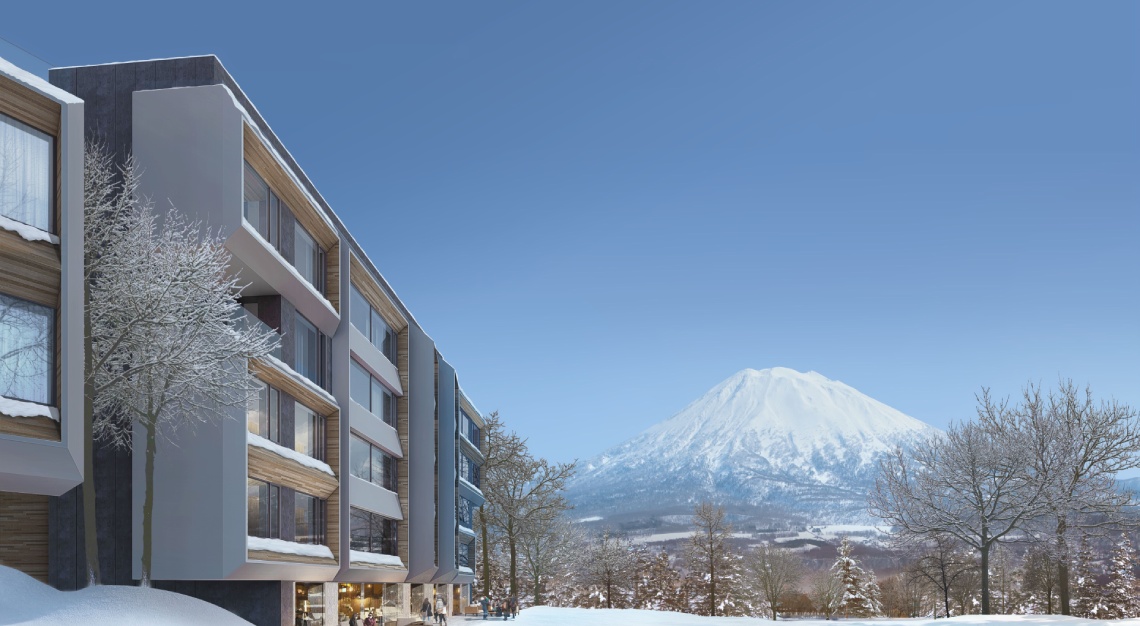 Setsu Niseko, an up-and-coming luxury resort residence at the heart of Japan's Niseko
From design to food and wellness, Setsu Niseko ticks all the boxes for creating the quintessential après-ski experience.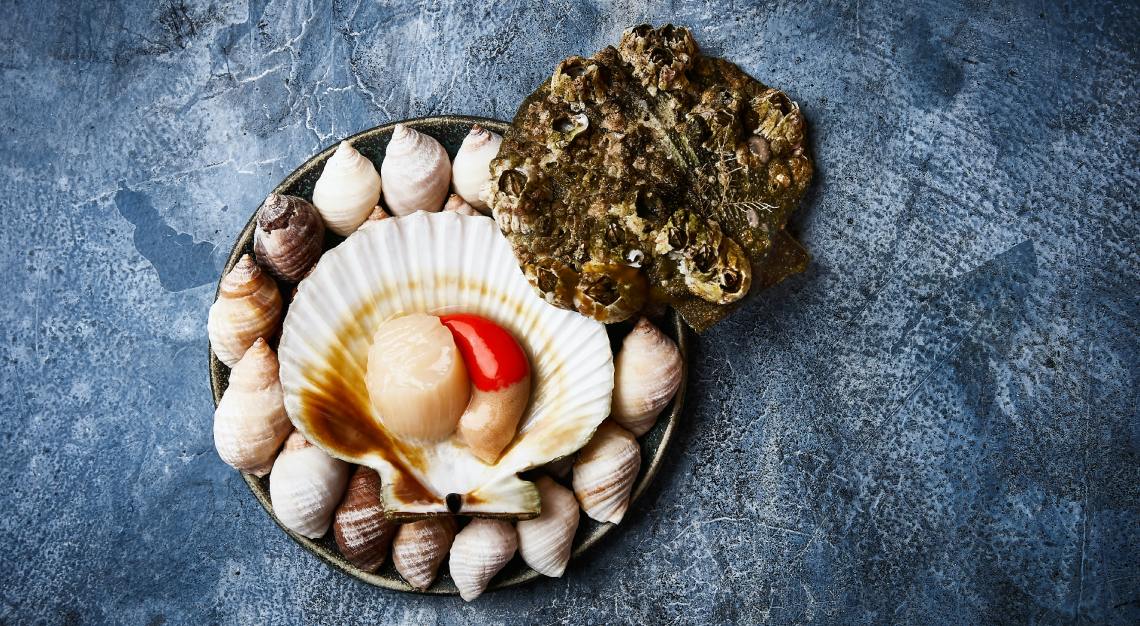 Events in Singapore
We highlight the best our city has to offer and what's keeping it abuzz. Here are the best things you can do in Singapore this week.