Yohei Fukuda has more than 200 pairs on backorder, but his clients' don't seem to mind the wait
Yohei Fukuda's bespoke shoes are considered by the well-heeled to be among the most coveted on the planet. The Tokyo-based shoemaker's creations are instantly recognisable as a cut above the rest, thanks to his impeccable attention to detail. He honed his classic cordwaining skills in the ateliers of London's most esteemed shoemakers including John Lobb, Foster & Son and George Cleverly, and his process is so painstaking that Fukuda and his five apprentices only make 10 pairs each month.
His bespoke shoes are priced from US$4,600 (S$6,273) and can go up to US$12,000 (S$16,363) in exotic skins. You'll also have to travel to Tokyo or Hong Kong to get a pair made. But in the meantime, The Armoury in New York City is carrying ready-to-wear pieces from US$2,300 (S$3,136) and made-to-order shoes from US$2,700 (S$3,681), made by Fukuda in collaboration with The Armoury's founder Mark Cho.
We caught up with Fukuda during his first-ever visit to New York City in the fall of 2018. It turns out the shoemaking wizard stepped into his cordwaining career entirely by accident, kickstarted by a break-up and a visit to a Northampton shoe museum.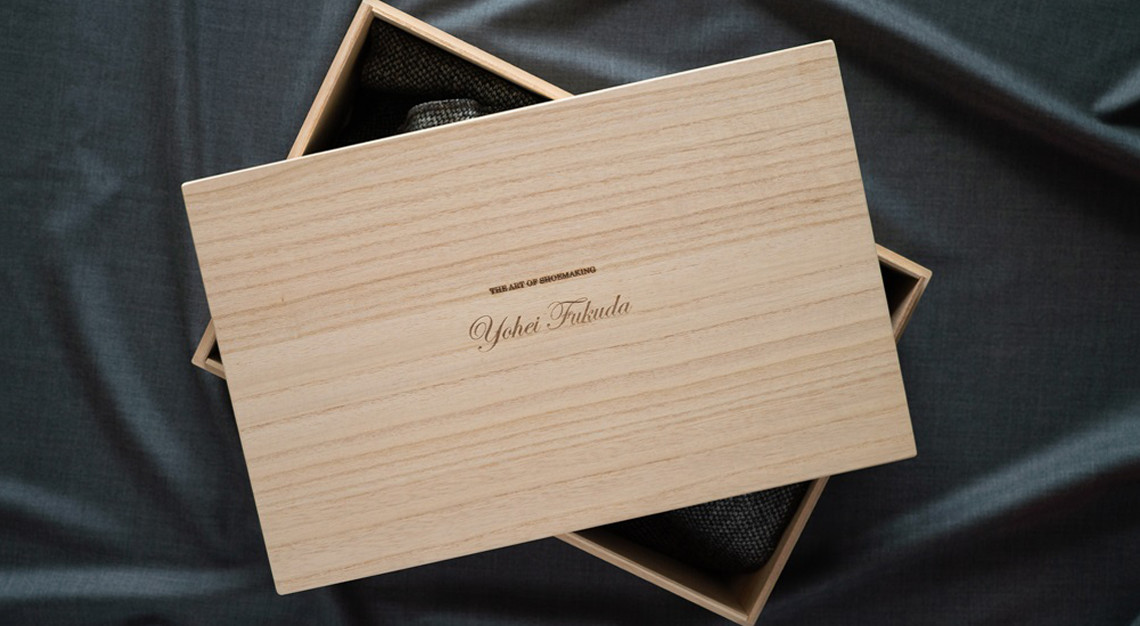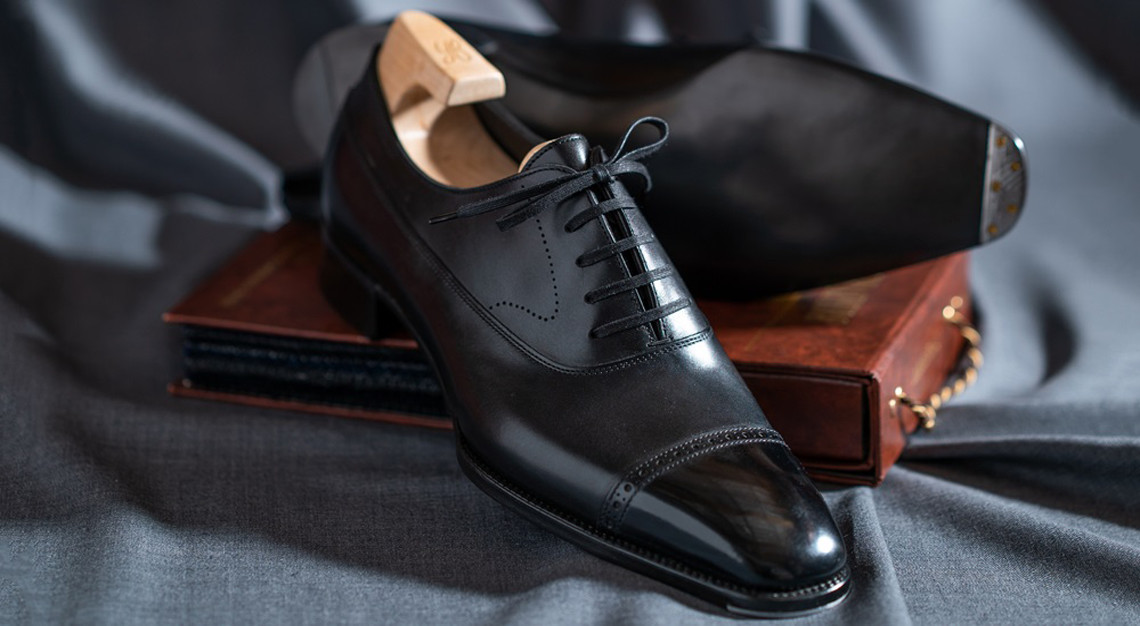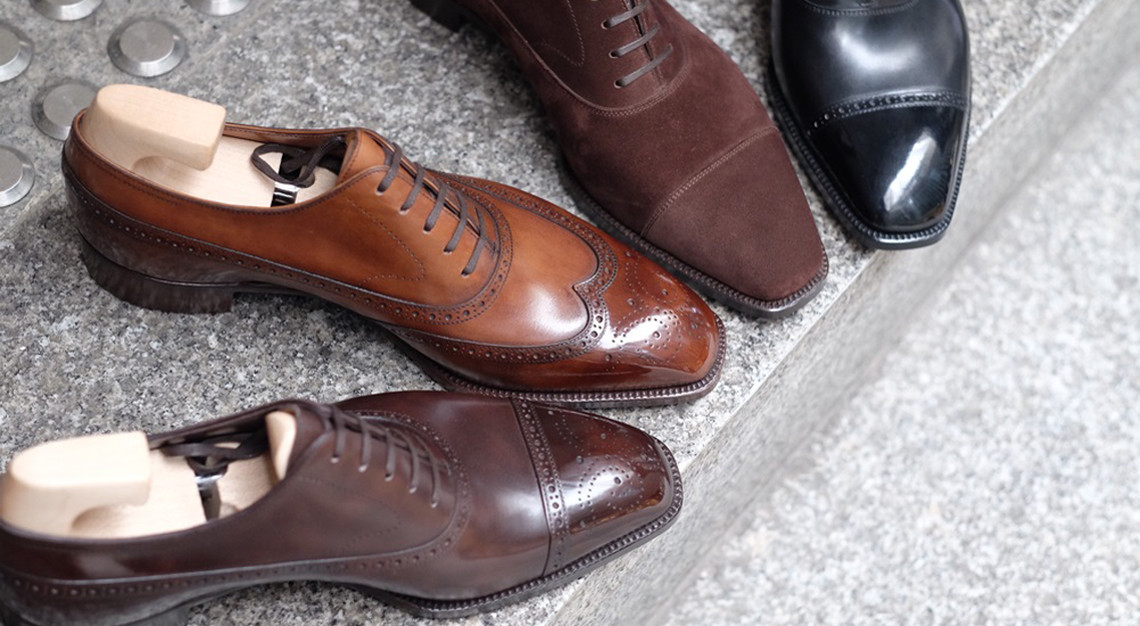 How did you get started making shoes?
When I was 18, I had a girlfriend who was going to study abroad in Los Angeles. I decided to follow her, but we broke up after getting there, so I decided to go to England to learn English instead. One of my classmates in England wanted to be a shoe designer and we went to a shoe museum in Northampton, which is where I saw a beautiful pair of black Oxford shoes that were made in 1910. I was so inspired and thought about how nice it felt to impress people with something like that. Initially, I was just interested in making shoes like this for myself, but eventually, I became a student at a shoemaking school there.
What sparked your interest in the bespoke niche?
I had the opportunity to get a part-time job at John Lobb. I worked in their shoe factory and while I was there, I bought 10 pairs at a discounted price. However, I have very wide, short feet, and at 21, I couldn't afford bespoke shoes. That's when I figured it would be a good idea to learn how to make my own.
How long did it take you to learn the bespoke process?
People say it takes around three years to learn, but I was lucky. When I was a second-year student at the shoemaking school, I had an opportunity to learn bespoke shoemaking from some of the best shoemakers in London. I studied three hours a week for six months, and made two pairs of shoes in that time. I also started doing repair jobs for George Cleverly, and would come to London once a week to get shoes from him to repair. As my skills got better, I showed my sample shoes to the folks at Edward Green and they let me make my first real pair of bespoke shoes. That's how it all started.
When did you decide to venture off on your own?
After living in England for six years, I came back to my hometown in Japan in 2006. At that time, there weren't many bespoke shoe companies in Japan, and I didn't want to work for another shoe company. So I decided to start my own company in Tokyo. It was very small in the beginning; I didn't have a website or any retail space and I was working from home. I kept wondering why nobody came or contacted me.
When did your business start to take off?
A journalist friend of mine wrote a story about me 10 years ago, and a jewellery and watch store contacted me to do a trunk show. One of the clients that came in around then was from the Isetan department store in Shinjuku, Tokyo, and asked to display my shoes there. I had so many customers in Tokyo that I decided to move to there and open up a store about eight years ago. I started my Facebook and Instagram pages two-and-a-half years ago and did some practice photography by myself. I wanted to introduce good, Japanese-made shoes to the world because they are not well-known.
What qualifies as Japanese-made shoes?
I think Japanese shoemakers pay more attention to small details. If you think about cars, cameras, or clothes, these are not products that the Japanese have invented, but we have made them better. I think this is something we are quite good at.
What are the signature style details in your shoes?
My house style is a Balmoral Oxford. It isn't new, but we don't intend to make shoes that are solely about fashion. I want my shoes to be classic so the customer can wear them for 20 or 30 years. Details include a long vamp, punched cap, sweeping lines, hand lasting and a shape created through the arch, which is otherwise impossible to achieve with machine-welting.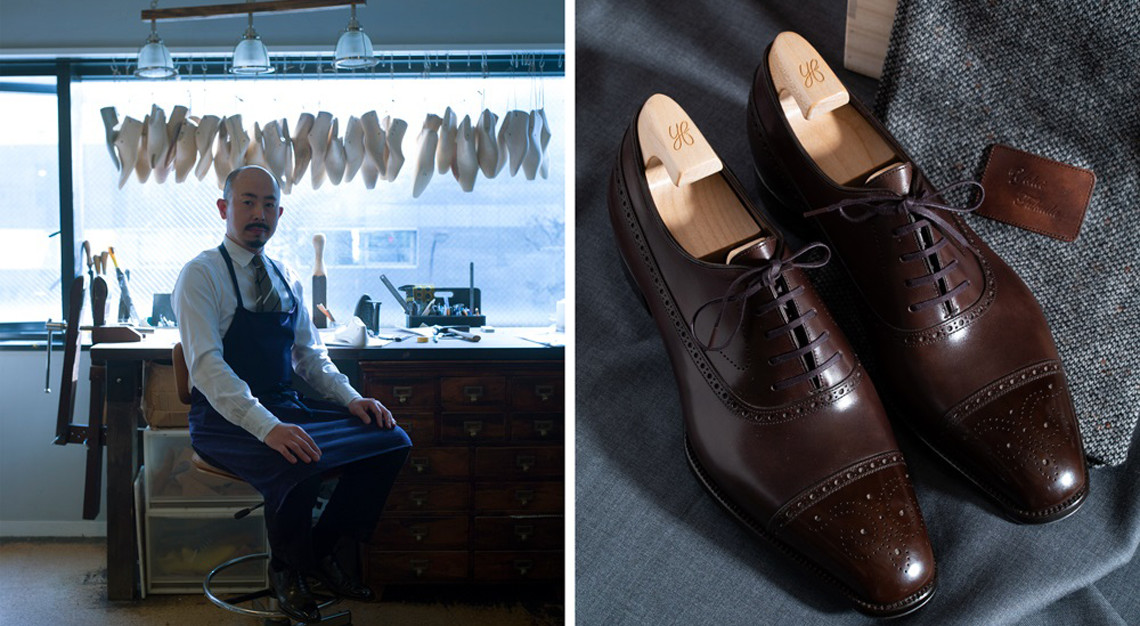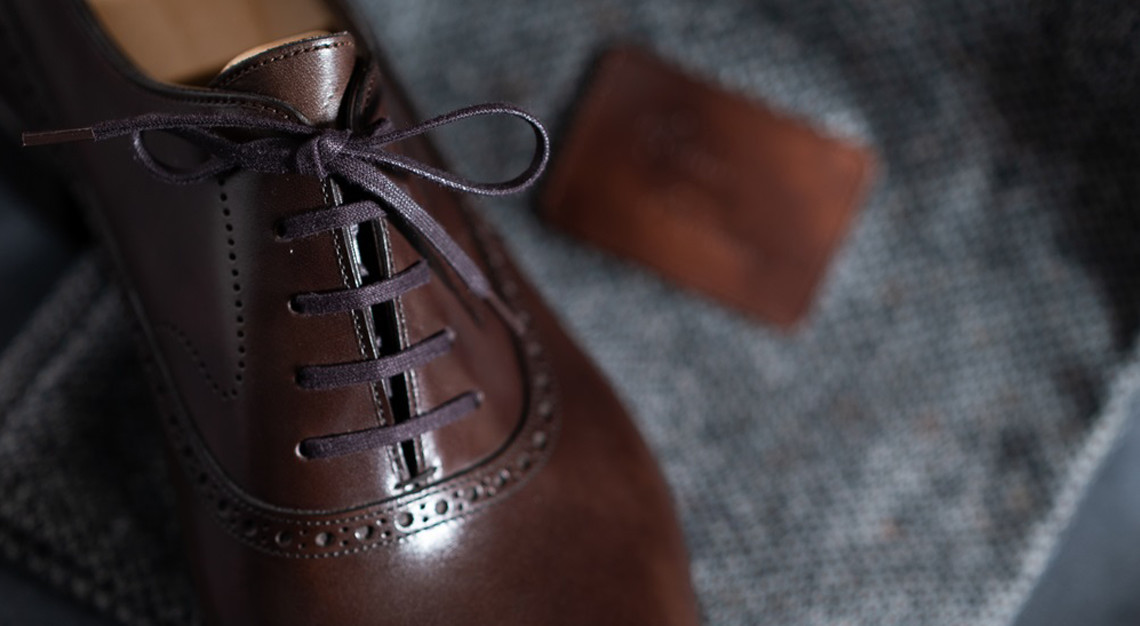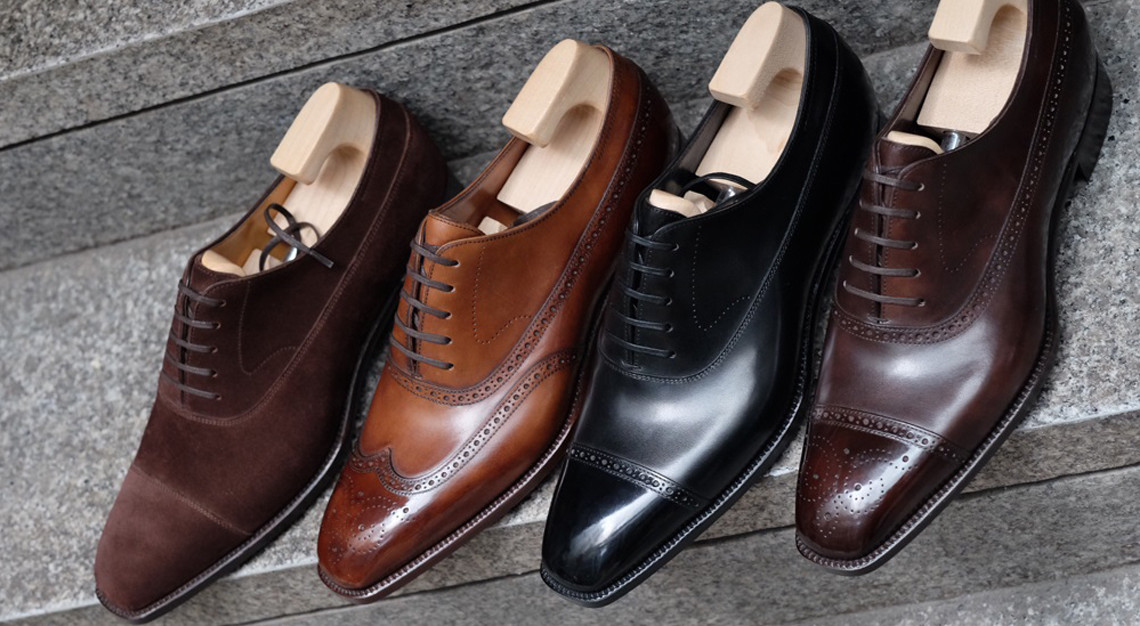 How long does the process of creating a bespoke shoe take?
We take so many orders for our bespoke shoes, but we can only make about 10 pairs per month. We already have 220 pairs on backorder, and the wait time is currently around three years.
What is considered the top-end of your bespoke shoemaking?
Typically something using skin, like alligator, which can run up to US$12,000 (S$16,365).
The Armoury is the only boutique in the USA that sells your shoes. How did you start working with them?
About five or six years ago, Mark Cho of The Armoury came into my store as a customer and kept coming back at least once a month. We became good friends and, one day, he asked me if I wanted to do a trunk show at his Hong Kong store. I didn't know anything about it, but I said yes, because it was exciting to do a trunk show in a foreign country. That's how I started working with The Armoury.
What do you envision for the future of your business?
I have only five apprentices in my workshop, so my company is still quite small. A lot of young people want to become bespoke shoemakers in Japan, so I think the future is quite bright, but we don't want to expand too much. We really want to be able to focus with the utmost detail on the quality of our shoemaking.