The Maldives is the place to go if you're craving a little sun, sand and Vitamin Sea
A tropical nation in the Indian Ocean that's composed of 26 atolls, the Maldives has long been a much-loved playground for the world's rich and famous. From beautiful corals and marine life to international cuisine, stunning seascapes, and luxe villas, there's plenty to see and do. But if you're not sure where to begin when it comes to planning your Maldivian escape, then peruse our handy guide to discover some of the best experiences this island nation has to offer.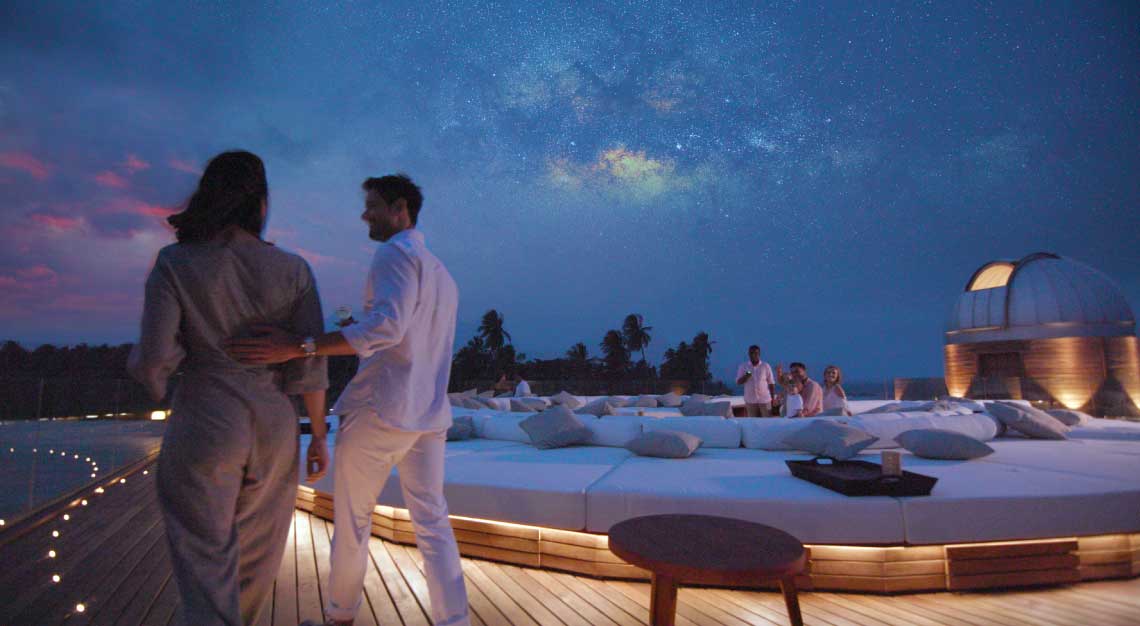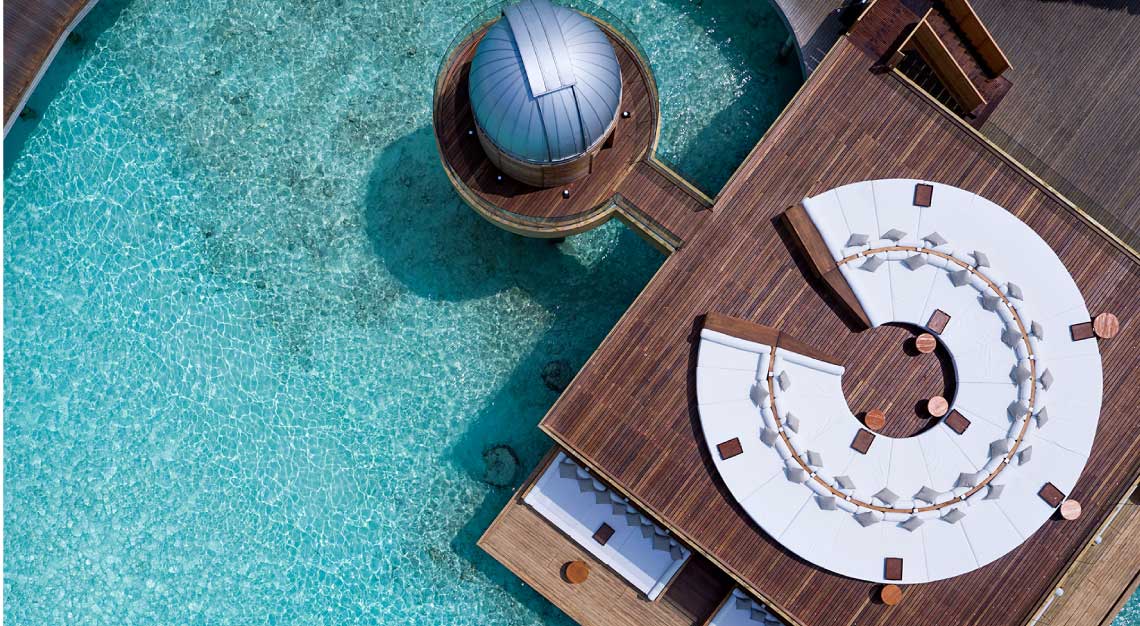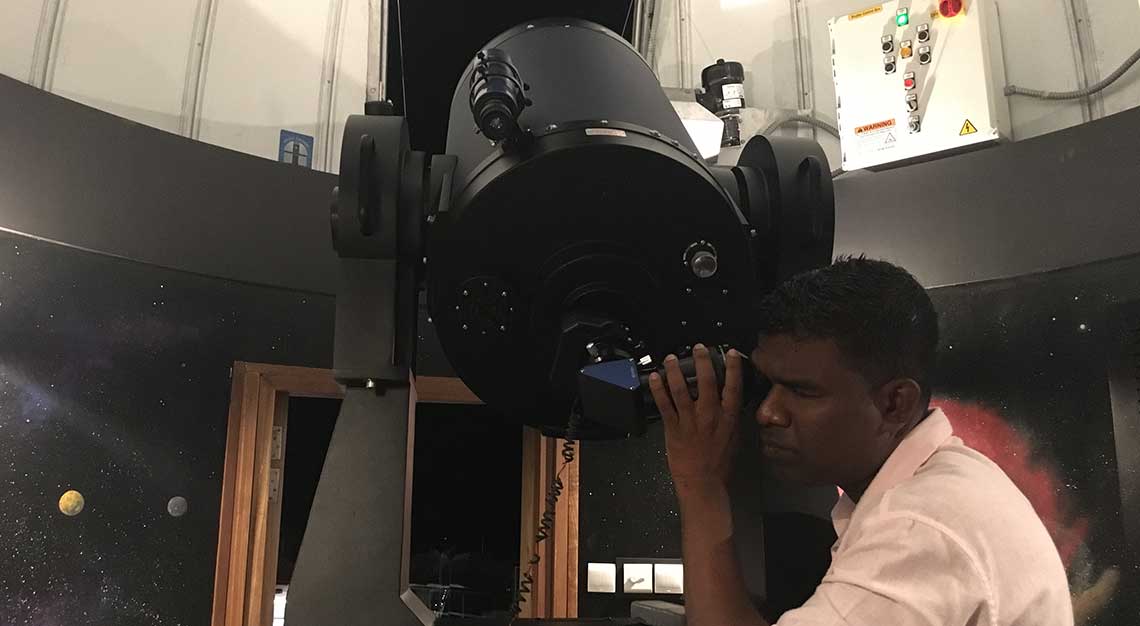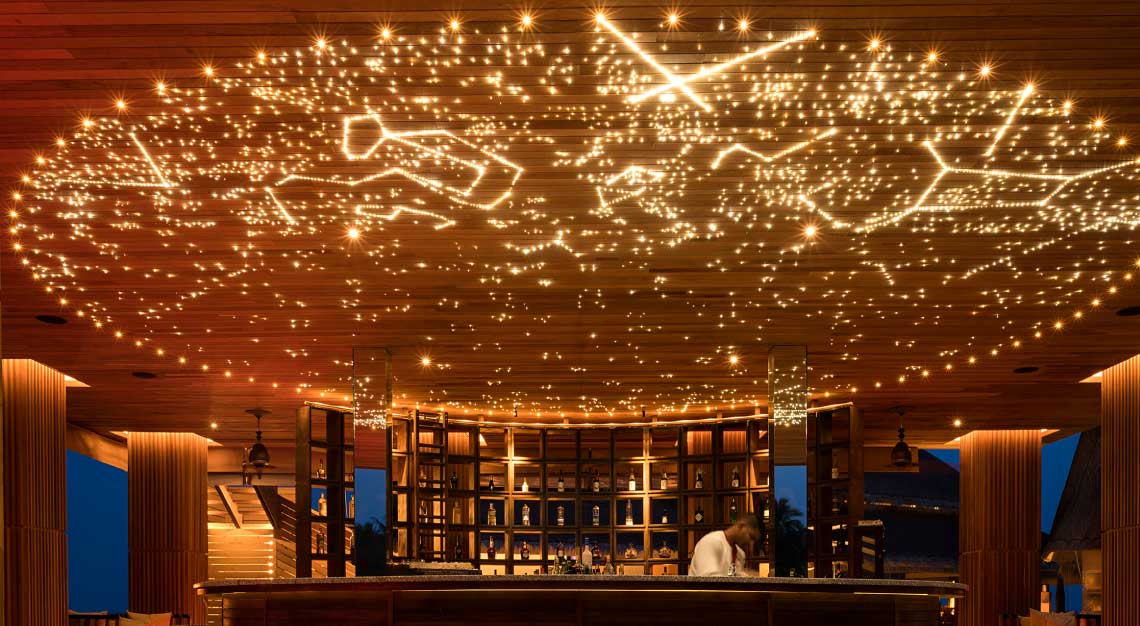 Anantara Kihavah Maldives Villas
What it's known for: Stargazing
What does it take to be an astronomer? Acquiring the relevant academic qualifications is one option, while simply having a deep sense of curiosity and a vivid imagination is another. Whether you're fascinated by state-of-the-art machines or tiny, everyday objects found at home, a questioning mind is a trait that will get you far. For Maldivian Ali Shameem, the resident astronomer of Anantara Kihavah Maldives Villas, it was watches that piqued his curiosity from the beginning.
Anantara Kihavah Maldives Villas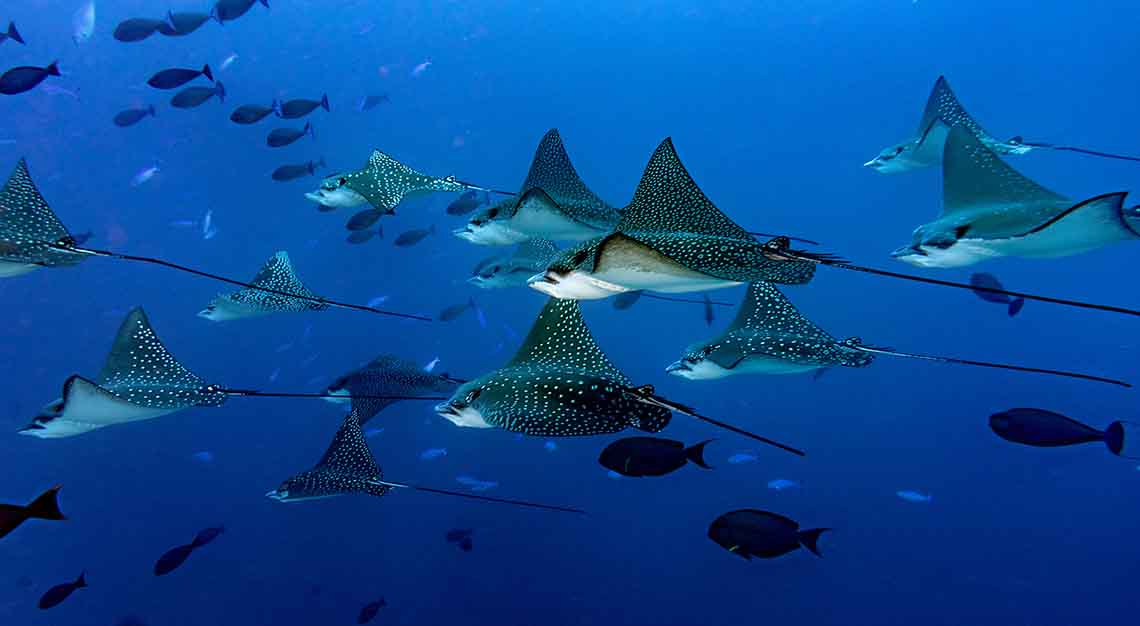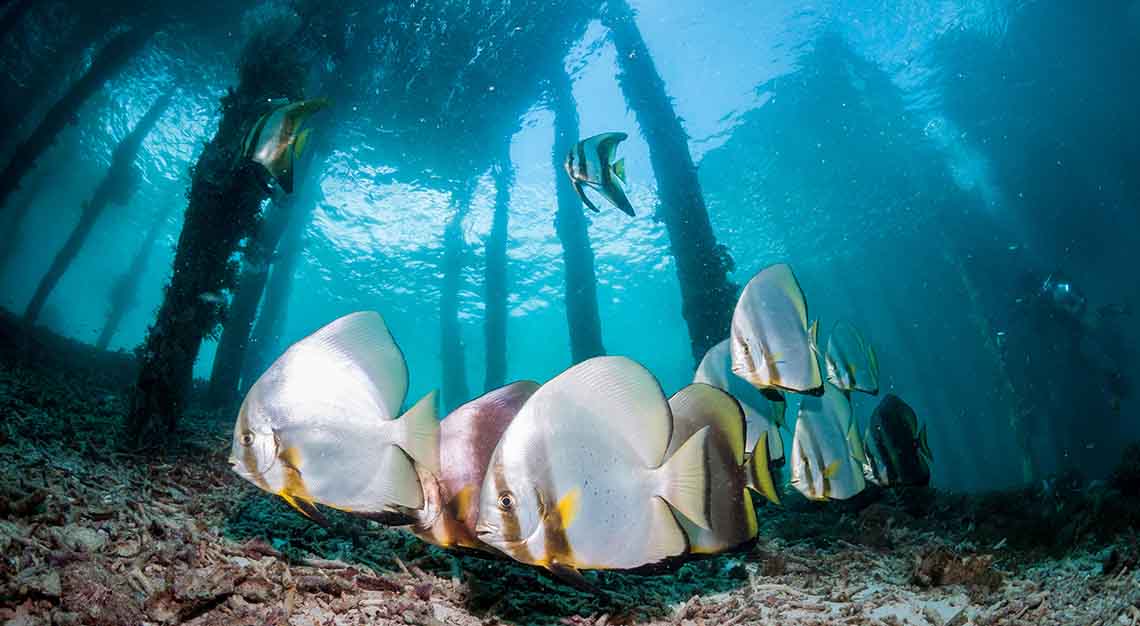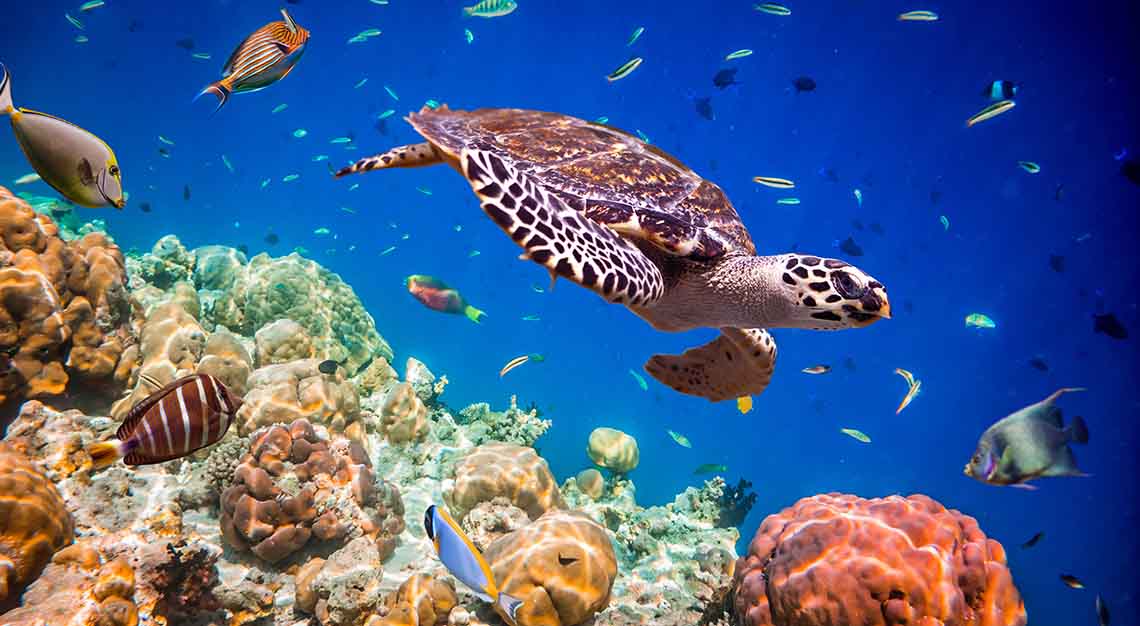 Como Maalifushi
What it's known for: Scuba diving
For scuba divers, one unquantifiable joy – apart from seeing creatures in the wild that you've never seen before – is that it's much more peaceful underwater. You're weightless; drifting to where the current takes you, and you're in the moment. Unsurprisingly, a diver's bucket list usually includes the Maldives, alongside Komodo, the Red Sea, the Galapagos Islands and Belize. We're always on the hunt for the most secluded sites; the fewer people who know about it, the better. This is what makes Como Maalifushi in the Maldives the perfect dive spot.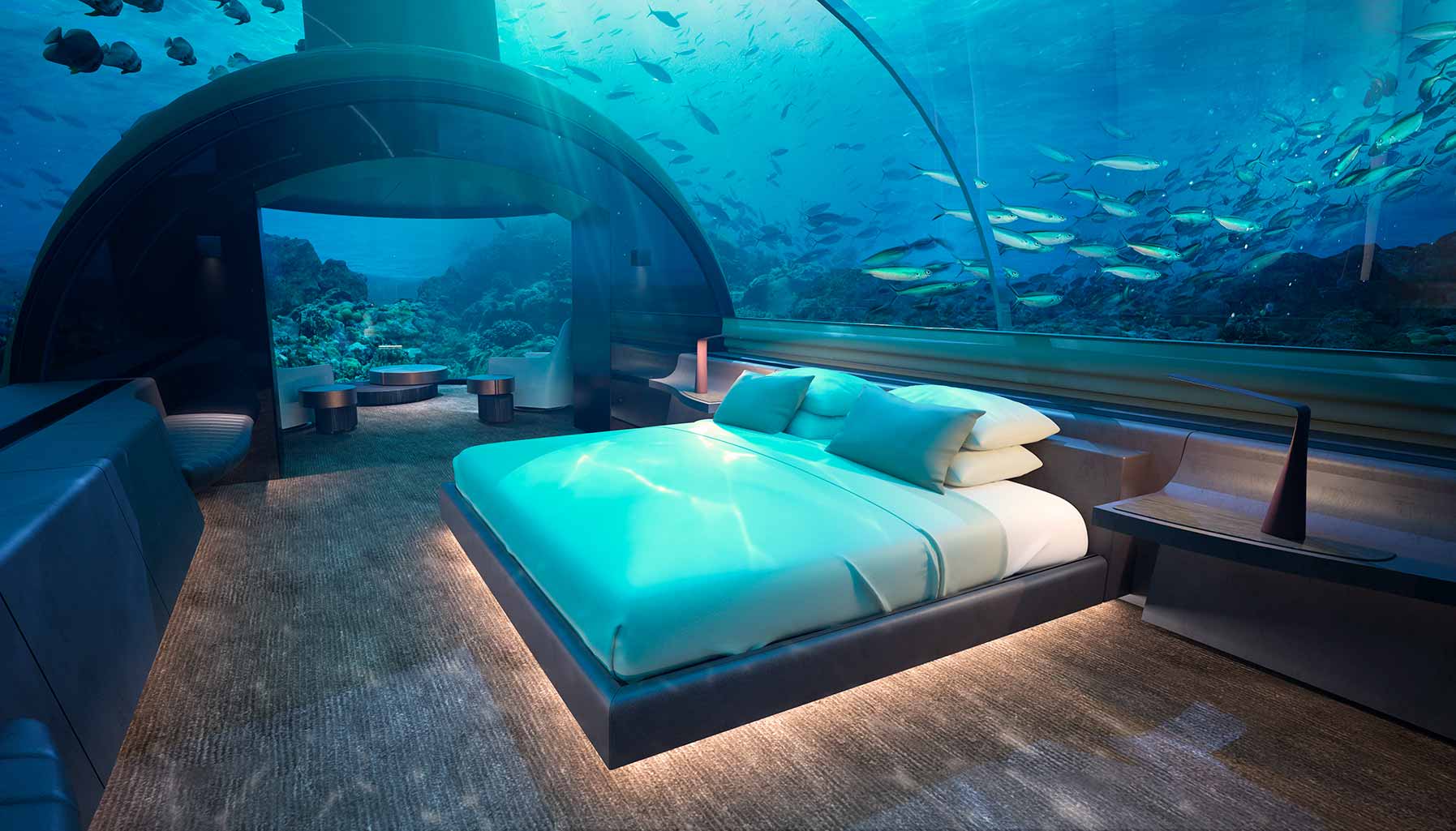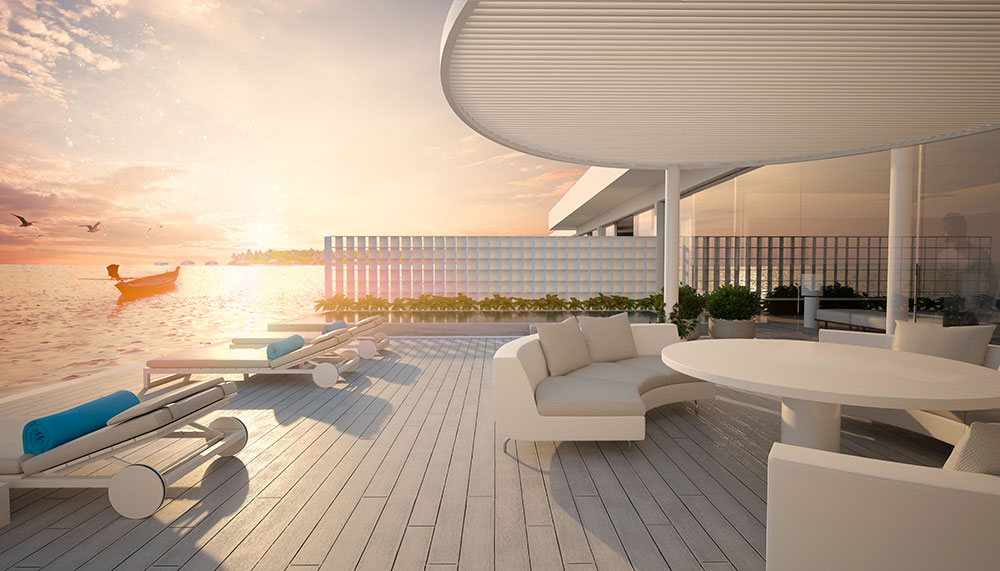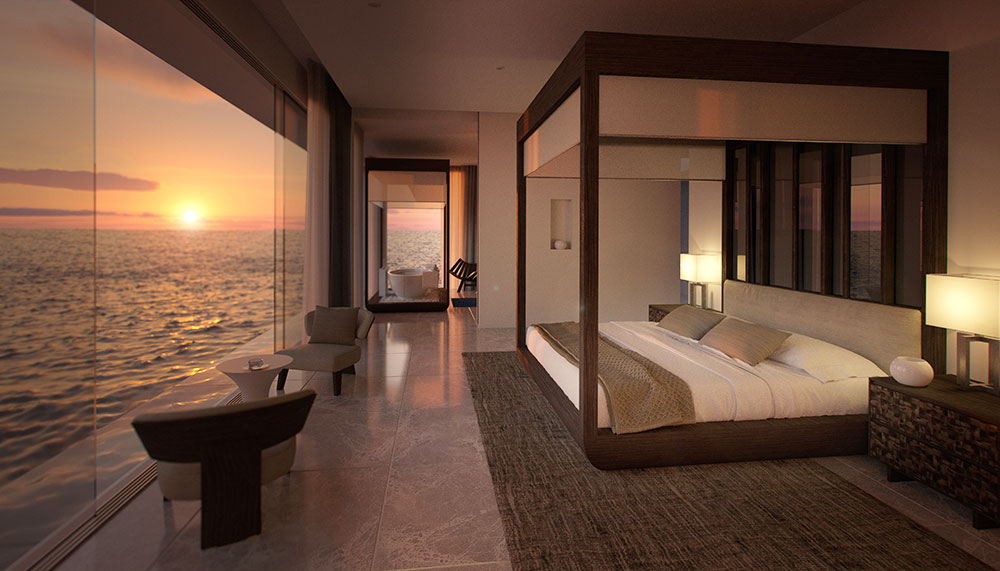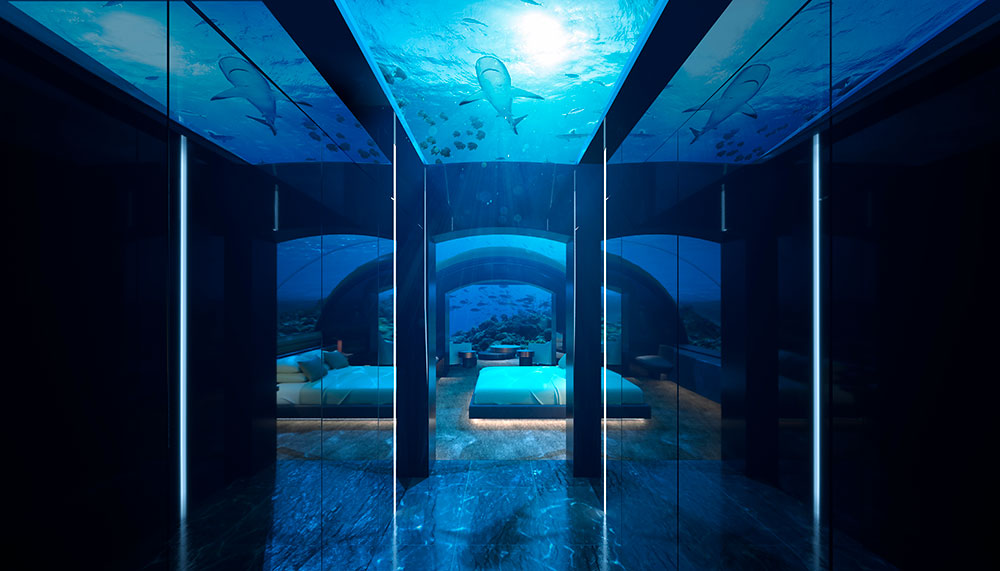 Conrad Maldives Rangali Island
What it's known for: The world's first undersea residence
Falling asleep under a blanket of stars is, dare I say, one of the most romantic things a couple can do. But what about underwater, you ask? Well, now even that is possible at Conrad Maldives Rangali Island. The best part? Leave your mask and snorkel behind; the holding of breath is not required (cue to let out a sigh of relief).
Conrad Maldives Rangali Island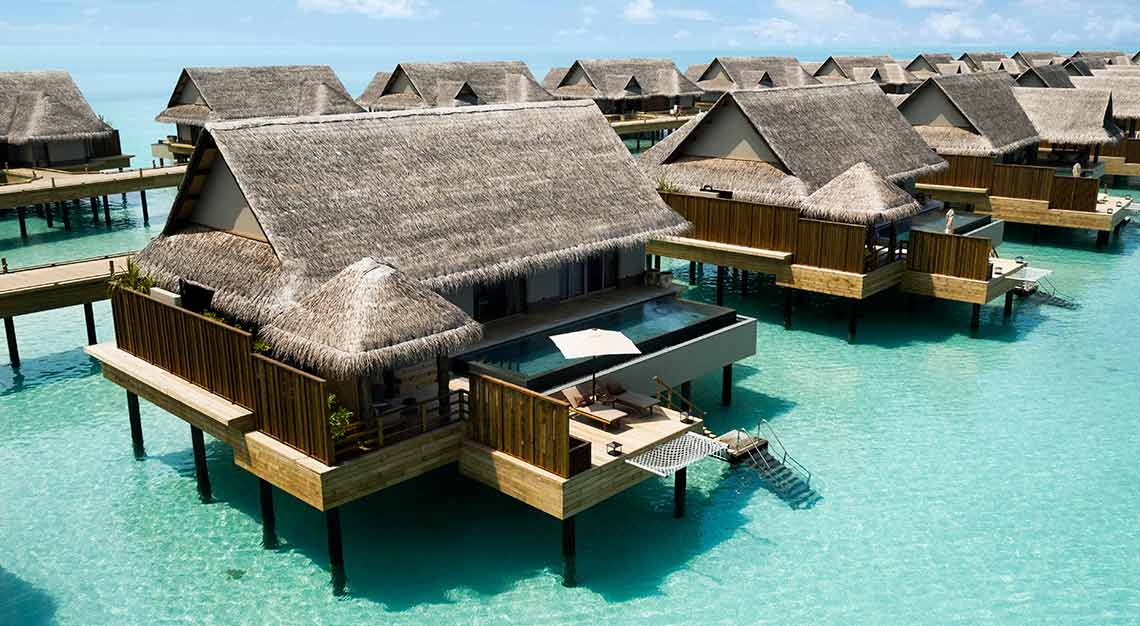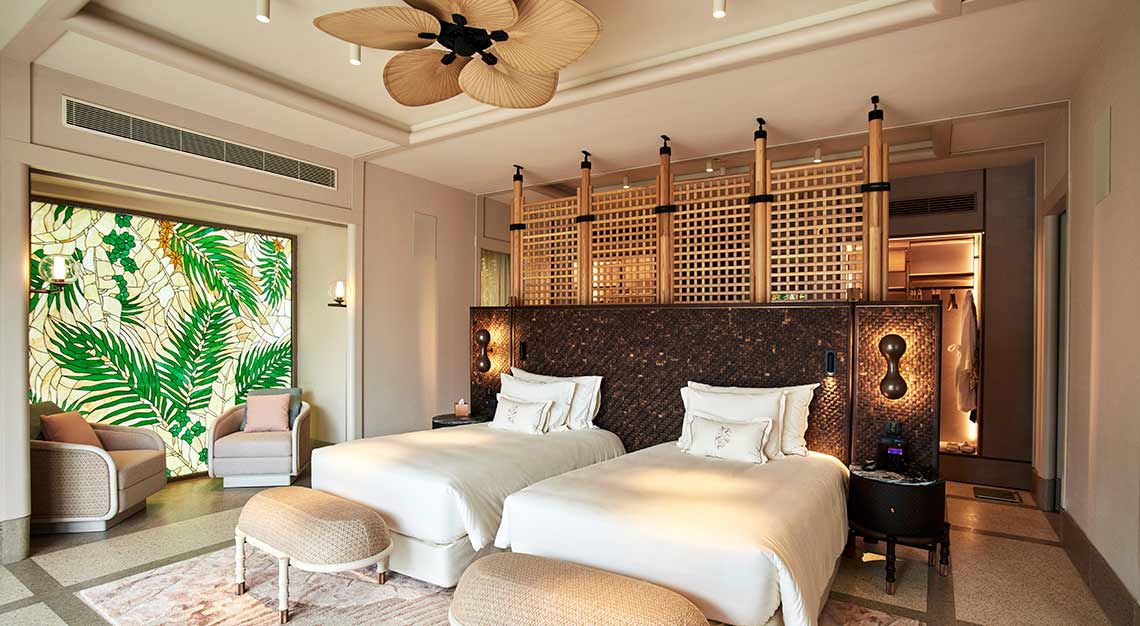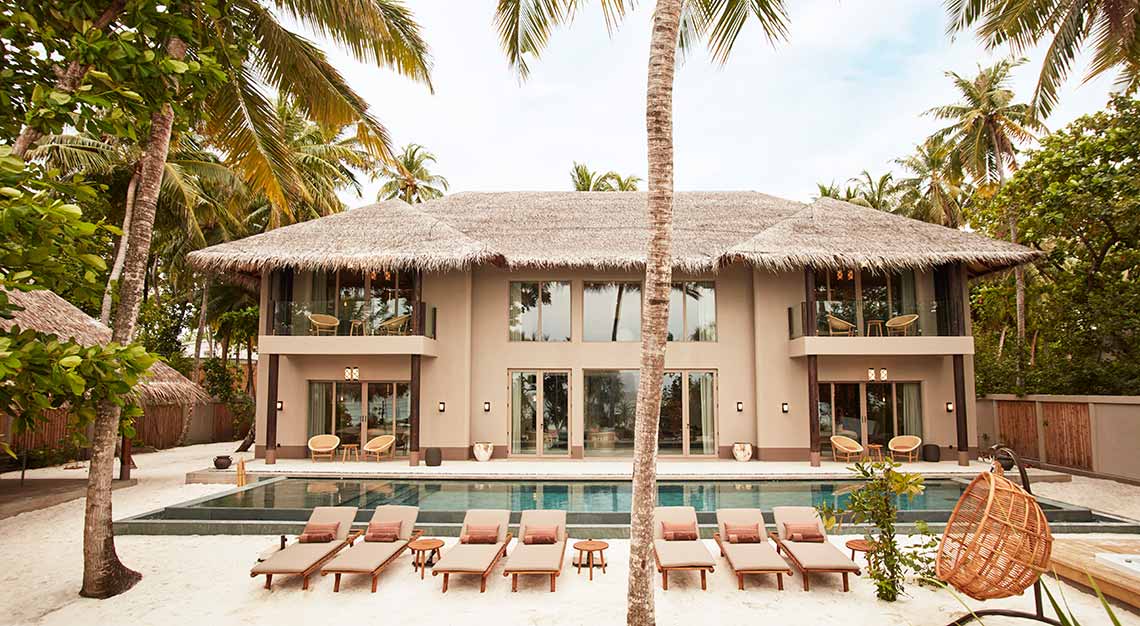 Joali Maldives
What it's known for: Garden-inspired water villas
While it, like its counterparts, is pushing for eco-sustainable luxury, Joali is also focusing on providing an entirely new experience for the well-heeled guests who've already made quite a few trips to the Maldives. We know of the native birds and fish in the Maldives, but here's a resort that shines the spotlight on local plants and flowers. Forget walking around a manicured garden, the in-house florist conducts workshops for its guests, and you'll learn how to make your own bouquet with blooms of the season. Should you care to immortalise your bouquet, simply head over to the Art Studio & Gallery, where the resident artist will teach you a trick or two about watercolour painting and shaping your own clay pottery.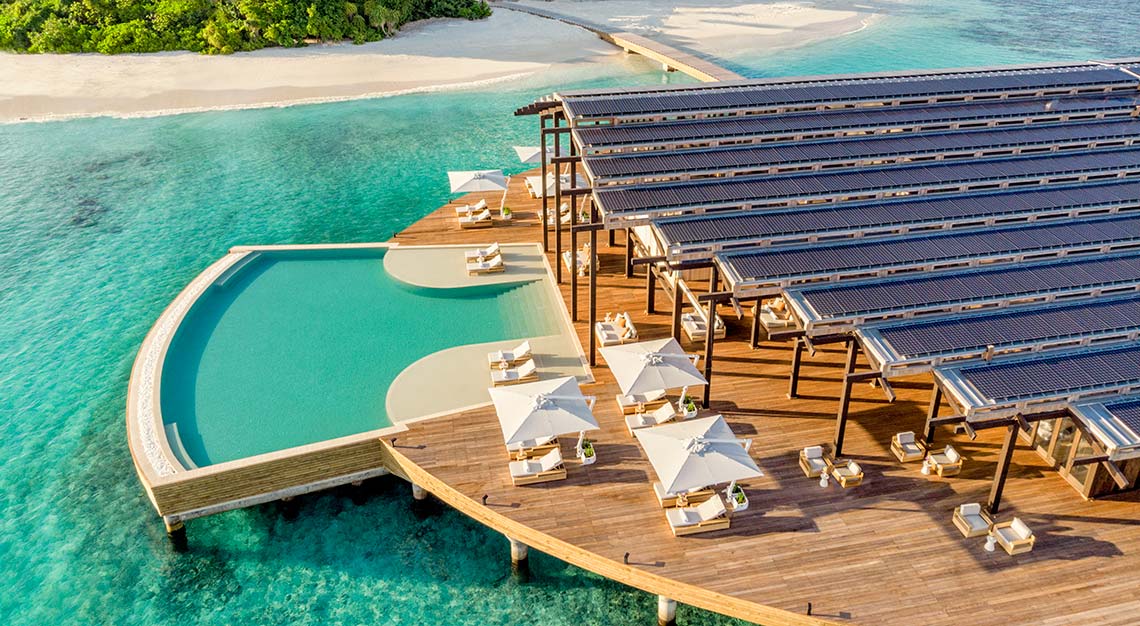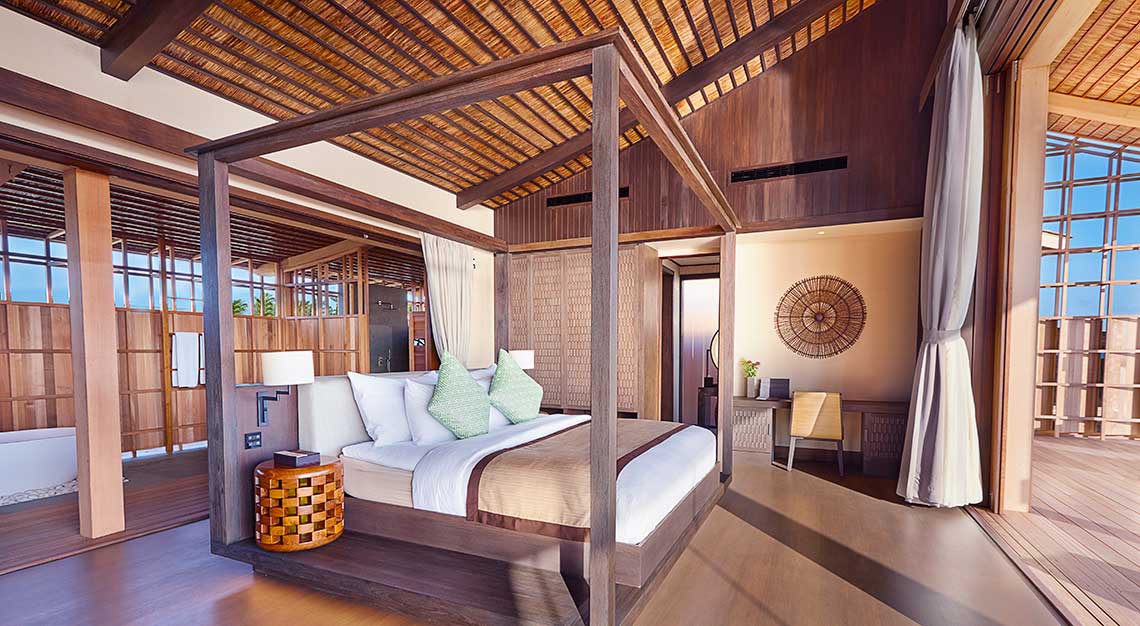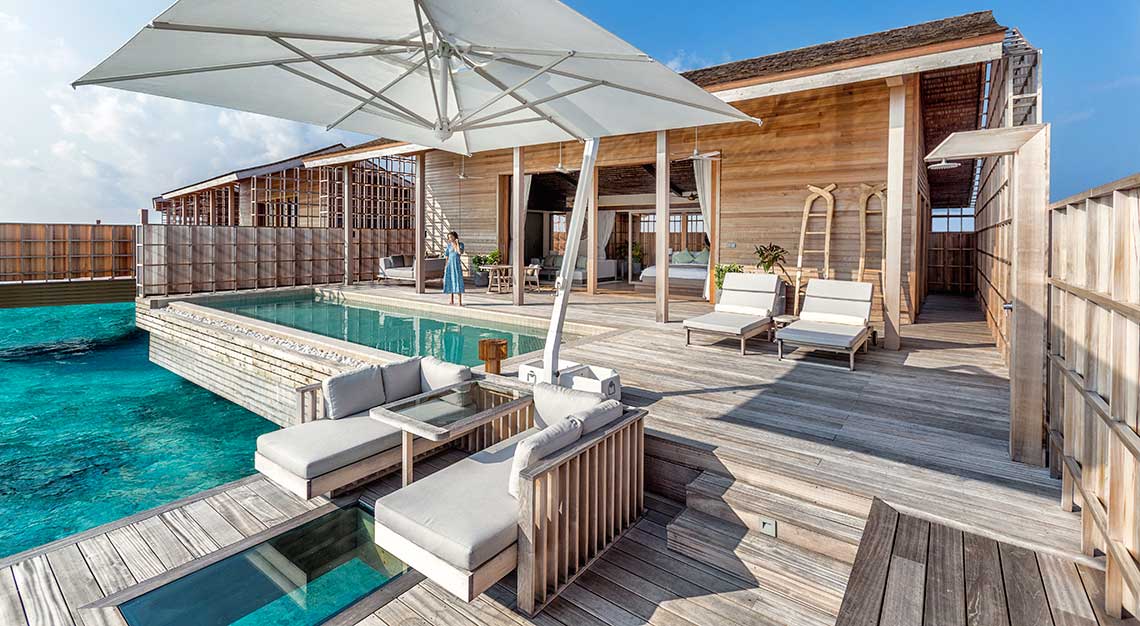 Kudadoo Maldives Private Island
What it's known for: Its all-inclusive experience
A night at Kudadoo Maldives Private Island goes for US$3,800(S$5,300), which is certainly not cheap. But considering it's the first five-star resort in the Maldives to be fully inclusive, it may be pretty reasonable. Here, your best friend is the butler. Whether you'll like to attend a full-day spa treatment or try out the water activities, give him a ring and he'll get all your schedule sorted. He'll even arrange wine tasting sessions, alongside cheese pairings. Foodies will be glad to know that dining is offered at any time and any day.
Kudadoo Maldives Private Island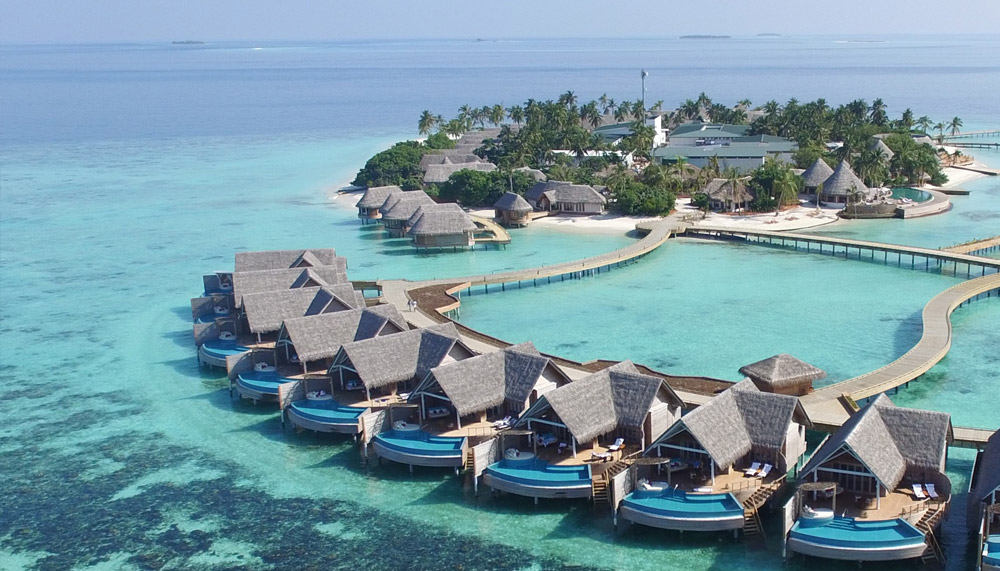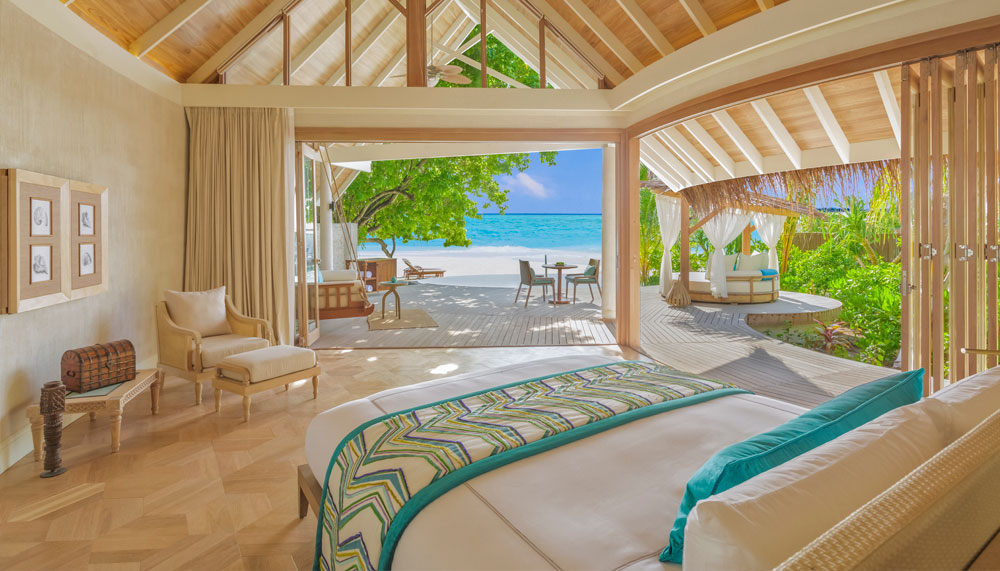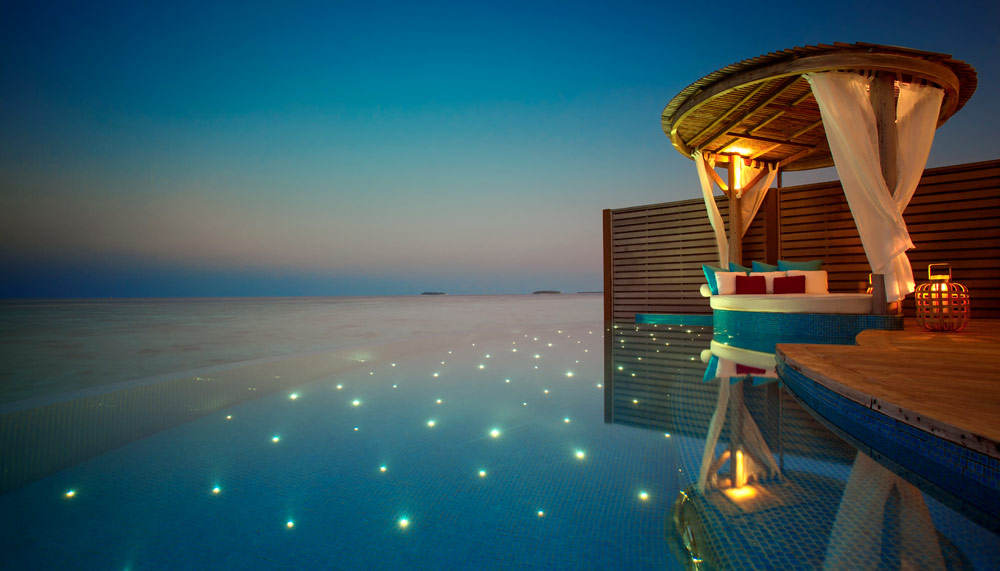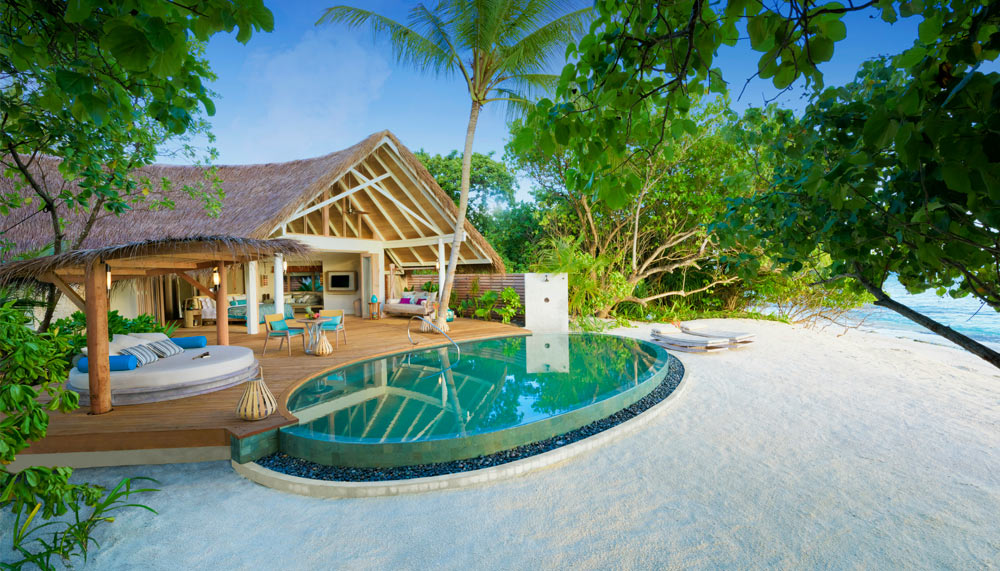 Milaidhoo Maldives
What it's known for: Mood-based itineraries
Imagine a place where you just need to tell your host how you're feeling and events will unfold to accommodate you. This is the concept behind a new resort's Mood Dining, where a choice of five 'moods' provide an array of indulgences to put you in the perfect frame of mind – and body.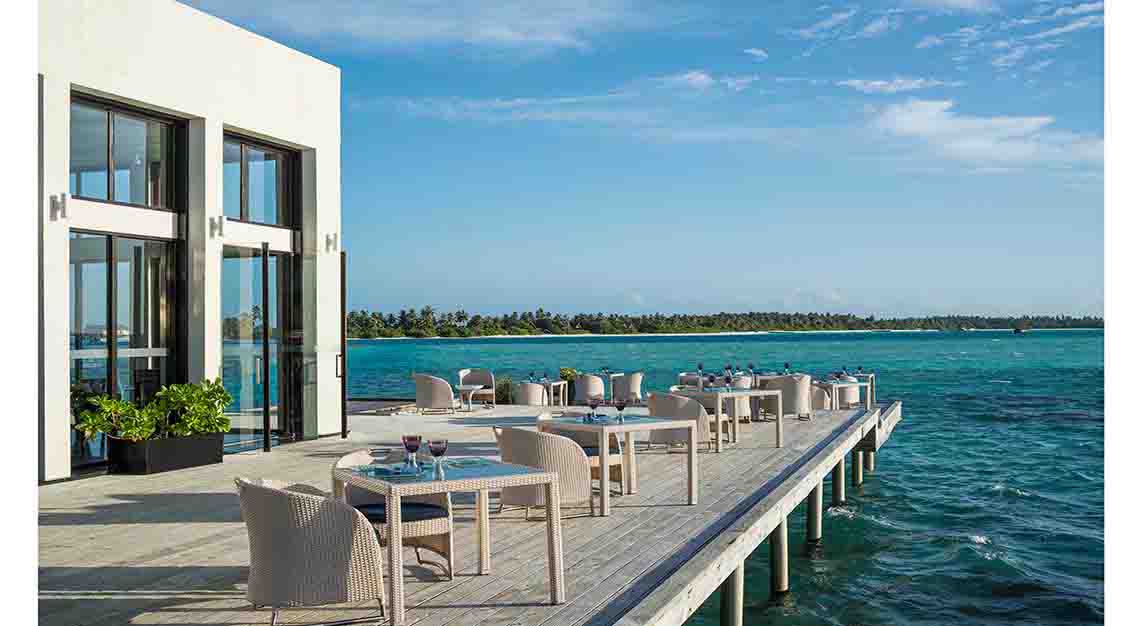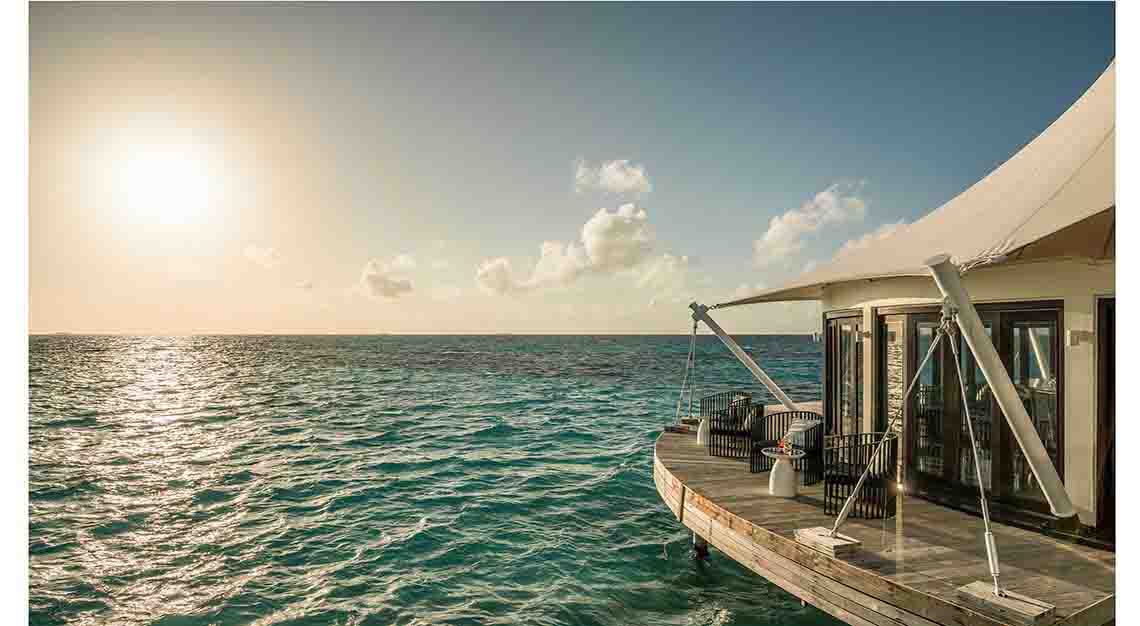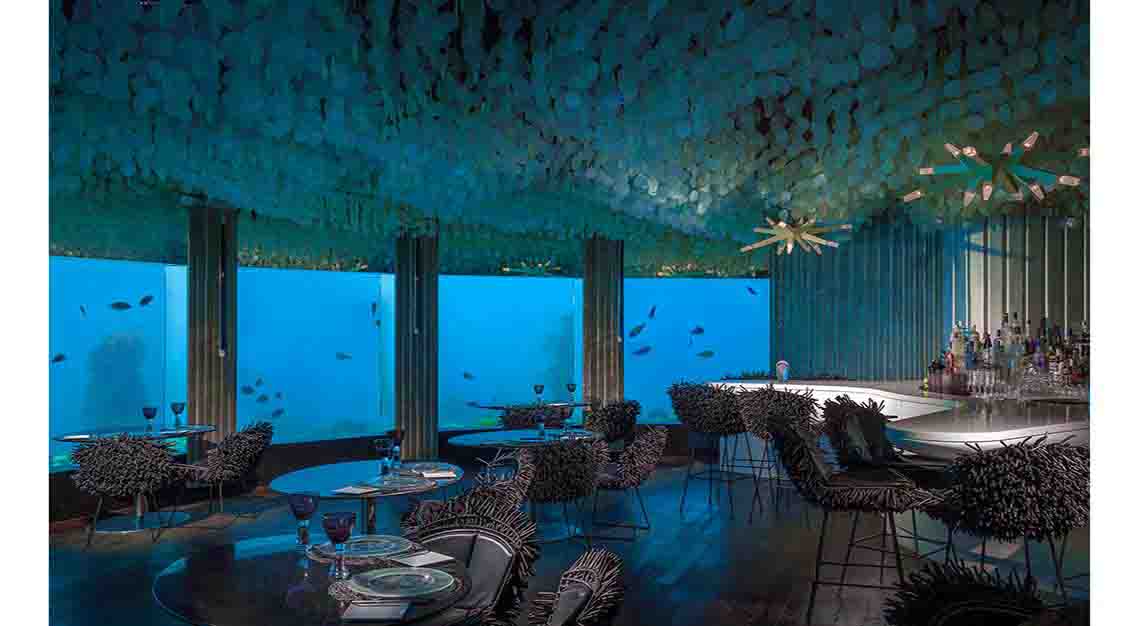 Niyama Private Islands Maldives
What it's known for: Private undersea dining
The paradisiacal atolls of The Maldives are often thought of as a refuge for couples looking for a romantic getaway. But several Maldivian luxury resorts have gone above and beyond to please style-savvy families as well – and one of them is Niyama Private Islands Maldives. Located a 45-minute seaplane ride from the capital, Malé, seclusion is the resort's utmost priority. Case in point: the outdoor decks of water pavilions come with private infinity pools so couples can decompress in total solitude. Consider all requests fulfilled, thanks to the private thakuru (butler) service that is readily at your disposal. The concept of privacy is also adapted to experiences outside your room – specifically half a kilometre out into the ocean, where you will find Edge, the resort's fine-dining restaurant that's only accessible by boat.
Niyama Private Islands Maldives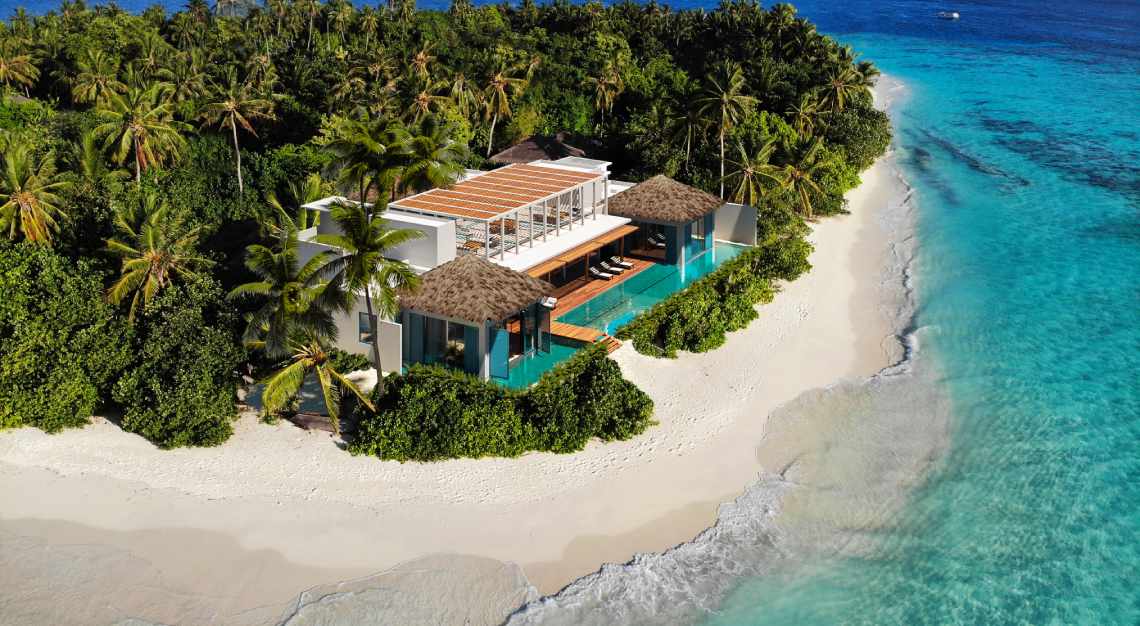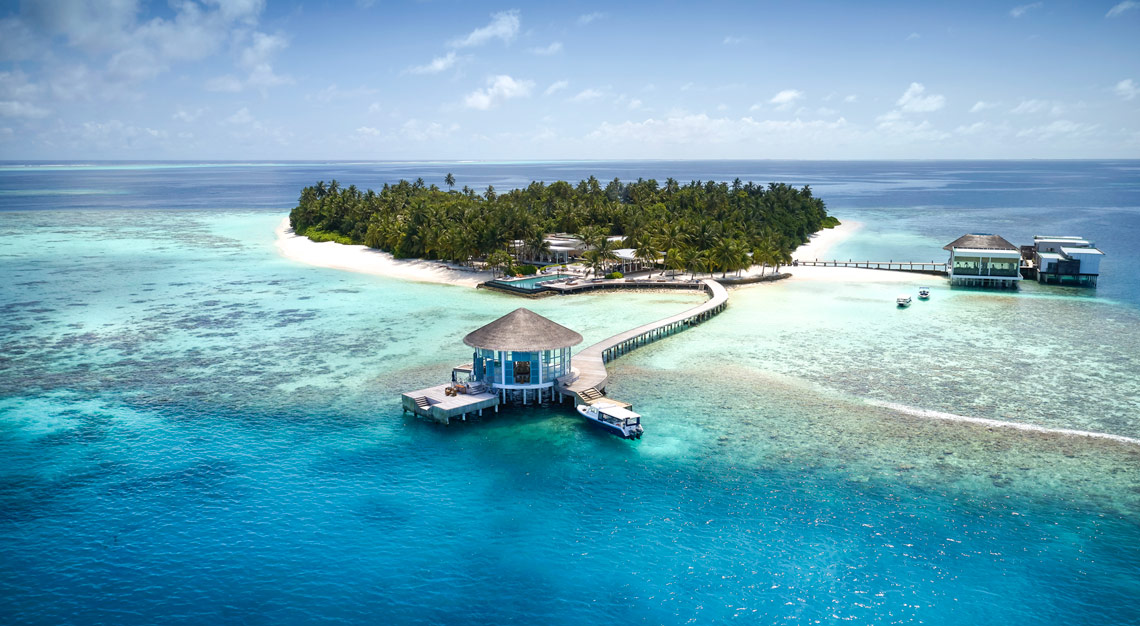 Raffles Maldives Meradhoo Royal Residence
What it's known for: Absolute privacy
Raffles Maldives Meradhoo's Royal Residence takes the private island experience to a whole new level. Stretching over 1,700 sqm on the most secluded part of the pristine Gaafu Alifu Atoll, up to 15 guests can unwind at the colonial-style, six-bedroom villa. Three consecutive reception rooms, a roof terrace, private bar and 40-metre pool provide for the perfect island hideaway. On-site spa treatments and yoga sessions can also be arranged for those who don't wish to leave this paradisiacal retreat.
Raffles Maldives Meradhoo Royal Residence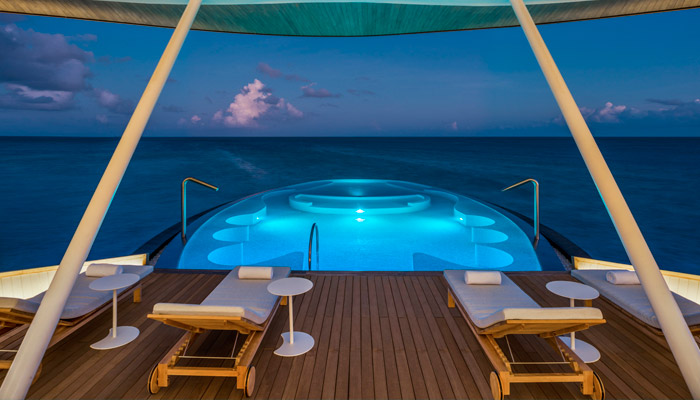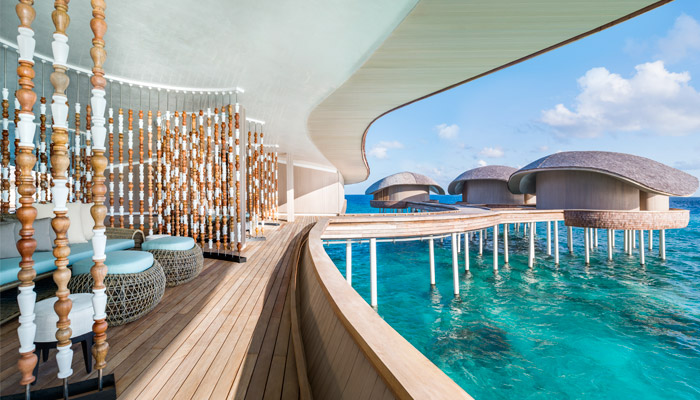 The St. Regis Maldives Vommuli Resort
What it's known for: Exceptional spa services
Think of this as a spa haven. At The Iridium Spa, six couple treatment suites, and two Ayurvedic suites (with private steam rooms) await. Apart from that, you'll also get to use its steam room and sauna. Choose from seven types of massages and indulge in Natura Bisse skincare products. An on-site Ayurvedic doctor provides complimentary consultations.
The St Regis Maldives Vommuli Resort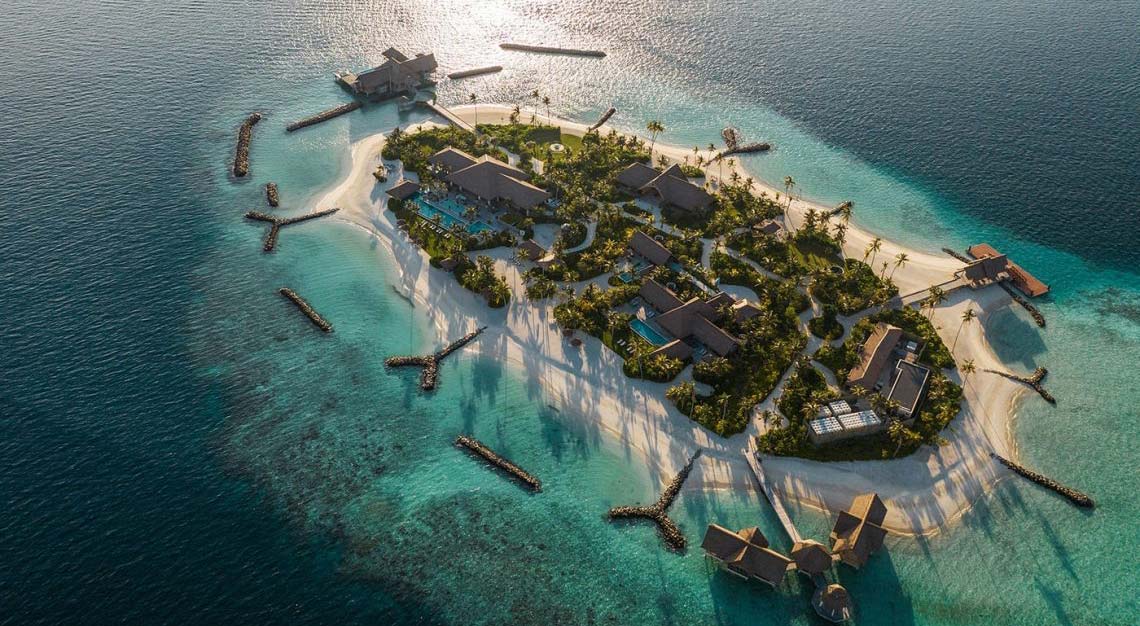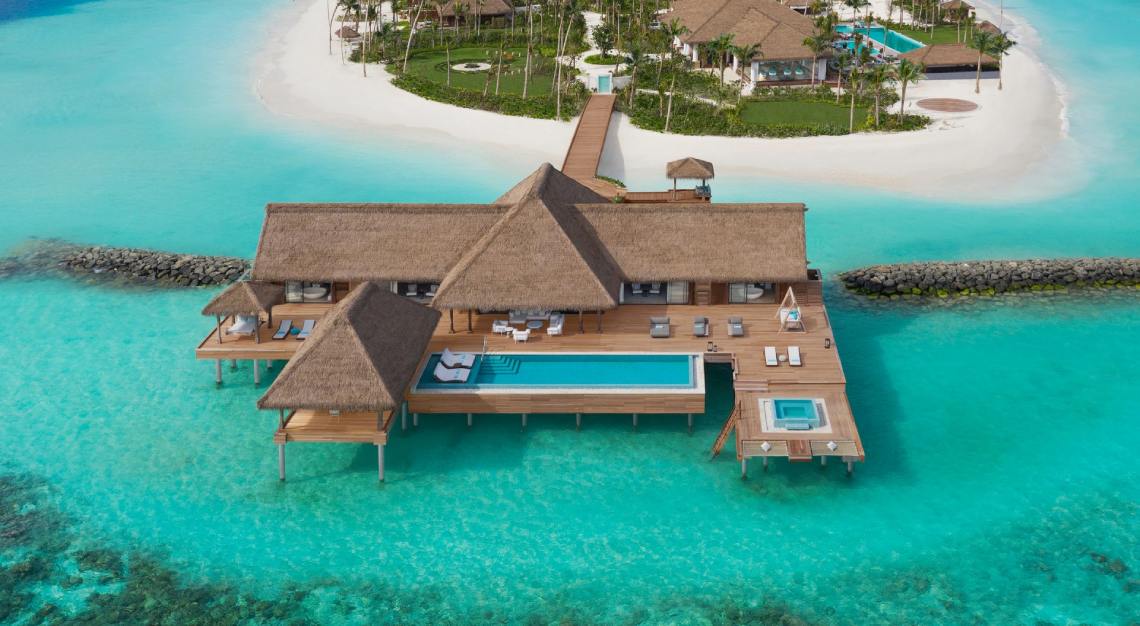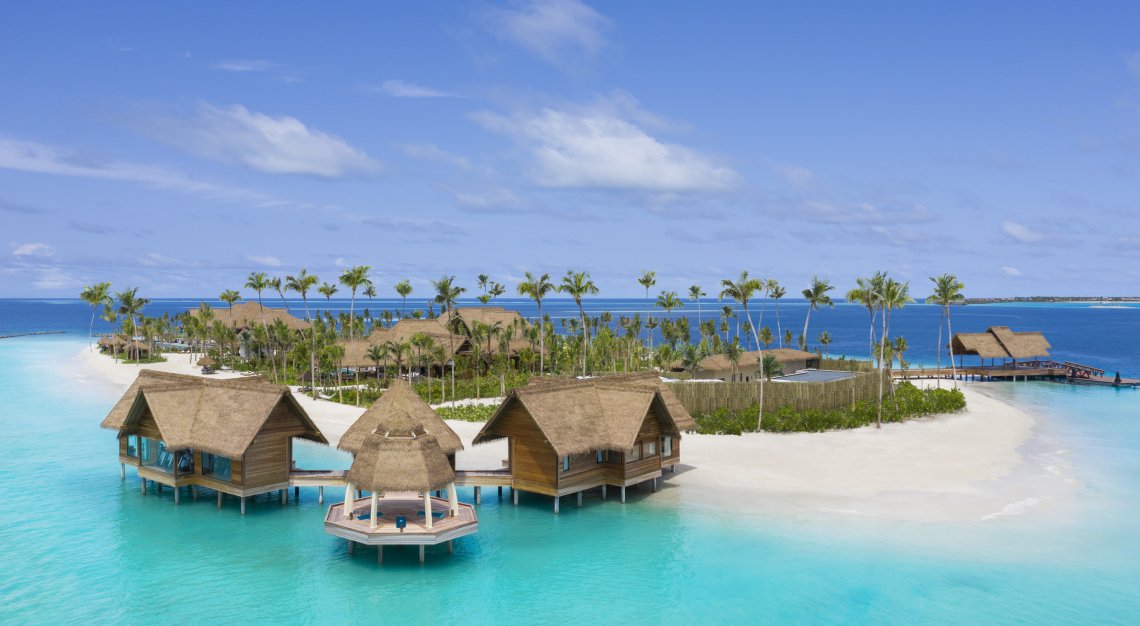 Waldorf Astoria Maldives Ithaafushi
What it's known for: Its private island
Ithaafushi is the largest island in the Maldives, away from its main island lies a smaller private island. Here, you'll find only three accommodation options: a two-bedroom overwater villa, a three-bedroom beach villa, and a four-bedroom residence. Given its capacity, it makes the perfect location for three families looking to enjoy some private time together.