In part two of our two-part Live Well series, Chiva-Som Resort in Thailand teaches us how to adjust to telecommuting in three easy steps
Today, telecommuting is the new norm, apart from the occasional work lunches or weekly catch-ups in the office. In some instances, what started out as a two-week work-from-home trial for employees soon turned into a 2.5-month telecommuting season, many of whom were forced to adjust overnight. Time and again, we've had to reassess our situations and respond swiftly to the changes.
Now, while one may be able to react quickly, the constant (mental) flick of a switch can be tiring, even if we don't realise it. For example, the physical act of working from home may sound as simple as bringing your office desktop home. But we also have had to mentally adjust to the physical change, and this may require additional effort on our part. To help us understand how to make a sustainable switch to telecommuting, Chiva-Som Wellness Resort has come up with three easy steps: planning meals in advance, recognising stress triggers, and managing anxiety should we have to return to the office on a regular basis.
What to expect in the video
00:00 – Introduction
00:57 – How to plan meals around your new work-life
02:30 – How to manage work stress while in a home environment
04:01 – Practice: Alternate nostril breathing
05:31 – How to lessen workplace anxiety for those who have to return to the office regularly
06:45 – Practice: Stretches to do at your work station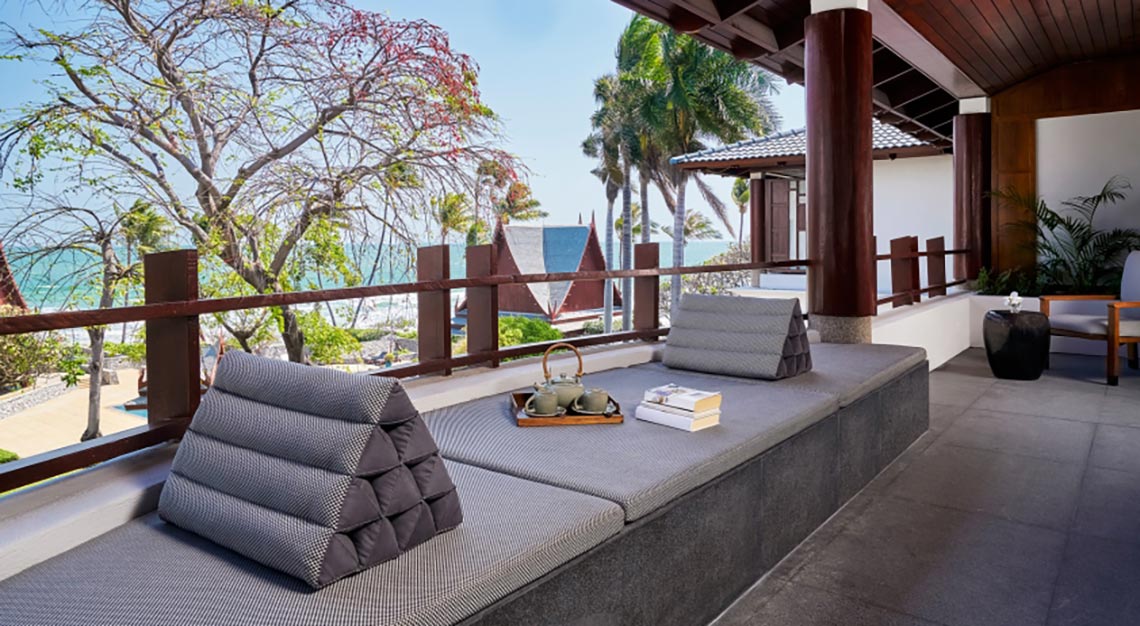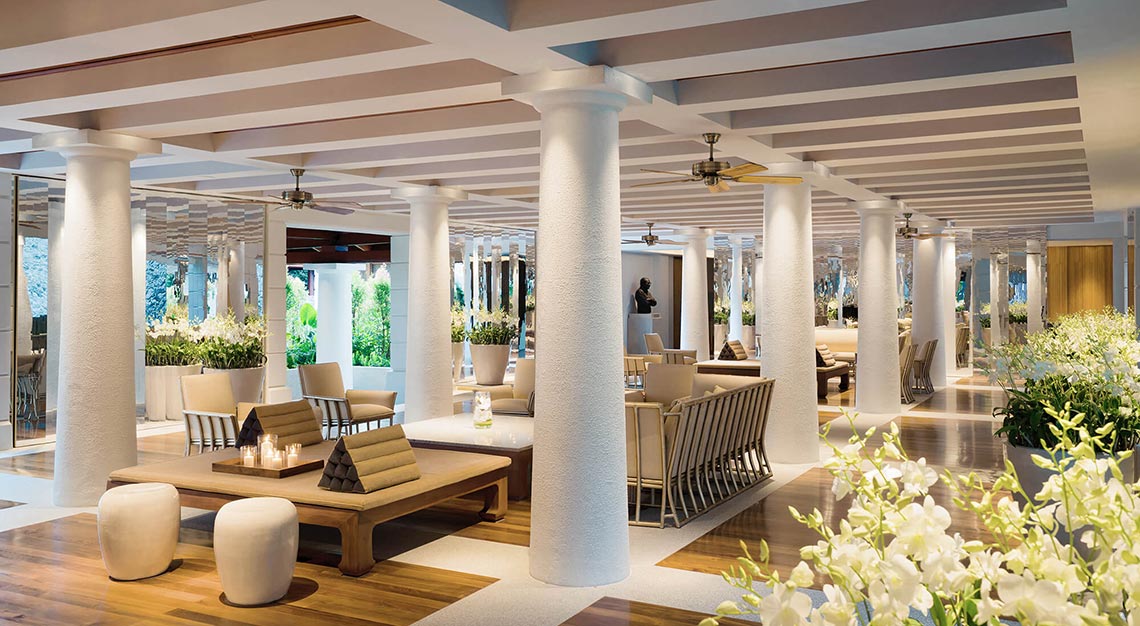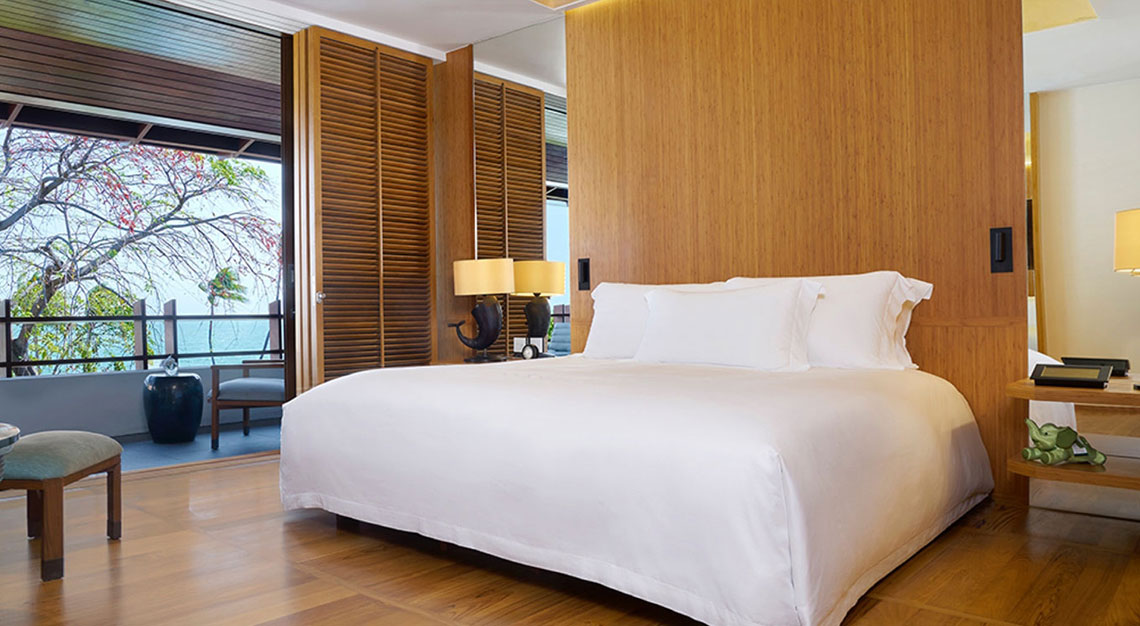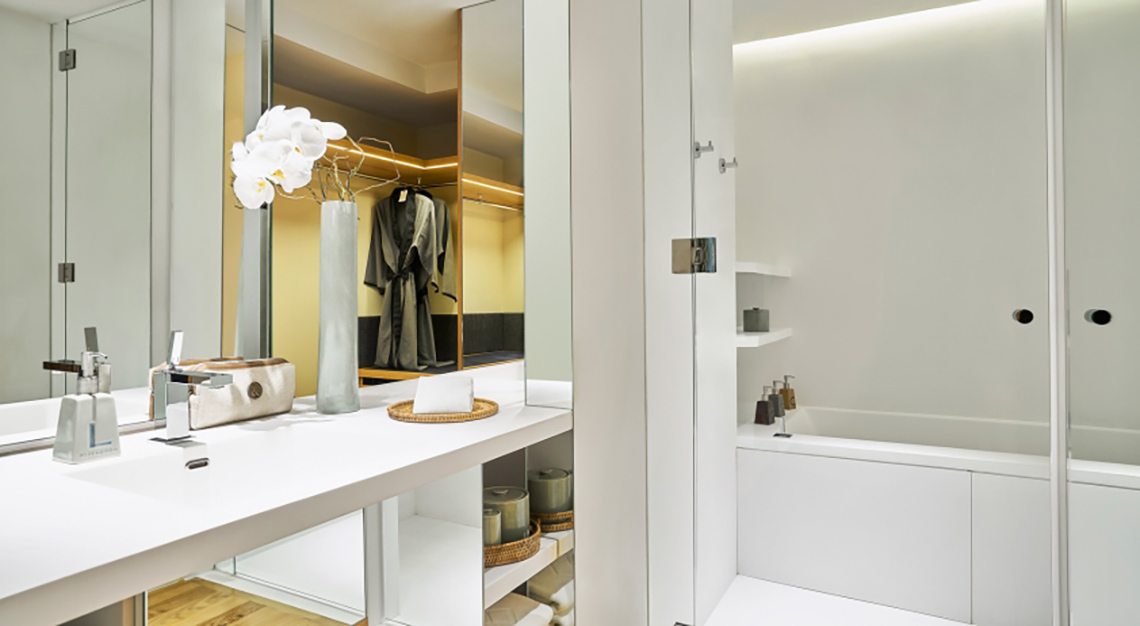 What to know when you pay a visit
Chiva-Som is one of Thailand's most highly lauded and popular wellness resorts in the country, having been established 25 years ago. Located in Hua Hin, the resort's regulars range from C-suite executives to royalty and celebrities. They come here with one goal in mind: to reset their bodies, recharge their minds and leave with a newfound meaning in life. Guests are treated equally, and to respect the privacy of others, mobile phones and other electrical devices are discouraged from using in communal areas.
At Chiva-Som, guests aren't here just for regular detox, yoga or meditation sessions. The resort provides all-founded wellness initiatives, including nutrition, rehabilitation and physical fitness. Personal consultations are provided upon arrival to craft a bespoke wellness journey. The cost of most activities is also included during your stay, so feel free to sign up for classes that catch your eye.
Late-2018, it embarked on a four-stage renovation process, upgrading its wellness pavilions, medi-spa, restaurant and accommodation. You'll find floor-to-ceiling mirrors, wooden shuttered doors that open to views of the sea, and large ensuite bathrooms fitted with white flooring, and separate showers and bathtubs.
Meals here are healthy as you can expect, and while vegetables and plant-based protein make up a bulk of your diet, you'll also enjoy dishes such as beef stew with jackfruit. Afternoon tea is also served on a daily basis, and while you may wish to refrain from indulging, it's best to try it at least once during your stay.
It wasn't always wellness retreat
Prior to being a wellness resort, Chiva-Som served as the holiday home of Boonchu Rojanastien, a former deputy prime minister of Thailand. Back then, Rojanastien used it as a place to relax and recuperate over the weekends, away from the bustling city of Bangkok. He often invited family and personal friends to join him, encouraging them to adopt healthier lifestyles and to live at a slower pace. It wasn't soon before Rojanastien decided to turn it into a private members-only resort where he could properly host those he knew. In 1993, he demolished his home, adding open-air pavilions, rooms and a central dining room, and, with 13 founding members, opened Chiva-Som.