May the stars guide you to the some of the best meals you'll have on your next getaway around Asia
It may be a grande dame known for its opulent, palatial interiors and superlative service, but these days, The Ritz-Carlton crackles with new energy. The luxury hotel group has been collecting Michelin stars in the last couple of years, earning a reputation as, quite literally, a stellar dining destination. The Ritz-Carlton group now counts nine Michelin stars in Asia alone, with Osaka's La Baie and Kyoto's Tempura Mizuki winning a star each in November 2017. To celebrate its gastronomic achievements, The Ritz-Carlton launched its inaugural Stellar Dining Series in November 2018, a month-long culinary affair featuring signatures and stunning new creations from the hotel chain's Michelin-starred restaurants.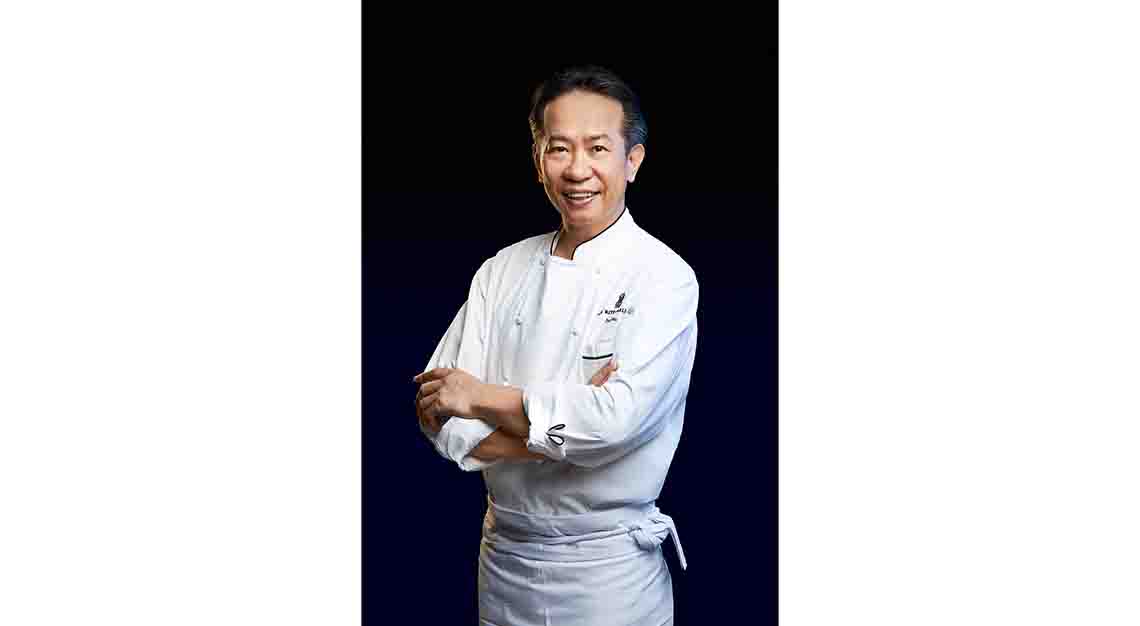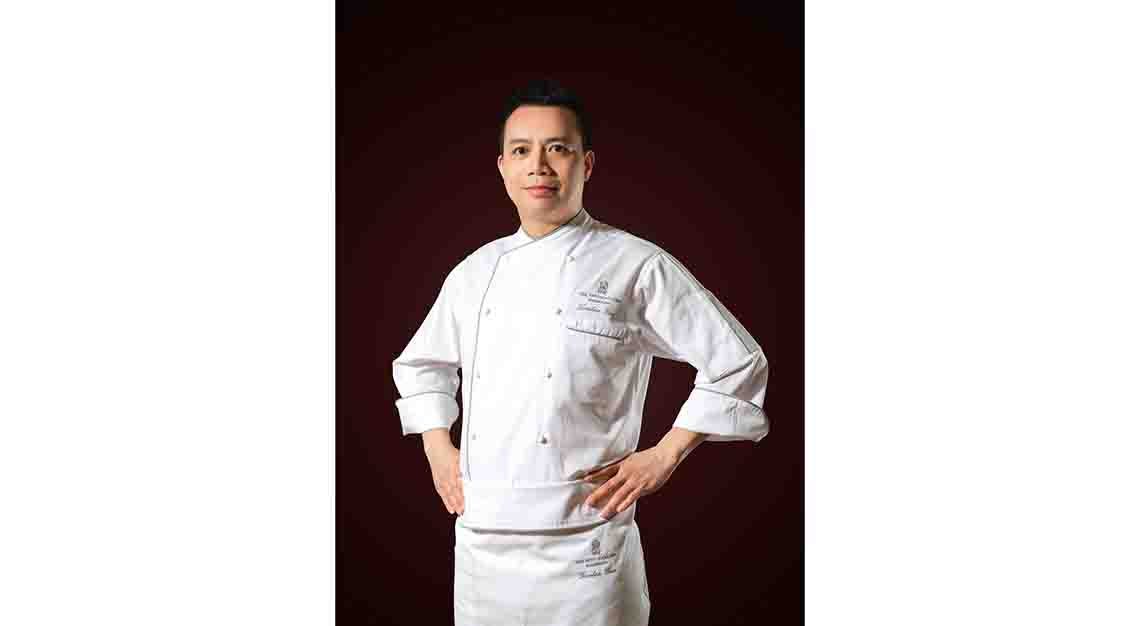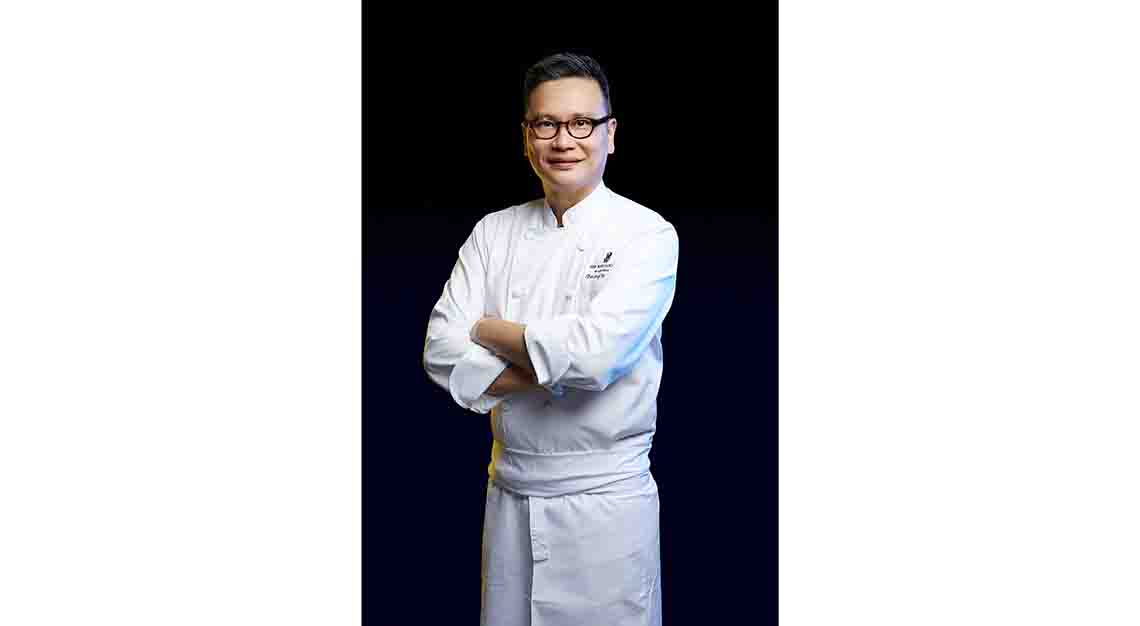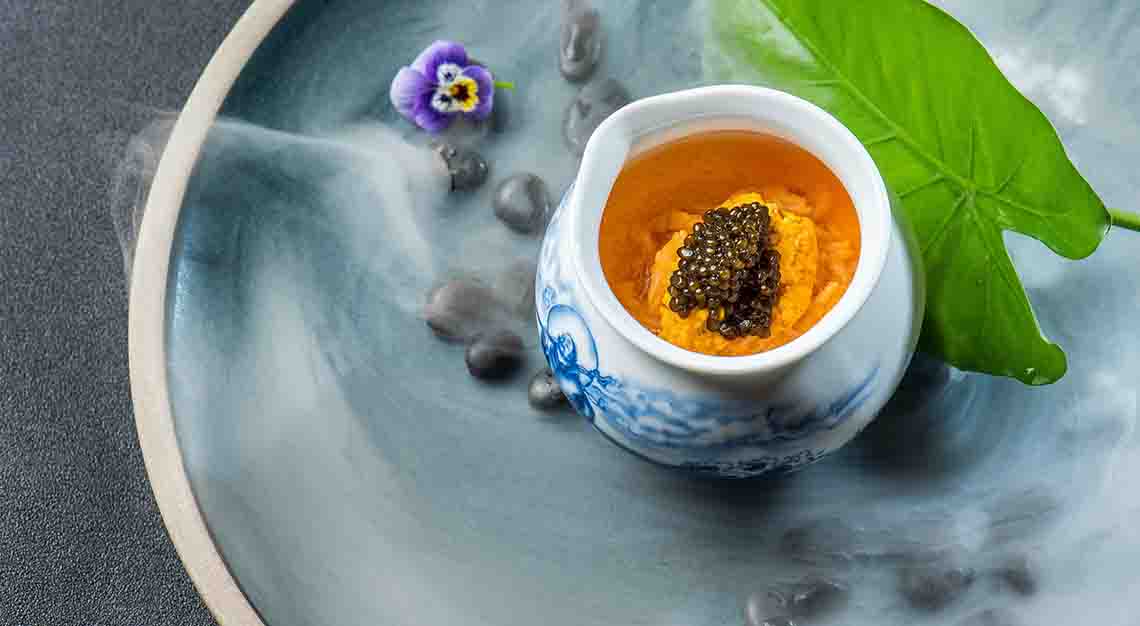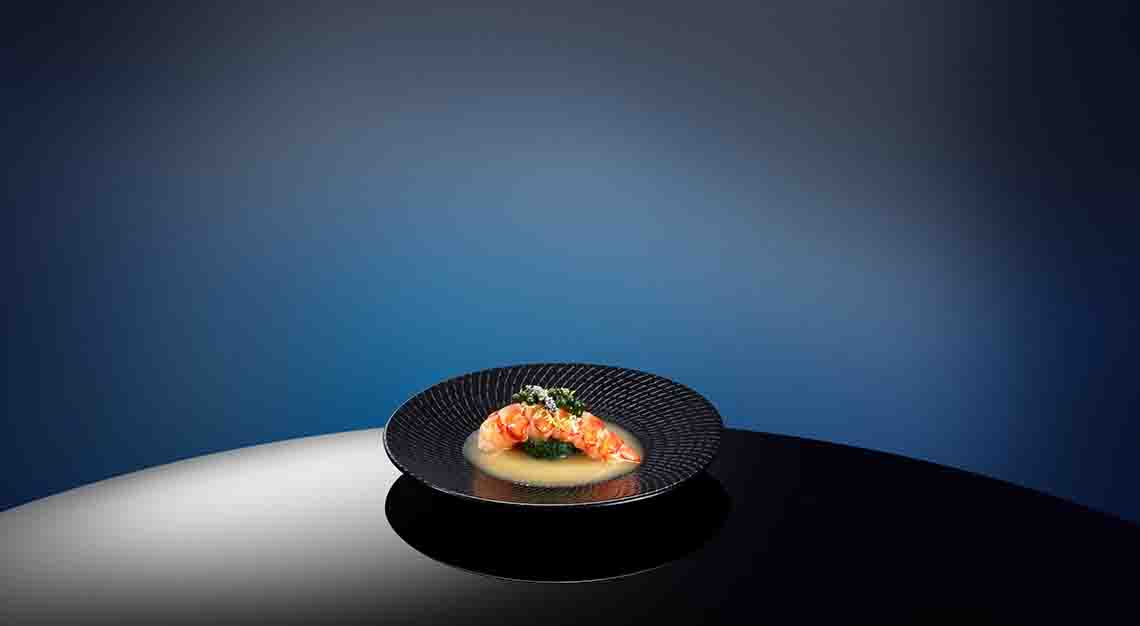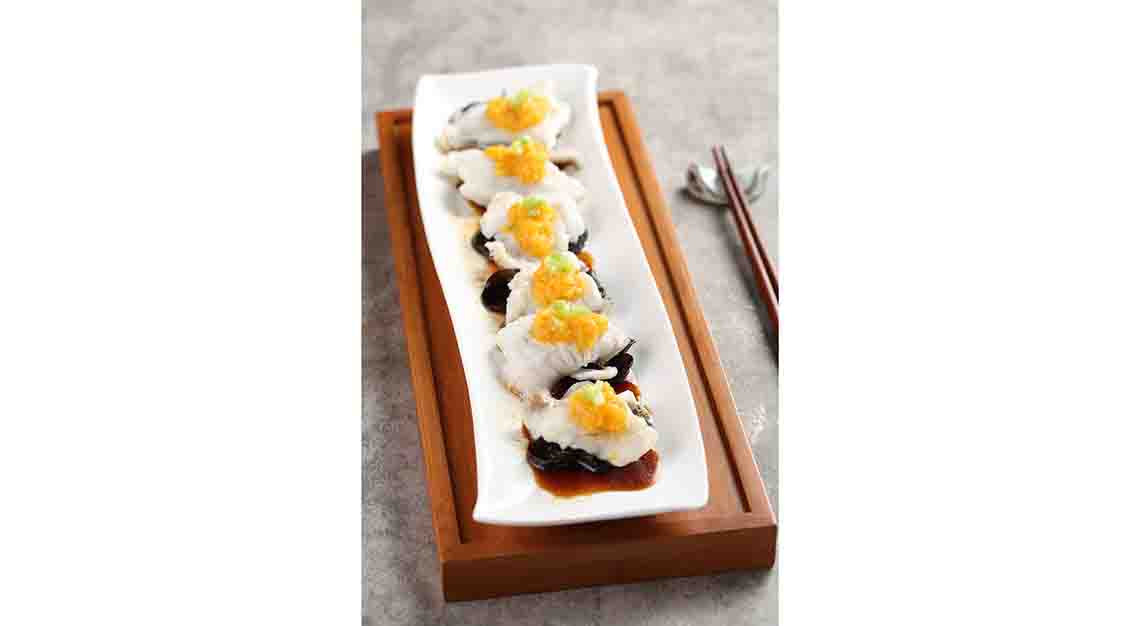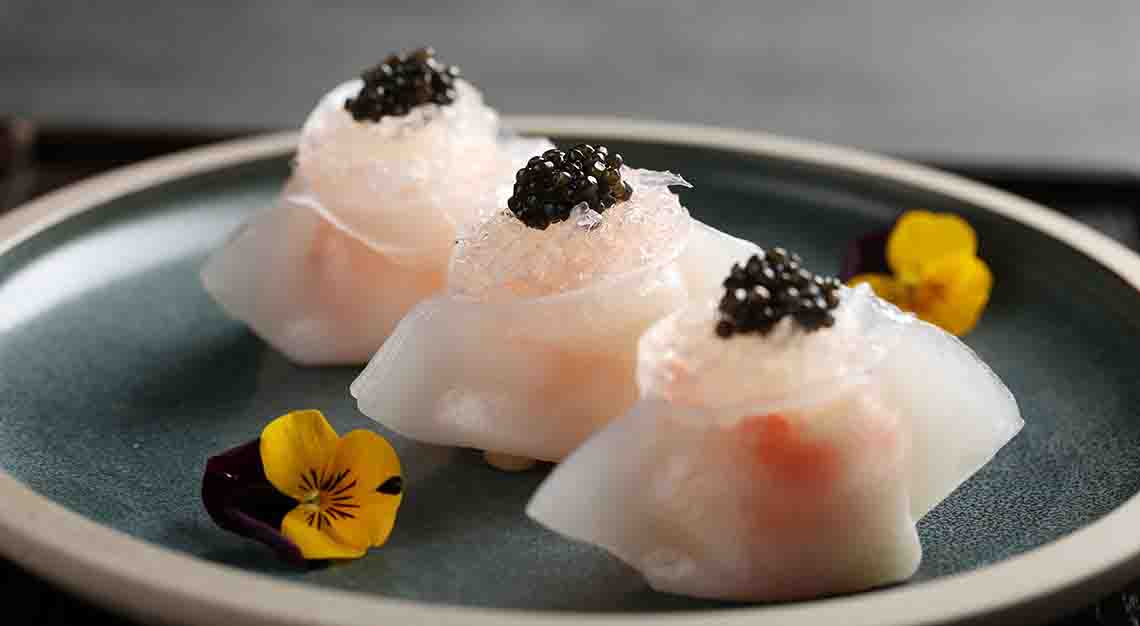 Singapore was where it began. Chefs Paul Lau, Gordon Guo and Cheung Siu Kong came together at The Ritz-Carlton, Millenia Singapore to create a series of special menus for the event, which included the Six Hands A La Carte Lunch, Six Hands Set Dinner, a Sunday Champagne brunch, an eight-course afternoon tea and an afternoon tea buffet. The star of the local Stellar Dining Series was the Six Hands Dinner, which featured the chefs' refined Cantonese signatures, such as a silky Steamed Crab Custard with Rose-scented Crab Rillettes, Rice Wine Infusion and Caviar; Deep-fried Crispy Duck with Tangerine Peel; and Pan-fried Canadian lobster with Spinach and Green Pepper.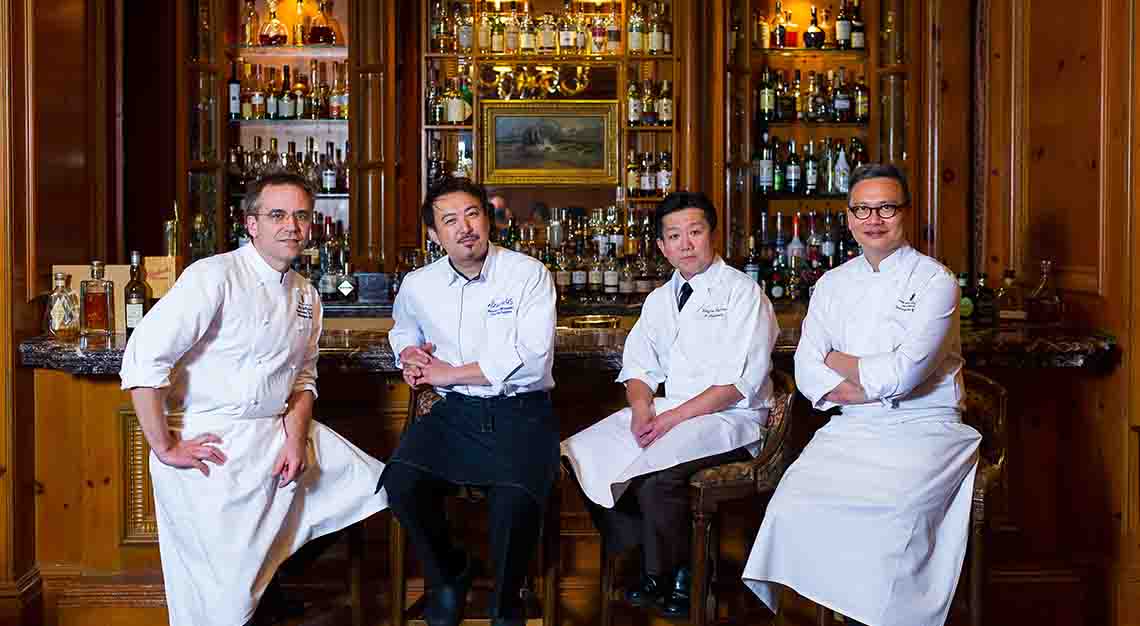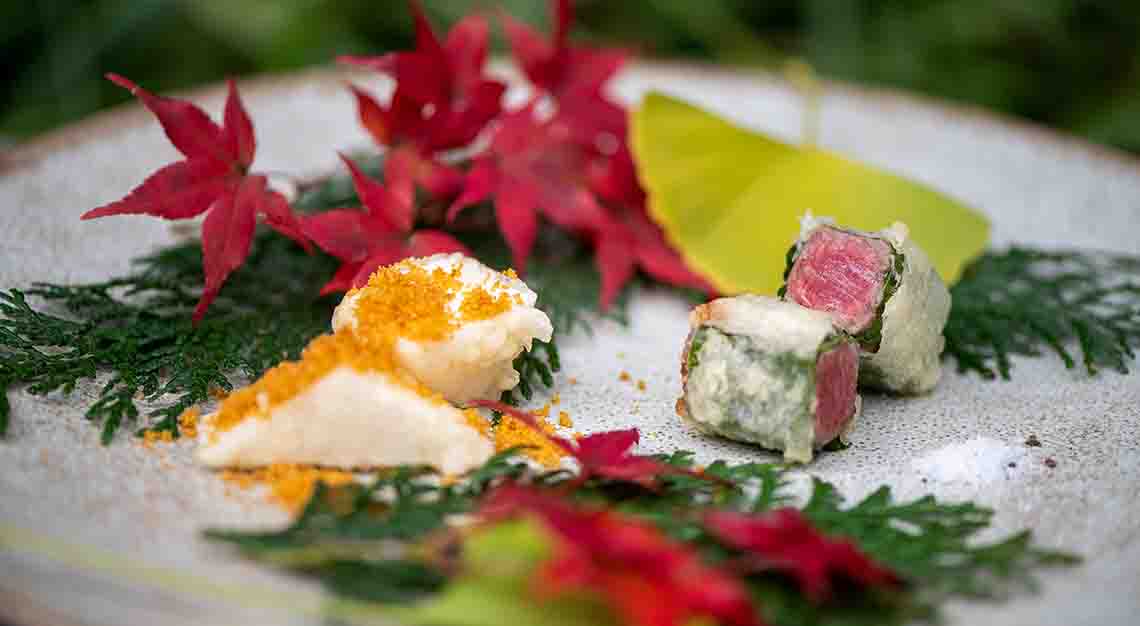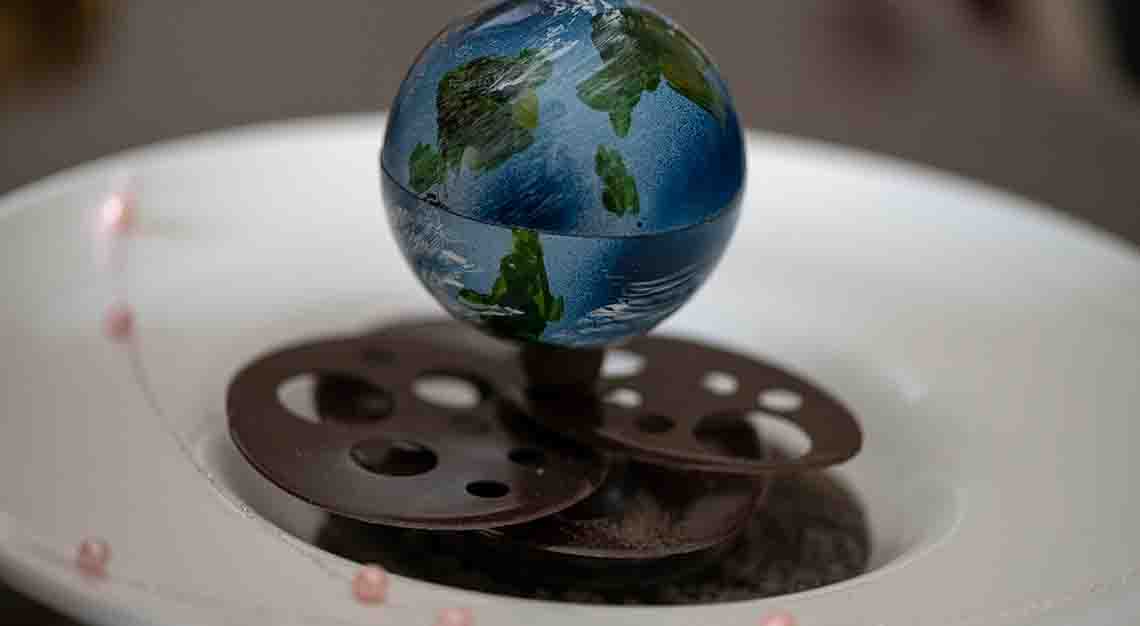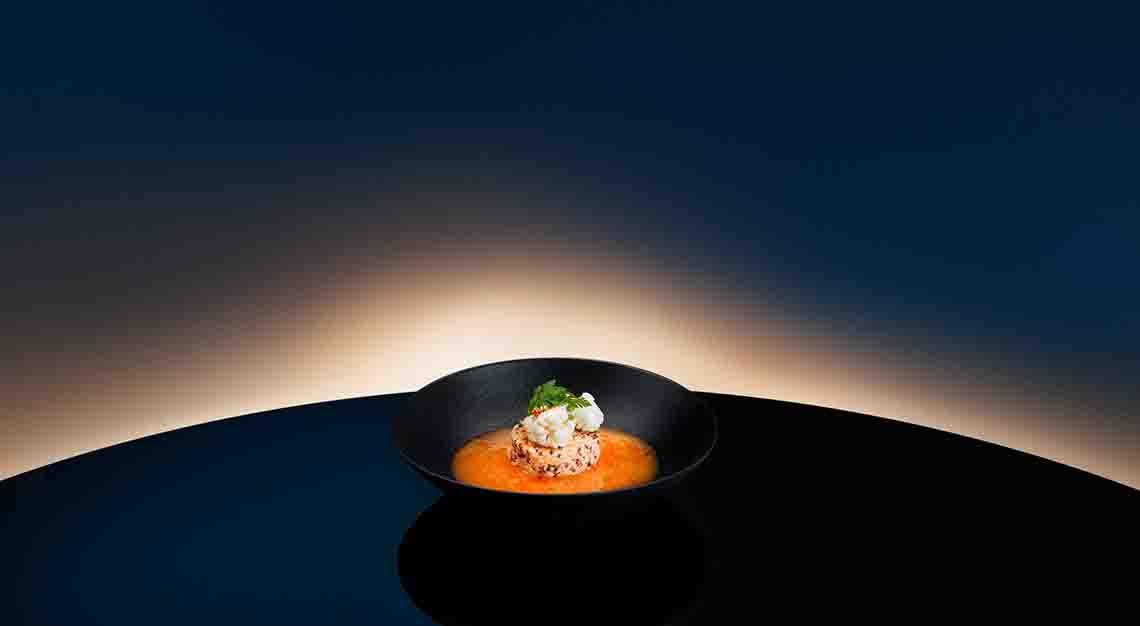 In Osaka, four Michelin-starred chefs wowed guests at the Four Hands dinners, which were held simultaneously at Xiang Tao, Tempura by Hanagatami and La Baie each evening. The collaboration by Singapore's chef Cheung and Osaka's chef Peter Cheung at Xiang Tao was a modern exploration of Cantonese cuisine, and highlights included the Double-boiled Red Grouper with Wild Mushroom and Chinese Cabbage in Fish Broth, and the sumptuous Lobster Meat with Poached Rice and Quinoa.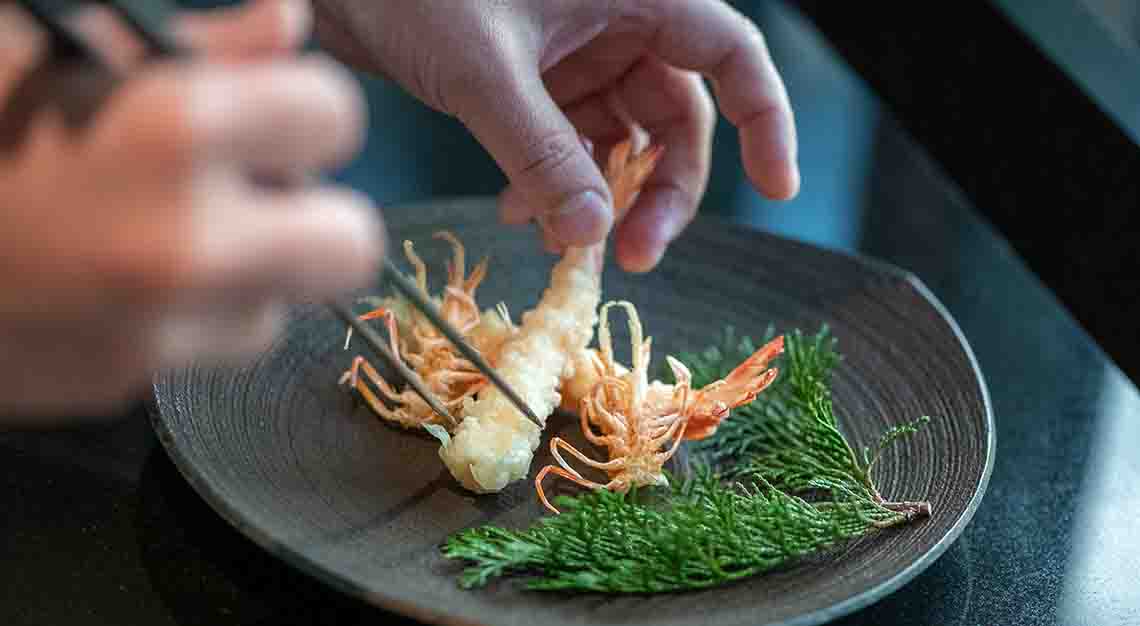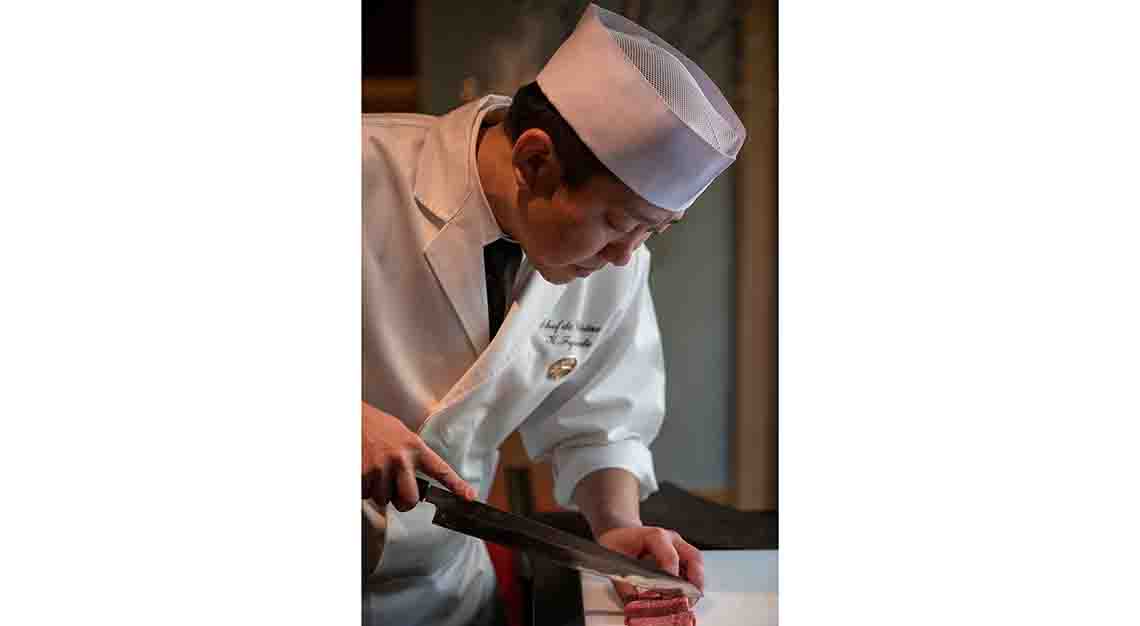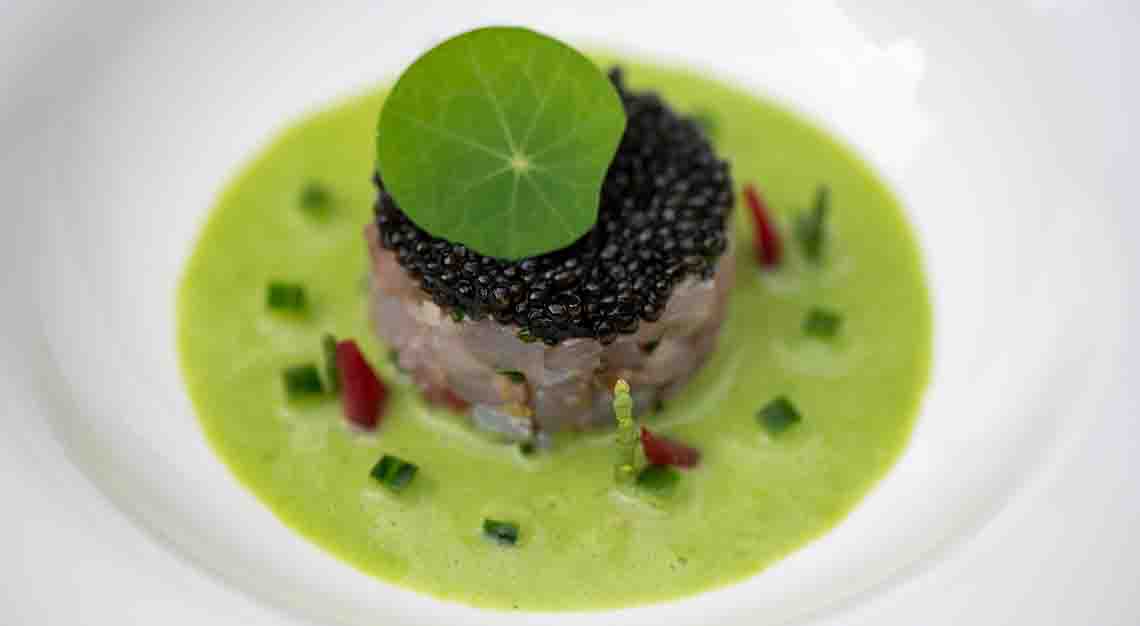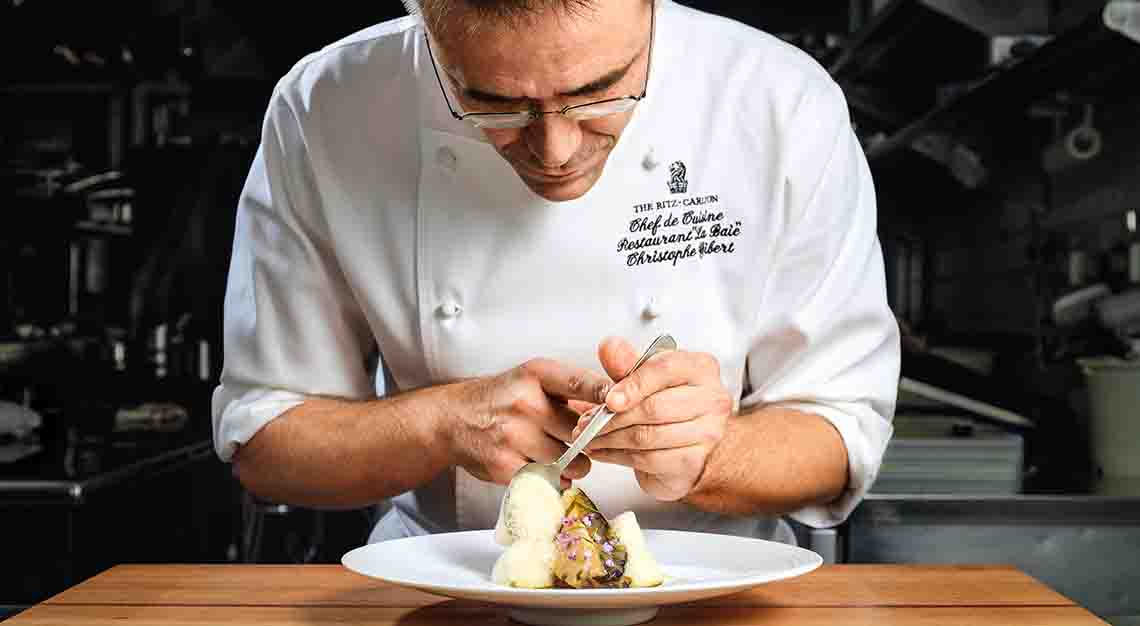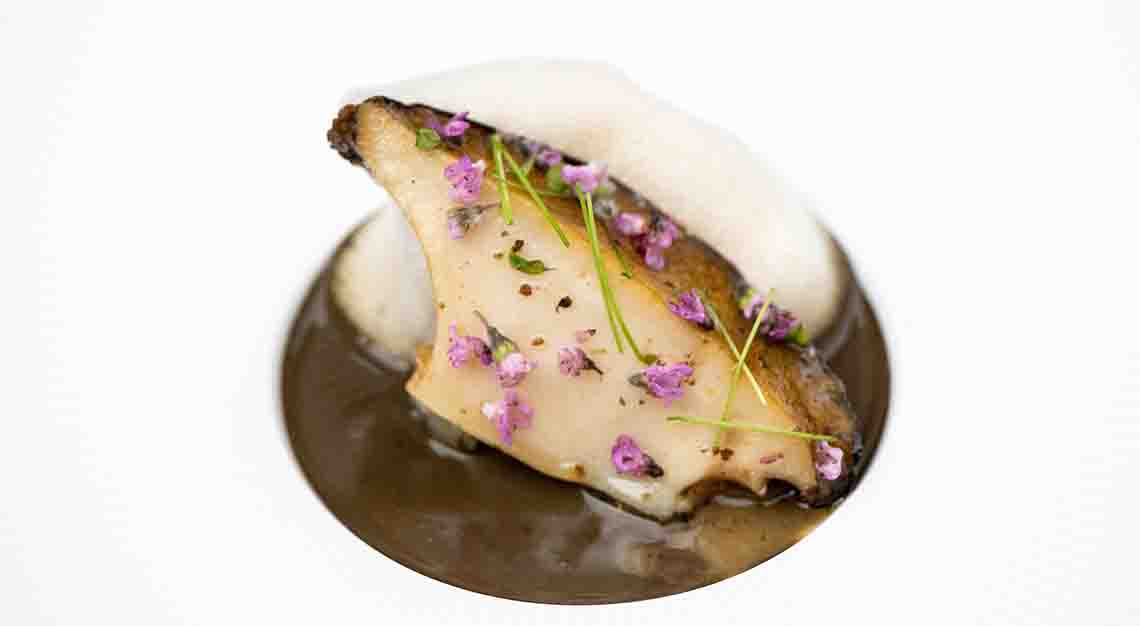 Elevated tempura was served at Tempura by Hanagatami. Chefs Kenji Fujimoto and Takeshi Fukana's menu featured the finest seasonal ingredients, such as Shogoin turnip, hamo eel and wild mushrooms, all deep-fried to crisp perfection. At La Baie, Alain Robert Champagnes accompanied the top-notch plates by chefs Shintaro Miyazaki and Christophe Gibert. Seafood dominated the menu, as familiar Japanese ingredients like kanpachi, uni, abalone and shiso flowers were given the French treatment. The Shellfish Galette was good enough to be consumed twice in a row, and the abalone, baked in its broth with white wine cream, liver and shiso flower, was a symphony of delight.
After Osaka, Miyazaki joined Lau in his home ground in Hong Kong for part three of the Stellar Dining Series, which celebrated the best of Cantonese and French haute cuisine in a slew of four-course lunches and dinners. The final stop in Beijing saw Gibert and Cheung (again) create an intriguing haute French cuisine experience with contemporary Cantonese twist. All plates were beautiful presented and accentuated by phenomenally paired wines.
If you missed out on the spectacular 2018 Stellar Dining Series, then take a gourmet food break at these Michelin-starred pitstops on your next trip around Asia.
La Baie, The Ritz-Carlton, Osaka
Awarded: 1 Michelin star
Noted for: Contemporary French dining in a special-occasion atmosphere
Tempura Mizuki, The Ritz-Carlton, Kyoto
Awarded: 1 Michelin star
Noted for: Crisp and light tempura that you'll keep on eating
Azure 45, The Ritz-Carlton, Tokyo
Awarded: 1 Michelin star
Noted for: Consistently good modern French food and amazing views of the Tokyo skyline
Tin Lung Heen, The Ritz-Carlton, Hong Kong
Awarded: 2 Michelin stars
Noted for: Life-changing, creative dim sum
Tosca, The Ritz-Carlton, Hong Kong
Awarded: 1 Michelin star
Noted for: Vibrant, well-balanced southern Italian dishes
Summer Pavilion, The Ritz-Carlton, Millenia Singapore
Awarded: 1 Michelin star
Noted for: Delicately refined Cantonese fare
Lai Heen, The Ritz-Carlton, Macau
Awarded: 1 Michelin star
Noted for: Reimagined Cantonese cuisine in a dreamy setting